STILLEN invites you to see and touch the new 2010 Nissan 370Z before anyone else, including the LA Auto Show, right here at the STILLEN facility in Costa Mesa!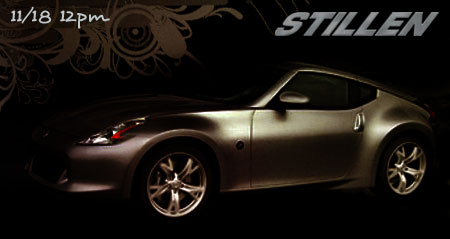 EDIT 11/19/08:  Pictures and Video of the 370Z are up as well.. CLICK HERE
more information, date, time and directions after the jump…
On Tuesday, November 18th from 12:00pm until 4:00pm, Nissan is bringing down the new 370Z for us to host a preview for our customers, and we invite you to come out and join us.
This is a unique opportunity to be one of the first to see a production-ready 370Z in person!
STILLEN
2010 Nissan 370Z Debut
11/18 – 12-4pm
3176 Airway Avenue
Costa Mesa, California 92626
714-540-5566