February 5, 2009
We recently introduced the STILLEN Roof Wing for the 04-06 Nissan Maxima (Part# 108264), and wanted to showcase it on a customer vehicle, and Maxima.org member Fastmax05 was up for the challenge.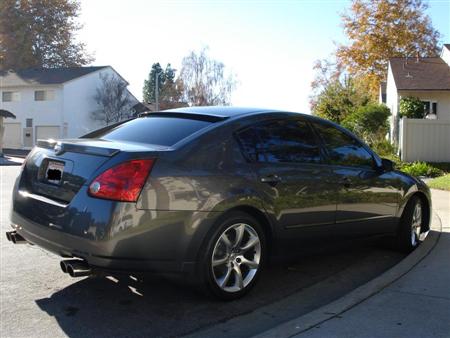 As you can see the Roof Wing adds a unique, finishing touch to the lines of the 6th generation Maxima, and is a very easy install. Read more
February 2, 2009
A few years ago the DOT (Department of Transportation) cracked down on all of the replacement light manufacturers due to their non-compliance.  After that a few companies have risen up and shown themselves to be of superior quality. 
Because of the history of poor fitting, sealing, and cracking problems I have seen over the years I was skeptical about the overall performance and quality of aftermarket lights.  Recently we started working with a headlight manufacturer known as Anzo and they were confident that I would be nothing less than impressed.



We figured we'd put them to the test… Read more