March 16, 2009
R&D on the new Nissan GT-R is in full swing at STILLEN, and just released are the functional urethane Lip Spoiler and Side Skirts, designed to improve downforce and add unique styling.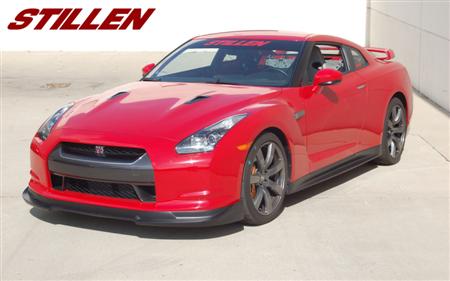 These pieces are constructed of 100% durable polyurethane, able to withstand the abuse of the racetrack as well as a night out on the town.  As with all STILLEN urethane components, these also feature a limited lifetime warranty.  See below for additional photos and information. Pricing is available on the STILLEN Product Page. Read more
March 16, 2009
Unfortunately with the first go around on the sale of the STILLEN Supercharged 350Z, the winning bidder on eBay was not able to complete the transaction.. so we've decided to relist this car for another round.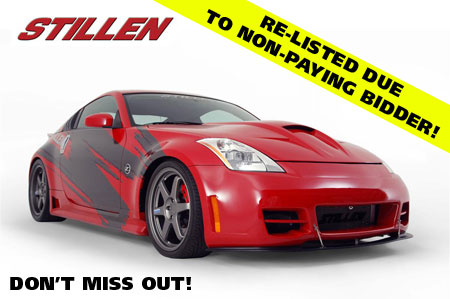 Over $70,000 invested in this car, and has almost every STILLEN produced part for the 350Z.  Click Here for the original blog post with all of the products, pictures, video and details of the car, and you can see the eBay auction here as well.  Happy bidding!