STILLEN 350Z For Sale… Again!
March 16, 2009
Unfortunately with the first go around on the sale of the STILLEN Supercharged 350Z, the winning bidder on eBay was not able to complete the transaction.. so we've decided to relist this car for another round.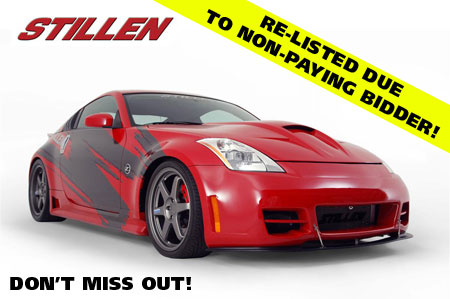 Over $70,000 invested in this car, and has almost every STILLEN produced part for the 350Z.  Click Here for the original blog post with all of the products, pictures, video and details of the car, and you can see the eBay auction here as well.  Happy bidding!
Comments