Our friends at MOTORZ TV approached us when looking at brake upgrades for their 2008 Mustang GT, and we were excited to get a chance to put some parts in their hands and get their feedback.
MOTORZ is a TV show framed around the DIY auto enthusiast who loves to get his/her hands dirty, and provides a step-by-step install on products, just like it's done in a typical garage or driveway setup.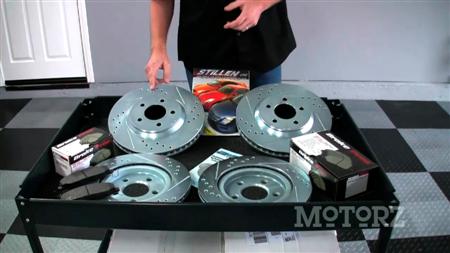 As they received the product, Chris Duke (the producer and on-screen personality) immediately ripped open the boxes to check out the STILLEN Sport Rotors and Metal Matrix High Performance Brake Pads and give them a once over.
(Video below the jump)