June 12, 2009
June 5, 2009
Streetfire.net added the quick video we shot of the first Blue GT-R to their homepage.. http://bit.ly/8gRee #
R&D on 07-08 350Z STILLEN Gen 3 Intake System almost complete.. heading into production soon.. no ETA just yet #
June 4, 2009
Our friends at MOTORZ TV approached us when looking at brake upgrades for their 2008 Mustang GT, and we were excited to get a chance to put some parts in their hands and get their feedback.
MOTORZ is a TV show framed around the DIY auto enthusiast who loves to get his/her hands dirty, and provides a step-by-step install on products, just like it's done in a typical garage or driveway setup.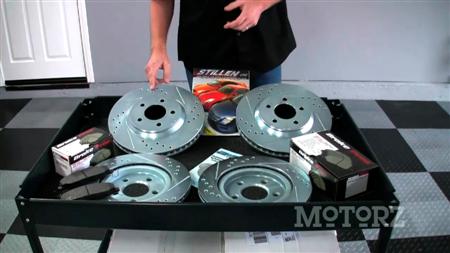 As they received the product, Chris Duke (the producer and on-screen personality) immediately ripped open the boxes to check out the STILLEN Sport Rotors and Metal Matrix High Performance Brake Pads and give them a once over.
(Video below the jump) Read more
June 2, 2009
We were in for a treat today as we got a chance to take a peek at a freshly painted R35 GT-R, done in a reminiscent blue that was so striking on earlier Skylines.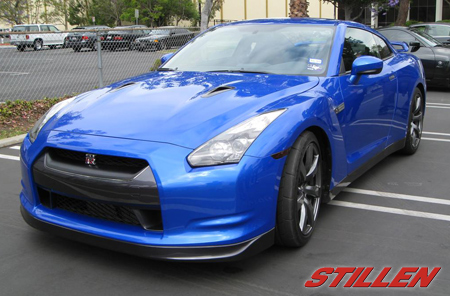 See after the jump for additional photos, and a video walkaround. Read more
June 1, 2009
Nearly 30 years ago, Russ and Ilene Briggs started Briggs Automotive Group with one small used car center in his hometown of Manhattan, Kansas. With decades of dedication and 100% customer satisfaction, Briggs has grown to six showrooms in the Manhattan and Topeka areas.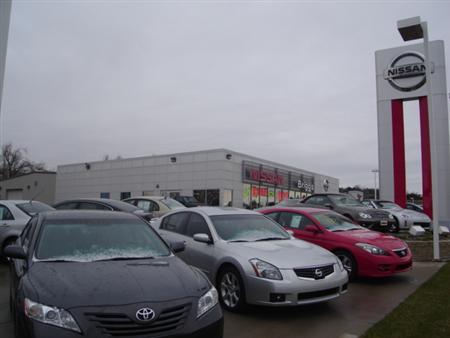 In fact, they have been named Manhattan's #1 ranked dealership in sales and service for the past seven years. Briggs has joined with STILLEN to offer performance and styling parts for all Nissan vehicles. Read more