2:14pm NDT (9:44am PST)
First day is going well.  We were hoping to come down yesterday to do some final touches on the car but unfortunately our flights got messed up and we did not get in until six or six thirty.  No worries though!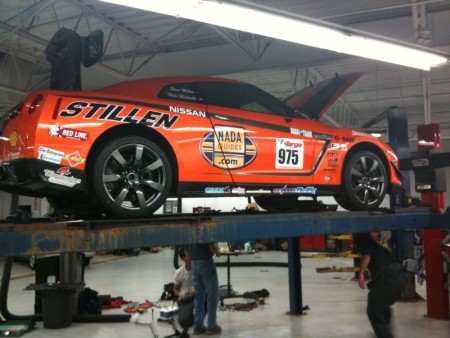 Oneill Motors has been great to us and let us come in early to perform our nut and bolt check.  Special thanks to Brian and Dave for all their help!!!
Next we will be taking the GT-R over to tech.
Tonight I will be sending a full explanation of a top secret part of the car.  Coilovers!!!