Day 2 of the 2009 Targa Rally featured a two stage prologue, which the GT-R was able to run one of the stages, and things look really good.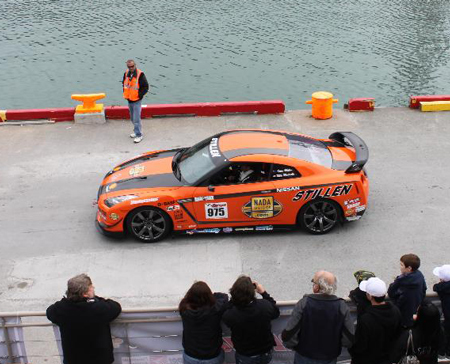 2:05pm NDT (9:35am PST)
Standing in a field in Newfoundland with the STILLEN Sweepstakes winner Seth and his cousin Glenn. A Suburu went off bad in a Prologue Stage.