Well, we have mostly good news and some bad news. Good news is we are getting some awesome video footage and I can't wait to bring it home.  Steve has been doing a great job operating our in-car video system so we should be able to get some great footage.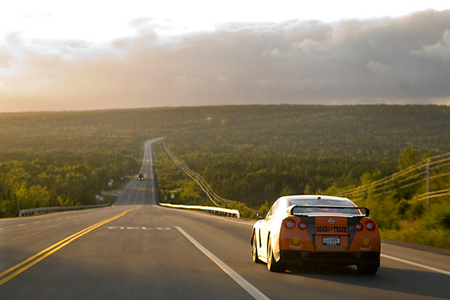 Photo courtesy of Marc Urbano – Road & Track
The guys from Road & Track and I spent the day getting deep into some of the stages and getting video footage as well as photos.  I will send some of the photos tonight but the video footage will have to wait until I get home.  For those of you who know me, I'm not the best when it comes to modern technology.