Well today was eventful.  There were eight stages in total, one of which was canceled due to a problem with crowd control (good call by the organizers!).  We were able to get some great video footage of the car coming through two stages as well as photography through Stage 8.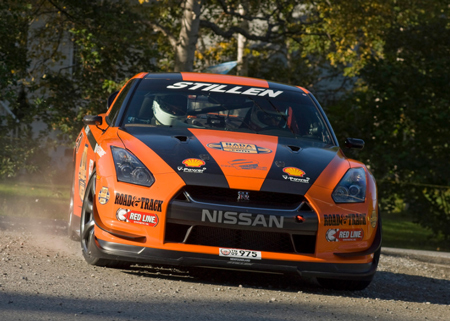 Photo courtesy Warwick Patterson / Formulaphoto.com
Stage 8 is insane!  This stage takes place in the middle of a housing district.  Imagine the largest neighborhood in your area.  Now block of the roads and run a train of rally cars through it.  It was incredible.  Mike and Steve did a great job through here and really hustled hard.  Unfortunately they caught the Subaru early in the stage and weren't able to get by because the roads were so tight.