Join us Saturday, January 16th at STILLEN as we host the first BIG Detail Clinic of 2010!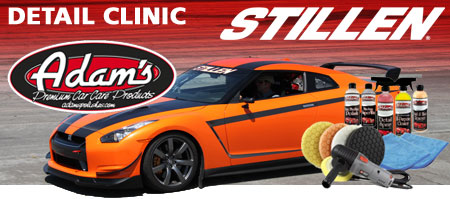 STILLEN relies on Adam's Polishes to keep all of our show cars looking the way they were meant to be, and we're opening up the shop to give our customers an up-close look at these detailing products in action.
Adam's experts will be on hand, demoing Adam's most popular products, new detailing tools and accessories, and giving you first hand advice for getting the absolute best shine possible. Plus, there will be one-day-only special savings and FREE Adams's samples for all that attend.