Steve Millen and the STILLEN team have returned home from the Spectre 341 Challenge.  We had a great trip and we are already thinking of ways to improve the car for next year and see what kind of car I (Kyle Millen) can bring up there to compete in!  The team at Spectre did a great job for their first event and we are really looking forward to heading back next year!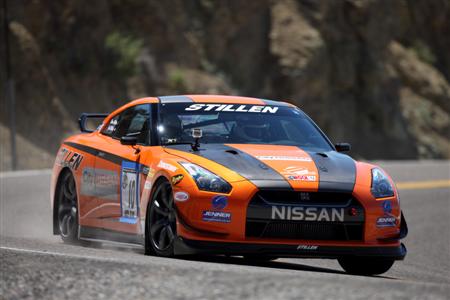 Photo courtesy of Larry Chen / Spectre 341
The GT-R finished 2nd overall, missing the top time by 1 second. Next year we'll be bringing back some Dunlops and should be able to pick up at least 5 or 6 seconds.  Unfortunately the Bridgestone run flats did not offer enough grip for the hill climb.  But, we knew that going into the event as the Dunlop tire is the NISSAN recommended performance tire.  Unfortunately they were out of stock though so we had to run the Bridgestone's.