June 29, 2010
Steve Millen and the STILLEN team have returned home from the Spectre 341 Challenge.  We had a great trip and we are already thinking of ways to improve the car for next year and see what kind of car I (Kyle Millen) can bring up there to compete in!  The team at Spectre did a great job for their first event and we are really looking forward to heading back next year!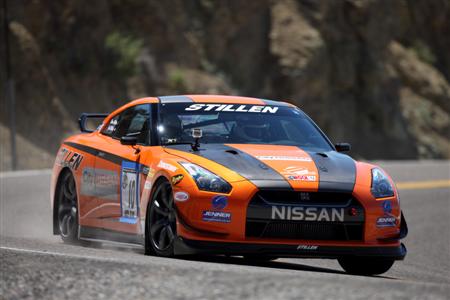 Photo courtesy of Larry Chen / Spectre 341
The GT-R finished 2nd overall, missing the top time by 1 second. Next year we'll be bringing back some Dunlops and should be able to pick up at least 5 or 6 seconds.  Unfortunately the Bridgestone run flats did not offer enough grip for the hill climb.  But, we knew that going into the event as the Dunlop tire is the NISSAN recommended performance tire.  Unfortunately they were out of stock though so we had to run the Bridgestone's. Read more
June 25, 2010
Goodspeed Performance Lab and Planet Nissan of Las Vegas to build STILLEN Supercharged Nissan 370Z http://bit.ly/aUuP4l #
Team STILLEN Attacks the Spectre 341 Challenge Hillclimb in Nevada with the Nissan GT-R! http://bit.ly/9WVg04 #
June 25, 2010
Looks like cell phone coverage is decent out in Virginia City where STILLEN and Steve Millen are running the GT-R at the Spectre 341 Challenge. We'll use this blog post as a place to post updates and photos we get back from the team.  We'll have a full recap after the event ends.
Friday 6/25 – 11:20am (Kyle via text)
Phone works okay.. no real updates.. did drivers meeting this morning and the drivers got a tour of the race course with tips from Amir from Spectre
The HRE Porsche is pretty nice and looks well prepared and the LG Vette is nice.. light weight good tires.. all good
There's a hearse here too!  I don't know about it though.. I think they are just here
Friday 6/25 – 11:43am (Kyle via text)
The hearse now has numbers.. looks like it's running! Read more
June 22, 2010
The busy schedule for the STILLEN R35 Nissan GT-R has finally finished with the shows and now it's time to get back to racing!  Team STILLEN will be bringing the orange beast to Virginia City, Nevada for the first annual running of the Spectre 341 Challenge being held June 25-26, 2010.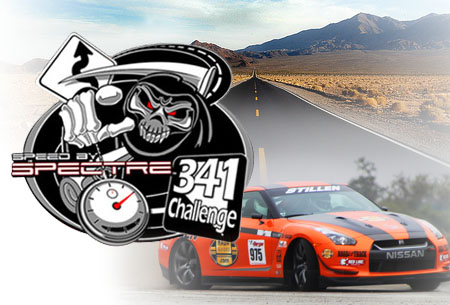 This event is held on a closed section of Highway 341 that would normally be opened to the public.  Originally started in the early 70's this event was pioneered by the local Ferrari clubs.  The event ran until 2002 before being shut down.  2010 marks the re-organization of the event Read more
June 4, 2010