August 27, 2010
August 26, 2010
DSPORT Magazine and IDRC are throwing an event at the Auto Club Speedway on September 4th.  It's combining both the IDRC International Finals and the SHAKOTAN Auto Showcase to the same venue, and should be packed with things to see.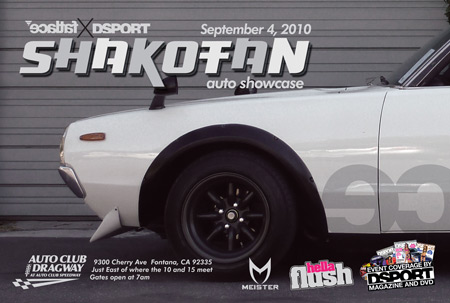 Drag Racing, Drifting, and a car show featuring all types of show cars.  Event hours are from 7am-5pm. Read more
August 25, 2010
Nick is an avid Nissan enthusiast and he and I have been sharing emails back and forth for about a year now as we helped him take his standard Altima Sedan from stock to one-of-a-kind.  Nick has done a lot of work to this car and his passion shines through in every way!  We are extremely proud to say that a lot of the parts Nick has on his ride are STILLEN original parts or one of the many great vendors we carry.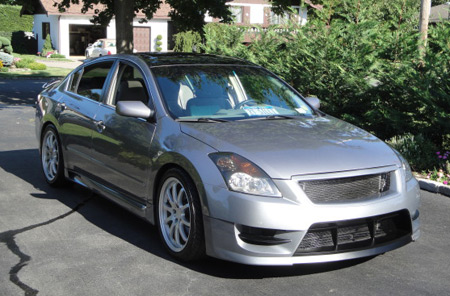 This Altima has been transformed from front to back and top to bottom!  Proving that even the smallest, subtle changes can make big impacts!  Here is the long list of modifications performed to the Altima. Read more
August 24, 2010
STILLEN has partnered with DSPORT Magazine and their 2011 New Car Buyer's Guide Issue (on newsstands now) to bring you a special contest, where 3 winners will take a share of $2,000 in STILLEN Bucks redeemable for anything we sell here at STILLEN.

Grand Prize x 1
$1,000 in STILLEN Bucks
2nd Place Prize x 2
$500 in STILLEN Bucks



Simply fill out your information and answer a couple of questions here at their website, and you'll be entered to win! Imagine the possibilities of what you could get with a $500 or even $1,000 shopping spree!
August 19, 2010
NZ Autocar magazine is the premier automotive magazine covering all things cool in the automotive world of New Zealand, and this month the STILLEN GT-R graces the cover and a full 8-page feature with performance testing.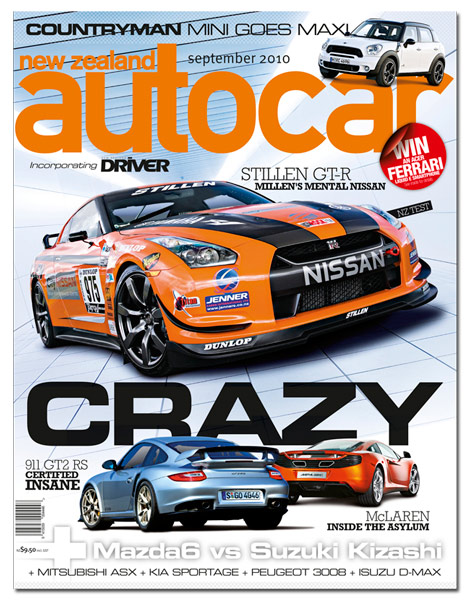 With the STILLEN GT-R down in New Zealand for both the Speedshow (NZ's largest auto show) where it was on display with the matching orange STILLEN Ford GT, and the upcoming Targa New Zealand Rally,  it was the perfect opportunity for Read more