After months of testing and road racing, STILLEN is proud to announce the availability of the first Active Brake Cooling Package made specifically for the R35 Nissan GT-R.  This kit has been shown to reduce rotor temperature on the AP Racing Carbon Ceramic Brake Upgrade by over 200 degrees F, and is also extremely effective for those running standard OEM Iron, or the AP Racing Curved Vane Rotor Upgrades.
GT-R Front Active Brake Cooling System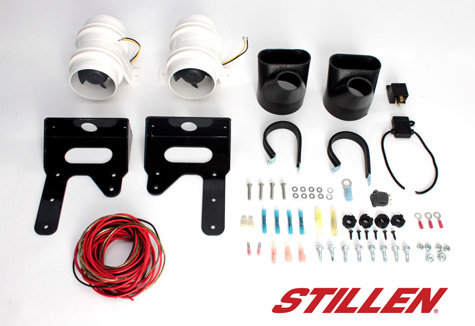 The front cooling kit consists of weather resistant electric fans, polyurethane air diversion splitter, all appropriate mounting brackets, and includes a wiring kit as well as a switch.