August 17, 2010
The STILLEN / Vortech V-3 series supercharger is unique in that it uses a self-lubricating oil.  This means there is no need for running additional oil lines, or tapping the oil pan.  All of those inconveniences (and future leaks) from previous versions are a thing of the past.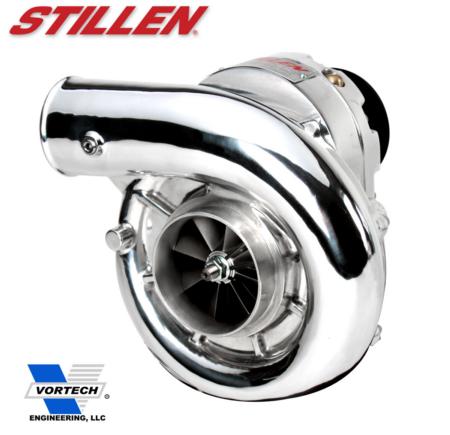 The V-3 utliizes a very simple stainless braided hose that is designed to hang down near the shassis of the car.  Oil changes are made easy by simply removing the drain bolt, and refilling to the specified level.  Please follow these guidelines in servicing your supercharger unit. DO NOT OVERFILL!
STILLEN / Vortech V-3 Supercharger Mainteance Schedule & Procedure Read more
August 12, 2010
After months of testing and road racing, STILLEN is proud to announce the availability of the first Active Brake Cooling Package made specifically for the R35 Nissan GT-R.  This kit has been shown to reduce rotor temperature on the AP Racing Carbon Ceramic Brake Upgrade by over 200 degrees F, and is also extremely effective for those running standard OEM Iron, or the AP Racing Curved Vane Rotor Upgrades.
GT-R Front Active Brake Cooling System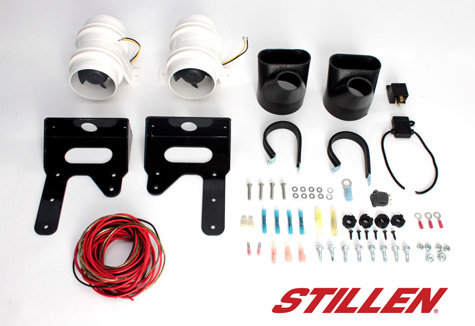 The front cooling kit consists of weather resistant electric fans, polyurethane air diversion splitter, all appropriate mounting brackets, and includes a wiring kit as well as a switch. Read more
August 10, 2010
We recently worked with Truckin' Magazine on some high speed brake testing, putting the AP Racing BBK designed by STILLEN to the ultimate test at El Toro Marine Base.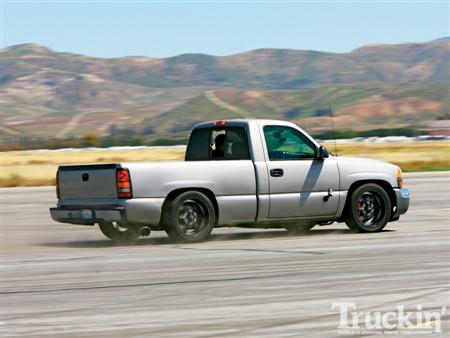 Truckin' editor Dan Ward pushed their 2004 GMC Sierra "Project Novakane" to the limit with repeated 80-0 mph stops beginning with the factory setup, swapped brake systems, and repeated the aggressive testing on the truck after outfitting the AP Racing setup onto the truck. Read more
August 6, 2010