I am writing this from the hotel in New Plymouth.  The good news is, the STILLEN GT-R is running very well and Steve and Phillip are doing very well and working great together!  Steve took it kind of careful today as he wanted to see how the tires were going to fair.  These Dunlops are looking great and are showing hardly any wear.  We are very excited to see how they work through the week!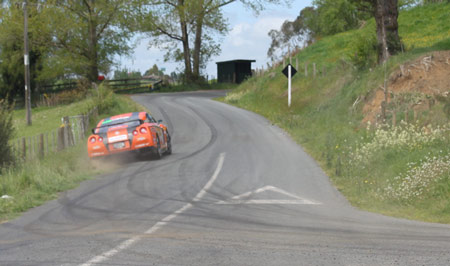 (For a larger version, click here)
Today was unusually tough as the weather was uncharacteristically warm..  The roads were hot and we really expected the tires to start wearing heavily.  However, The GT-R is running strong and working very well!