October 25, 2010
Well, I am sitting in the hotel room in Manakau (man-ah-cow) and I'm a bit confused about this week in New Zealand with the STILLEN team competing in the Targa Rally.  In 2006 I packed some board shorts, t-shirts, shorts, a couple pairs of jeans and a light wind breaker.  I immediately went down and bought myself a heavy jacket, jeans, and some rain gear.  In 2008 I was optimistic and brought down a pair of board shorts, couple pair of shorts and some t-shirts along with a heavy jacket and jeans.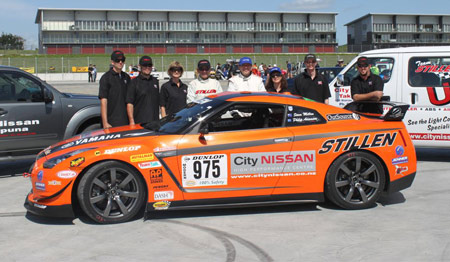 Upon my arrival I dumped the T-shirts, shorts, and boardshorts at the house as I realized I wouldn't need any of it for the week.  Just stuck with the jeans and jackets and was good all week.  This year when I packed I laughed when I saw my clean boardshorts sitting in the closet, grabbed all my jeans, my heavy jackets, and one pair of shorts and a few shirts.  Now I'm convinced that New Zealand is messing with me.  We haven't had a drop of rain or even a menacing cloud and the weather reports are good for most the week with some rain possible towards the end of the week.  Just my luck!!! Read more
October 22, 2010
October 19, 2010
Well, it's that time of year again.  Every year around this time we prepare for Steve Millen to send the race car to some far off country or island where we will race for 5 days straight and cover nearly 2,000 miles.  In 2009 the team took on the challenges of Targa Newfoundland for the first time and brought home a first place finish in the modern division, first place finish for the manufacturers, and put down some new stage records on the public streets of Gander and others.  It was an amazing journey that saw the unveiling of the STILLEN GT-R in Targa rally competition.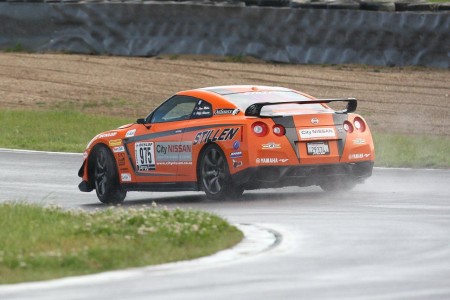 If you've been following the STILLEN GT-R race-car you've seen that upon completion of the Targa Newfoundland rally the car was immediately driven by Read more
October 19, 2010
During the product development process at STILLEN, our designers and engineers come together to make products that marry form and function to create durable parts that enhance your cars looks and performance. Here's a sneak peek at how we make body kits and body components for cars like the 2010 Hyundai Genesis Coupe.
With the goal of enhancing the Genesis' body lines in mind, our design team sketched several variants of a front lip spoiler. After the best concepts were selected, the engineering staff reviewed and revised each mock up, narrowing the ideas down to the most aerodynamically sound and aesthetically pleasing. Read more