December 31, 2010
December 24, 2010
December 17, 2010
Keeping an eye to the future includes everything from new vehicles, new products, and even new enthusiasts.  This past Wednesday, December 15th, Steve Millen and the STILLEN crew delivered a modified Nissan Altima to the Coastline ROP Automotive Technology class at Laguna Hills High School.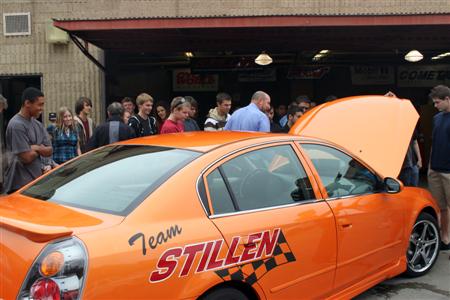 This car was one of the main display vehicles for Nissan when they released the new model Altima, and was also an R&D project and show car for STILLEN for many years.  The car has been outfitted with a long list of performance modifications, suspension improvements, brake upgrades, aesthetic enhancements by way of a body kit and custom interior.  The car is even sporting a 3 part paint job featuring Lamborghini Orange. Read more
December 17, 2010
December 13, 2010
The Nissan Juke is the latest mini-crossover to be released, and with it's unique look, turbocharged and direct-injected 1.6L engine with solid performance numbers (not to mention available in AWD!), it's no wonder this car is making waves and creating buzz.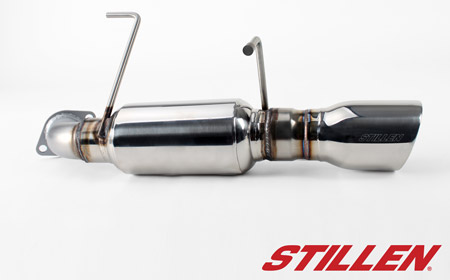 UPDATE 3/2011:  We have made a change to the stainless steel tip – Improving the flow with the Juke body, and going with a dual wall slash cut tip.  See below for images installed on the Juke!
The calls were almost immediate from Nissan dealerships across the country inquiring what our plans were, and when STILLEN would have upgrades available for the Juke. We at STILLEN are happy to announce that day is here, beginning with the STILLEN Nissan Juke Exhaust. [Video Below] Read more