May 13, 2011
STILLEN is proud to announce the availability of the VQ37 supplemental warranty for the STILLEN 500HP Supercharger System!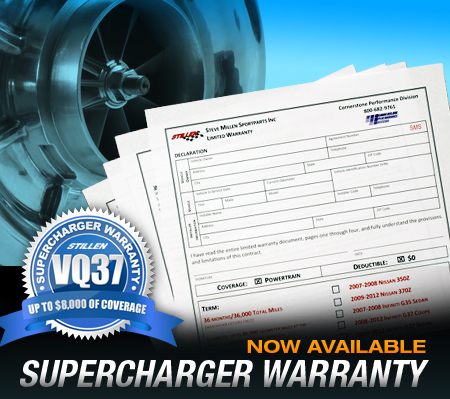 The VQ37 Supercharger supplemental warranty program is available as a 3-year/36,000 total mile term (whichever occurs first), with liability coverage of up to $8,000.  This coverage warrants engine components (including the STILLEN Supercharger), transmission and rear axle components.  The supplemental warranty is valid in the United States and Canada, has a $0 deductible, and is available for $395.
One of the biggest concerns we hear from our customers is the worry of voiding their warranty with the use of aftermarket parts, and we've outlined some information in previous posts regarding this subject, and with the combination of an engine/drivetrain warranty, can give solid piece of mind.
For more information, please contact your STILLEN representative at 866-250-5542.
May 11, 2011
One of the more popular products we make for the Nissan GT-R has been the polyurethane Protective Skid Plate, and with the changes to the new 2012 GT-R's front lip, this required a new skid plate to be designed. Proud to announce we are in final development of the new version for the new model!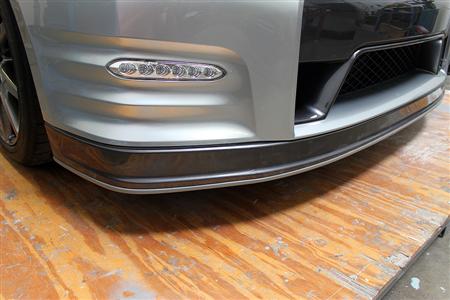 Here's a sneak peek inside the STILLEN modeling shop located in Costa Mesa, CA, and shows the final piece test fitted on the car before we sent it into mold preparation.  The final production part will be black urethane, sprayed with a black matte paint, and can also easily be painted to match any specific color if desired. Read more