June 27, 2011
Meet Paul and Robyn Mullen of Australia, who are taking a neat trip on the historic Route 66 from California to Chicago.  The Mullen's are recently married, and taking their honeymoon on the road, after purchasing the Ford Mustang we built and hitting the pavement hard on a multi-state US trip!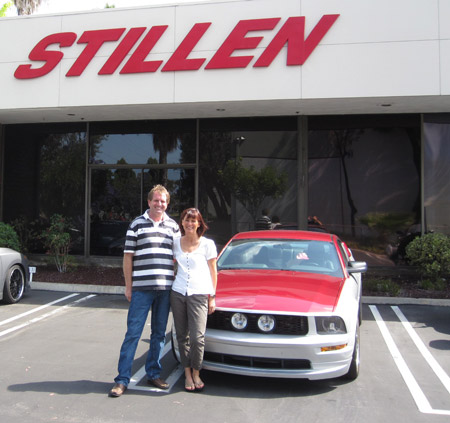 Paul Mullen and Steve Millen have known each other for years and years, with Paul heading up Black Magic Media, a television production company which has handled coverage on numerous New Zealand Targa Rallies Steve has raced in.  Read more
June 1, 2011
We gave you the heads up earlier this month that we were in development of the STILLEN Protective Skid Plate for the new 2012 DBA-R35 GT-R's, and we're proud to announce that these have been completed and are now shipping!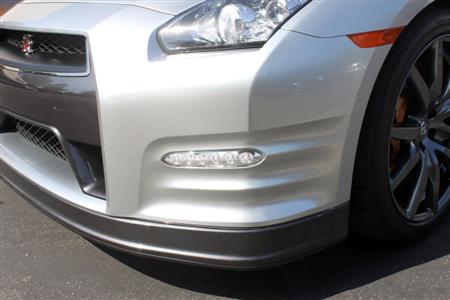 Here's the product text from the STILLEN website:
It's every GT-R owners worst nightmare, scraping the front bumper on anything from driveways, dips, speedbumps, and pulling into that parking spot with the raised curb and making contact.

.

STILLEN has developed a urethane Skid Plate which protects the OEM fascia and paint from scrapes and light bumps. This piece is specifically molded to the GT-R's front bumper, and installs with 3M automotive acrylic foam tape and self-tapping screws to the underside. Durable urethane construction ensures no cracking, and doesn't require painting, although can be color matched if desired.

.

As with all STILLEN urethane body components, these are proudly designed and made in the USA at our Costa Mesa, California facility.