March 16, 2012
Increase horsepower and improve gas mileage on your 2012 Infiniti M37 with Stillen's Gen 2 Dual Intake Kit.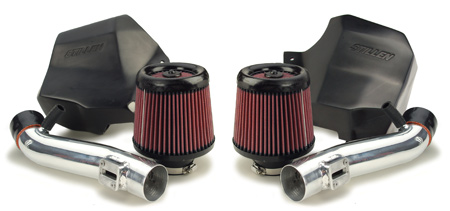 The STILLEN Infiniti M37 intake kit replaces the restrictive factory air boxes with 2 dual cone genuine K&N reusable high flow conical air filters. These filters are designed with an integral velocity stack and attach to our newly designed polished aluminum long tubes. Replacing the factory intake tubes with the STILLEN design adds additional horsepower, and a great look for the engine bay. We have also included two paint able urethane heat shields to keep the intake charge as cool as possible.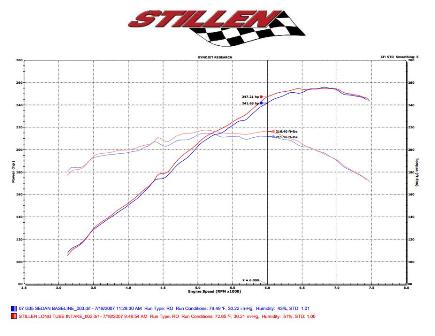 By installing just the intake kit we have seen a gain of +5 horsepower and +4lb feet of torque at the wheels on our test vehicles. Plus, you getting the added bonus of adding a little grunt to the intake sound of your M37.

For more information on the Infiniti M37 STILLEN Intake kit, click here. 
March 16, 2012
March 15, 2012
A quick snapshot of Colin setting up photos for our new R35 Nissan GTR brake options.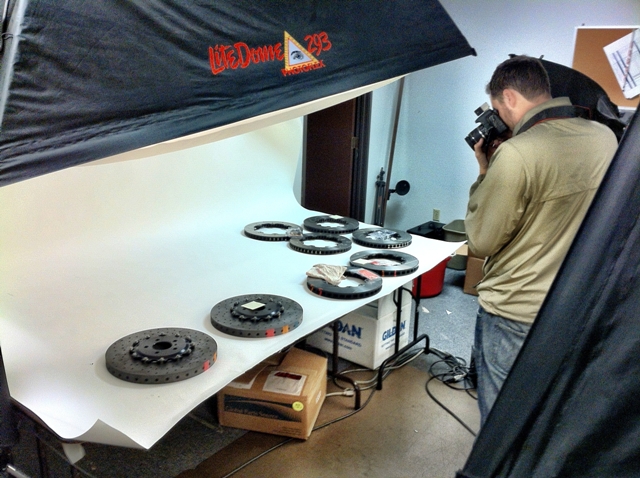 Sometimes the beauty is in the details.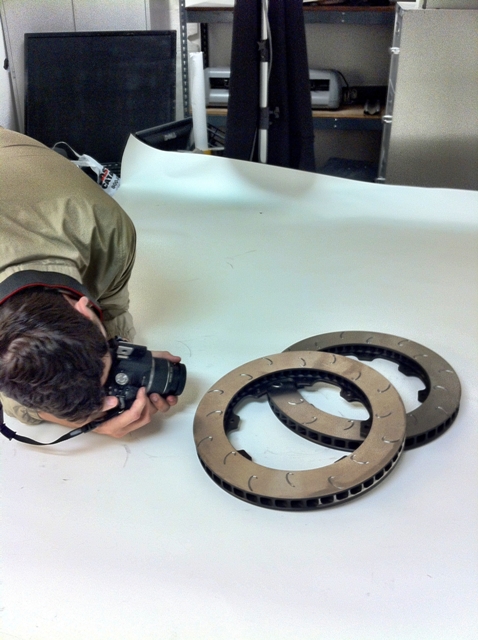 IF the standard AP / DBA rotor options just aren't enough for you, how about the holy grail of R35 GTR brake rotor options.
The new Carbon Ceramic Matrix STILLEN R35 GTR brake rotors.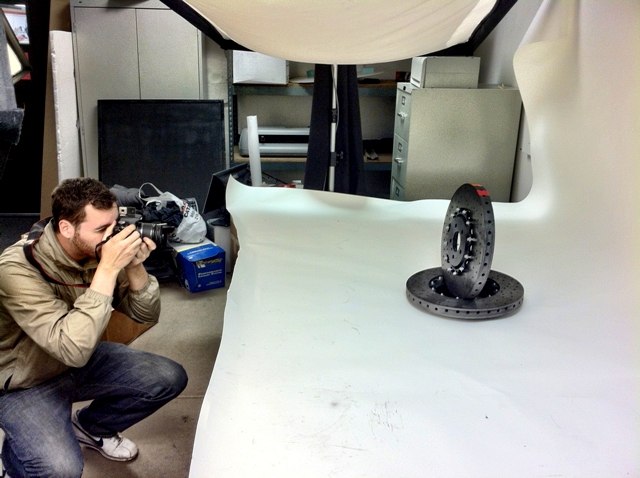 Check out more R35 GTR products on our website, and make sure to stay tuned for more  DBA, APRACING, and STILLEN braking options coming your way soon.
March 1, 2012
This G37 Sedan just rolled into the Stillen Performance Center looking completely stock on the outside but packing serious heat under the hood with our G37 Sedan Dual Throttle Body VQ37 Supercharger.