April 6, 2012
April 4, 2012
We pride ourselves on the quality of products we sell here at STILLEN. From intakes to sway bars to superchargers we make sure that products we put our name on use the highest quality materials and can stand the test of time on any application. The same can be said for our brake selection. It's no secret that we have partnered up with AP RACING on many products in the past. We also happen to be the main U.S. Distributor and Technical Partner for road car's for AP RACING products.  While the reasons for this partnership can go on for days, I'll spare you the details and compile a short list of AP RACING 's accomplishments.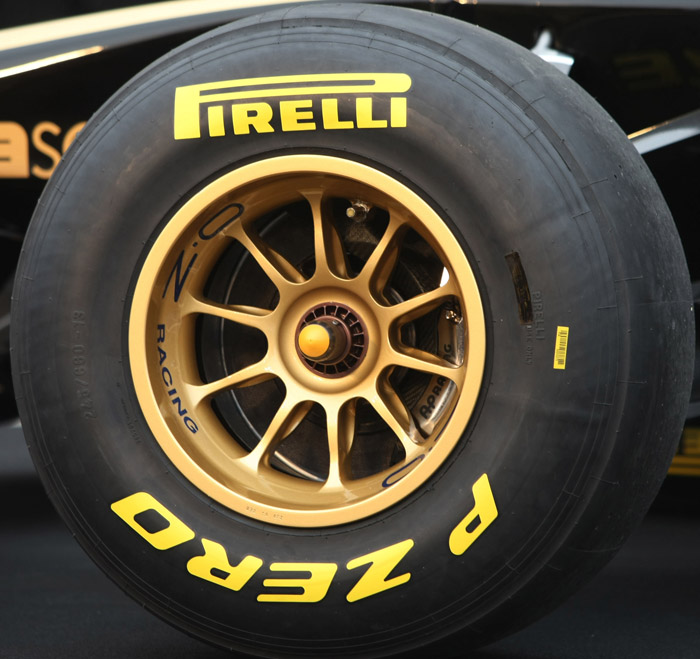 Formula One
"AP Racing's success has been underlined by the fact that every Formula One Championship since 1967 has been won using the company's equipment. Since their first appearance in F1 at the Dutch Grand Prix in 1967, AP Racing has achieved 687 wins with brakes, clutches or both". (Taken from AP RACING's Website)
That statistic alone is enough to sell me on the products but I'll continue. They also have plenty of other success in the world of Motorsport.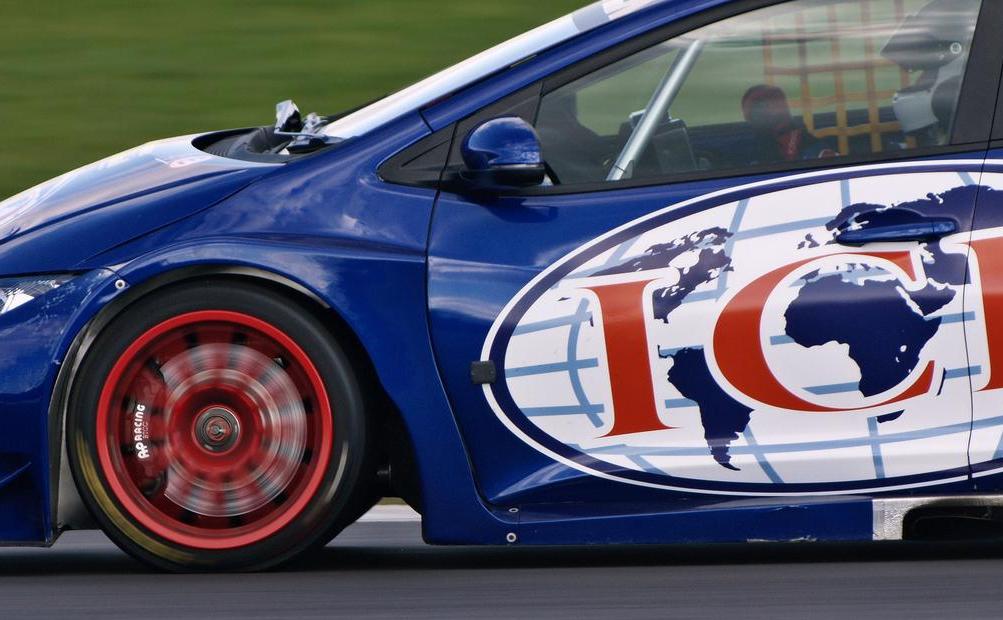 Their brakes are featured on many BTCC, Rally and ALMS teams, quite honestly too many to count.  As a matter of fact, the top 10 finishers of the last ALMS race all sported AP RACING brakes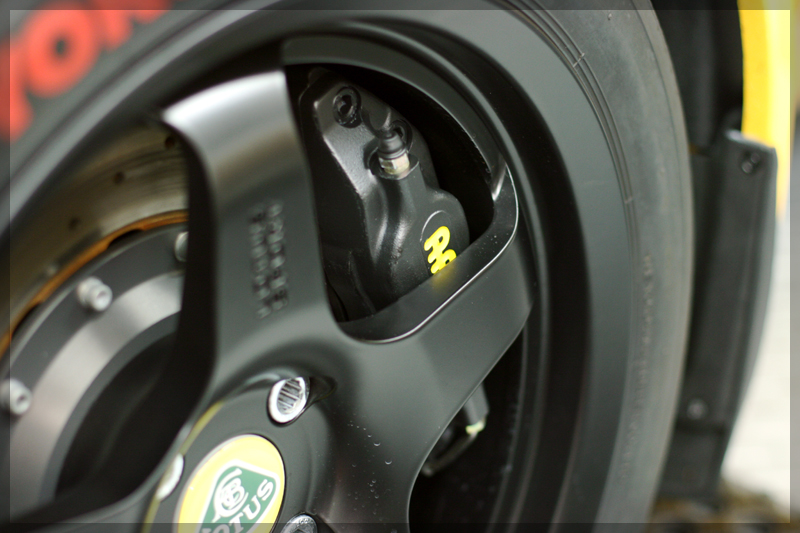 Road Cars
"All of the organisation's products are developed in close co-operation with leading car manufacturers using state-of-the-art, three-dimensional solid modelling/design and Finite Element Analysis CAD facilities, and dynamometers that simulate real world conditions. AP Racing also supplies leading performance car manufacturers with brake and clutch components as well as producing a comprehensive range of bolt on replacement performance brake kits. " (Taken from AP RACING's website)
 Some note able OE placements are:  Aston Martin, Bugatti, Caterham, Ferrari, Ford, HSV,  Lotus, Koenigsegg, Morgan, Seat, and TVR to name a few.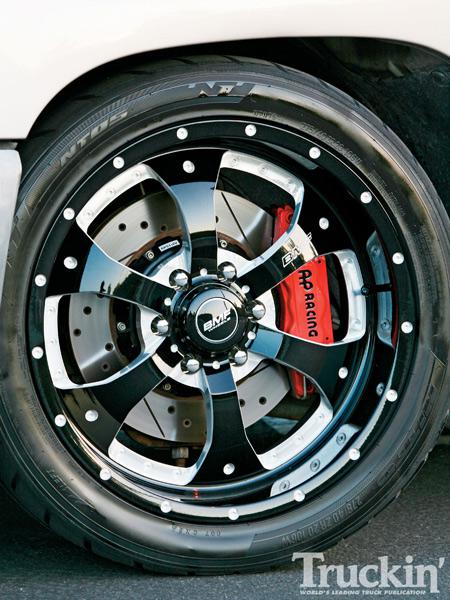 Aftermarket Success
Truckin' Magazine recently tested an AP Racing brake setup on the track with a GMC Sierra, and found that the stopping distance from 80mph was shortened by 144 feet over the stock brake setup., for a total braking distance decrease of around 35%. (Taken from Truckin' magazine's website) That's stopping before going through an entire intersection.  Not only does that make the GMC more fun to drive but you can imagine how much safer that heavy truck now is.
TOP CHOICE OF WORLD CLASS TUNER'S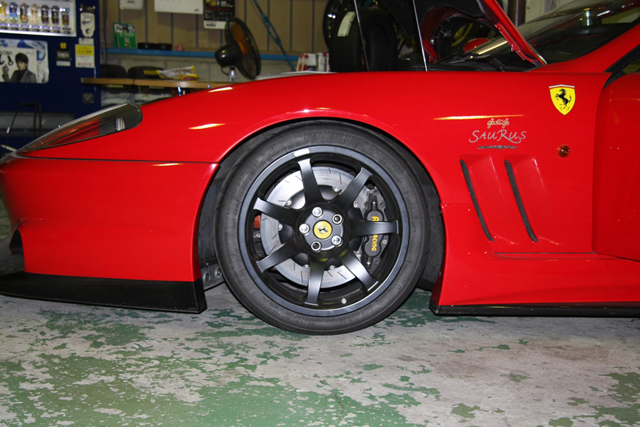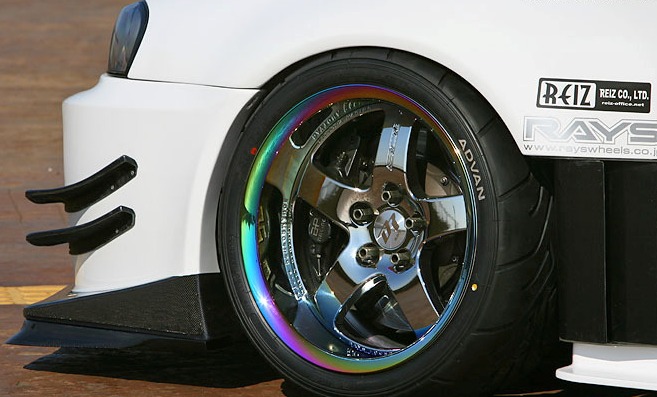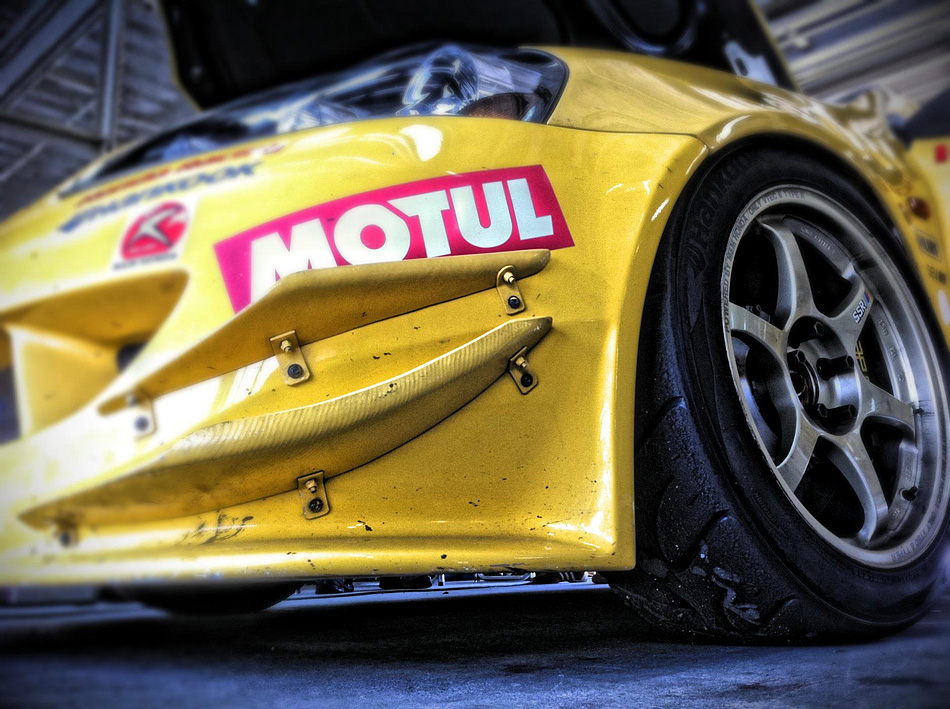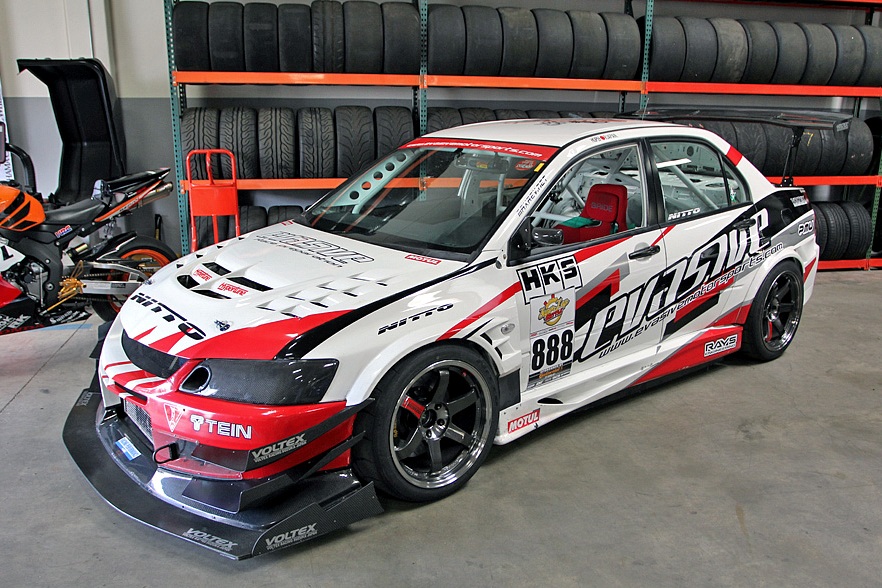 This list of AP RACING applications and accolades can go on for days but I'll digress and leave you with this.
Imagine you just spent $3000 on a set of Big Brakes from an overseas company that everyone says you "must have" because you have seen many advertisements of their cars in a few magazines. You are so excited about your new brakes that you book yourself a track day after you've selected the right set of pads and have bedded them properly just to see what your car can do. Halfway through the track event your brakes end up getting so hot and warped that flames start coming out of your wheel well. The brake fire ends up burning up your fenders, ruining your set of R compound tires and it ends up melting the cool blue paint off your shiny new "JDM" brakes. As soon as you call the company who imported the brakes for you, you quickly find out they can't help you and you are stuck with $3000 paper weights.
That very same thing happened to me on my last project car before I started working at STILLEN and I wish I never made that mistake.
Before AP RACING approves any application from race to street, they make sure to test every single aspect of the product. Lifecycle, fitment, performance, durability, real world conditions, and extreme conditions are just a few items on the quality control checklist before any big brake kit gets put in a box and shipped out.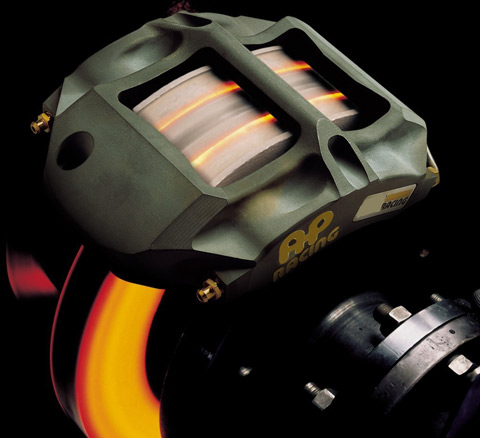 April 2, 2012
For the past couple weeks or so, we have been giving you random snapshots of our top-notch Performance Center in action. Although, most people aren't aware that STILLEN has a full service garage, the people who do know keep coming back because they know this is one place where you can get the right work done at the right price. I could spend an entire week covering a new daily project the Performance Center is working on and I still wouldn't be able to scratch the service all the services these guys do. From Dyno tuning, to Corner Balancing, to Fab Work, to Routine Oil Changes, we literally can do it all. If you don't believe me, here are a couple photos that are prime examples of the range of work we can do.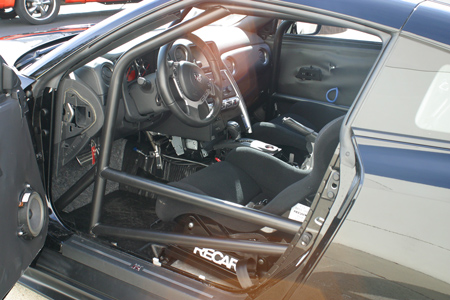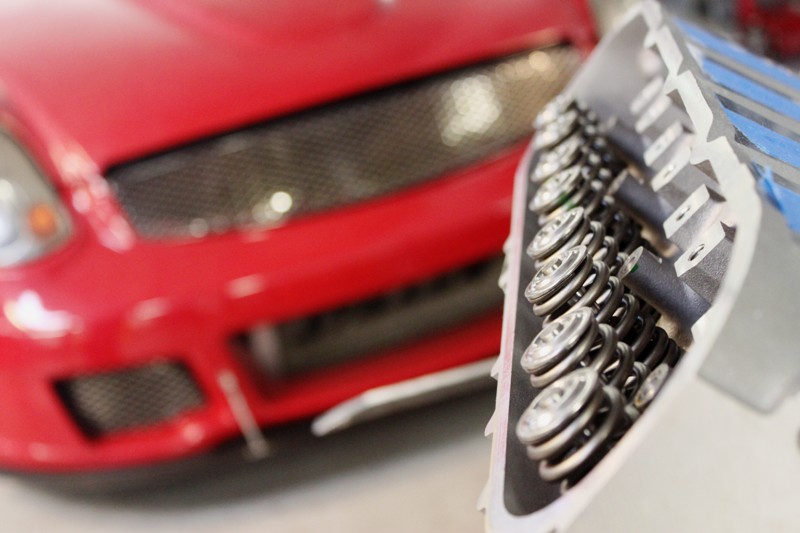 LS1 swaps are becoming more and more popular these days and people are putting them in just about anything. While I can't divulge which application this LS1 went into, I can say that we added a "mild" cam and used an aluminum block to save the customer 80lbs off the front end and to give him roughly 500 crank horsepower.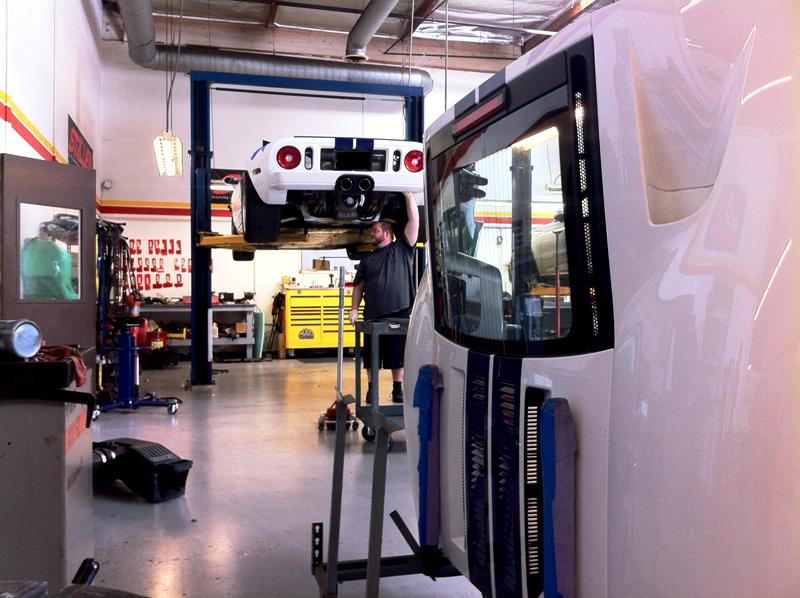 To my knowledge there are only two places in the world that are certified to do transmission rebuilds on the FORDGT, we happen to be one of them. Luckily, all this customer needed was a new clutch and throw out bearing which we happily replaced for him.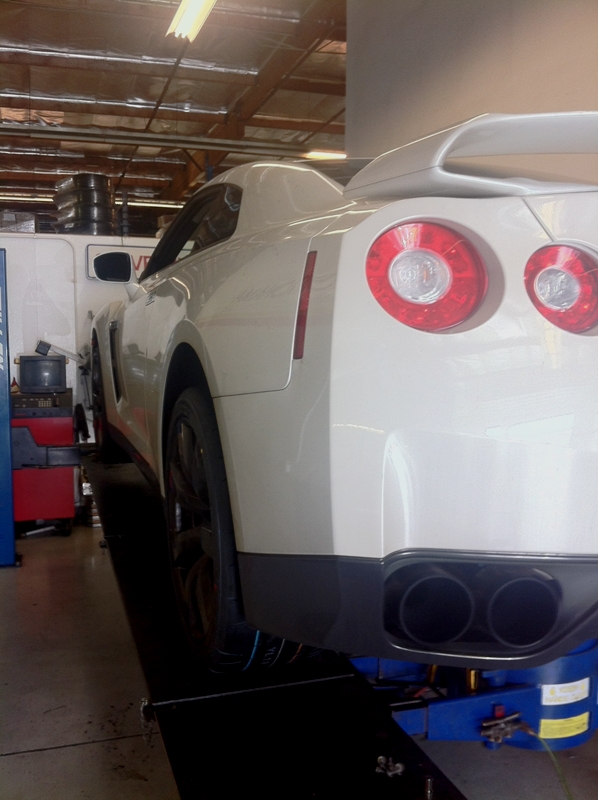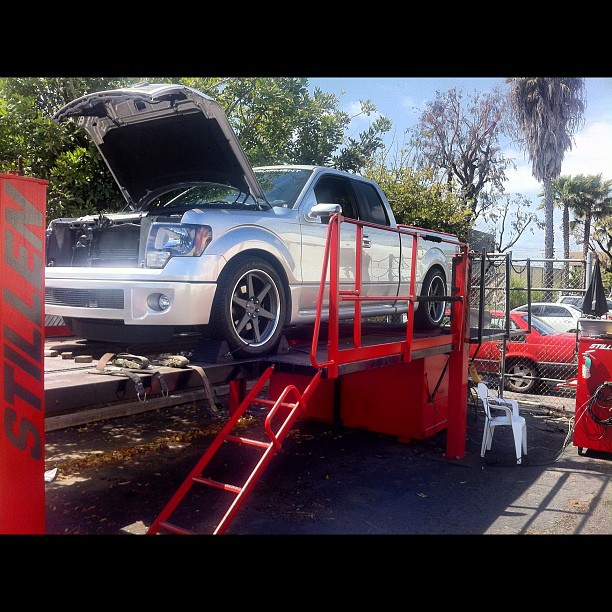 We offer dyno tuning services on just about any application, from sub compact 4 bangers to Coyote equipped 5.0L F150′s, to everything in-between.  There's a little surprise under the hood of that bad boy that you can read more about in an upcoming issue of TRUCKIN' magazine.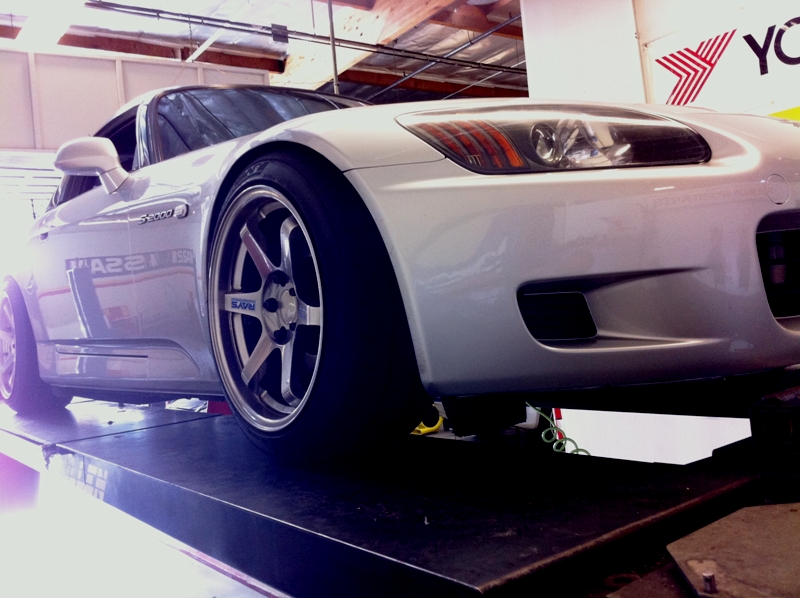 Most people think that once you slam you're car on a decent set of coil-overs you are ready to attack the street and track but more often than not your car's alignment actually gets worse in terms of handling. That's exactly why our Performance Center offers alignment and corner balancing services to keep your car planted to the ground and pointing in the right direction.
We are always working on improving and optimizing our current list of products available through our Performance Center.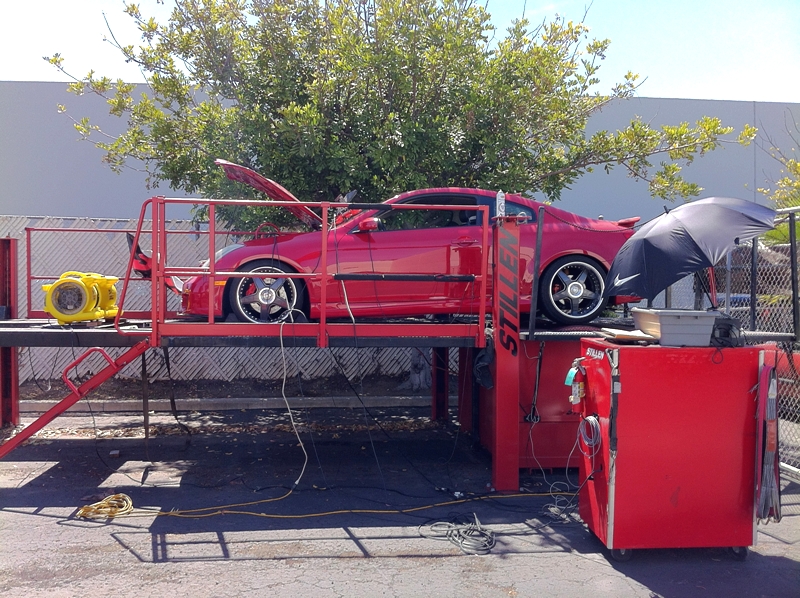 The benefits of having a Dyno in-house is that we can always test, and retest simulated road conditions while monitoring the results in real time. Keeping us ahead of the curve when it comes to product development. We can also revisit past products and find room for improvement.
The list of services we offer can be quite extensive, so make sure you give us a ring before you take your modified or stock vehicle to some other shop for service / maintenance.
I forgot to mention we are AFTERMARKET FRIENDLY!!! I know that seems rather obvious but I can't tell you how many times I've taken my car to the WRONG shop for some routine maintenance and they have either broken or taken off my aftermarket parts because they had no idea what they did.
(I once had a dealership rip off my INGS+1 side skirts when I took my Subaru in for an OIL CHANGE!!! I wish I knew about STILLEN before I did that)
GIVE US A CALL TO SET UP YOUR NEXT APPOINTMENT.
STILLEN Performance Center
(866) 250-5542
sales@stillen.com
3176 Airway Ave.
Costa Mesa, CA 92626
April 2, 2012
Last week, we put up a little teaser photo of a one-of-a-kind  WideBody mystery car getting some more grunt under the hood by way of a STILLEN Supercharger. We asked our readers to guess what kind of car it is.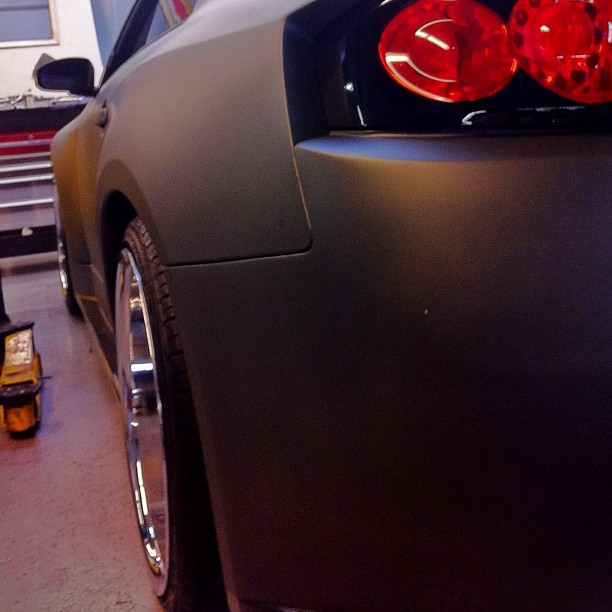 To our surprise, most of you guessed what car it was immediately, and said the tail lights where a dead giveaway. I guess we should have cropped more out of the photo. Oh well, the next "guess the car post" will be much more difficult and maybe we will even throw in a prize or two

Since you guessed the car pretty easily, we figured it was a good time to show you the finished product.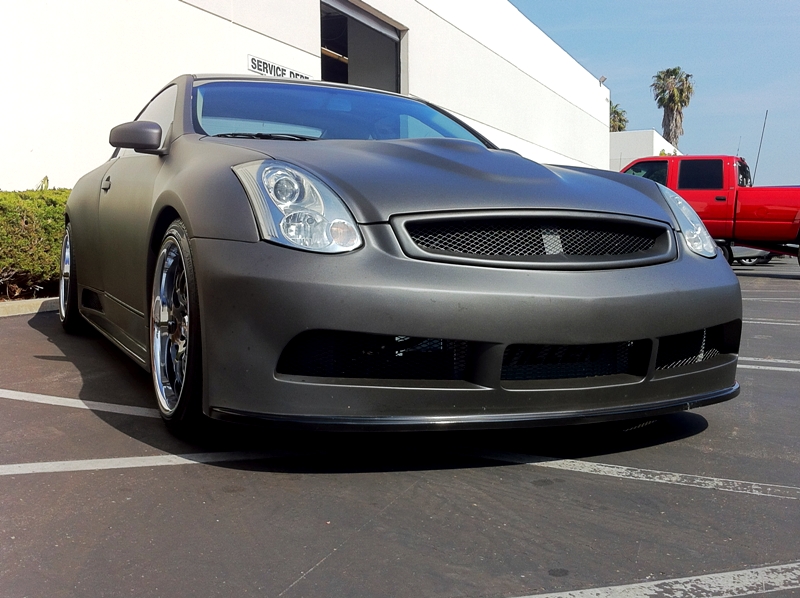 The Intercooler of the Stage2 Supercharger kit looks nice and tidy tucked inside the widebody G35 bumper. You might have to look reeeeeeeeeeal hard but it's in there… trust us.
Keep an eye out for this car on the streets.