May 31, 2012
It's one of those days when almost every flavor of horsepower deliciousness is represented inside our Performance Center today. I gotta say it's day's like today that really give me an appreciation for all the amazing work our guys in our shop can do.
On our alignment rack we have a very sleek / innocent looking 350z … that is until you spot the all business 6 pot AP RACING brakes tucked behind the NISMO wheels.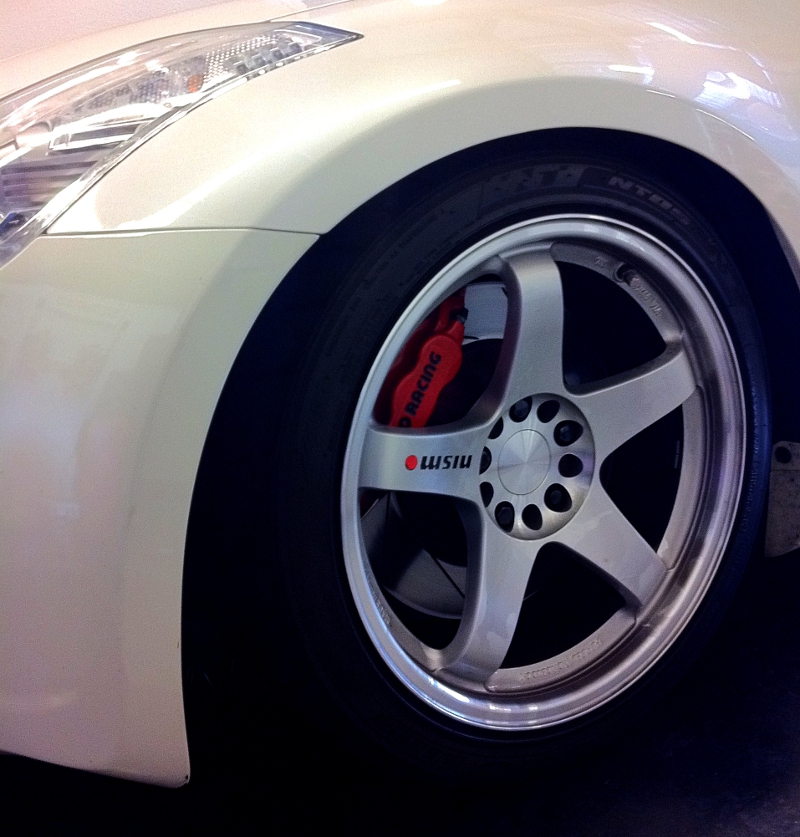 Every corner of the shop has something glorious stuffed in it, on our lift next the the alignment rack, we have a GORGEOUS Amuse kitted 370z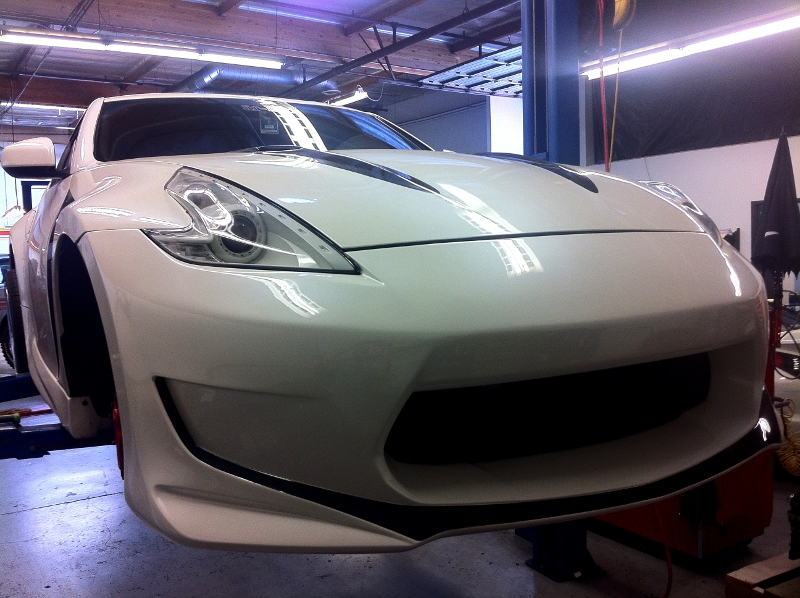 Right next the the Amuse 370z, we have a 350z getting some forced induction love by way of a STILLEN STAGE 3 Supercharger.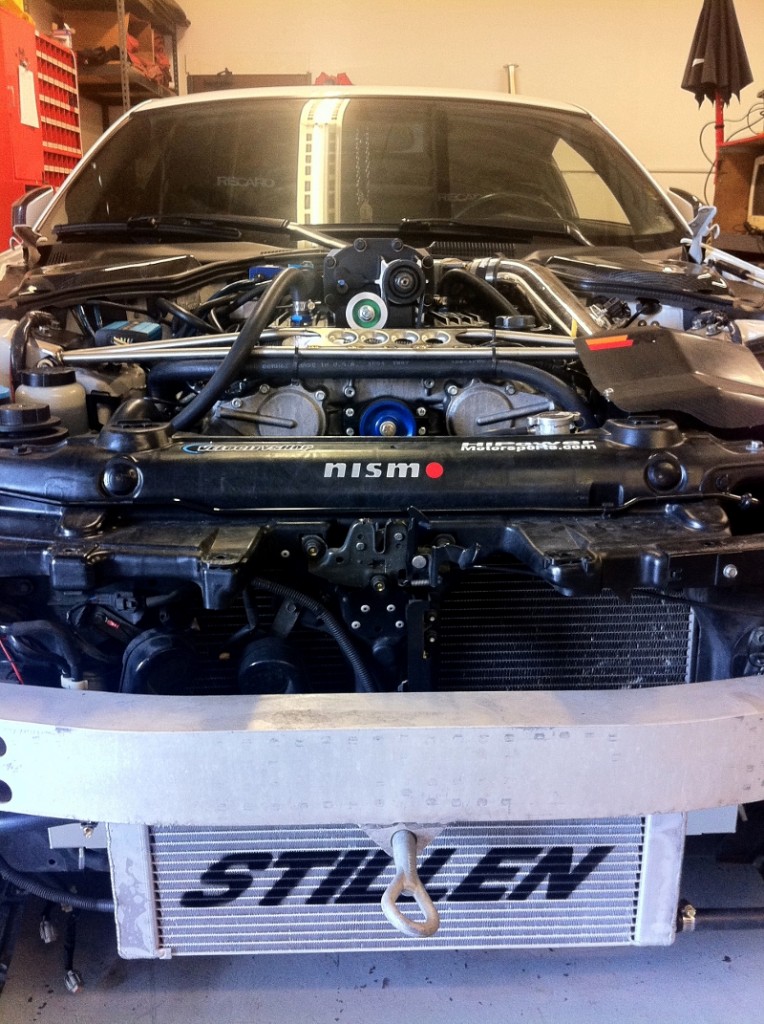 In front of the newly boosted 350z we have some good old fashioned american muscle by way of a FORD GT that is getting a new STILLEN exhaust fitted onto the back of it.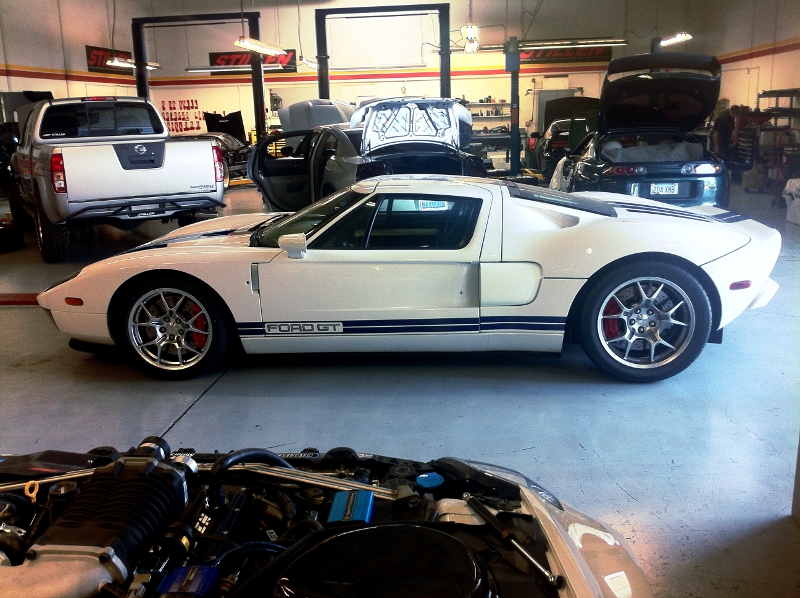 Hiding behind the Ford GT lies some more horsepower god's just waiting to lay down some power on the streets.
Since we are already on the subject of American, here's an insanely powerful Stroked, Cammed and Supercharged Dodge Charger….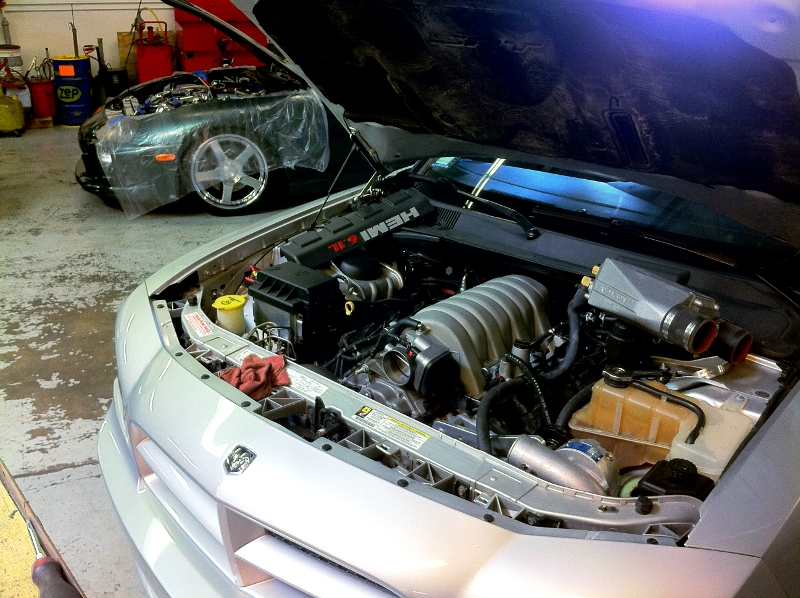 Last time we dyno tuned it, we had to limit the power because the beast ran out of fuel. So today the Charger is getting bigger injectors and a higher volume fuel pump installed. I can't wait to see how much power this thing can put down.
In front of the Charger is another FORD GT that is getting some good old fashioned Coilovers installed to take it up to a whole new level.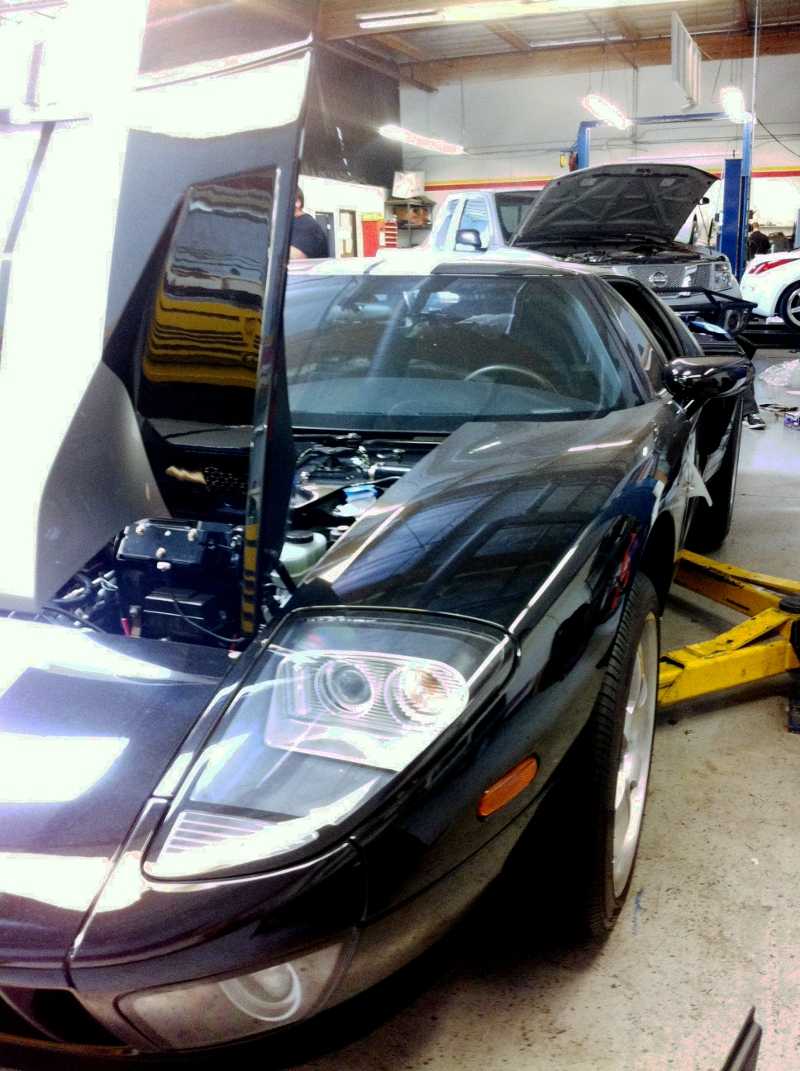 Next to the FORD GT we have a twin pair of twin turbo'd 300zx's that are getting tune up's to make sure their VG30DETT'S run strong for another 15 years.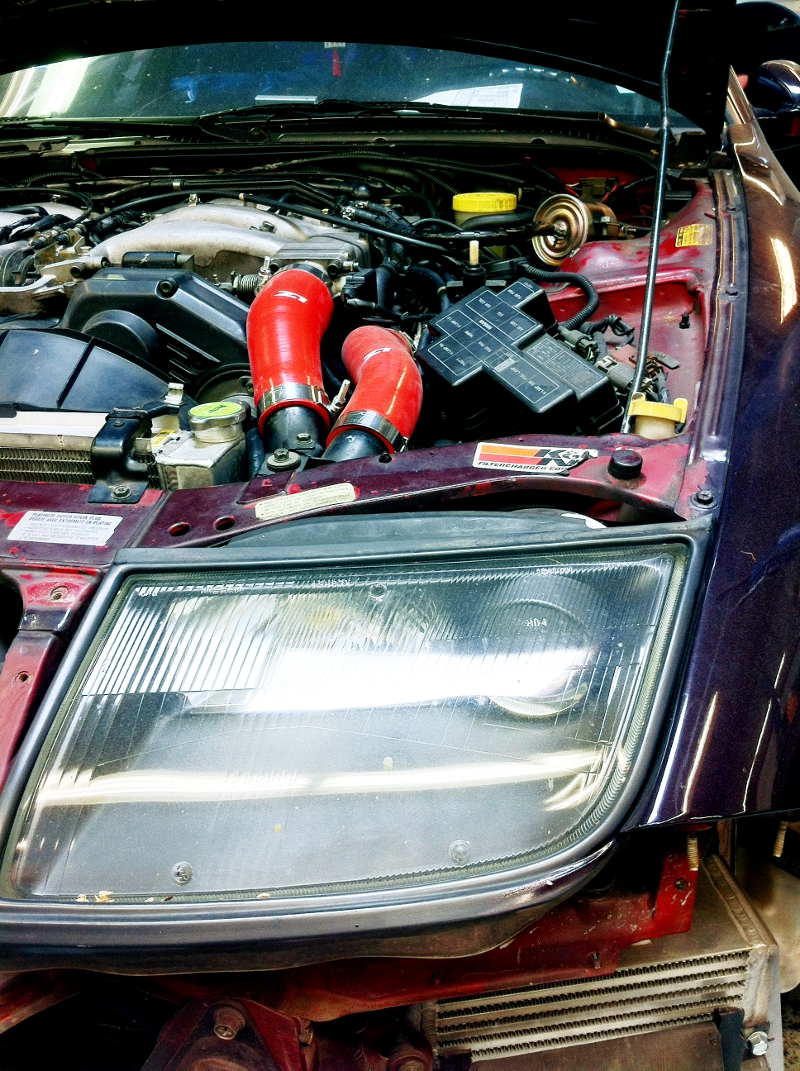 And Big green elephant in the room that everyone wants to know about is a 800+ WHP Toyota Supra that has an engine bay clean enough to eat every meal of your life off of.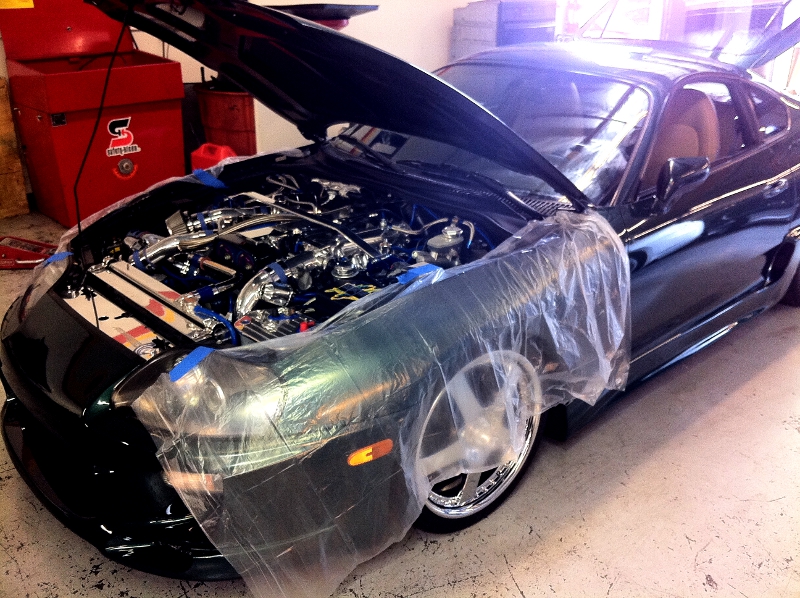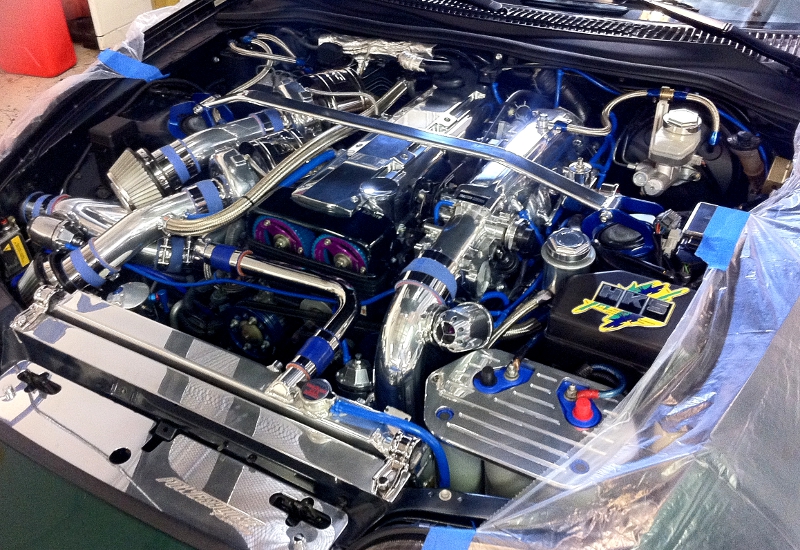 It turns out, this customer's Supra was built by STILLEN around 10 years ago and every year since then he has added more and more to it. As it stands now, the 2jZ with the STOCK bottom end is putting out just over 800 horsepower to the wheels!!!! This is one Supra I most definitely will never forget.
If this isn't a testament to the quality of work our performance center does EVERY DAY… I don't know what is. Well maybe the fact that we have been doing stuff like this for 20+ years could count too.

May 30, 2012
They say a picture is worth a thousand words right? Well, thank goodness for Instagram.  In case you aren't following us already, make sure you point your smart phone to our feed (STILLEN) and click follow. You can expect to see project vehicles of the past and of the present, product specials, promotions, and other photos of general awesomeness.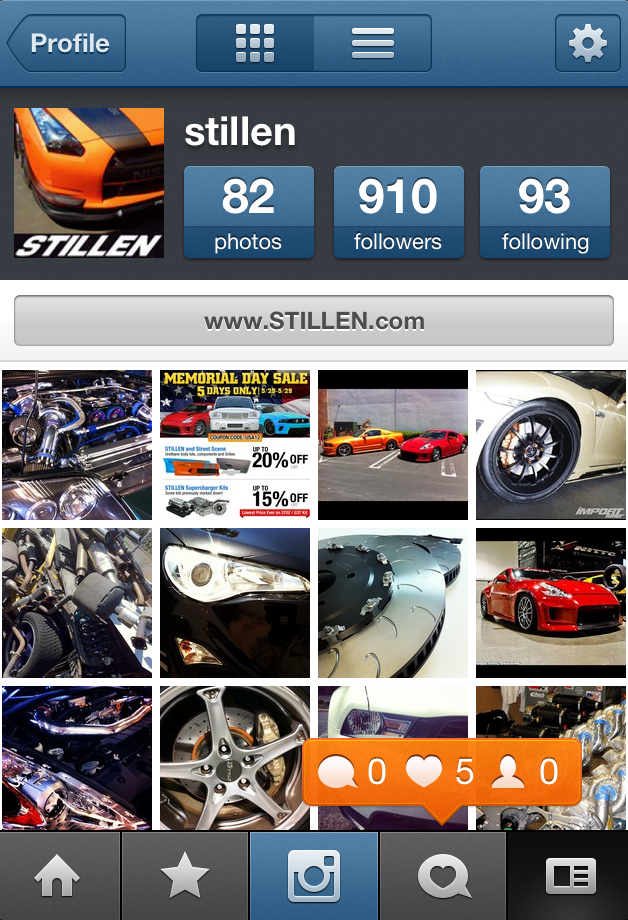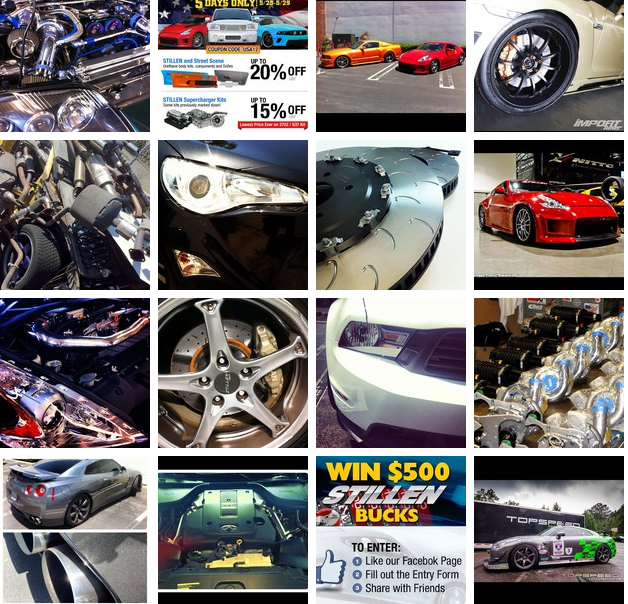 Make sure you stay tuned, because we might just throw an INSTAGRAM only contest up pretty soon.

May 25, 2012
May 24, 2012
For those of you looking to improve the braking of your 2012+ NISSAN GT-R we are please to announce the release of the AP RACING 390x34mm JHOOK rotor kits.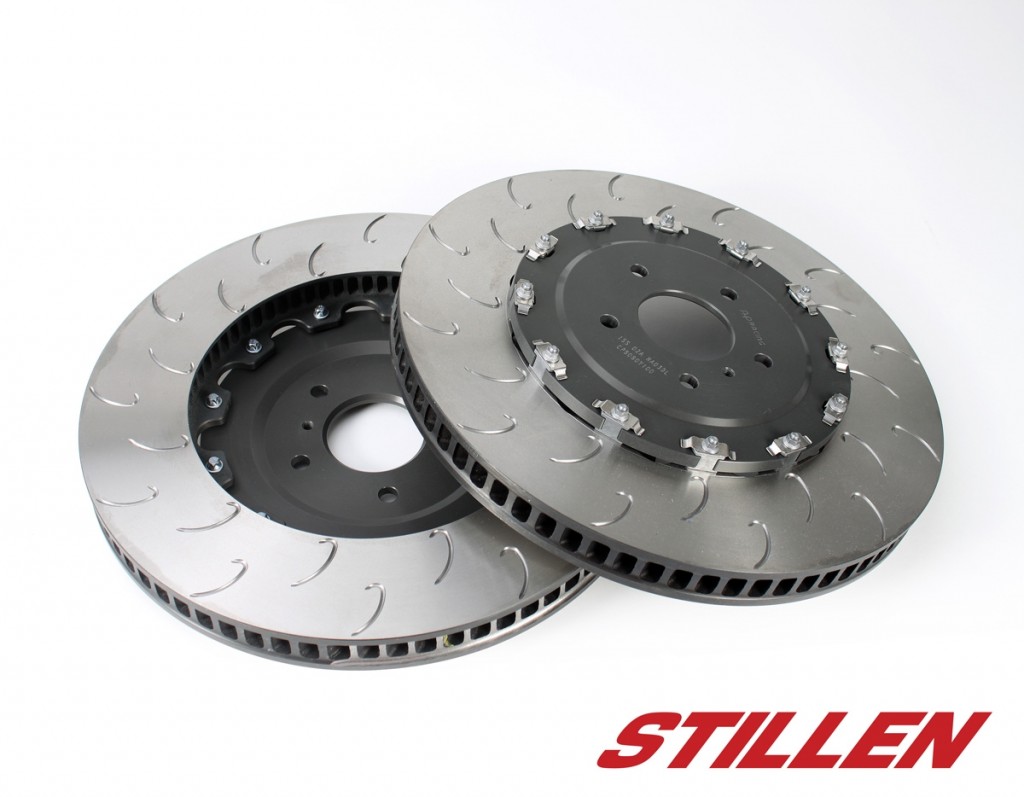 As most of you know, the R35 NISSAN GT-R is notorious for cracking it's factory rotors,  it has been a major problem for GT-R owners looking to take their cars to the track. For 2012, Nissan changed the size dimensions of the factory rotor size from 380x34mm discs, to 390×32.6mm discs. Essentially making the OE rotors larger in diameter but thinner in thickness, AP Racing saw this as an opportunity and beefed up the thickness, materials, and Diameter of their J-Hook rotor kit in order to greatly expand the brake heat capacities compared to stock.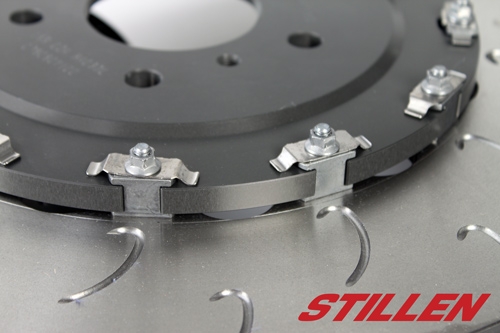 Not only does the kit fit the 2012+ NISSAN GT-R's but it can a lso be retrofitted to fit 2008-2011 GT-R'S as well. We will be offering a retrofit kit, to ensure every generation of R35 GT-R can take advantage of these amazing brakes. (pictured below)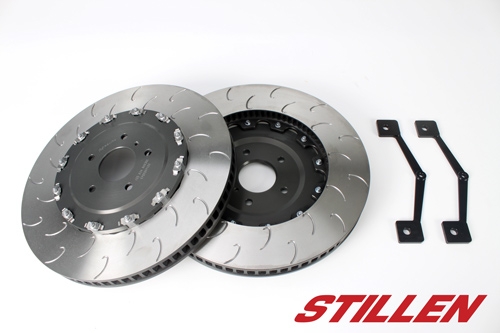 Feel free to give one of our product specialists a call at  (800) 834-0376 or stop by our website
WWW.STILLEN.COM
for more information.
May 23, 2012
A few weeks ago we featured a Nissan Altima and a R35 GT-R from 66 MVP that were most definitely show stoppers. We are happy to let you know that they are at it again, but this time they set their sights on a 370z.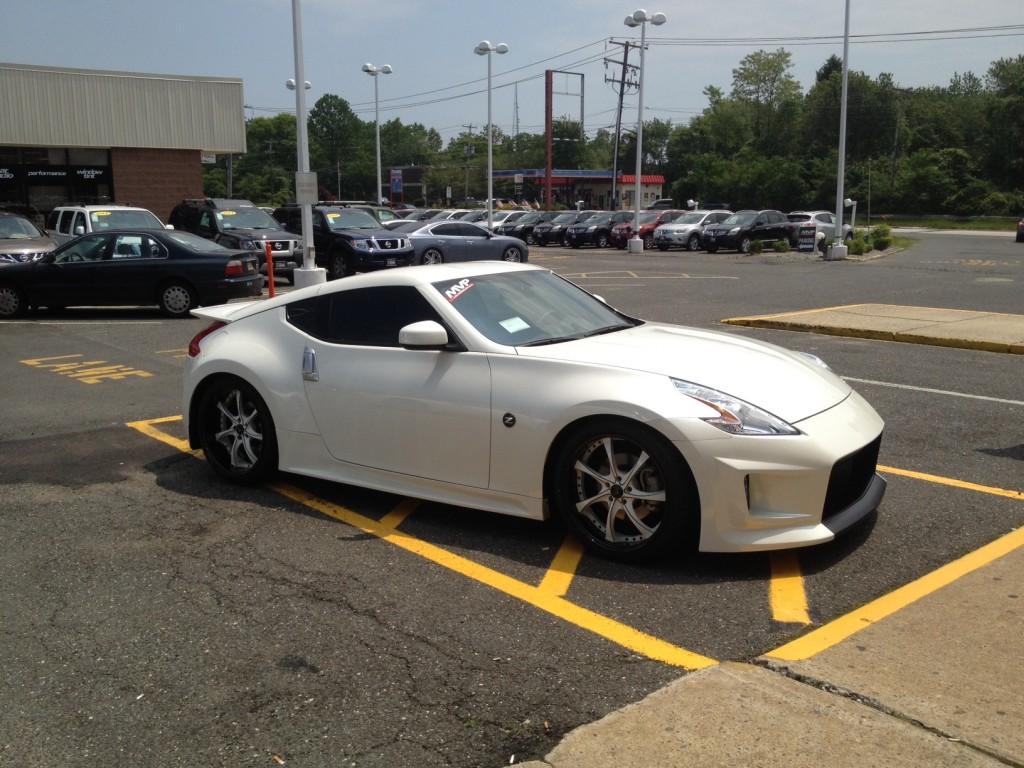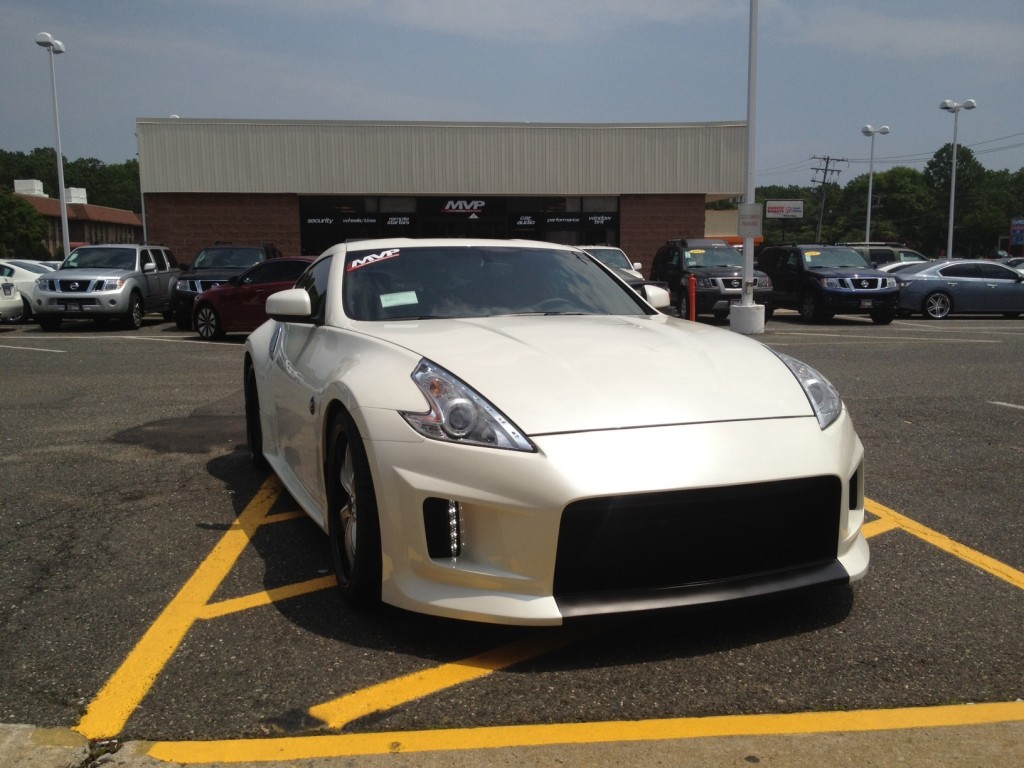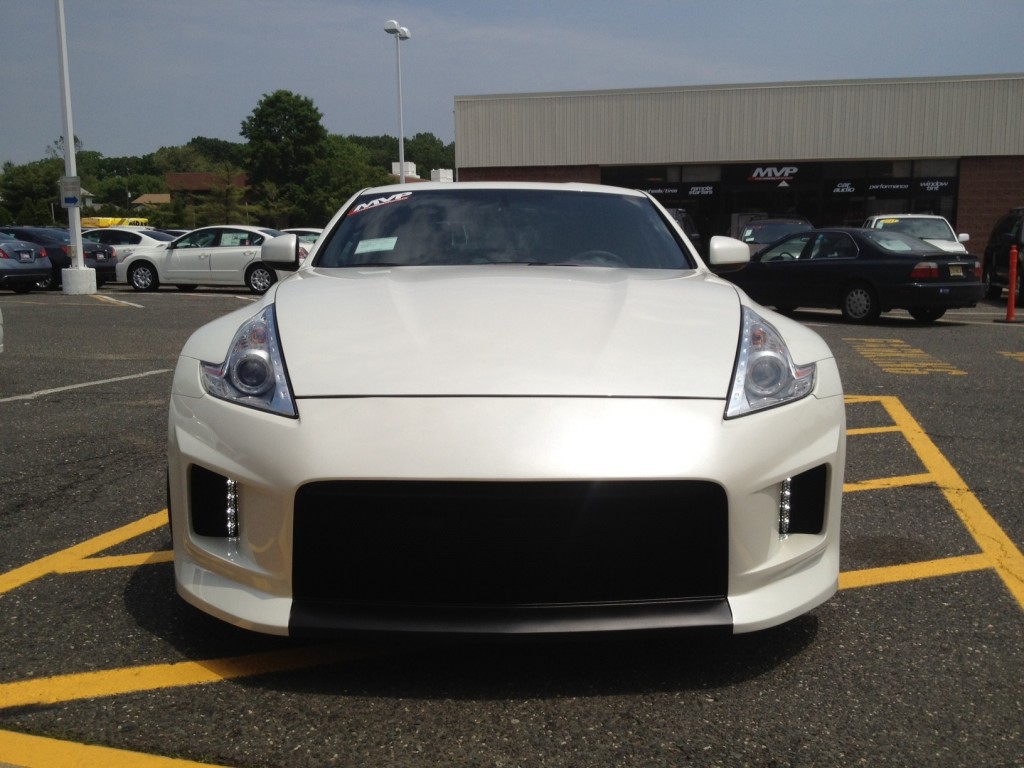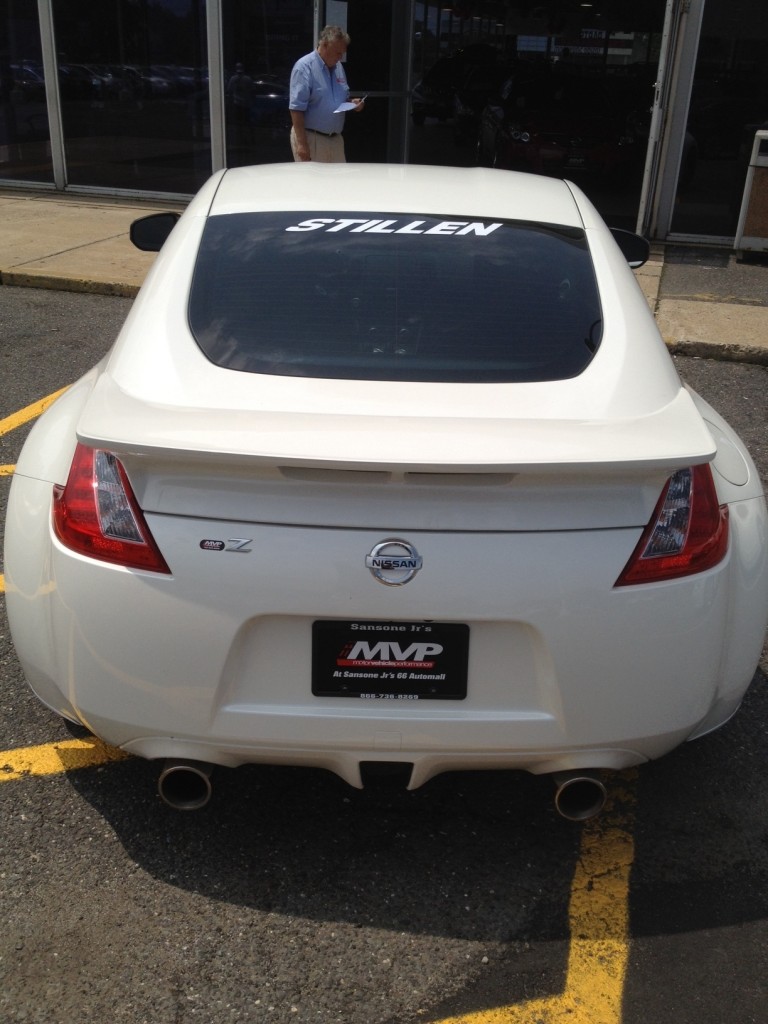 According to STEVE from 66MVP this baby has got an entire array of custom parts. "This vehicle has a full STILLEN 370Z Body Kit, STILLEN 370Z GEN 3 Intake, STILLEN 370Z CAT BACK Exhaust, Piaa High Intensity LED Driving Lamps in the bumper, Custom built 20″ Staggered Savini Wheels, and a black leather interior with white stitching for a touch of flare on the inside. Are just a few of the 370Z's highlights."
The best part about it is that this baby is for sale!!!!
Don't hesitate to give them a call or stop by their website for more information…