May 21, 2012
The NISSAN Juke is most definitely one of those "love it or leave it" kinds of vehicles, personally I love it. The car reminds of a 90′s group B rally car that has been tamed for the street. Yes, I'll admit it, the car does look kind of look like a bloated frog on a hot day, but sometimes new designs just take a little getting used to. Another thing I love about the Nissan Juke is that it's turbo charged 1.6L engine responds very well to slight modifications.
The guys over at PERFORMANCE FROG have been covering the build of their JUKE on their blog for quite some time. Recently, they compiled a very thorough video on how to install the STILLEN axle back exhaust on your Juke.
For about $260 and 30 minutes of your time, you're good for an additional 13hp and 14 lb ft of torque.
It's not quite going to make your Nissan Juke a group B rally monster but it's most definitely a step or "hop" in the right direction.
May 21, 2012
Making performance parts for Nissan's is something we have been passionate about for over 20 years here at STILLEN. We take pride in the quality and craftmanship we put into our products and we stand behind every one that leaves our doors. One of the biggest compliments and testaments to the quality of our products is when a Nissan dealership not only sells our products in their showroom but also makes it a point to run our product on their own dealership vehicles.
KINGSTON NISSAN is one of those dealerships that we are proud to have in our network. Last week, they sent us over a few photos of their STILLEN equipped vehicles in their dealership. A Turbo'ed JUKE with our STILLEN Juke Exhaust, a GT-R with the STILLEN Y-PIPE, installed and some shots of a STILLEN P.O.P. display in their showroom were included in the photo package.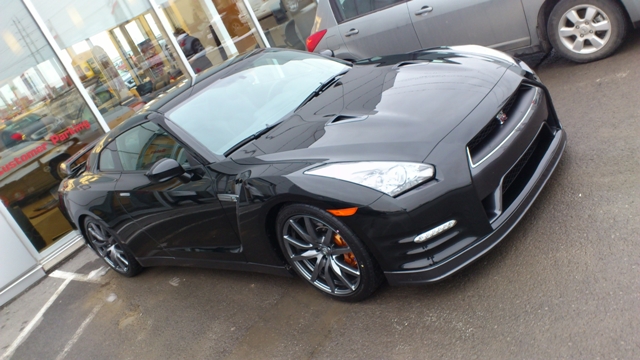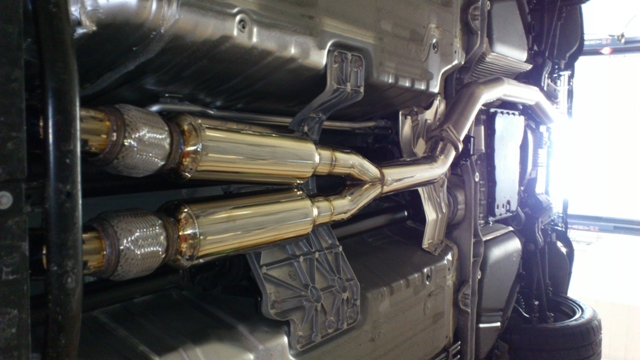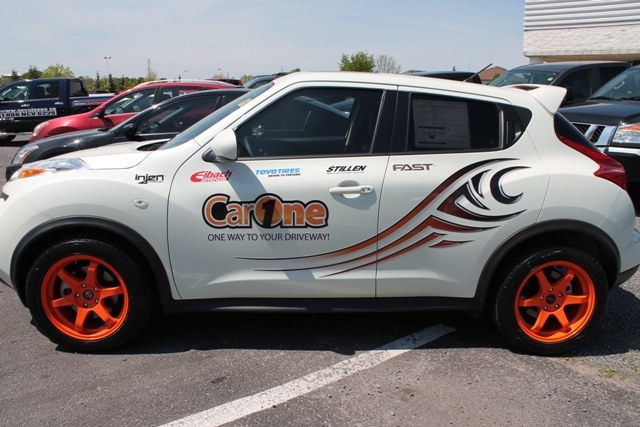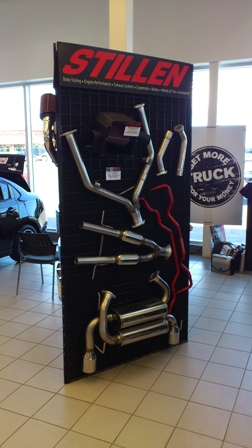 As you can see, things are looking really good over at Kingston Nissan, so if you are in the the Ontario, Canada area make sure you give them a ring or stop by and see what they can do for you.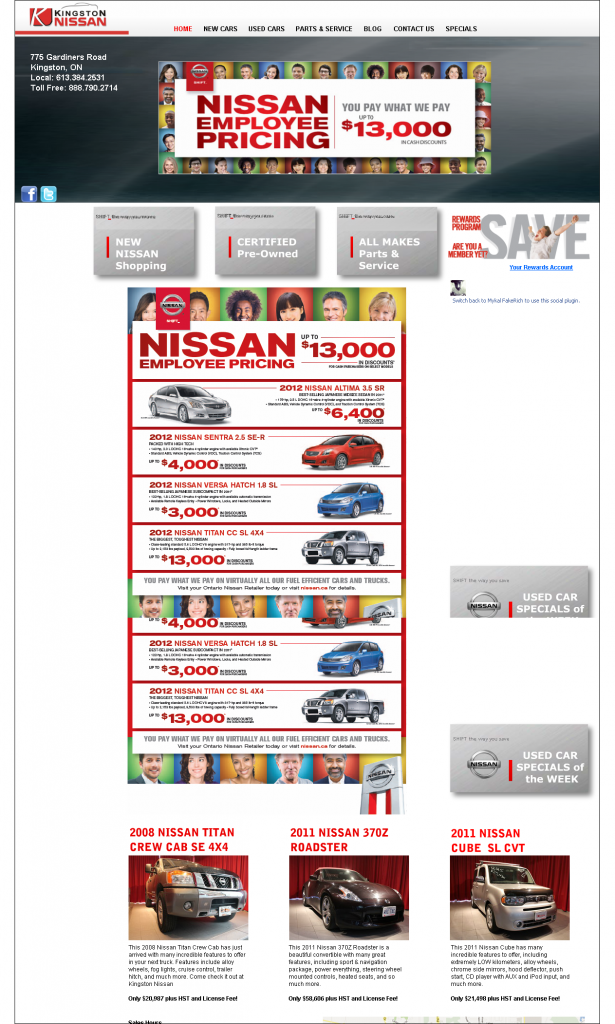 Kingston Nissan
775 Gardiners Road
Kingston, ON K7M 7H8
613-384-2531
May 18, 2012
May 15, 2012
That's right folks we are giving away a gift card worth $500 to one lucky winner.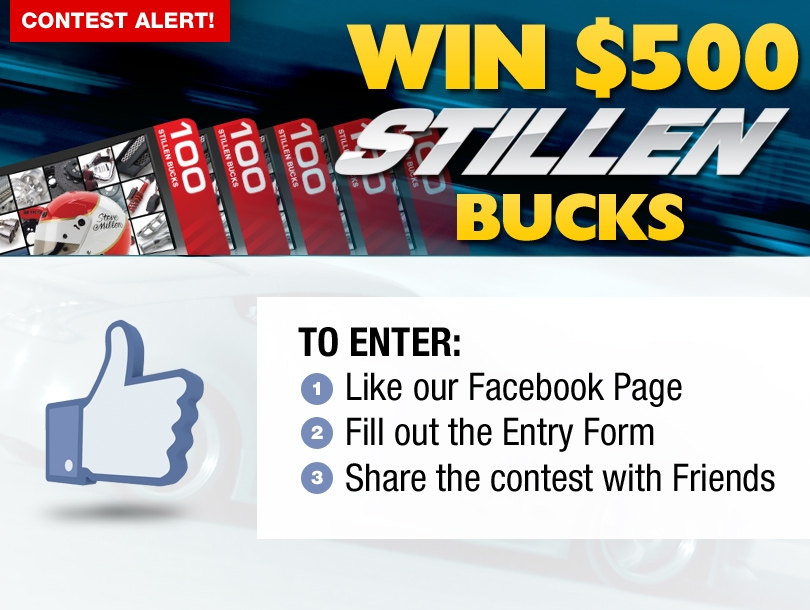 All it takes it three simple steps.
1. LIKE our facebook page.
2. FILL OUT the entry form.
3. SHARE the contest with your friends.
One lucky winner will be selected on June 14th 2012, that leaves less than 30 days to get your entries in.
Good luck everyone!!!
May 14, 2012
Last week, we briefly touched on the STILLEN equipped GT-R's that signed up for this year's ONE LAP OF AMERICA. Needless to say, we were really excited to see how things would shake up for 2012. All weekend long, I was glued to blogs and twitter feed's (shout out to The Smoking Tire for keeping me updated all weekend long) that were broadcasting the highlights of the race and after all the dust settled the STILLEN equipped GT-R's took spots 1 and 2 on the SSGT1 Big Bore podium.
Last year's winner TOP SPEED MOTORSPORTS ran our AP RACING J-HOOK rotors and STILLEN sway bars during their 2011 campaign. They were more than happy with the performance level of those products last year, so they decided to go with the "if it ain't broke than don't fix it" formula for 2012. Our J-hook rotors and sway bars combined with the rest of the products on the vehicle plus some skilled driving secured them another victory this year.
Nipping at the heels of TOPSPEED MOTORSPORTS all weekend were the guys from SPEED CONCEPTS. Featuring our AP RACING J-HOOK rotors and STILLEN sway bars, along with Password JDM widebody front fenders they made some pretty serious changes for 2012. Combine those parts with the skills of Tyson Timperley, and Todd Treffert behind the wheel and you have a formula for a second place victory.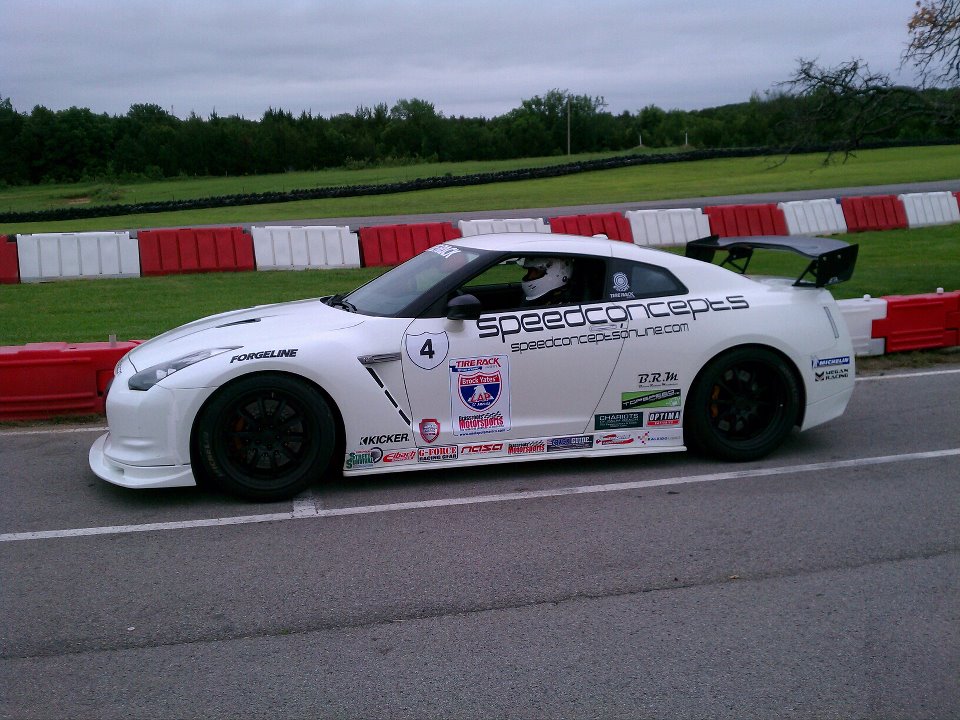 We congratulate both teams on their 1, 2, victories and can't wait to see what these guys have in store for next year.
GOOD LUCK GUYS!!