May 4, 2012
May 3, 2012
There are a handful of cars in this world that will make any enthusiast stop what they are doing and admire the "collection of parts" in front of them. Those cars will always hold a special place in just about any enthusiasts heart. While there aren't many nameplates that can make just about any enthusiast stop in their tracks, anything with COSWORTH in it's name will always fall into that category. Today, SPEEDHUNTERS.com featured a very special Ford Focus RS Cosworth that spared no expense with the level of quality and detail that went in to the car.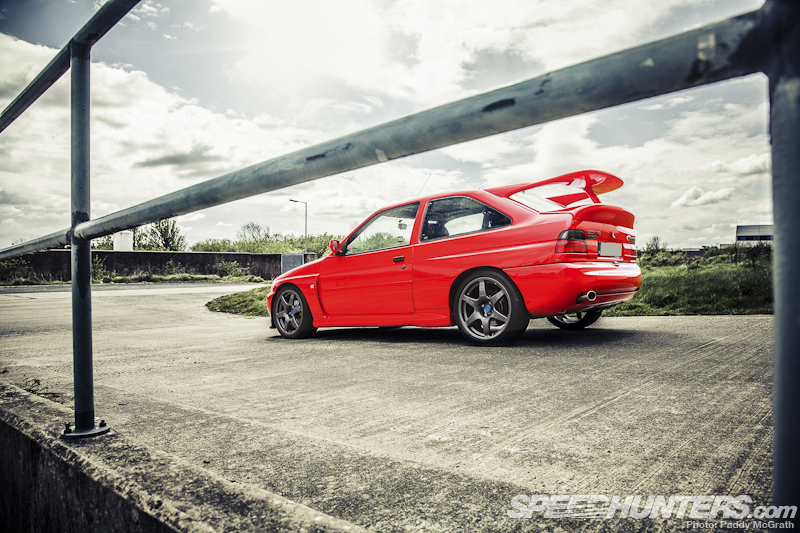 As you can see, this COSWORTH has been meticulously prepared and every area had either been rebuilt or improved. This holds true even with the brakes.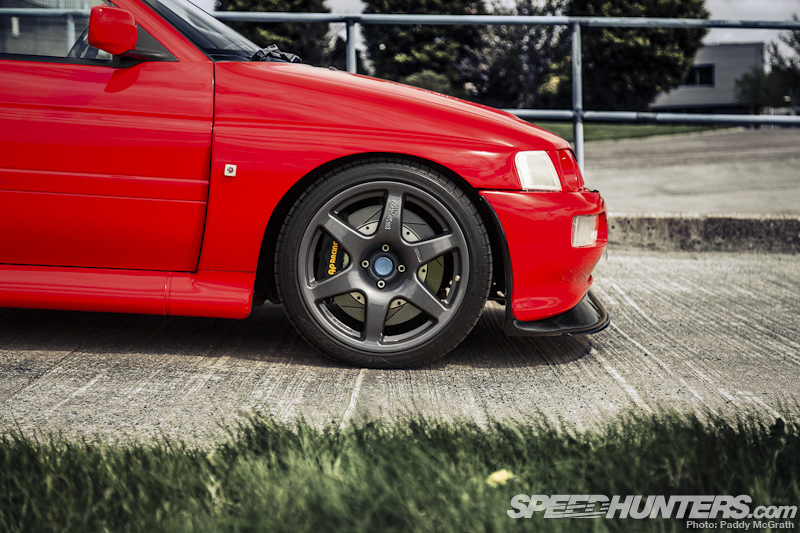 The factory brakes were ditched and replaced with AP Racing Six Piston Front Brakes with Reyland Floating Alloy Bells.
The quality and beauty of this car is hard to ignore and so are those 6 piston AP RACING brakes and 365mm discs.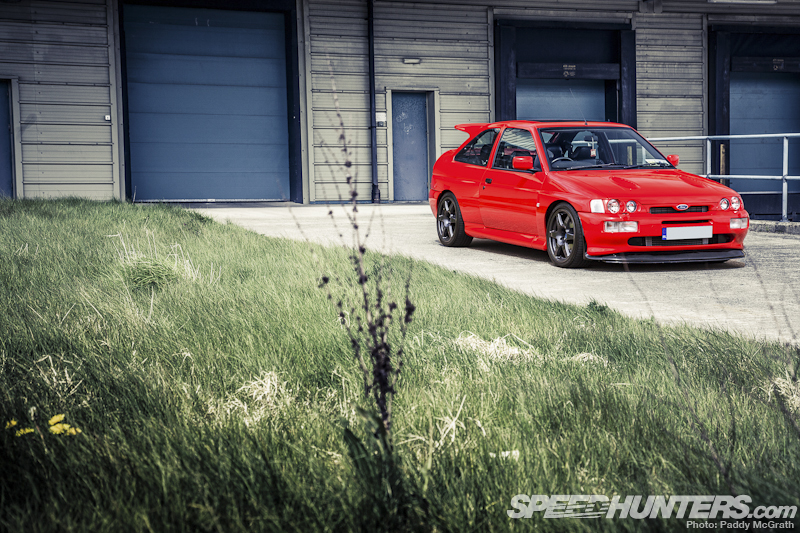 You can catch the rest of the article here…
SPEEDHUNTERS.COM THE LADY IN RED
And for more information on our line up of AP RACING products.. don't hesitate to pay us a visit.
STILLEN.COM AP RACING PRODUCT PAGE 
May 3, 2012
Remember a week ago when we told about those crazy Russian dudes from DRAGTIMES.info who race the best of the best in a standing mile for bragging rights? Well we stumbled upon a video from those guys today that is nothing less than amazing.
Like we mentioned earlier, these guys frequently take their GTR's up to speeds well over 170mph. Slowing a 3800 lb car from those speed's time after time will undoubtedly wreak havoc on the stock Brembo rotors and pads. It turns out, our R35 GTR Carbon Ceramic Matrix brake kit is a very popular option among these guys, because of their resistance to brake fade and warpage.  Watch the video below and you will understand why :).
(Note: Did any else notice the "rocket booster" mod on the GTR at the 3:04 mark of the video?)
May 2, 2012
It's the middle of the week and our Performance Center is operating on all cylinders today, excuse the horrible pun please.  We have a car in just about every department getting the attention they deserve.
Aaron is taking car of a G35 on the dyno, and releasing some reliable torque and horsepower by way of an UP REV tune.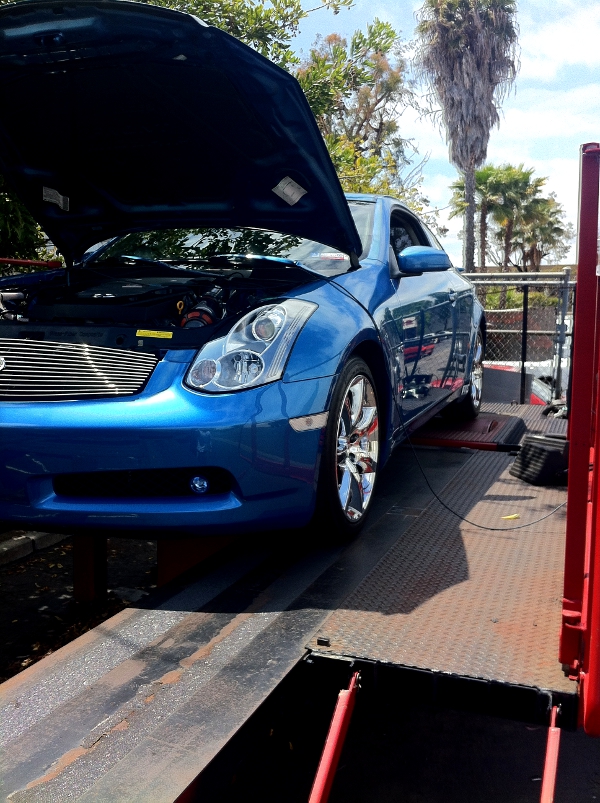 We have a twin pair of FORD GT's getting some suspension love by way of PENSKE coilovers and alignment.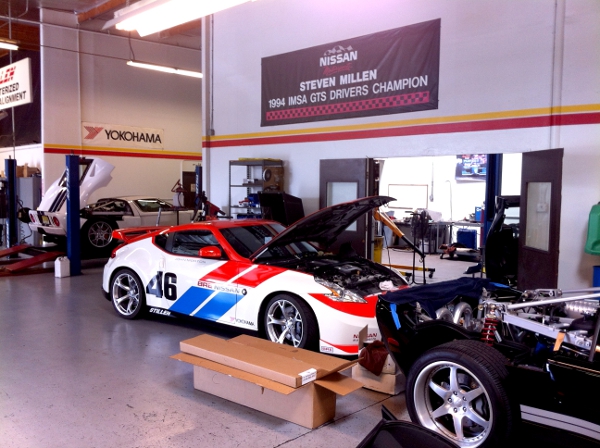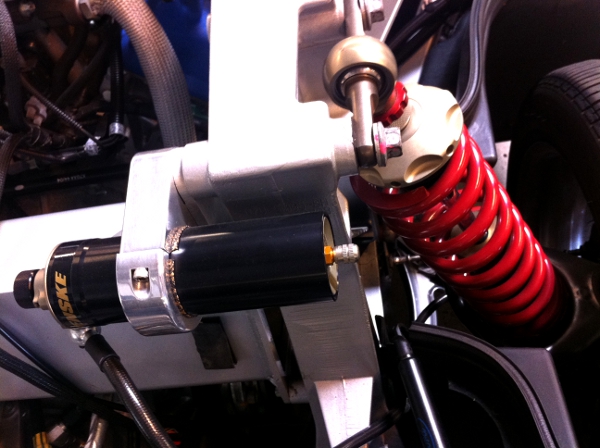 Not only do we have one gorgeous 370z in the shop but we have two, getting some routine maintenance done…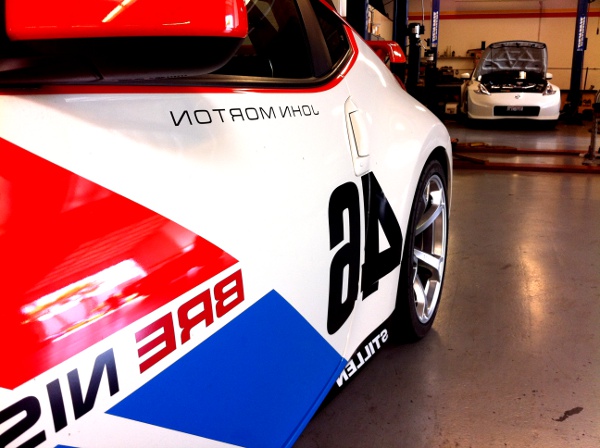 As you can see, the guys in the Performance Center have had a very busy day, but that's not to say we don't have time for new projects here at STILLEN. Make sure you give us a call if you need anything done, from oil changes to custom builds, these guys quite literally do it all.
STILLEN Performance Center
(866) 250-5542