May 7, 2012
The list of amazing cars using AP RACING brakes continues to grow every day, we have touched on some of those vehicles before but today is a perfect time to highlight the ULTIMATE AP RACING equipped vehicle.
What makes it the ultimate? Other than the obvious name, how about it beating the Koenigsegg CXX around the Top Gear test track by over 4.5 seconds, and the Pagani Zonda R by over 5.5 seconds.  Yeah I'd say that pretty much makes it the ULTIMAte! Check the video below for the record breaking run:
If that's not enough for you, how about some of these amazing photos by GF WILLIAMS that were posted today on Jalopnik.
For the rest of gorgeous photo shoot
Cruise over to Jalopnik:
http://jalopnik.com/5908347/ultima-gtr-straight-up-car-porn/gallery/1
May 4, 2012
Since today marks the unofficial start of the 2012 Tire Rack One Lap of America with the first drivers meeting of the year, we thought it would be fitting to highlight some of the vehicles running STILLEN products.
The One Lap of America is one of those racing series that is as equally bad ass as it is grassroots, as quoted from the One Lap of America website: " The TIRE RACK ONE LAP OF AMERICA is the toughest 8 days of racing featuring the fastest street-legal cars on America's most challenging racetracks."
Ill sum up what makes this series so awesome in a couple short bullet points.
- Drivers must drive to 9 racetracks across the county to compete in Time attack, Drag and Skidpad events in the same car they will be competing in.
- Drivers only get ONE set of street radial tires (tread wear 140 or above)  to complete the 5000 mile journey and track events in.
-The driver with the most points at the end of 8 days wins
Very simple yet very intense.
Last year's winner TOPSPEED motorsports ran our AP RACING J-hook rotors for their 2011 campaign, they loved them so much they decided to run them again this year.
TOPSPEED motorsports aren' the only guys running the J-HOOK rotors… Forged performance opted for the tried and true formula as well.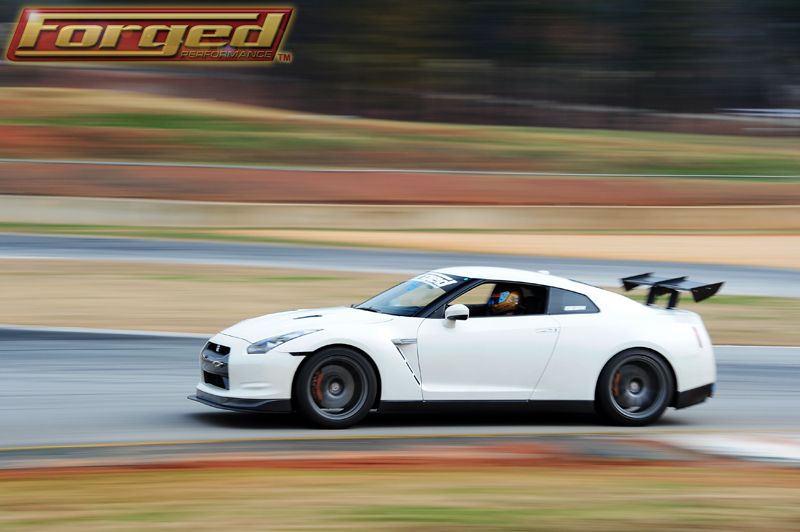 The SPEED CONCEPTS team is running the DBA Curved Vane rotors and STILLEN sway bar products on their GT-R
I'm sure I'm missing a few other GT-R teams that are running STILLEN product so if any one has any info or news they want to sent over please have them email me at msabounchi@stillen.com
We wish everyone the best of luck and we can't wait to see how this year turns out.
May 3, 2012
There are a handful of cars in this world that will make any enthusiast stop what they are doing and admire the "collection of parts" in front of them. Those cars will always hold a special place in just about any enthusiasts heart. While there aren't many nameplates that can make just about any enthusiast stop in their tracks, anything with COSWORTH in it's name will always fall into that category. Today, SPEEDHUNTERS.com featured a very special Ford Focus RS Cosworth that spared no expense with the level of quality and detail that went in to the car.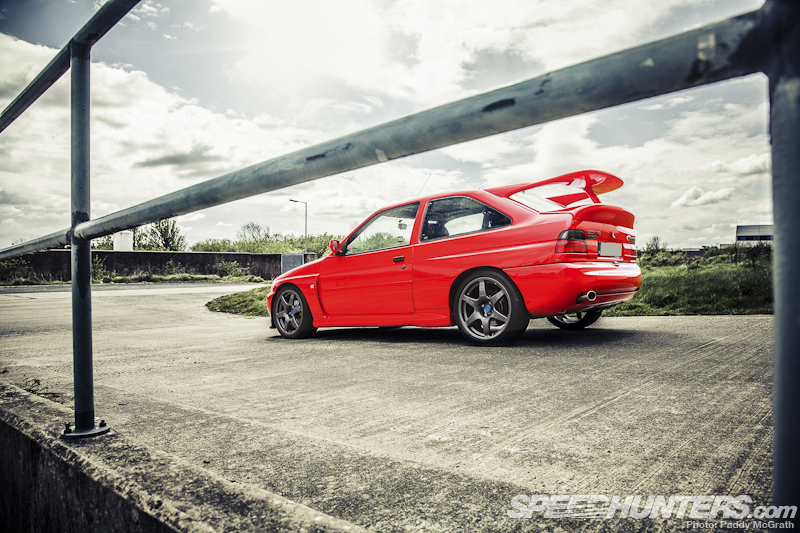 As you can see, this COSWORTH has been meticulously prepared and every area had either been rebuilt or improved. This holds true even with the brakes.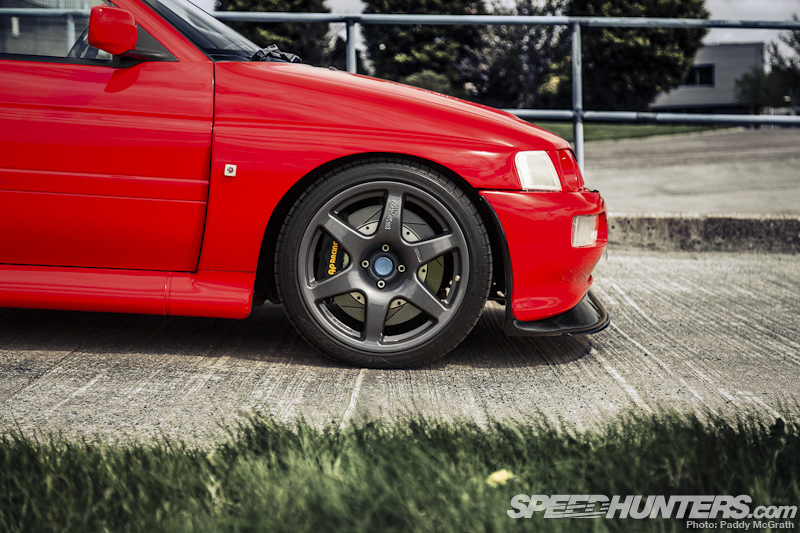 The factory brakes were ditched and replaced with AP Racing Six Piston Front Brakes with Reyland Floating Alloy Bells.
The quality and beauty of this car is hard to ignore and so are those 6 piston AP RACING brakes and 365mm discs.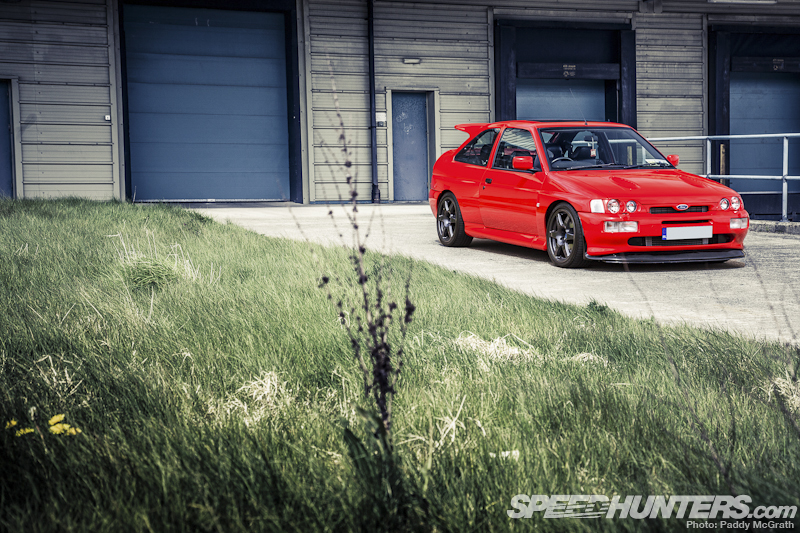 You can catch the rest of the article here…
SPEEDHUNTERS.COM THE LADY IN RED
And for more information on our line up of AP RACING products.. don't hesitate to pay us a visit.
STILLEN.COM AP RACING PRODUCT PAGE 
April 26, 2012
Since we do have a special running our AP RACING products this month, I figured it would be fitting to give you 4 more reasons why AP RACING should be your first choice when it comes to Big Brake upgrades for your car.
Two year's ago, ROAD AND TRACK magazine featured an article that immediately struck a chord with me and I still read that article to this day. They compared the fasted production cars on the road (at that time) vs. their ALMS beefed up twins. What made this article so interesting to me is that the cars in the ALMS (American Le Mans) field are completely based off their production siblings. The ALMS cars use the same motors, drivetrain, and body parts as their street car siblings that come off the assembly line, just much more beefed up. In fact, some of the racecars actually have LESS horsepower than their street ready siblings, go figure.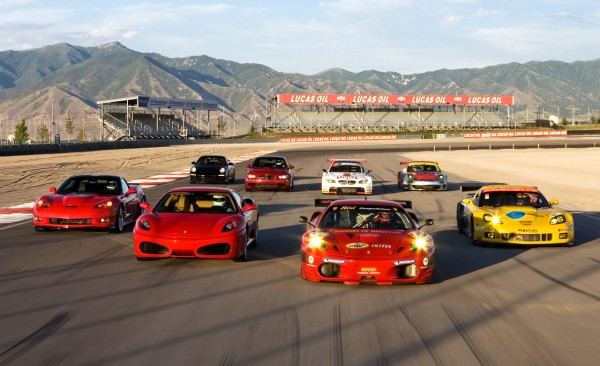 Because the ALMS cars are restricted to use the factory drivetrain layouts, and body componenets (plus some aero components) as their street siblings, you can imagine how competitive this series can be. In order to gain an advantage on the guy next to you, you have to make sure your car uses the highest quality components in every area possible. Every part of the car has to perform at the highest level and this includes the brakes. I was shocked to see that 4 out of the 5 ALMS cars tested dumped their factory big brake options and ran AP RACING.
First up we will start with Team BMW…
The AP RACING big brake upgrade is actually a very popular upgrade with BMW enthusiasts who frequently track their vehicles.
Next up, we have Ferrari… yes Ferrari! The F430 GTC Michelloto team opted to ditch their factory Brembo option and go with an AP RACING J-Hook upgrade.
Ferrari weren't the only guys who opted to ditch Brembo for some
AP RACING goodies
…. Porsche also followed that tried and true formula.
Lastly, we have the extremely competitive Team Corvette…
IF you noticed the lack of a big
AP RACING
sticker on the side of these cars don't be alarmed. That just suggests that these teams ACTUALLY paid for their brake set up and didn't get persuaded into running something inferior in hopes of a kick back for a sticker placement.  If those aren't 4 big reasons why you should consider
AP RACING
as your first choice for
big brakes
, I'll leave you with this….  Since Formula 1′s inception in 1967 AP RACING has tallied up over 228 wins with cars running their brakes.  (That's at least 5 wins a year since the beginning of Formula 1)
If you have any questions regarding applications for your specific vehicle, feel free to give us a call at anytime.
(800) 891-1058
April 18, 2012
Dealing with fast car's all day long rarely gets boring, but sometimes the luster of seeing a "dream" car like a GTR simply just parked in our parking lot day after day can wear off. Thankfully some of our customers in Russia like to put their GTR's through their paces. They also like to challenge their buddies with some other dream machines while doing so.
If you haven't heard of DRAGTIMES-IFO, make sure you cruise over to their YouTube page and subscribe immediately! Their goal is to bring you the best Racing videos from Moscow, and their video of the UNLIM 500+ races are simply awe inspiring. That race is automotive greatness at its best.  Six categories of vehicles from the Italian, German, American, British and Japanese automotive industry all with a MANDATORY horsepower MINIMUM of 500+ are all competing to see who can post up the fastest standing mile time.  Lucky for us, those cars need a way to scrub off such immense speed numbers and that's where our GTR Carbon Ceramic Matrix rotors come in.
These rotors represent the best of the best braking technology and are available for one of the best cars on the road today. As it turn's out, they are very popular with the guys who regularly compete in the UNLIM 500+ series.  I'm sure you can imagine how quickly stock brakes can get warped when consistently stopping a car from 150+ mph, because of the CCM-X's rotors ability to run 140 degrees cooler than the stock setup up, they are less prone to warping.  Check out the vid below for some jaw dropping standing mile action courtesy of DRAGTIMES-IFO.