March 10, 2009
We'd like to thank folks for coming out for the first GT-R Monthly Mini-Meet here at STILLEN. With a total of 12 GT-R's on-site it was a good turnout for a basically unpublicized event, and gave people a chance to hang out and see what we're up to.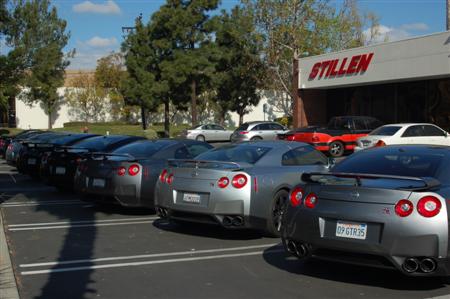 On display was the STILLEN gutted GT-R being prepared for the Targa Rally Newfoundland, as well as some of the new products we're about to release: Read more
February 22, 2009
One of the first stages of gutting a race car is to check your starting weights. We loaded it with a full tank of gas to see how much the car weighed, and well, as expected the GT-R is no Georges St. Pierre. Godzilla is a very fitting name for this car as it weighed in at a whopping 3,900 pounds full of fuel.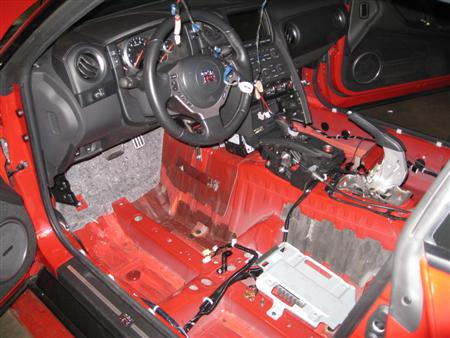 When building a race car the ultimate goal is to achieve the best power to weight ratio possible. Over the next few days we will be stripping our GT-R down and weighing all of the components that come out of it. We will be weighing the doors, fenders, hood, trunk and everything else to see what we can do to lighten up those parts of the car as well. Read more
February 21, 2009
STILLEN is announcing plans to compete in the 2009 Targa Newfoundland Competition Tarmac Rally being held from September 12-19, 2009.  This is a 6-day 1,400 mile paved road rally through the winding roads of Newfoundland.


With Targa Newfoundland fast approaching, STILLEN has begun preparation on the 2009 Nissan GT-R rally car. For the past 7 years Steve Millen has made the annual trip to New Zealand to compete in the Dunlop Targa Rally with a Ford vehicle.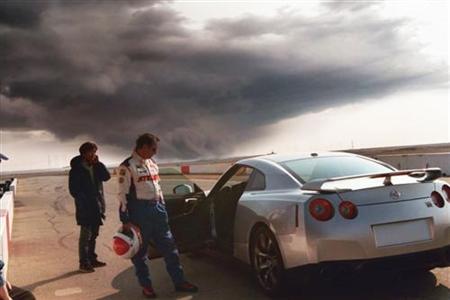 2009 marks the first time in 14 years that Steve Millen and Nissan will head back to the races together. With multiple world championships, race wins, and world records together this will be a tough team to beat. Read more