September 15, 2009
Well today was eventful.  There were eight stages in total, one of which was canceled due to a problem with crowd control (good call by the organizers!).  We were able to get some great video footage of the car coming through two stages as well as photography through Stage 8.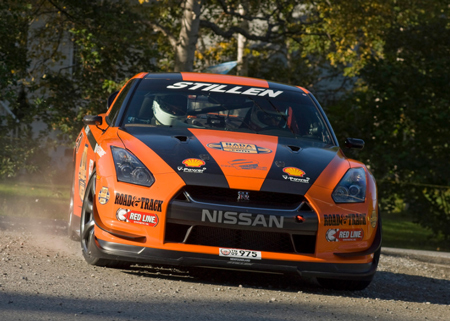 Photo courtesy Warwick Patterson / Formulaphoto.com
Stage 8 is insane!  This stage takes place in the middle of a housing district.  Imagine the largest neighborhood in your area.  Now block of the roads and run a train of rally cars through it.  It was incredible.  Mike and Steve did a great job through here and really hustled hard.  Unfortunately they caught the Subaru early in the stage and weren't able to get by because the roads were so tight. Read more
September 14, 2009
Well, we have mostly good news and some bad news. Good news is we are getting some awesome video footage and I can't wait to bring it home.  Steve has been doing a great job operating our in-car video system so we should be able to get some great footage.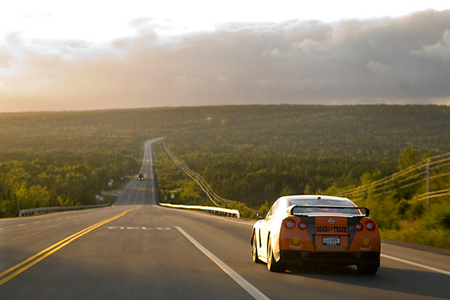 Photo courtesy of Marc Urbano – Road & Track
The guys from Road & Track and I spent the day getting deep into some of the stages and getting video footage as well as photos.  I will send some of the photos tonight but the video footage will have to wait until I get home.  For those of you who know me, I'm not the best when it comes to modern technology.
September 13, 2009
Day 2 of the 2009 Targa Rally featured a two stage prologue, which the GT-R was able to run one of the stages, and things look really good.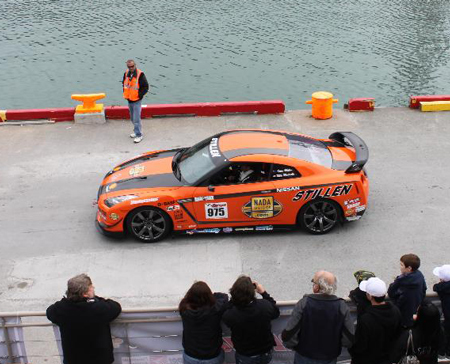 2:05pm NDT (9:35am PST)
Standing in a field in Newfoundland with the STILLEN Sweepstakes winner Seth and his cousin Glenn. A Suburu went off bad in a Prologue Stage. Read more
September 12, 2009
2:14pm NDT (9:44am PST)
First day is going well.  We were hoping to come down yesterday to do some final touches on the car but unfortunately our flights got messed up and we did not get in until six or six thirty.  No worries though!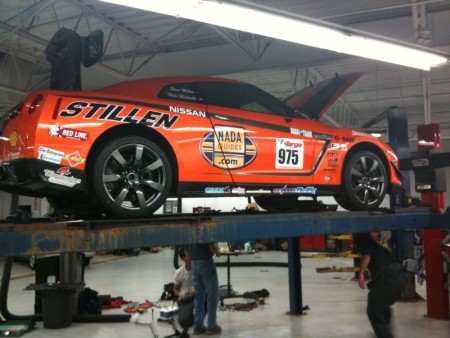 Oneill Motors has been great to us and let us come in early to perform our nut and bolt check.  Special thanks to Brian and Dave for all their help!!!
Next we will be taking the GT-R over to tech.
Tonight I will be sending a full explanation of a top secret part of the car.  Coilovers!!! Read more
August 28, 2009
Well, the STILLEN GT-R has made it across the country, and is currently settled in Maine, awaiting Steve Millen's arrival to drive it the rest of the way into Newfoundland for the Targa Rally.  The FedEx Transporter delivered as promised, and everything arrived safe and sound, and ready for action.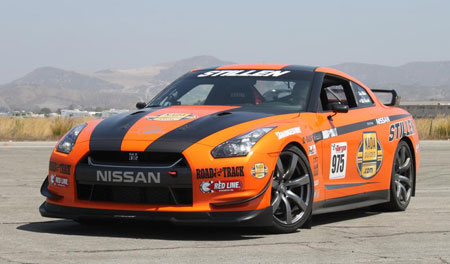 We thought this would be a perfect time to introduce you to the STILLEN GT-R as it exists prepped for the Targa Newfoundland, with the full rally preparation finished.  We also played with some of the testing footage, and as you'll see below, this transformed GT-R is something to see. Read more