July 19, 2013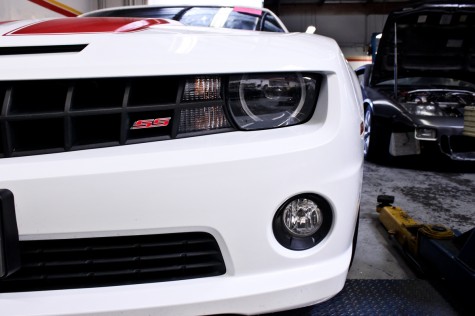 One of the first Whipple Superchargers came through the STILLEN Performance Shop recently. With our newly signed agreement, STILLEN is now the only recognized and warranty certified installer in the Southern California area for all Whipple Superchargers. We were excited to get right to it and install one of these amazing pieces of machinery on a 2011 Chevy Camaro SS Convertible.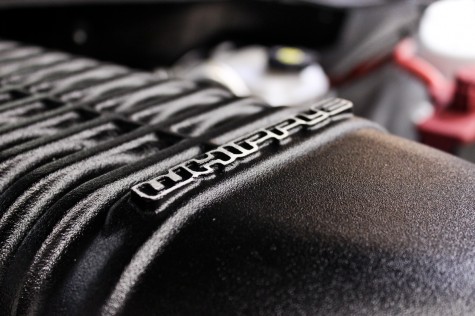 The Camaro SS has been a regular in the shop as of late, but this is one of the first convertibles. Although this was a fairly stock automatic L99 and already on a lower power range compared to it's 6-speed LS3 brother, we were still hoping to see a significant power increase once the Whipple Supercharger was bolted on.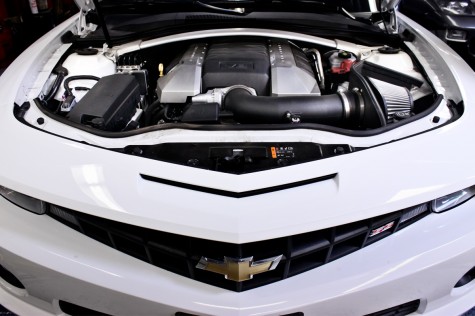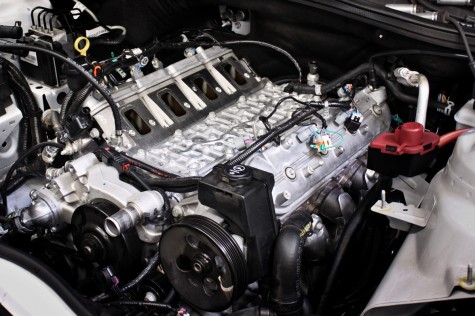 Whipple Supercharger Twin Screw Technology
Whipple Superchargers have been leading the way of GM twin-screw supercharging for over 23 years and have engineered the most powerful intercooled twin-screw supercharger system available today for the Chevrolet Camaro.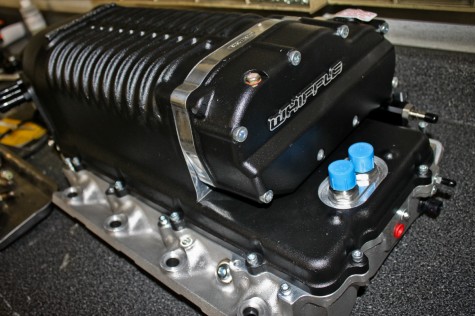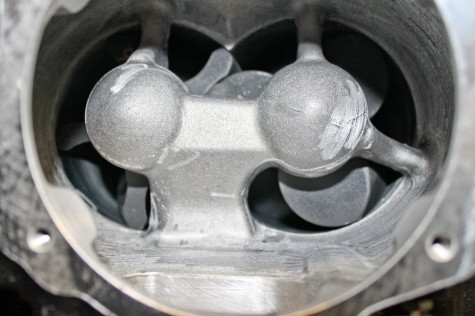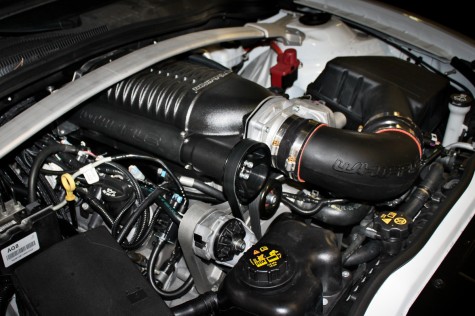 With the latest technology, the all new Whipple supercharger system creates more power than any other positive displacement forced induction system on the market and is 100% complete and designed for stock engines, but also has enough capability to work with heaviest of modified engines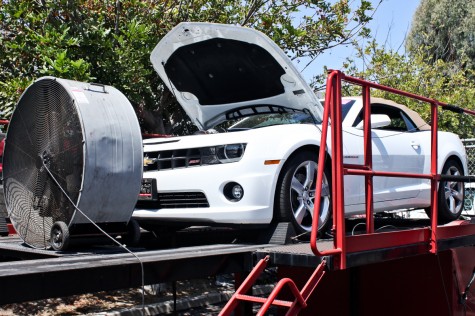 Whipple Supercharger on Dyno
Putting the newly installed Whipple Supercharger on the dyno, we had some of the highest numbers we have ever seen come out of the L99 – 483.75 HP and 448.52 TQ! That's an increase of 146 HP and 112 TQ over the stock motor.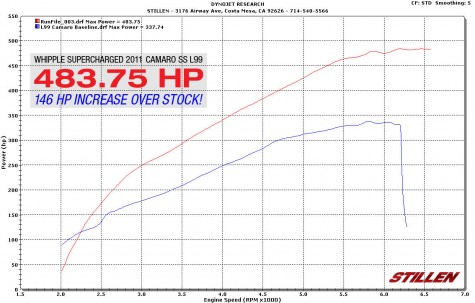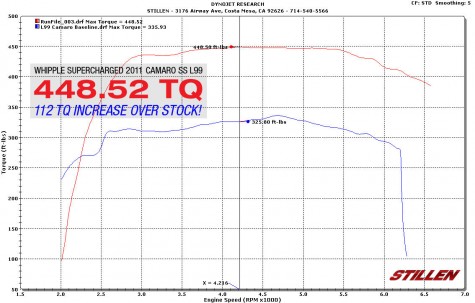 For more info on Whipple Superchargers or to schedule an appointment with the STILLEN Performance Shop for an install, give us a call at (888) 366-0686 or visit http://www.stillen.com
July 17, 2013
When a car is just done right, there's that jolt that seems to travel directly from your eyeballs to your brain when you see it, causing you to mouth the word 'whoa…'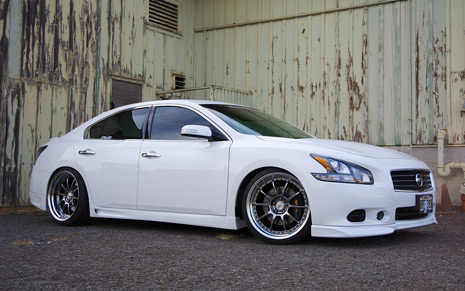 Such is the case with STILLEN customer Alden Arneson and his 2011 Nissan Maxima SV Sport, taking advantage of almost every product STILLEN manufactures for the 7th Generation Maxima and showcasing what a cleanly modified Max can achieve to be.. and he's not done yet!  Alden worked closely with our dealer Revision Audio near his hometown in Hawaii to make his dream a reality.
Alden's Maxima takes everything into account.. Full STILLEN polyurethane body kit, performance products including a cold-air intake and stainless catback exhaust system, suspension system featuring coilovers, sway bar and braces, and what most people seem to forget when building a high performance vehicle, a complete AP Racing big brake upgrade by STILLEN.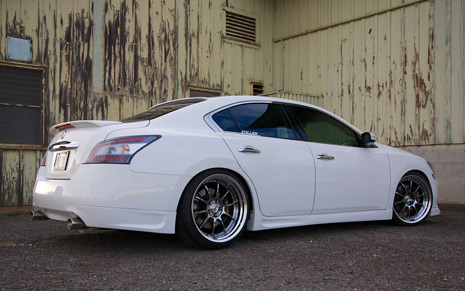 Maxima Modification List
STILLEN Polyurethane Rear Diffuser (On Order)
Megan Racing Coilovers
We asked Alden about his build, why he chose the Maxima, and what he has planned next, and here's his thoughts:
I became interested in the maxima after I had seen the new body style.  I loved how aggressive it looked.  After I took it for a test drive, I was sold.  At first, I told my self that I wasn't going to mod this car.  I previously owned a fully built Mitsubishi Galant.  I was always into building something different.  Needless to say, I got bored.  I decided that I would just drop the car and be done with it.

Well, then came the rims.  The addiction had started again.  I began to look around for parts.  I knew that STILLEN had been making Nissan parts for a long time.  To my amazement, I found a whole bunch of parts for the Maxima.  I knew that I had to have everything that was out there for this car.  Fast forward about a year and the project is still going.  My future plans include a full air bag suspension setup from AirRunner systems.  A full custom audio setup is also in the works currently.

Just want to thank STILLEN for making awesome parts.  I hope there are more in the works.  I also wanna give a shout out to Revision Audio.  They have pretty much built my car from the bottom up.  Special thanks to Samson Mak, Derek Katayama, and Todd Oya for all of your help.
June 26, 2013
We've been doing quite a few superchargers here in the STILLEN Performance Shop lately, but we know that not everyone is in the market for forced induction. There are definitely more ways to squeeze a few horses and great sound out of your engine without the investment of a supercharger. This 2011 Chevy Camaro SS went the way of an exhaust upgraded. JBA Headers up front, through the stocks cats, and a Magnaflow catback exhaust to finish up the rear.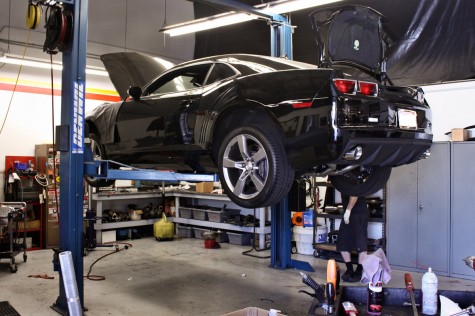 JBA Cat4Ward Shorty Header
The Camaro SS JBA Cat4Ward Shorty Headers are mandrel-bent stainless steel primary tubes with patented JBA Firecone® collector for durability and maximum flow. The JBA Firecone® merge collector helps to maintain the direction and speed of the exhaust flow for a noticeable increase in power and efficiency. They are 50 state CARB legal and are dyno proven power and torque gains.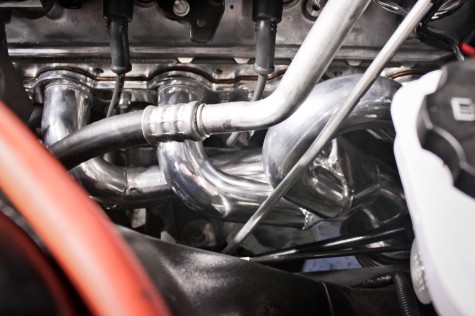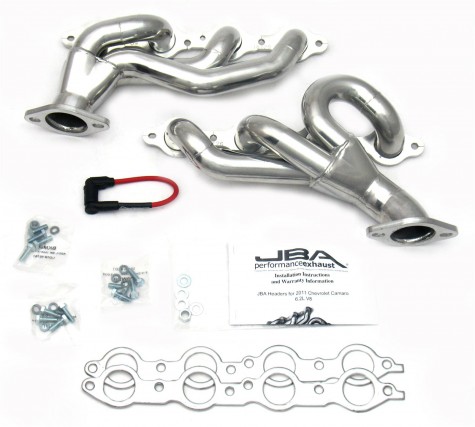 Magnaflow Street Series Catback Exhaust Dual Split Rear
The Chevy Camaro Magnaflow cat-back exhaust system is mandrel-bent stainless steel tubing, straight through stainless steel Magnaflow Performance mufflers and polished stainless steel rear exit tips. These exhaust systems offer a deep gratifying exhaust tone along with increased exhaust flow designed to produce power gains.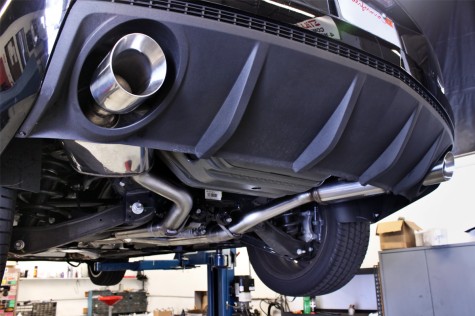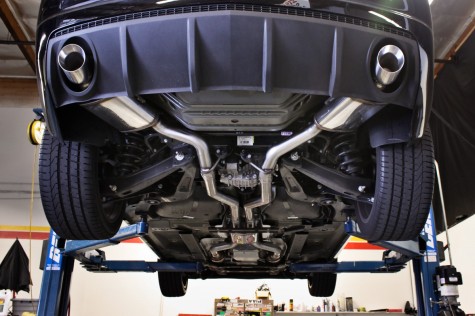 For more information on any of the Chevy Camaro SS products mentioned above or on other performance options for your vehicle, give us a call at (866) 250-5542.
June 25, 2013
A rare sight to see a Chevy SSR on the road and even less likely to see one in the STILLEN Performance Shop. These Super Sport Roadsters were only built from 2003 to 2006. The early models had a 5.3L Vortec V8 producing around 300 HP. The later models got a LS2 motor and pushed closer to 400HP, so it's no surprise that the owner wanted to drop a Magnuson Supercharger on this 2003.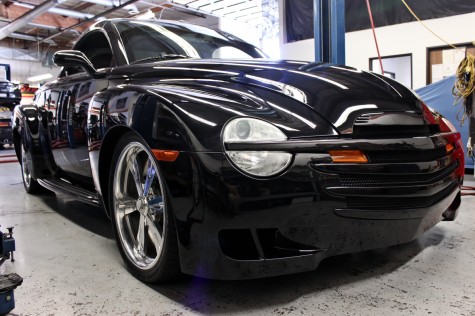 This SSR is definitely one of the cleanest we have seen in the shop, complete with a fresh ghost flame paint job and air bag suspension.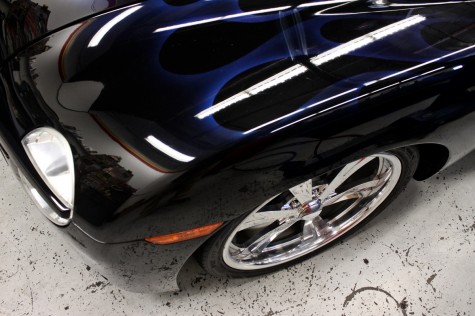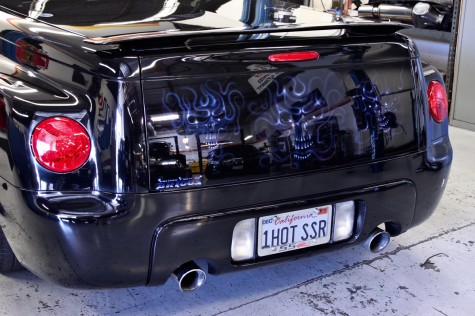 Chevy SSR Stock Engine Bay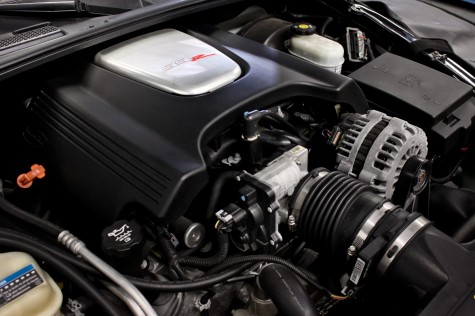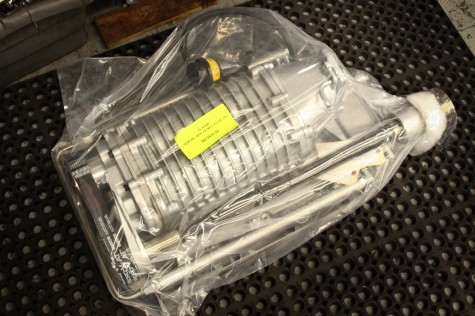 Chevy SSR Magnuson Supercharger Installed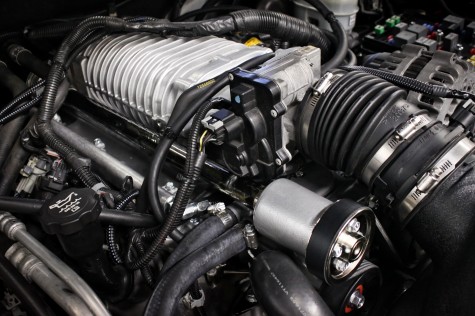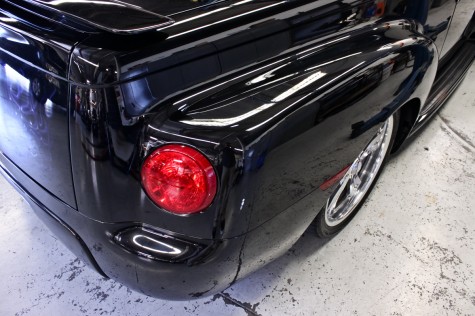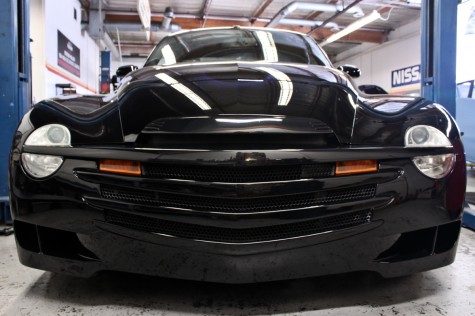 For more information on Magnuson Superchargers or any other performance products for the Chevy SSR, give us a call at (866) 250-5542.
June 19, 2013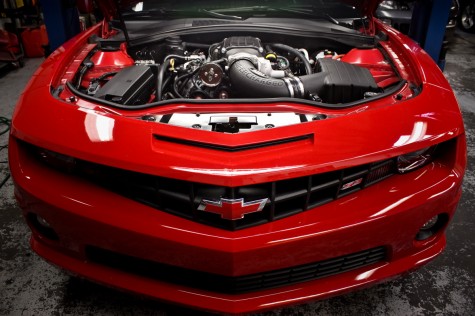 More supercharger goodness here in the STILLEN Performance Shop. This time in the form of a Magnuson Supercharger System dropping into a 2011 Victory Red Chevy Camaro SS. The stock Camaro SS is a 6.2L V8 powerplant that is said to boost 426 horsepower and 420 Foot Pounds of Torque in this 6-speed manual transmission.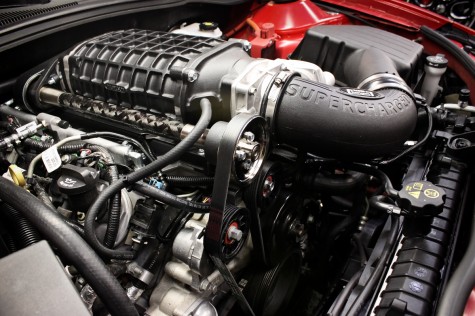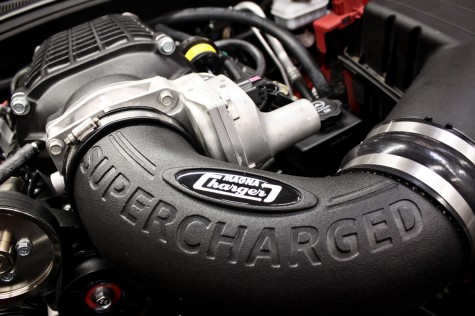 Along with the supercharger, we bolted on a few Pfadt Suspension pieces.
The Chevy Camaro SS Pfadt Rear Arm Package includes Rear Trailing Arms and Rear Tie Rods. These stainless steel arms increase strength while reducing overall weight. This allows the Camaro rear suspension to react quicker while keeping the rear tires in contact with the road for greater traction. The Pfadt Rear Arm Packages includes all required upgraded replacement bushings.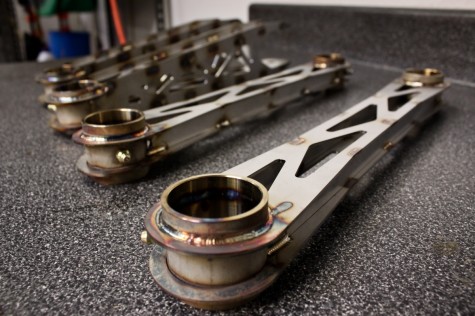 Pfadt Camaro Front and Rear Adjustable Sport Sway Bars
5th Generation Camaros are notorious for under-steer. The Pfadt Sport Sway Bars eliminate that by providing a proper rate of stiffness and balance. This reduces body roll and increases steering response resulting in a better driving experience. Pfadt Sport Sway Bars include greasable graphite-impregnated polyurethane bushings and new mounting brackets for a complete installation.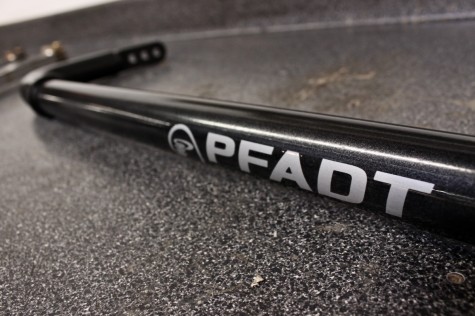 After the Pfadt Front and Rear Sway Bars and Rear Arm Package were installed, it went up on the rack for computer alignment to get it back into spec.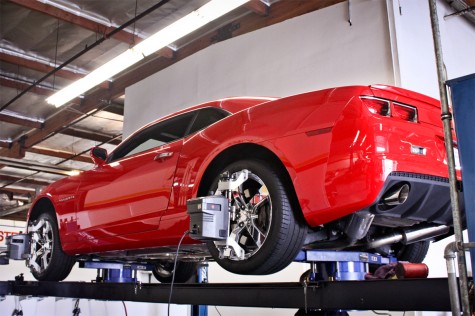 Then it was out to the Dyno to see this Magnuson Supercharger in action.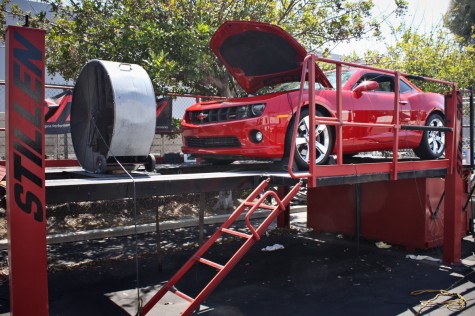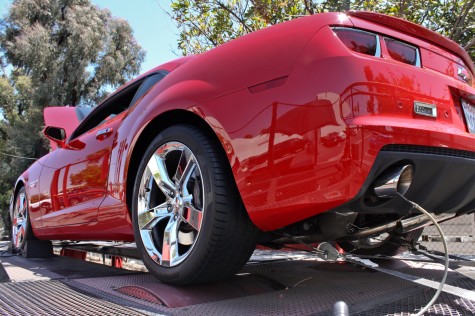 After it was all said and done, the supercharged Chevy put down 521 horsepower and 495 foot pounds of torque!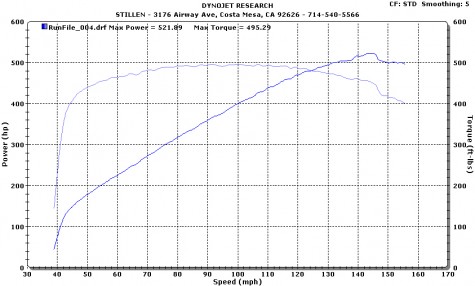 For more info on any of the performance products installed in this Chevy Camaro SS or to schedule an appointment with our ASE Certified Technicians for an install, give us a call at (714) 540-5566 or visit http://www.stillen.com