August 25, 2010
Nick is an avid Nissan enthusiast and he and I have been sharing emails back and forth for about a year now as we helped him take his standard Altima Sedan from stock to one-of-a-kind.  Nick has done a lot of work to this car and his passion shines through in every way!  We are extremely proud to say that a lot of the parts Nick has on his ride are STILLEN original parts or one of the many great vendors we carry.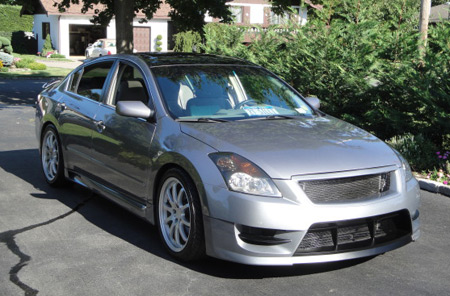 This Altima has been transformed from front to back and top to bottom!  Proving that even the smallest, subtle changes can make big impacts!  Here is the long list of modifications performed to the Altima. Read more
February 15, 2010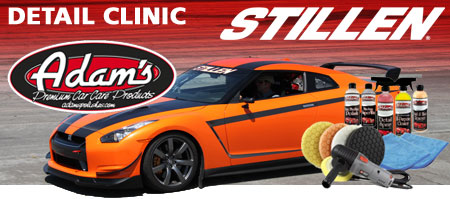 STILLEN had a Detail Clinic with Adam's Polish and it was a beautiful sunny day, perfect for a good car detail.  People where out in full force to see Dylan and Ashley from Adam's demo the full product line they have to offer.  The coffee was flowing and donuts being consumed as Dylan was explaining the importance of proper detailing techniques.
Everything you ever needed to know about detailing was explained, waxing to even the correct towels to use. Participants were even given the opportunity to roll up their sleeves and get down and dirty with the clay bar to help get their rides the ultimate mirror smooth finish.  The day concluded with a Q&A session where customer could ask specific car detailing question and even had Dylan work on there own personal cars!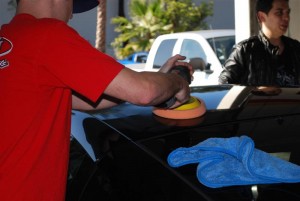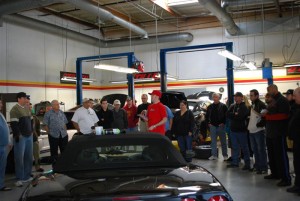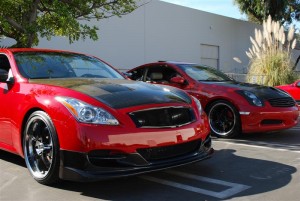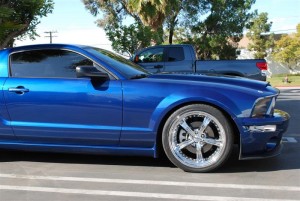 Thanks to everyone who came out that morning it was a huge success and we at STILLEN plan to have events like this In March!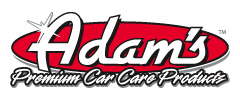 December 28, 2009
After seeing Steve Millen and the STILLEN R35 Nissan GT-R tackle the Targa Newfoundland, STILLEN fan Alan G. from Montreal, Quebec decided he needed to recreate the car in his favorite racing game, Forza 3 for the XBox 360.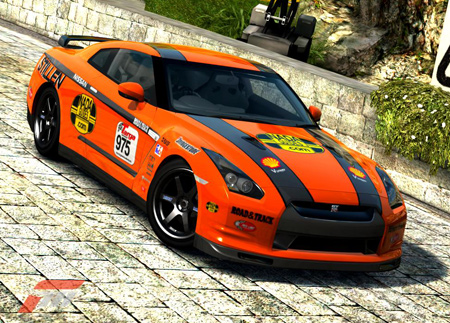 Alan took on the task using Forza's in-game livery editor, and ended up requiring over 3 days and 500 layers to recreate the livery on the rally car.  Read more
November 2, 2009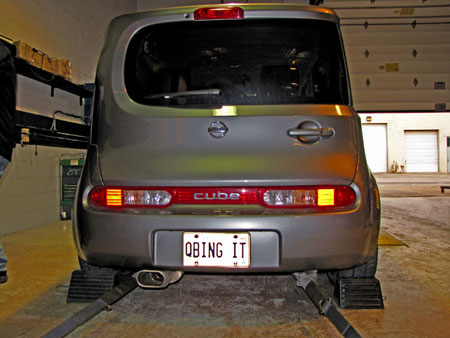 Recently a customer (Chris K. in Canada) put our exhaust and intake on his Cube, and took it to the local dyno to check what type of numbers it put down. Follow the jump to see the surprising results… Read more
August 4, 2009
Meet Seth.  Seth is in Virginia Beach, Virginia.  Seth is about to have a lot of fun.  Seth is the lucky winner of STILLEN's 2009 Targa Newfoundland Sweepstakes.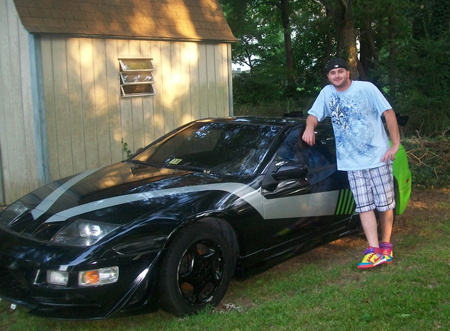 Seth and his cousin Glenn will be traveling with the STILLEN crew up to Newfoundland, Canada to watch the STILLEN R35 GT-R compete in the rally event.  The trip includes airfare, hotel accommodations, rental car, meals and spending cash, along with Read more
July 28, 2009
A few months ago STILLEN received the phone call from a Nissan GT-R owner with a simple inquiry…  "Can you turn my GT-R into a track only race-car?  Something I can drive occasionally on the street but it will be primarily a car for track days."  Well, after a two month build process, numerous track events, and many, many pleased calls from the customer, we are proud to say that we delivered!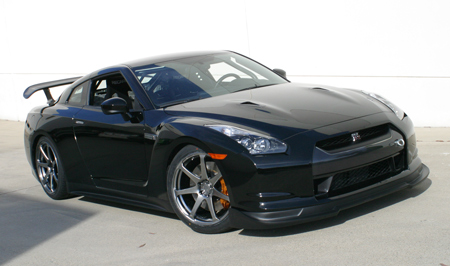 Over a two month time frame STILLEN transformed a showroom stock Nissan GT-R into an all out track god.  Yet to be beaten at any track event attended, this car has already started to rival the lap times of Read more
July 19, 2009
On Saturday we opened up the parking lot and the doors to STILLEN as a place for guys at NICO to come down and throw a BBQ meet.  We were really impressed at the number of attendees, and the quality of the vehicles that showed up!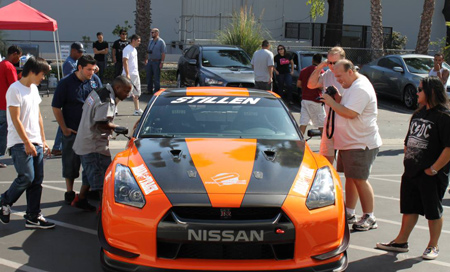 This was also the first time anyone has seen (and heard!) the STILLEN GT-R in a public setting, and the build is getting much closer to being finished in preparation for the upcoming Targa Newfoundland Rally in September. Read more
February 21, 2009
We're enthusiasts here at STILLEN, just like yourself, and whenever possible we like to get our hands dirty, especially when it gives us the opportunity to install some STILLEN products, and get a real-world feel for them, just like you our customer will experience.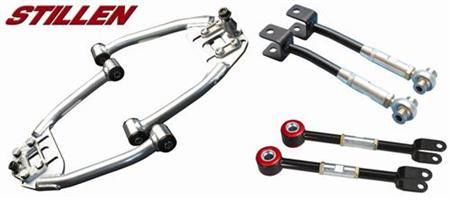 I drive a 2004 G35 Coupe, and after upgrading to 20″ wheels and installing an Eibach Pro-Kit and STILLEN Sway Bars, the resulting issue with camber on the front and rear was evident immediately, and I quickly realized that despite the fresh new rubber smell of the BFGoodrich's I had just installed, these tires would be short-lived if I didn't look for a camber solution ASAP. Read more
February 5, 2009
We recently introduced the STILLEN Roof Wing for the 04-06 Nissan Maxima (Part# 108264), and wanted to showcase it on a customer vehicle, and Maxima.org member Fastmax05 was up for the challenge.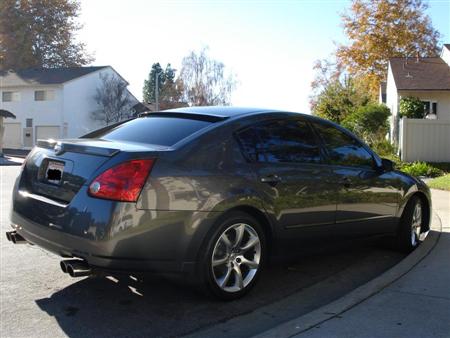 As you can see the Roof Wing adds a unique, finishing touch to the lines of the 6th generation Maxima, and is a very easy install. Read more
August 8, 2008
We ran across a thread from TitanTalk.com from one of our customers fillup who has had the STILLEN 5.6L Titan Intercooled Supercharger System installed for a while now.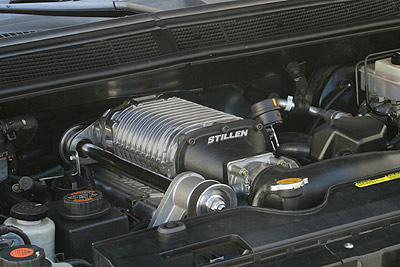 fillup gives his impressions on the kit, and how it has held up over the years:
I have now had my Supercharger for around 3 years and have managed to put 85,000 + miles on it. I have driven in every type of conditions imaginable from Living in Aspen to Working in Yuma and Spending way too much time in LA. My mileage has been 65% highway with rest in heavy urban environments.