December 26, 2013
If you live in the Plano, Texas area, and you're in the market for an Infiniti luxury vehicle, you owe it to yourself to stop by and visit Crest Infiniti. Not only do the guys at Crest Infiniti carry the best cars in the performance luxury vehicle segment, they also understand what it's like to be enthusiastic about those cars. These guys know performance! When the new Infiniti Q50 came out, they immediately saw that what they had was an opportunity to build to the awesome platform that Infiniti had given them, and take it to another level with appropriate, but distinctive modifications.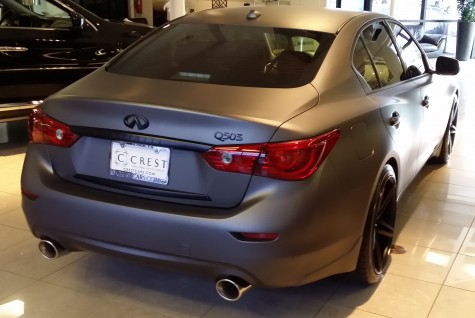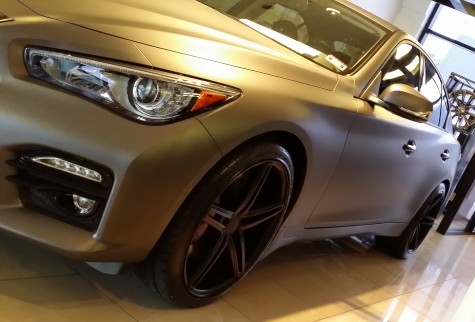 The Infiniti Q50 is already a great looking car. Right out of the gate it's one of if not the most exciting car in its category. From the factory it has incredible styling that is aggressive, yet refined with a strong fascia accentuated by the large grill, menacing headlights and wide stance. Yet somehow, at the same time, the car retains a sense of elegance and class. Not only did Infiniti install their fantastic VQ37 3.7 liter V6 engine producing 328 horsepower between the frame rails, but they took it a step further and actually made hybrids exciting! The hybrid model comes with the tried and true VQ35 3.5 liter V6 and when mated to the state of the art hybrid technology, the car is rated at 360 horsepower! Who thought we'd live in a world where hybrids were exciting!!!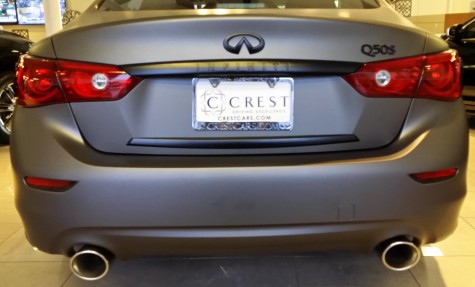 When the team at Crest Infiniti got a hold of this car they knew they had to do something special and do something to take it even further than Infiniti had already managed to. When a car is this new, it can be a challenge to accomplish that, as it takes a while for everyone else to keep up. Fortunately, we were able to support the designers at Crest Infiniti with the STILLEN Infiniti Q50 cat-back exhaust.  Once the exhaust was completed the car received a matte black wrap along with a set of Vossen CV5S wheels to round out the build.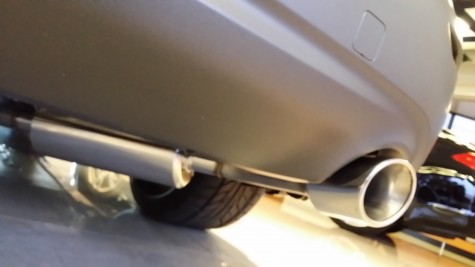 Where to Find the Infiniti Q50 with STILLEN Cat-Back Exhaust
Crest Infiniti has been a trusted STILLEN dealer since 2005 and continues to impress us with each of their project vehicles! If you have any questions about this car, be sure to contact the Crest Infiniti dealership in Plano, Texas for more information. Additionally, if you live in the McKinney, TX area and are looking to customize your car or truck, be sure to contact Whiteside Customs. They did a fabulous job on this Q50! Finally, if you have any questions about the STILLEN performance parts that were used, please be sure to contact us at www.stillen.com or by calling 866-250-5542.
November 13, 2013
Ford Fusion Front Lip Spoiler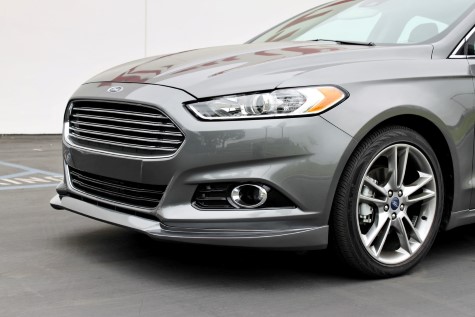 The second-generation Ford Fusion has some aggressive styling from the factory, but for the true enthusiast, STILLEN has developed a Front Lip Spoiler and Roof Wing to take that styling to the next level.
Both the STILLEN Fusion Front Lip Spoiler and Roof Wing are made from durable polyurethane, a flexible material also used in OE applications, and are designed and manufactured here in Costa Mesa, California at the STILLEN compound. STILLEN has been producing body kits in-house for over 20 years, and customers have long enjoyed the benefits of polyurethane over the inferior fiberglass parts others push into the marketplace.
The Ford Fusion Lip Spoiler comes ready to prep and paint, just like any other body part, and comes pre-installed with genuine 3M Automotive Foam Trim Tape and hardware, ready to be paint matched (or anything custom you want to do!) and installed on the car.
Ford Fusion Roof Wing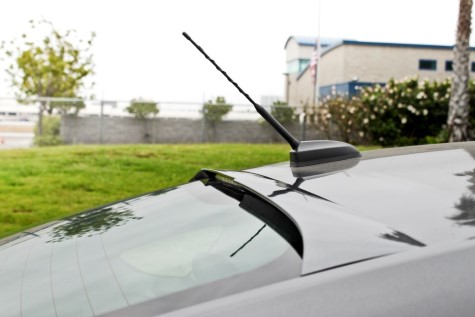 The Ford Fusion Roof Wing is an item STILLEN has been known for and extreme detail was taken with the Ford Fusion to integrate the roof with with the present 3rd brake light. The Fusion  Roof Wing is also made from polyurethane, and like the Lip Spoiler is easily painted to match the vehicle, or do anything custom you can dream up. Installation is a breeze, as 3M Automotive Foam Trim Tape is pre-applied to the part, ready to adhere to the rear window glass for an easy installation.
All STILLEN polyurethane body components feature a limited lifetime warranty against manufacturing defects, and guaranteed against breakage or cracking in normal use for as long as the customer owns the vehicle.
Give the STILLEN team a call today at (866) 250-5542 for your Ford Fusion body kit components, these are shipping now!
2013-2014 Ford Fusion Front Lip Spoiler – Purchase Here
2013-2014 Ford Fusion Roof Wing – Purchase Here
Additional pictures of the STILLEN Ford Fusion Lip Spoiler and Ford Fusion Roof Wing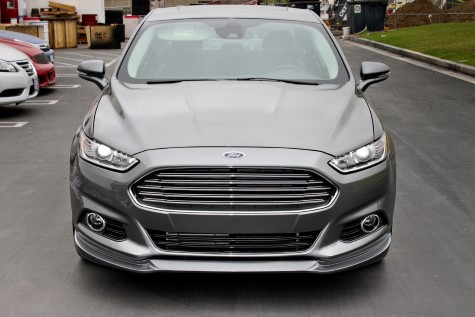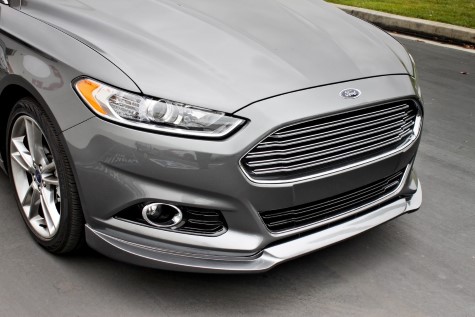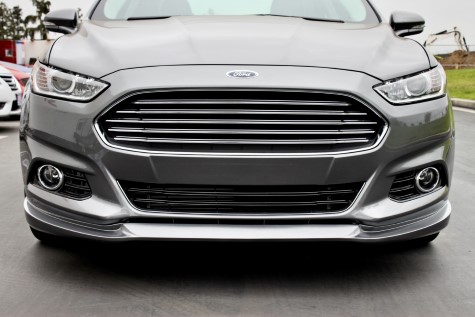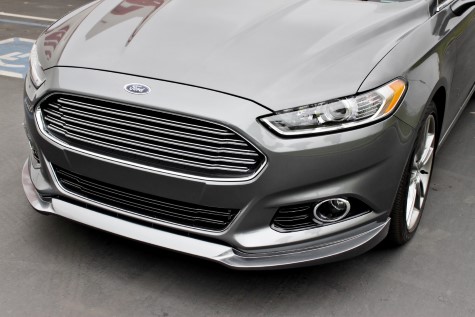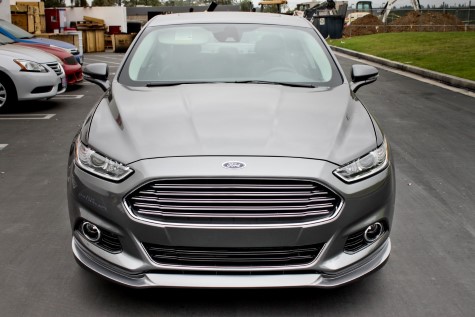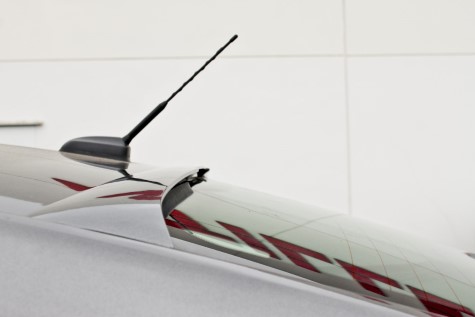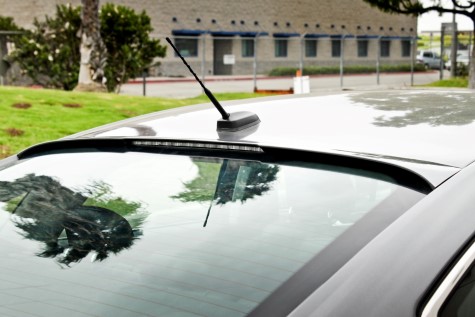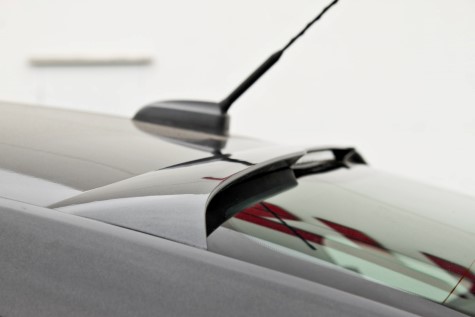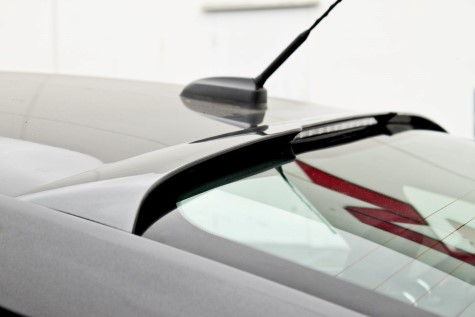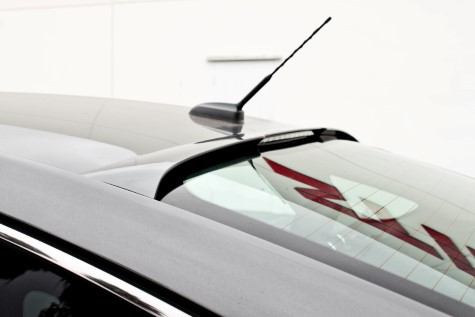 November 5, 2013
It's that time of year again.. thousands are burning up the 30+ miles worth of carpeted aisles at the infamous SEMA Show in Las Vegas!  The STILLEN Team is no exception, with a big booth introducing the world to the new AP Racing Radi-CAL line of calipers used in the STILLEN-engineered Big Brake Kits.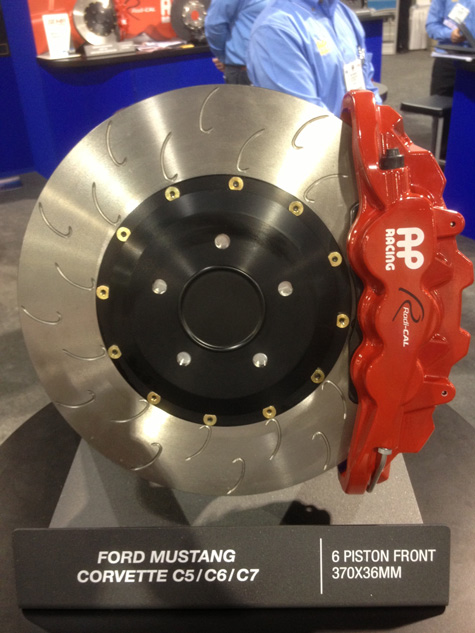 These new Radi-CAL road calipers get there heritage from the racing Radi-CAL high performance calipers launched in motorsports in 2007, which have been dominating the likes of F1, F3, NASCAR and countless others.  This new caliper design features a 2-piece aluminum body with H-structure, and a non-symmetrical design developed to have a large reduction in mass yet improved resistance to braking torque.  Another benefit is increased caliper cooling surface without decreasing structural rigidity.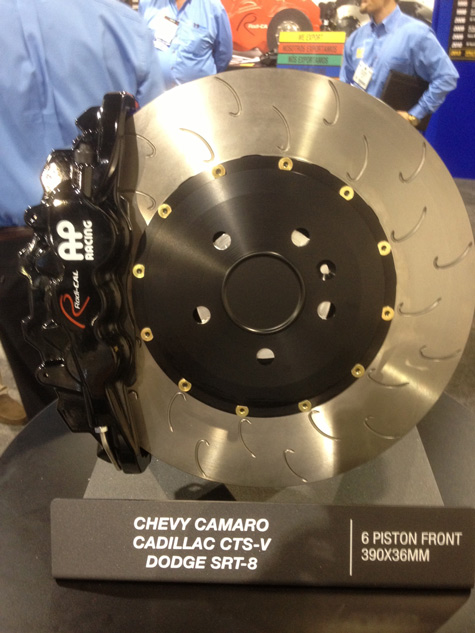 STILLEN has developed applications for many popular setups, which are listed below, and have plans to continue to grow the line.
BMW M3 applications
Chevy Corvette applications
We will be releasing much more information as we return from SEMA, and the response has already been overwhelming at it's introduction!
When nothing but the best will do, serious customers look to AP Racing and STILLEN.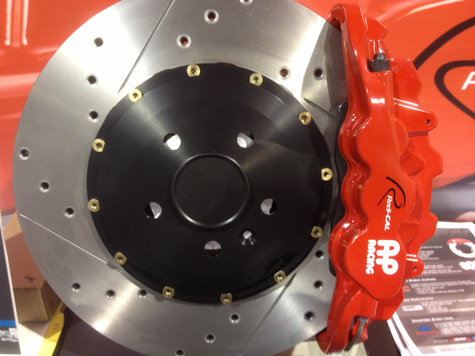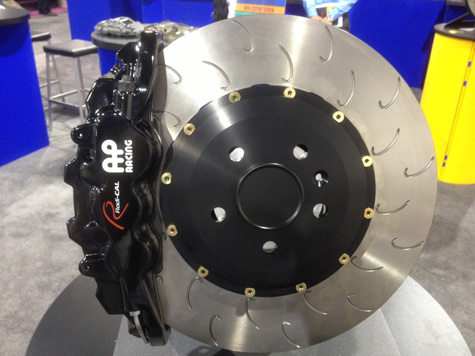 September 26, 2013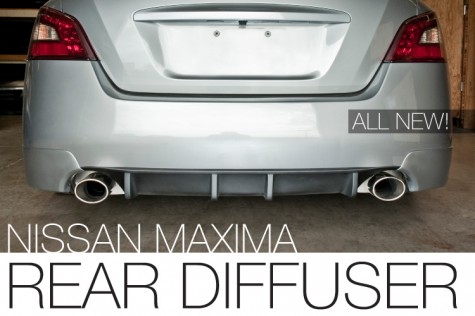 Due to popular demand, we have now manufactured a Maxima Rear Diffuser to complete the existing STILLEN Maxima Body Kit. Constructed from polyurethane, this Maxima Rear Diffuser finishes out the kit perfectly and is a great stand alone piece as well. The rear diffuser is available in raw urethane or painted matte black.
Maxima Rear Diffuser – Polyurethane Construction
Constructed from polyurethane, STILLEN body components are designed and manufactured in-house in our Southern California facility. Unlike fiberglass, polyurethane body components provide an OEM like fitment for a clean seamless look. Polyurethane is a more pliable material and is less likely to chip or crack.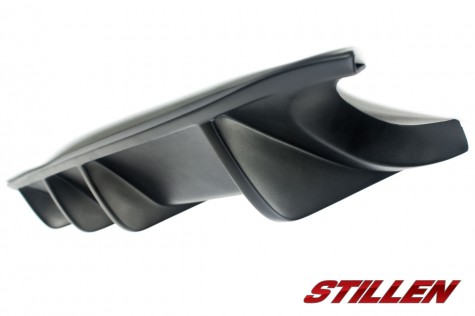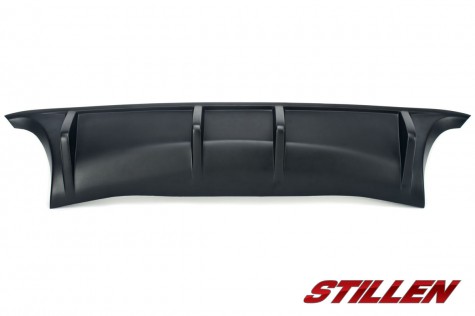 The Maxima Rear Diffuser fits seamlessly with our complete Maxima Body Kit, but also adds an aggressive race look when installed on it's own. Below are photo examples of different variations and other customizations for the Maxima Rear Diffuser.
---
Maxima Rear Diffuser – Installed
STILLEN Maxima Rear Diffuser Matte Black Finish – Installed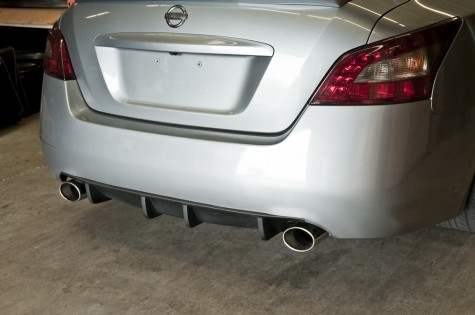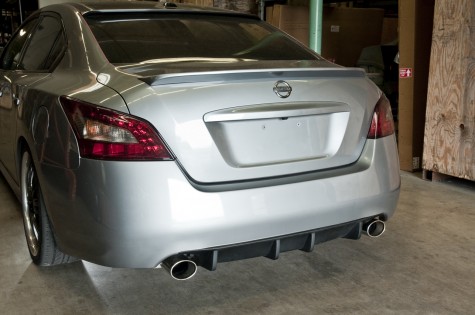 .
STILLEN Maxima Rear Diffuser Matte Black Finish – Installed with Rear Corners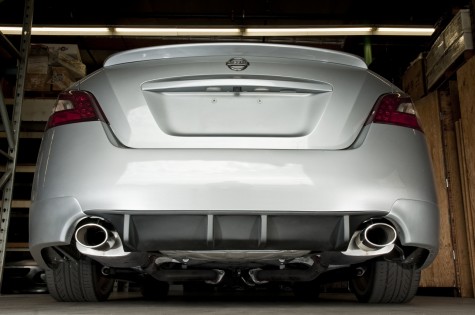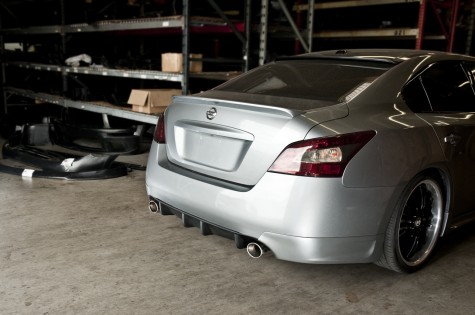 .
---
Custom Maxima Rear Diffusers – Customer Vehicles
A few customers have already taken it upon themselves to customize their Maxima Rear Diffusers. Check out what they have done.
STILLEN Maxima Rear Diffuser Custom Painted White – Installed with Rear Corners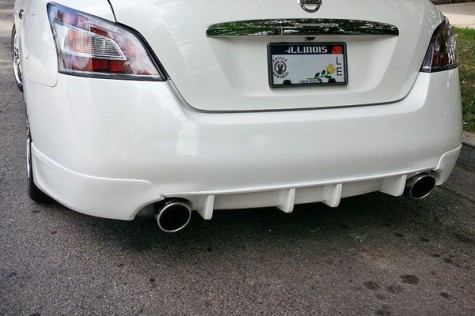 .
STILLEN Maxima Rear Diffuser Custom Painted Gray – Installed with Rear Corners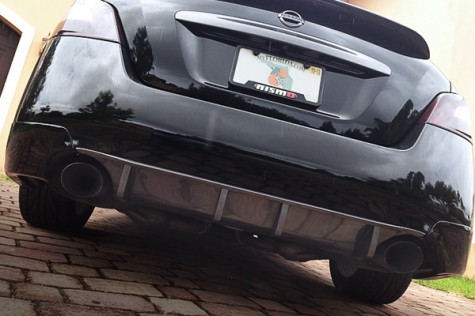 .
STILLEN Maxima Rear Diffuser Custom Painted Gloss Black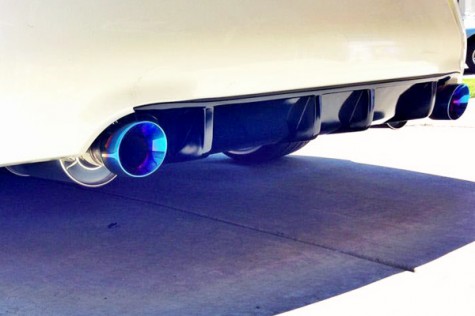 .
STILLEN Maxima Rear Diffuser Custom Carbon Fiber Hydrographics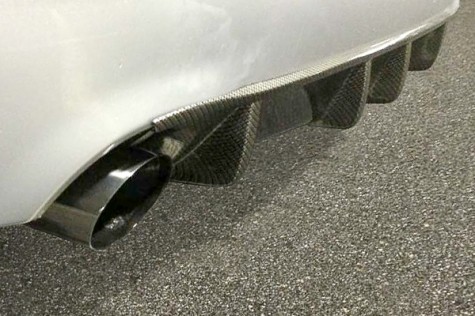 Although the Maxima Rear Diffuser is not a functioning race component, it does add a race inspired look and styling to a rather conservative looking sedan. The Maxima Rear Diffuser is now available now at a special introductory price of $299 raw urethane (Part #: KB127418) and $349 painted matte black (Part #: KB127418MB).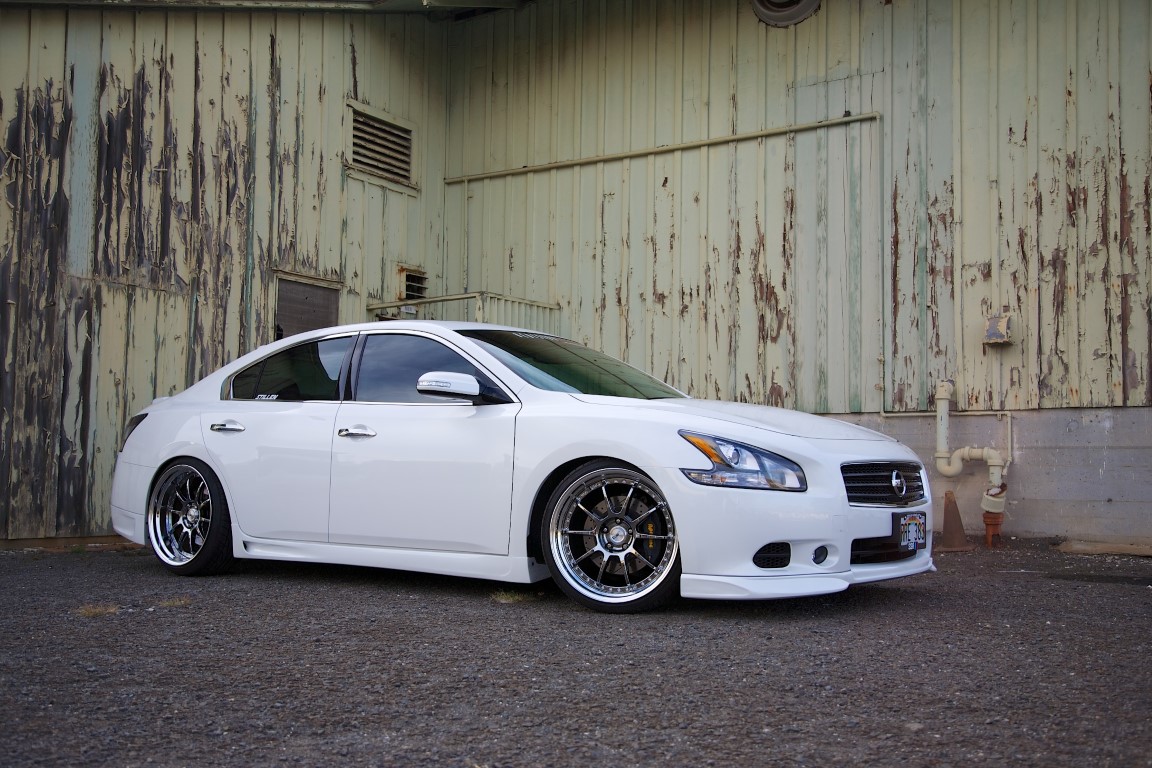 Click here for more information on the STILLEN complete body kit for the Nissan Maxima.
September 24, 2013
There's a new way to turn the best-selling truck in the country into an off-road beast of the night, LED light grilles. Industry front runner and American produced developer T-Rex has just released their Torch Series LED light grilles for the F-150 series vehicles from '09-'13.
The LED light grilles comes fully ready to install as a replacement or just for more adventure, with 2 three inch LED cubes and a twelve inch LED light bar in between them!!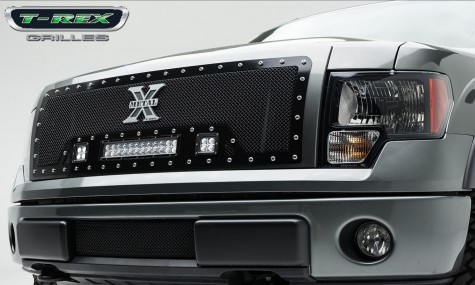 You just have put the LED light grilles on and plug the lights in, without the hassle of developing or ordering a complex mounting system so you can trudge through the forest or desert. These LED light grilles are plug-and-play in comparison, and still carry the Iconic "X Metal" T-Rex design as well as being sure to output all the light you'll need to make it through wherever the fun may beckon.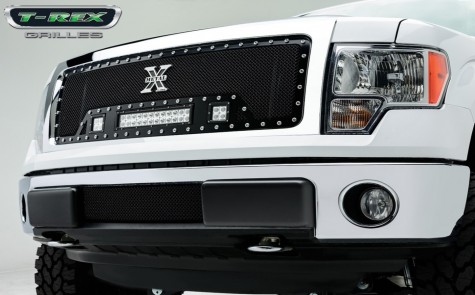 **All Torch LED light grilles with lights can be quickly and easily installed with the Optional T-Rex wiring harness 639HAR1, sold separately for $69.95, so just give us a call @ (866) 250-5542 or mention it in the comments section during checkout and we can add the harness to your order. **
Check out more T-Rex products and everything we carry @ STILLEN.
To speak with and expert and place an order or schedule installation or maintenance give us a call at (866) 250-5542, or visit the Performance Shop Site today.