March 22, 2013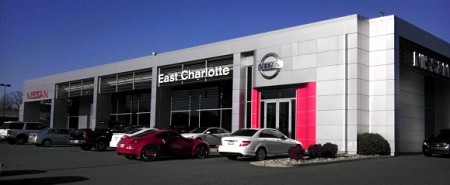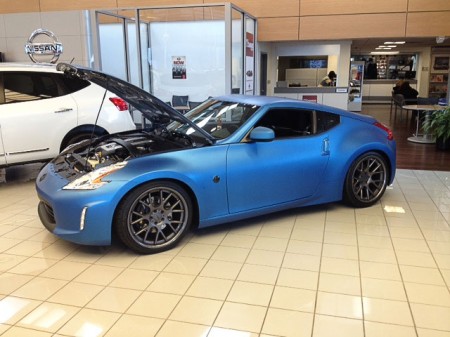 The good folks at East Charlotte Nissan in North Carolina recently built their first full customized 370Z and came to STILLEN to get the proper parts for the build. They started out with a new 370Z and wrapped it in matte blue vinyl, blacked out the emblems and tinted the windows.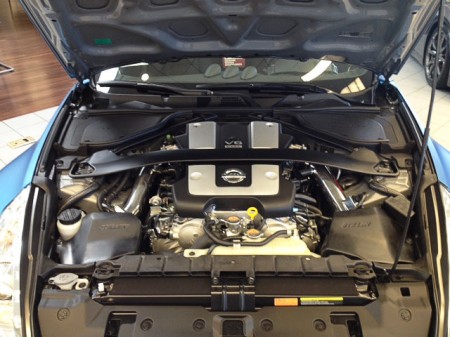 To add a little more horsepower into the already capable VQ37 motor, a full cat-back exhaust system went in along with the STILLEN Generation 2 Long Tube Dual Intake Kit.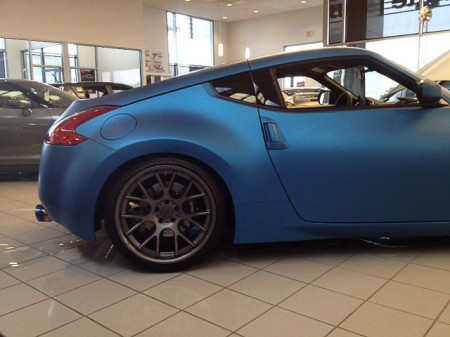 To harness the 370Zs newly acquired power, an AP Racing Big Brake Kit went in behind some 20″ Vossen VVSCV2 wheels fitted with Nexum tires. Eibach Lowering Springs were then installed to fill in the wheels wells and increase handling performance.
An ECU tune is also planned for the 370Z in the near future, but until then it currently sits on the showroom floor of East Charlotte Nissan and is available for purchase.
If you are interested in this blue beauty or looking for a local place in North Carolina to get STILLEN products for your Nissan, give the trained professionals at East Charlotte Nissan a call or visit their website at http://www.eastcharlottenissan.com
East Charlotte Nissan is located at 6901 Independence Blvd. Charlotte, NC 28227.
Sales: 866-814-1195
Service: 866-342-5655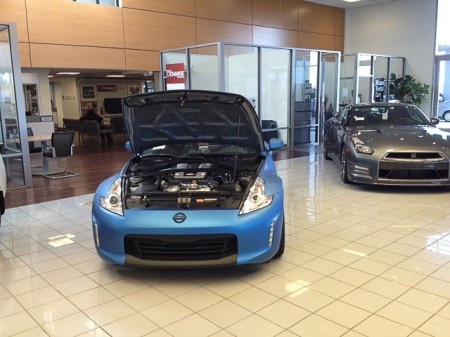 January 18, 2013

STILLEN is pleased to announce new available products and accessories for the 2013 Infiniti G37 Sedan.
---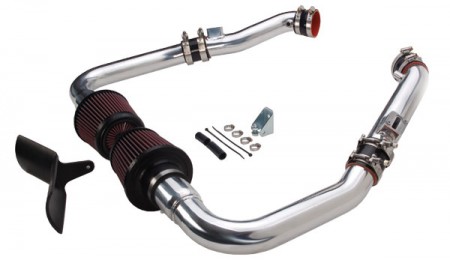 2013 Infiniti G37 Sedan Cold Air Intakes
The most popular upgrade! Solid dyno-proven horsepower increase, improved throttle response and under full throttle an amazing engine note sure to put a smile on your face. STILLEN's Gen 3 Cold Air Intakes for the 2013 Infiniti G37 Sedan use long mandrel bent polished aluminum intake tubes fitted with genuine K&N Filters that carry a 1,000,000 mile warranty. A Gen 2 version is also available and features aluminum piping mating to polyurethane filter covers to providing cool air from outside the engine bay. The Cold Air Intakes are also CARB Approved and 50-state legal. Gen 3 Intake shown above.
---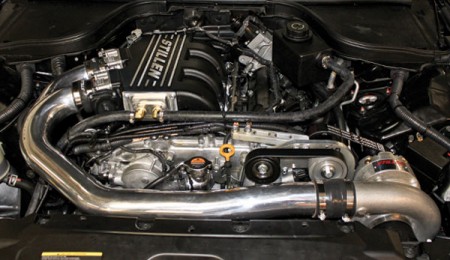 2013 Infiniti G37 Sedan Superchargers
Increase your G37 Sedan from 328 horsepower to over 500 horsepower with STILLEN's 2013 Infiniti G37 Sedan Supercharger. These are turn-key tuned kits that are a bolt-on installation. The STILLEN superchargers incorporate the Vortech V3 self-lubricating supercharger system and install cleanly under the stock G37 Sedan hood, without any modifications required. The 2013 G37 Sedan supercharger is 50 state street legal with an optional 3 year/36 mile warranty.
---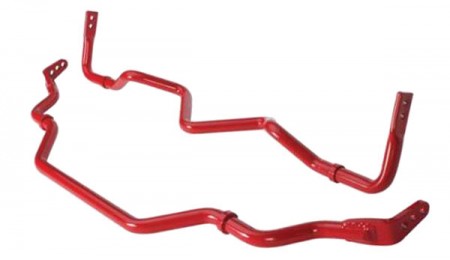 2013 Infiniti G37 Sedan Sway Bars
Heavy cars create body roll when cornering, combat that by upgrading to STILLEN's 2013 Infiniti G37 Sway Bars, and take corners with stability and confidence! STILLEN Sway Bars are constructed from high strength aircraft-grade steel with a high quality powdercoated finish to prevent corrosion. The 2013 G37 Sedan Sway Bars include a 5-Way Adjustable Front Bar (21-48% Stiffer) and 3-Way Adjustable Rear Bar (37-70% Stiffer) to fit any style of driving, whether on the track or cruising around town.
---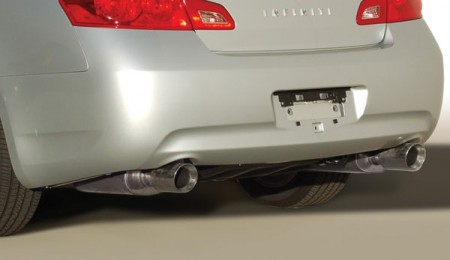 2013 Infiniti G37 Sedan Cat-back Exhaust
Unleash the true sound of the Infiniti 3.7L engine with STILLEN's 2013 Infiniti G37 Sedan Cat-Back Exhausts. Constructed from 304 Stainless Steel with polished 304SS dual wall exhaust tips, the 2013 G37 Sedan Cat-Back Exhaust Systems show a dyno proven 19 horsepower increase with a pleasing sound while driving around town, but have an aggressive note under full throttle. All STILLEN 2013 G37 Sedan Exhausts come with a limited lifetime warranty.
---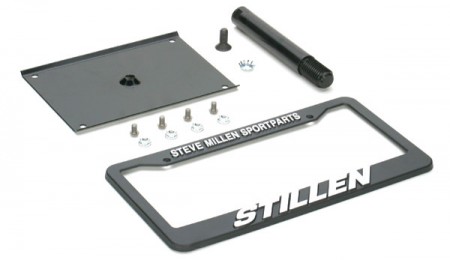 2013 Infiniti G37 Sedan License Plate Relocator Bracket
The STILLEN 2013 Infiniti G37 Sedan License Plate Relocator Bracket utilizes the factory tow hook to relocate the front license plate without having to drill into the front fascia. The License Plate Bracket includes all hardware and instructions for the 2013 G37 Sedan for a quick and easy install. Save yourself the hassle from potential tickets without ruining your front bumper by drilling in a plate bracket.
---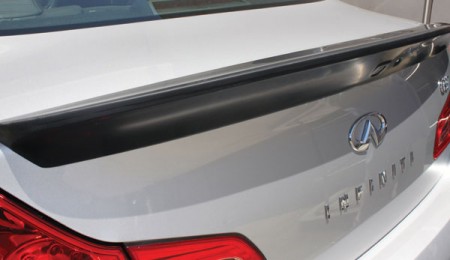 2013 Infiniti G37 Sedan Trunk Wing
The STILLEN 2013 Infiniti G37 Sedan Trunk Wing is designed, tested and built in-house at our facilities in Costa Mesa, California. The Trunk Wing is crafted to keep the functionality of the 2013 G37 Sedan's rear backup camera while keeping an OEM-like fitment without any drilling to the car to install. All STILLEN body components are constructed from high quality polyurethane, ready for prep and paint (as shown above) and have a limited lifetime warranty against cracking or breaking under normal use.
---
Also Available for the 2013 Infiniti G37 Sedan:
2013 Infiniti G37 Sedan Oil Coolers
2013 Infiniti G37 Sedan AP Racing Big Brake Kits
2013 Infiniti G37 Sedan Lowering Kits
2013 Infiniti G37 Sedan Coil Overs, and more.
STILLEN also carries a full line of auto parts for the entire Infiniti family of cars. Call for more information.
For more information on available auto parts and accessories for the 2013 Infiniti G37 Sedan, call (866) 250-5542 or visit www.STILLEN.com
April 9, 2012
Before we dive directly into the crazy action that went down this Saturday in Long Beach, I'd like to first thanks John P and everyone over at Formula D for accomodating us with press passes for the event. We had a wonderful time and we are already stoked for the next one.  Secondly, I'd like to say it's amazing to see how much the sport has grown over the past six years. Cars are getting faster and faster (even with the new tire size rules) and drivers keep pushing the limits of their vehicles I can't wait to see how much farther Formula Drift will go before the end of this season.
Our day at the Streets of Long Beach started rather early which gave us a good amount of time to get some test shots in and walk around the event before the mayhem ensued.
Our first destination was the car show area presented by FATLACE / SLAMMED SOCIETY because we wanted to check out as many cars as we could before too many people got in the way.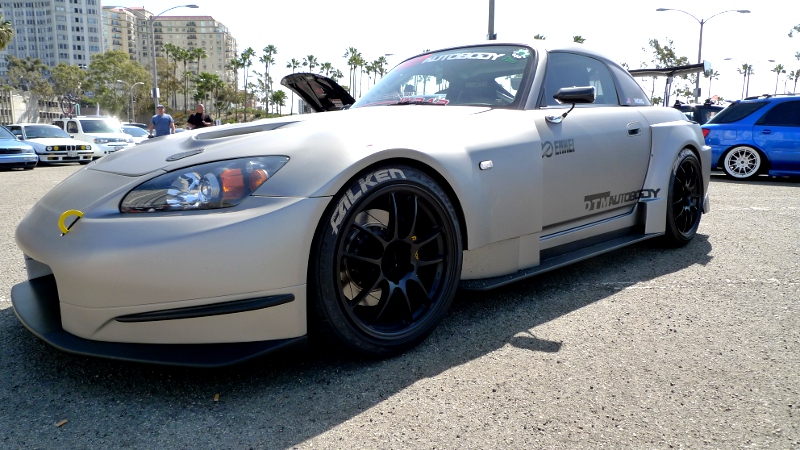 As soon as we crossed the bridge to the car show area, we noticed a beautiful widebody s2000 that happened to be running some serious AP RACING brakes.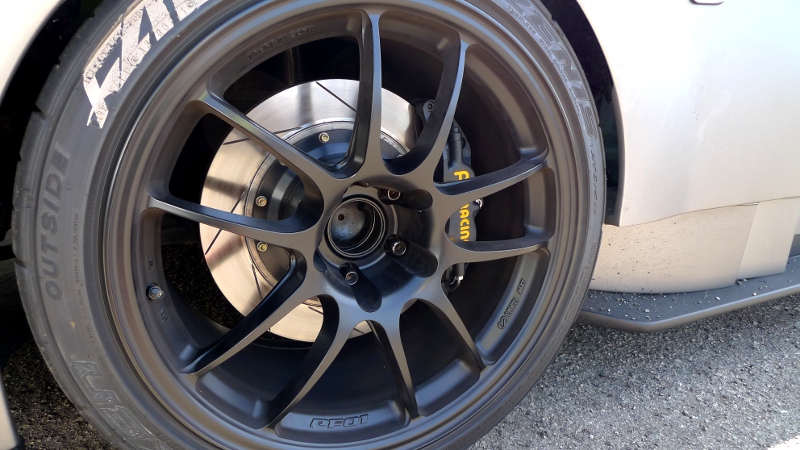 It's very hard to beat that set up in terms of looks and performance. I especially love the road debris still stuck on the sideskirts from the drive in.
After we were done drooling over the widebody glory we noticed a very clean 350z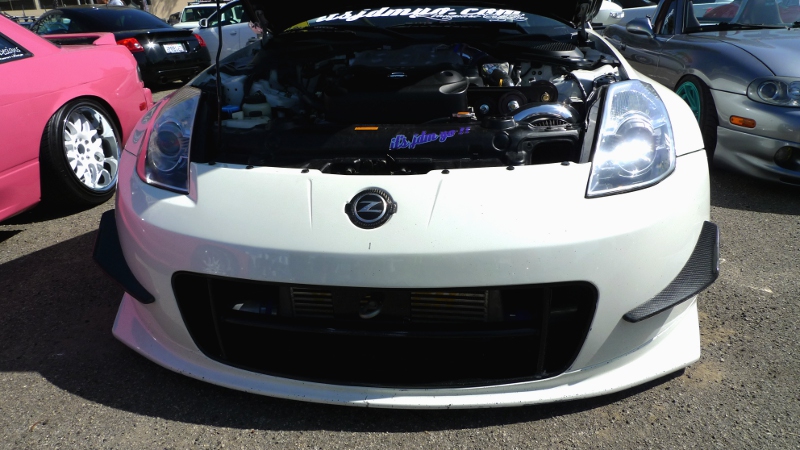 The "It'sJDMYO 350z was running an equally as clean Supercharger set up that was tucked in the engine bay very well.
Right in front of the Supercharged Z was a fine example of what happens when you combine the best of two world's when it comes to car design.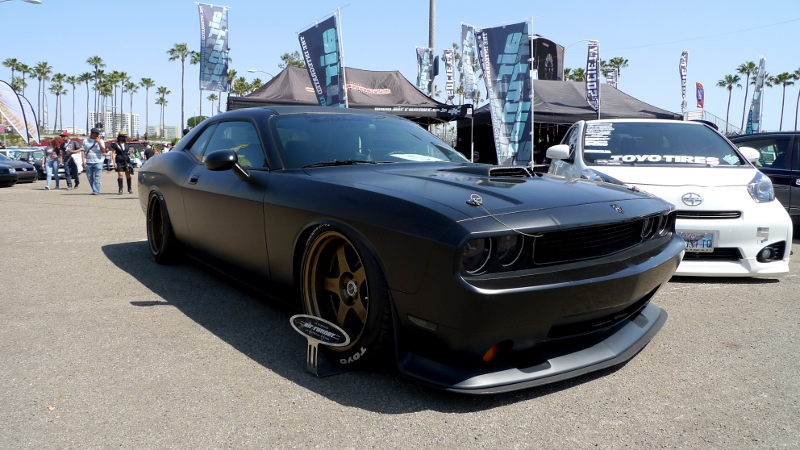 American muscle plus Japanese flavor make for a very clean and mean set up courtesy of JonSibal and Dodge.
After we walked our way through the car show, we noticed something you don't see at too many car shows and we were extremely stoked to see it.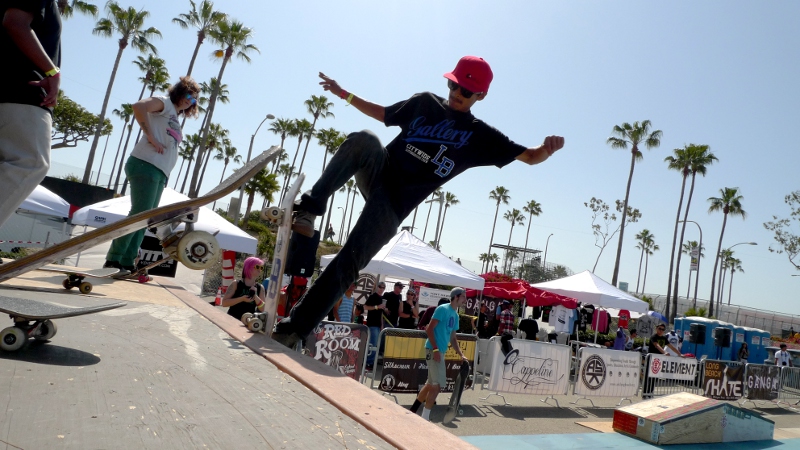 A sectioned off skate area that had everything from mini ramps to ledges to fun boxes made for some unexpected action. I almost ran to the car to grab my Psycho Stick and join in on the action until I saw this guy bust a Tail Blunt to varial and kill all my confidence.

There were some AMAZING cars on display that day and there were some cars that made us wonder if the owner just entered the car show for a good parking spot.  After we were done geeking out over show cars we directed our attention and lenses to some practice sessions.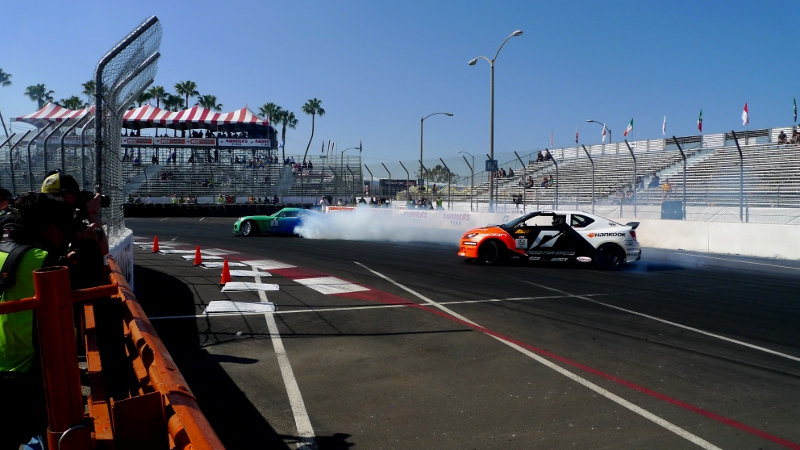 As you could see the guys were wasting no time getting used to the track before qualifying sessions started and the crowds showed up. Darren Macnamara and Frederick Asbo were going hard all day long.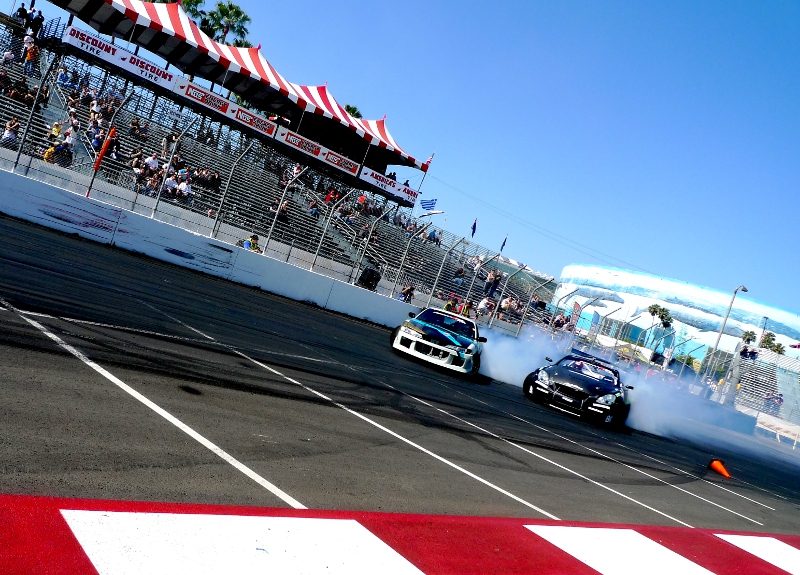 Everyone's favorite new kid on the Block Daigo Saito was getting used to the car, the track, and judging his gaps all at the same time in a few of his first outings in his new car.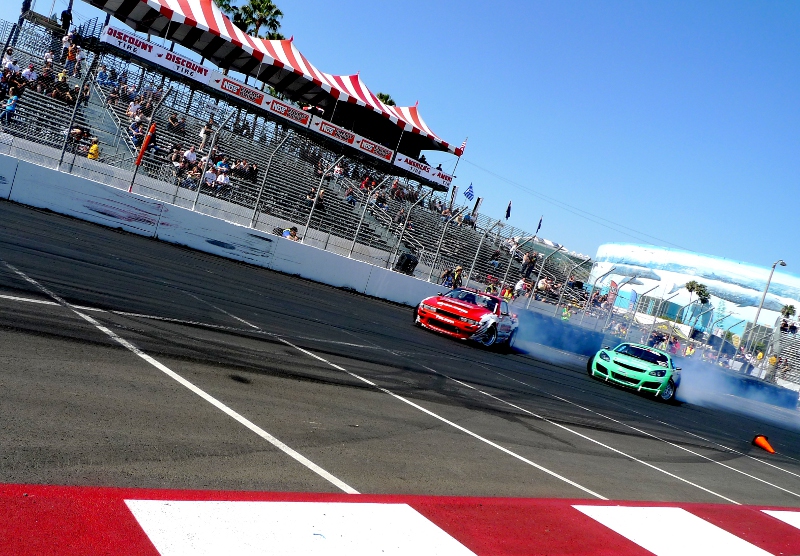 Saito wasn't the only Japanese Driver laying down some heat early in the day. Daijiro Yoshihara was getting himself warmed up for qualifications as well.
After we were done watching the crazy practice sessions, we took it as a good opportunity to walk the rest of the midway and grab some lunch.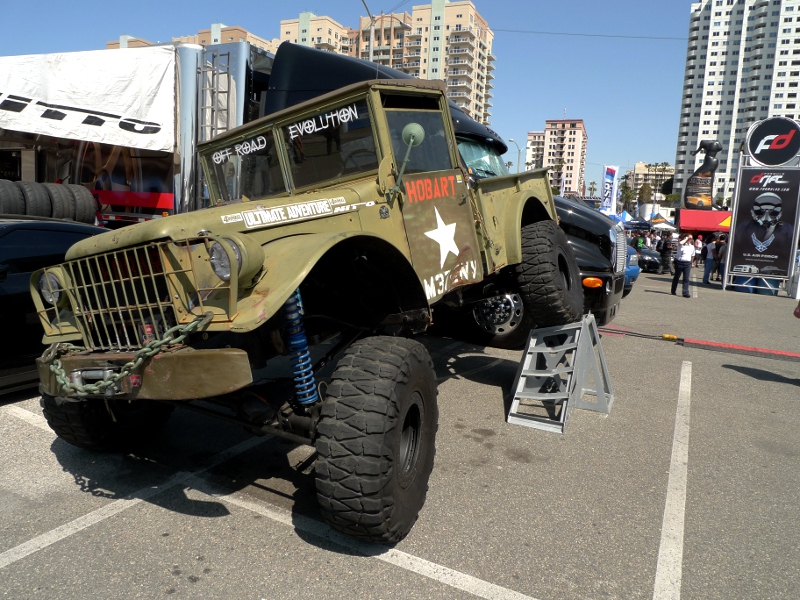 Ever get sick of driving in traffic on your way to work? Why not just drive OVER it?
After we were done stuffing our faces and getting some refuge from the sun, it was time to announce the top 16 drivers.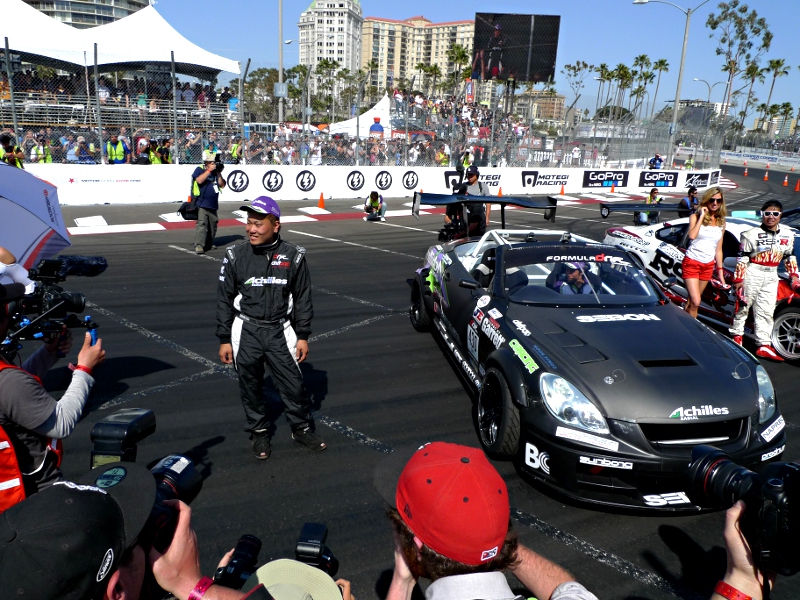 Everyone's favorite new kid in town Daigo Saito was getting a lot of attention before it was time for him to strut his stuff.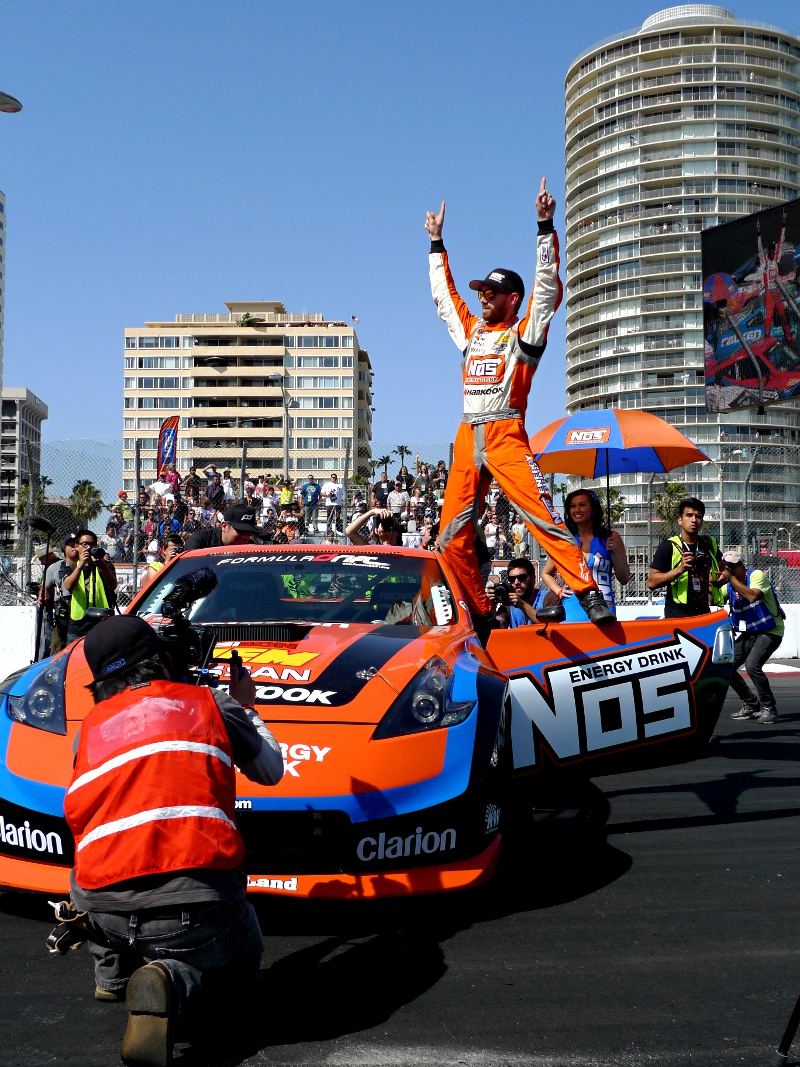 Chris Forsberg was quite literally taking his driving to a whole new level for the top 16 round.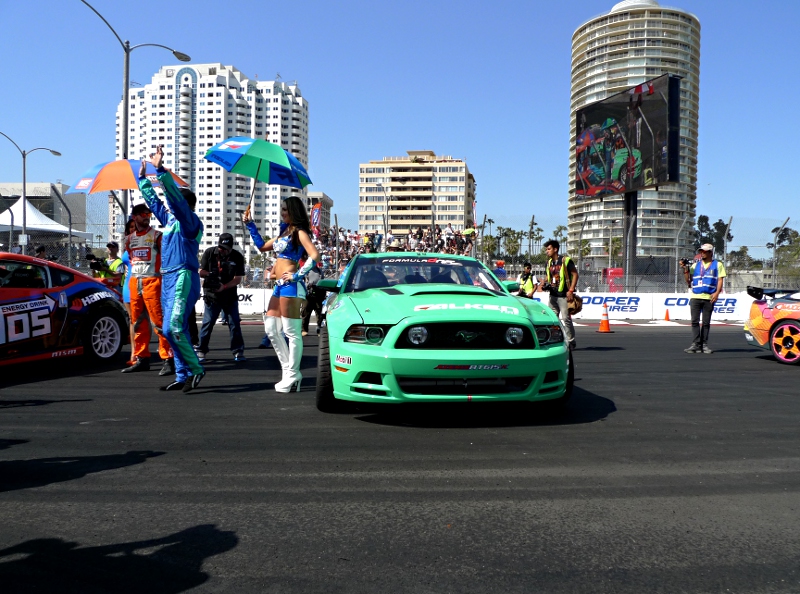 SPOILER ALERT!!: Justin Pawlak was looking to repeat his success in 2011….. He ended up achieving that goal and taking home the W.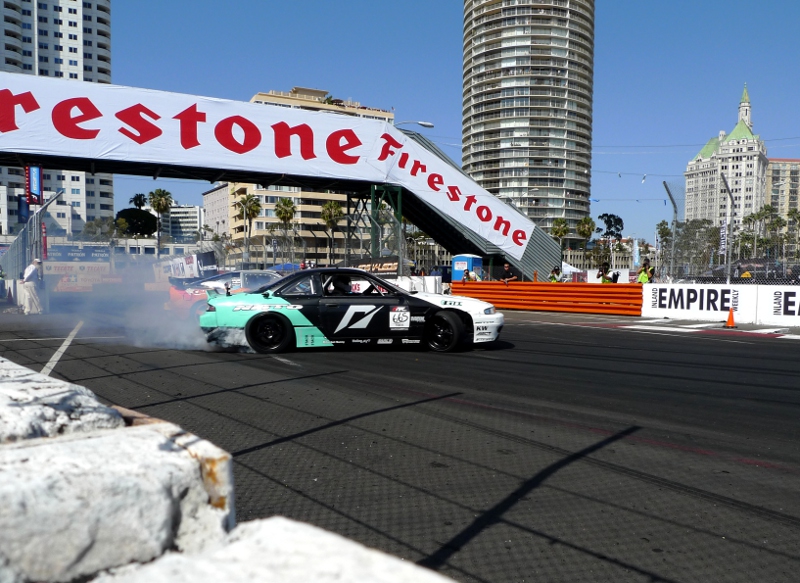 Matt Powers was also looking to repeat last year's results. He gave it his all against number one qualifier Ryan Tuerck and he ended up securing himself 4th place for the weekend.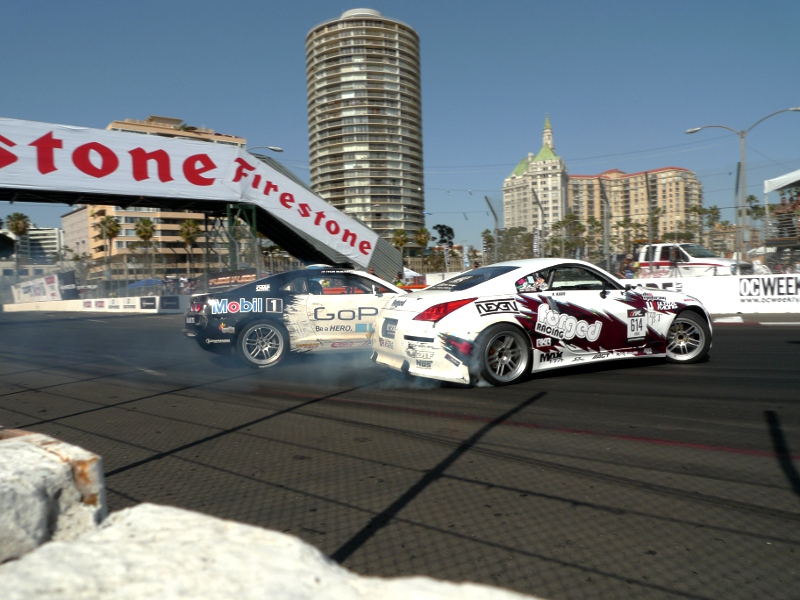 Tyler McQuarrie can just about drive the pants off anything and judging by the insanely small gap between him and Ryan Kado I'd say he was wearing his not afraid pants that day.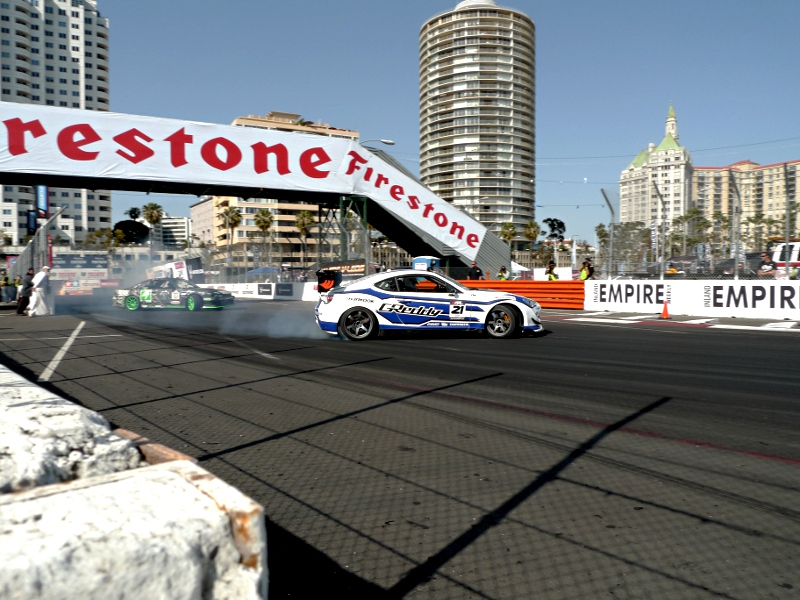 Ken Gushi was showing off what the new GREDDY built FT86 could do, and it was looking great all weekend.
After all that was said and done with, the 2012 Long Beach Formula Drift podium ended up shaping up like this.
1ST JUSTIN PAWLAK
2ND DAIJIRO YOSHIHARA
3RD DAIGO SAITO
We are extremely excited to see how the rest of the season shapes up and we can't wait to see our products in action for the rest of the year.
April 2, 2012
For the past couple weeks or so, we have been giving you random snapshots of our top-notch Performance Center in action. Although, most people aren't aware that STILLEN has a full service garage, the people who do know keep coming back because they know this is one place where you can get the right work done at the right price. I could spend an entire week covering a new daily project the Performance Center is working on and I still wouldn't be able to scratch the service all the services these guys do. From Dyno tuning, to Corner Balancing, to Fab Work, to Routine Oil Changes, we literally can do it all. If you don't believe me, here are a couple photos that are prime examples of the range of work we can do.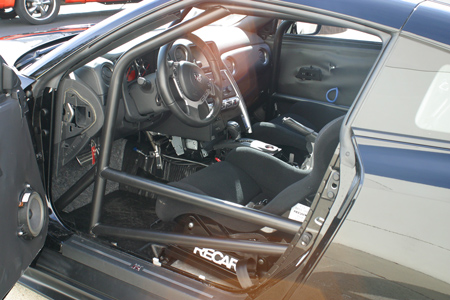 Sometimes a modded Nissan GTR just isn't enough for some people, crazy I know, but we salute those who want to take their GTR to the next level. This customer wanted to turn his daily beast into a track ready monster. We helped by upgrading just about every area of the car, including this
custom built STILLEN
roll cage.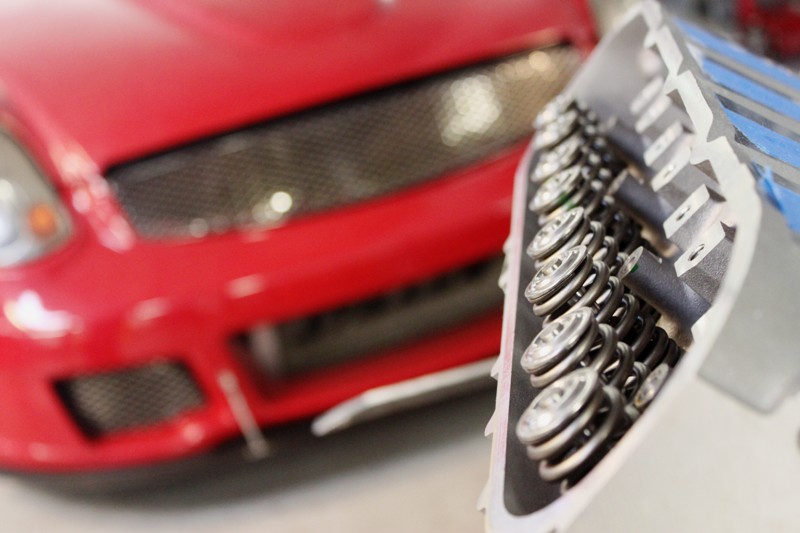 LS1 swaps are becoming more and more popular these days and people are putting them in just about anything. While I can't divulge which application this LS1 went into, I can say that we added a "mild" cam and used an aluminum block to save the customer 80lbs off the front end and to give him roughly 500 crank horsepower.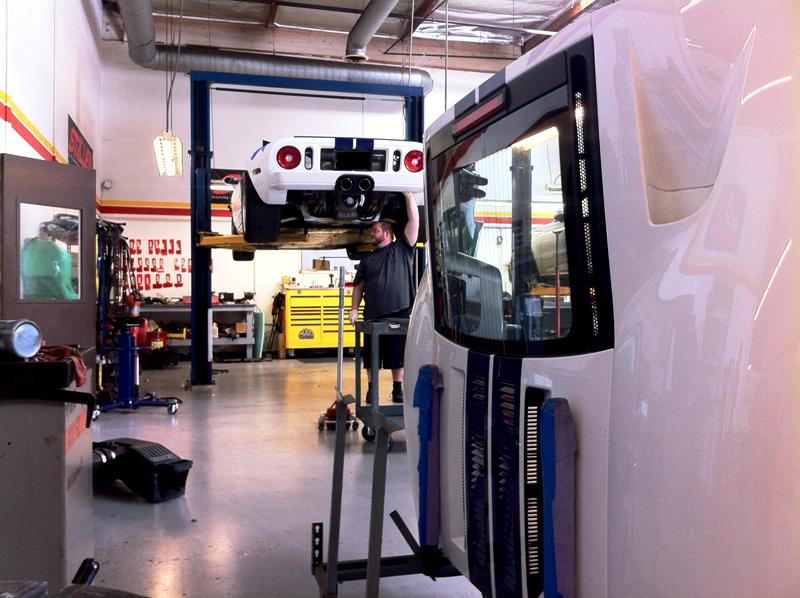 To my knowledge there are only two places in the world that are certified to do transmission rebuilds on the FORDGT, we happen to be one of them. Luckily, all this customer needed was a new clutch and throw out bearing which we happily replaced for him.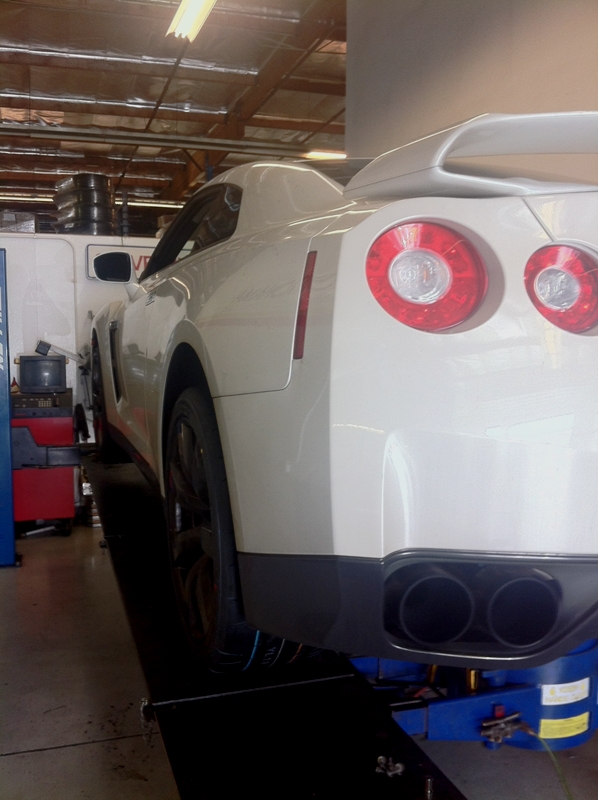 There are very few shops people trust working on their GTR's.  Needless to say, this customer and plenty of other's often turn to
STILLEN
as their first stop as soon as they get one.  This particular GTR is getting a new set of brake pads and new tires installed on his 2011.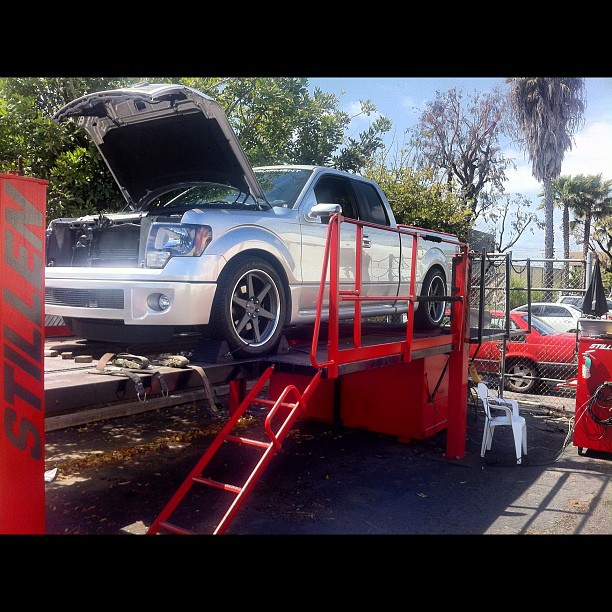 We offer dyno tuning services on just about any application, from sub compact 4 bangers to Coyote equipped 5.0L F150′s, to everything in-between.  There's a little surprise under the hood of that bad boy that you can read more about in an upcoming issue of TRUCKIN' magazine.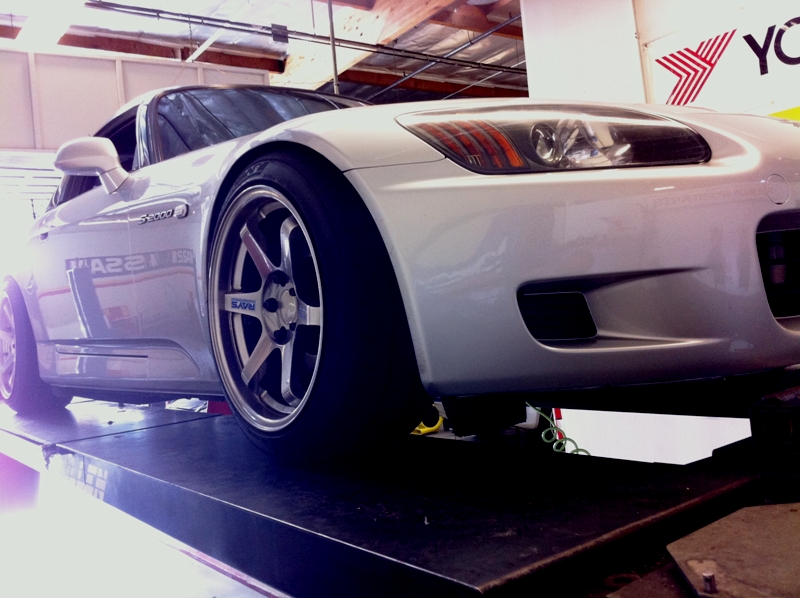 Most people think that once you slam you're car on a decent set of coil-overs you are ready to attack the street and track but more often than not your car's alignment actually gets worse in terms of handling. That's exactly why our Performance Center offers alignment and corner balancing services to keep your car planted to the ground and pointing in the right direction.
We are always working on improving and optimizing our current list of products available through our Performance Center.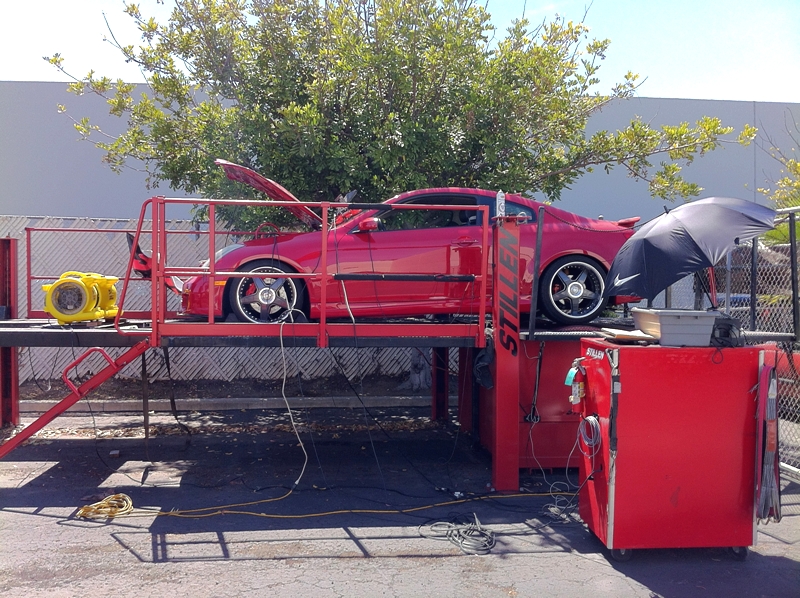 The benefits of having a Dyno in-house is that we can always test, and retest simulated road conditions while monitoring the results in real time. Keeping us ahead of the curve when it comes to product development. We can also revisit past products and find room for improvement.
The list of services we offer can be quite extensive, so make sure you give us a ring before you take your modified or stock vehicle to some other shop for service / maintenance.
I forgot to mention we are AFTERMARKET FRIENDLY!!! I know that seems rather obvious but I can't tell you how many times I've taken my car to the WRONG shop for some routine maintenance and they have either broken or taken off my aftermarket parts because they had no idea what they did.
(I once had a dealership rip off my INGS+1 side skirts when I took my Subaru in for an OIL CHANGE!!! I wish I knew about STILLEN before I did that)
GIVE US A CALL TO SET UP YOUR NEXT APPOINTMENT.
STILLEN Performance Center
(866) 250-5542
sales@stillen.com
3176 Airway Ave.
Costa Mesa, CA 92626
March 28, 2012
Often times we get customers who stop by to pick up parts they purchased from our online store and they aren't aware of our fully functioning service bay.  Heck, it even surprised me when I first showed up here. We know that in this day and age it's very rare to have an actual shop that allows local pick up of purchased parts and it's even MORE rare to have a kick ass service bay attached to that shop that will install those parts for you.  We pride ourselves in providing both to our customers.
That was actually the case for the customer with the Ford Mustang Boss 302.  Being an avid ford enthusiast, he has more than one Ford vehicle in his driveway, a (550 hp) Ford GT, a "plain old" (400hp) Mustang GT , and this (440hp) Ford Mustang BOSS 302 are a few of the ponies in his stable.  Guess which one he takes to track the most?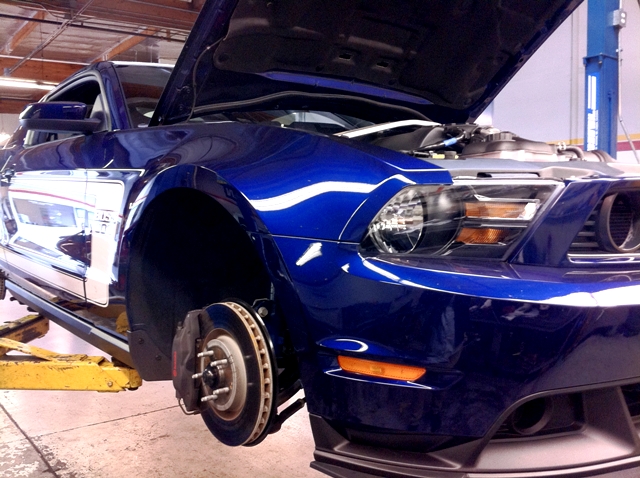 Yeah, I wouldn't take my priceless FORD GT to the track that much either, and the Mustang GT I would probably let the wife use to get groceries and roast boy racers on the weekends. Which leaves only one option… BOSS!
Having a weekend warrior track car usually means that you burn through items such as brake pads and tires pretty quickly, and the only shop he trusts to do all his maintenance work is, yeah you guessed it, STILLEN.
We threw the thoroughbred BOSS 302 up on the lift and swapped out the Brembo brake pads and added new brake fluid in a jif, so our customer can spend more time at the track with rock solid brakes and less couch time.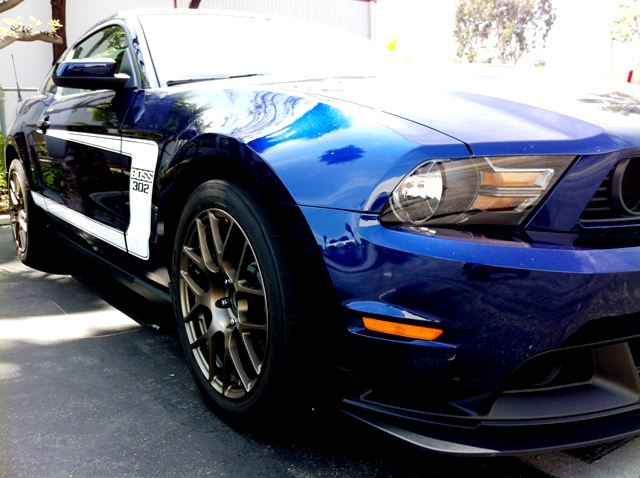 If you have any questions or would like to schedule a service appointment for your car please feel free to give us a call at (888) 366-0686 or go to www.STILLEN.com