May 23, 2012
A few weeks ago we featured a Nissan Altima and a R35 GT-R from 66 MVP that were most definitely show stoppers. We are happy to let you know that they are at it again, but this time they set their sights on a 370z.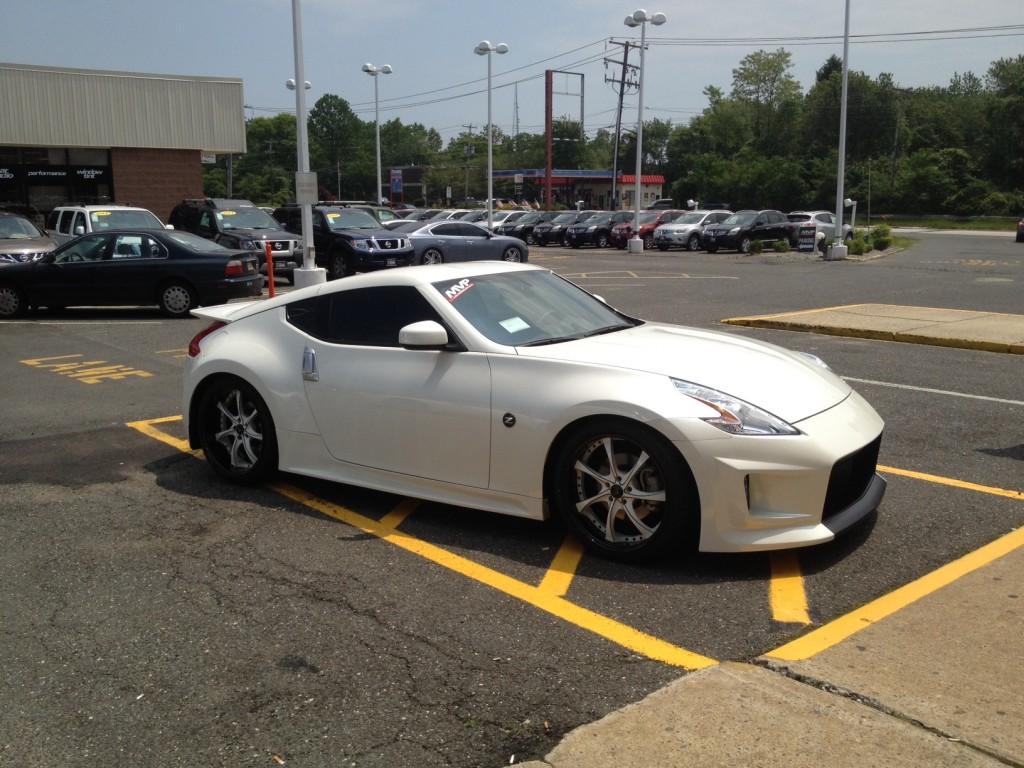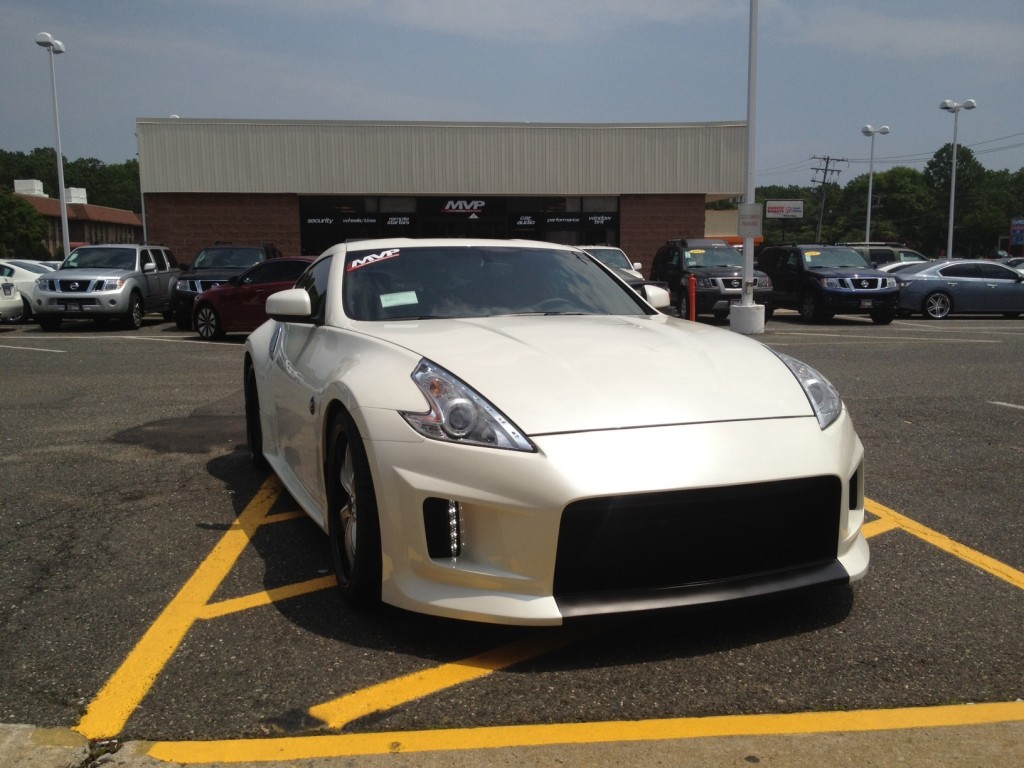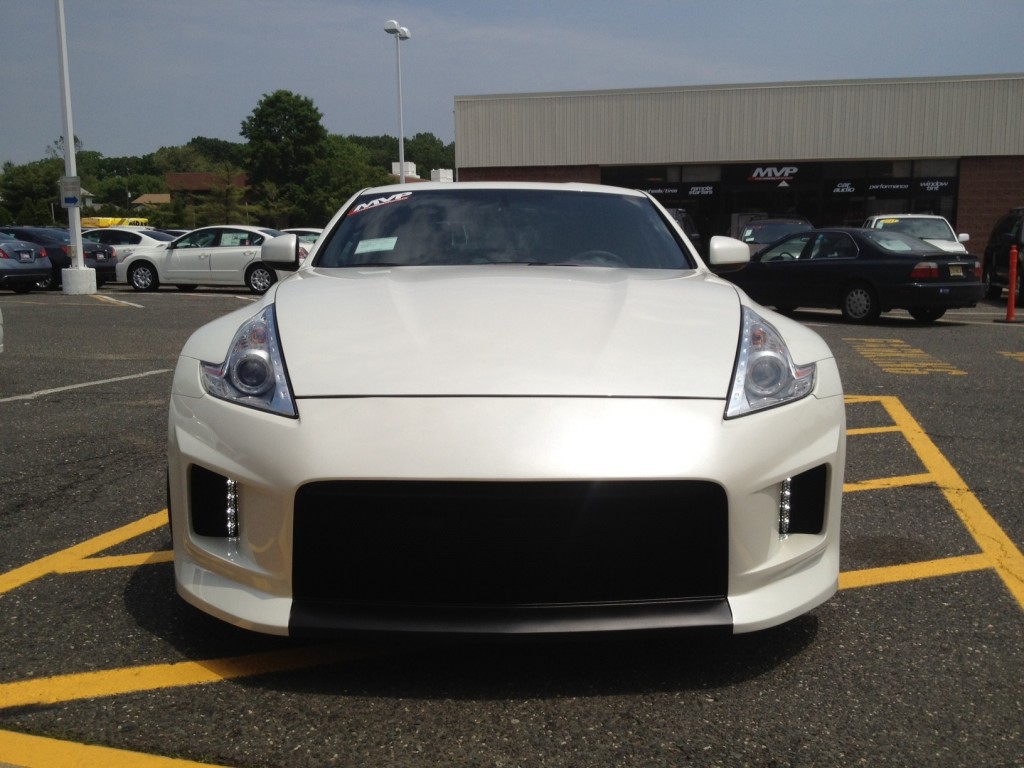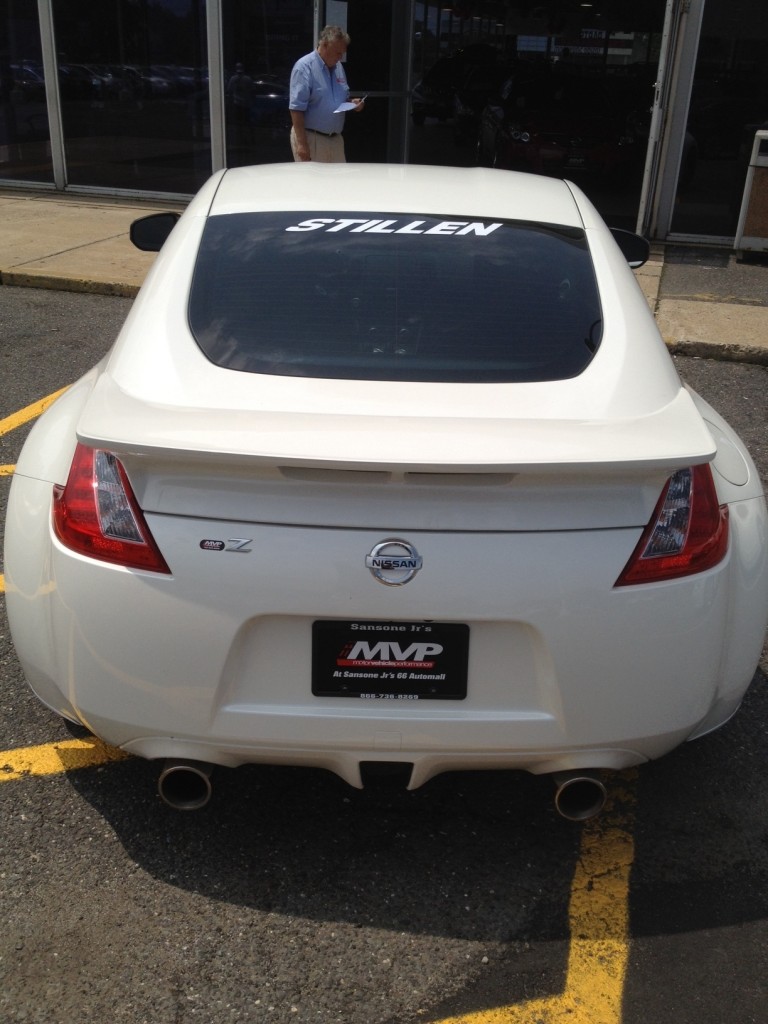 According to STEVE from 66MVP this baby has got an entire array of custom parts. "This vehicle has a full STILLEN 370Z Body Kit, STILLEN 370Z GEN 3 Intake, STILLEN 370Z CAT BACK Exhaust, Piaa High Intensity LED Driving Lamps in the bumper, Custom built 20″ Staggered Savini Wheels, and a black leather interior with white stitching for a touch of flare on the inside. Are just a few of the 370Z's highlights."
The best part about it is that this baby is for sale!!!!
Don't hesitate to give them a call or stop by their website for more information…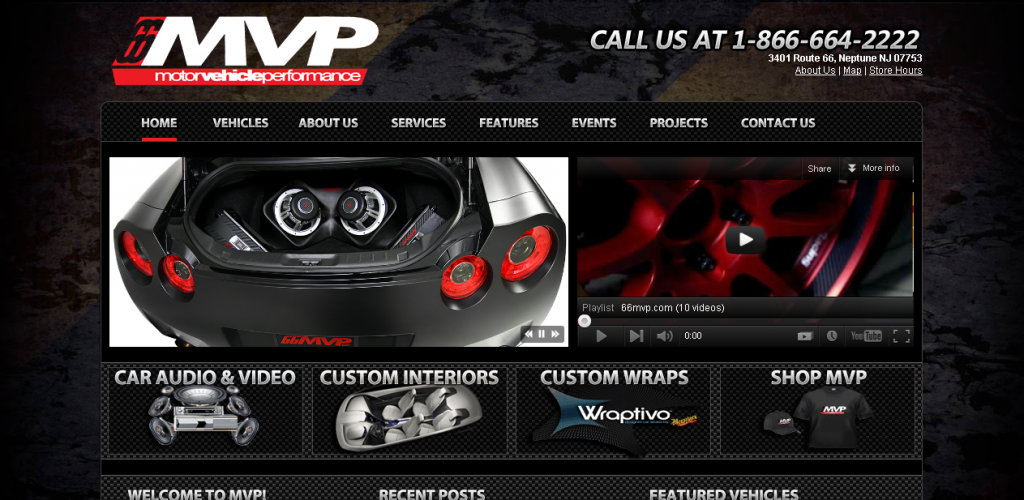 May 18, 2012
May 15, 2012
That's right folks we are giving away a gift card worth $500 to one lucky winner.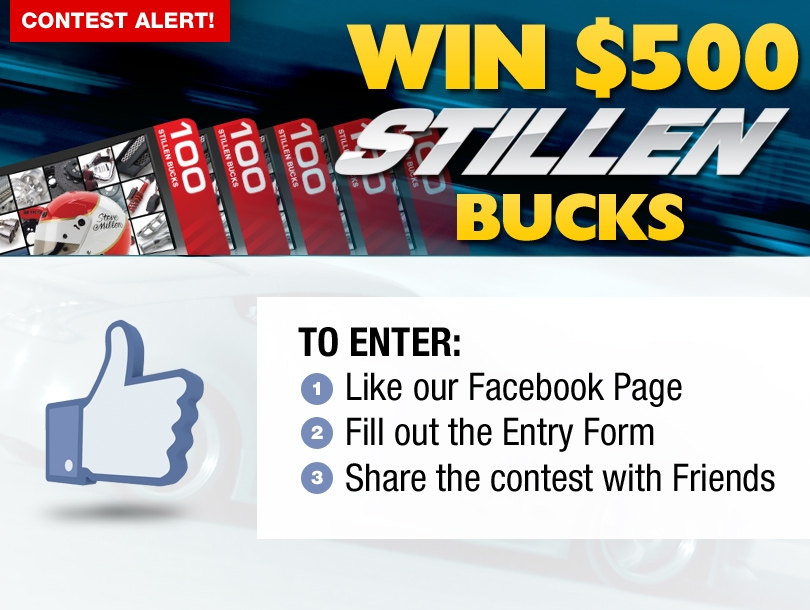 All it takes it three simple steps.
1. LIKE our facebook page.
2. FILL OUT the entry form.
3. SHARE the contest with your friends.
One lucky winner will be selected on June 14th 2012, that leaves less than 30 days to get your entries in.
Good luck everyone!!!
May 14, 2012
Last week, we briefly touched on the STILLEN equipped GT-R's that signed up for this year's ONE LAP OF AMERICA. Needless to say, we were really excited to see how things would shake up for 2012. All weekend long, I was glued to blogs and twitter feed's (shout out to The Smoking Tire for keeping me updated all weekend long) that were broadcasting the highlights of the race and after all the dust settled the STILLEN equipped GT-R's took spots 1 and 2 on the SSGT1 Big Bore podium.
Last year's winner TOP SPEED MOTORSPORTS ran our AP RACING J-HOOK rotors and STILLEN sway bars during their 2011 campaign. They were more than happy with the performance level of those products last year, so they decided to go with the "if it ain't broke than don't fix it" formula for 2012. Our J-hook rotors and sway bars combined with the rest of the products on the vehicle plus some skilled driving secured them another victory this year.
Nipping at the heels of TOPSPEED MOTORSPORTS all weekend were the guys from SPEED CONCEPTS. Featuring our AP RACING J-HOOK rotors and STILLEN sway bars, along with Password JDM widebody front fenders they made some pretty serious changes for 2012. Combine those parts with the skills of Tyson Timperley, and Todd Treffert behind the wheel and you have a formula for a second place victory.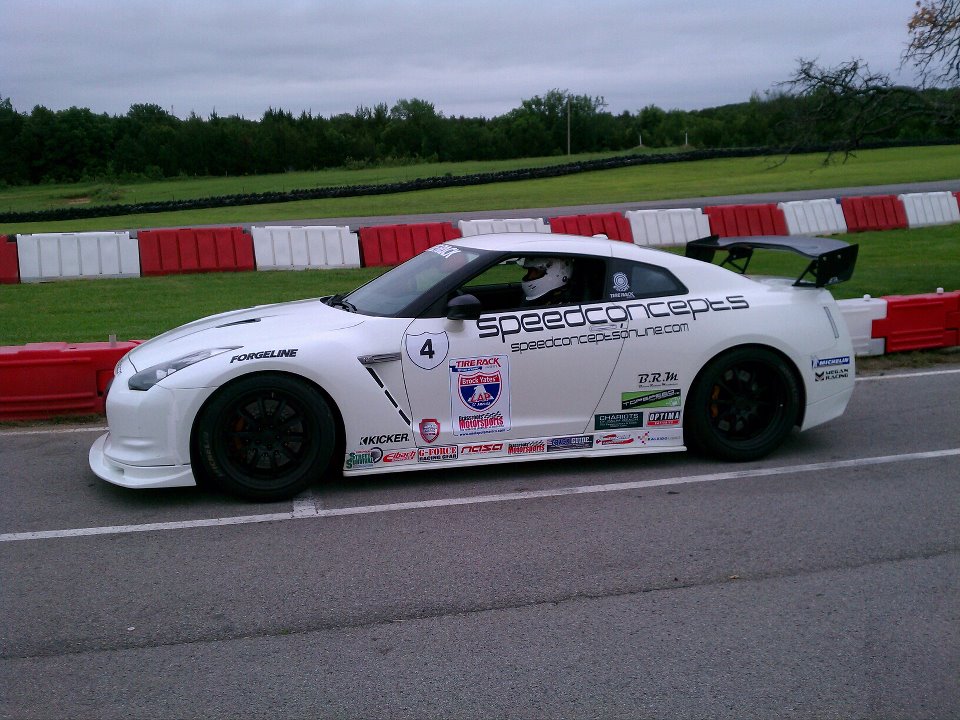 We congratulate both teams on their 1, 2, victories and can't wait to see what these guys have in store for next year.
GOOD LUCK GUYS!!
May 11, 2012
May 10, 2012
For all gear-heads alike the initials B.R.E. represent something almost god like in motorsports. Countless images of 510′s and Z's with iconic stripes on the side of them fill my head with all of racing's glory. Granted, fourty years ago I wasn't alive to enjoy all Brock Racing Enterprises victories, but one can live vicariously through the internet can't he?
In 2010 to celebrate the 40th anniversary of the BRE 240 Z victory at Road Atlanta, Peter Brock  built a 370z with the help of STILLEN as a tribute piece aimed at capturing the soul of the BRE car with a modern twist.
While building the car, they turned to STILLEN to make sure the car ran as good as it looked on the track and among other products we made sure to install the STILLEN 370Z Oil Cooler Kit to make sure oil temperatures were under control at the track. STILLEN 370Z SWAY BARS to take car of the handling, STILLEN 370Z CAT BACK EXHAUST to give a little more grunt but still stay within class regulations.
Road and Track put together a pretty awesome video that highlights both of these car's at speed on the Spring Mountain circuit in Pahrump Nevada. Check it out:
It turns out the BRE 370z tribute car decided to pay us a visit this week. I love the autographed dash on this thing!!!

For more info on this car and the BRE 240Z check out the Road and Track article.
May 7, 2012
The list of amazing cars using AP RACING brakes continues to grow every day, we have touched on some of those vehicles before but today is a perfect time to highlight the ULTIMATE AP RACING equipped vehicle.
What makes it the ultimate? Other than the obvious name, how about it beating the Koenigsegg CXX around the Top Gear test track by over 4.5 seconds, and the Pagani Zonda R by over 5.5 seconds.  Yeah I'd say that pretty much makes it the ULTIMAte! Check the video below for the record breaking run:
If that's not enough for you, how about some of these amazing photos by GF WILLIAMS that were posted today on Jalopnik.
For the rest of gorgeous photo shoot
Cruise over to Jalopnik:
http://jalopnik.com/5908347/ultima-gtr-straight-up-car-porn/gallery/1
May 4, 2012
Since today marks the unofficial start of the 2012 Tire Rack One Lap of America with the first drivers meeting of the year, we thought it would be fitting to highlight some of the vehicles running STILLEN products.
The One Lap of America is one of those racing series that is as equally bad ass as it is grassroots, as quoted from the One Lap of America website: " The TIRE RACK ONE LAP OF AMERICA is the toughest 8 days of racing featuring the fastest street-legal cars on America's most challenging racetracks."
Ill sum up what makes this series so awesome in a couple short bullet points.
- Drivers must drive to 9 racetracks across the county to compete in Time attack, Drag and Skidpad events in the same car they will be competing in.
- Drivers only get ONE set of street radial tires (tread wear 140 or above)  to complete the 5000 mile journey and track events in.
-The driver with the most points at the end of 8 days wins
Very simple yet very intense.
Last year's winner TOPSPEED motorsports ran our AP RACING J-hook rotors for their 2011 campaign, they loved them so much they decided to run them again this year.
TOPSPEED motorsports aren' the only guys running the J-HOOK rotors… Forged performance opted for the tried and true formula as well.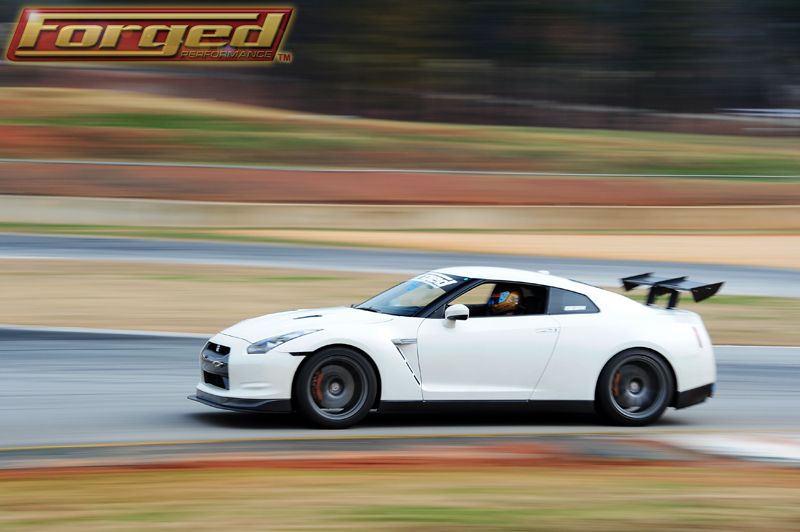 The SPEED CONCEPTS team is running the DBA Curved Vane rotors and STILLEN sway bar products on their GT-R
I'm sure I'm missing a few other GT-R teams that are running STILLEN product so if any one has any info or news they want to sent over please have them email me at msabounchi@stillen.com
We wish everyone the best of luck and we can't wait to see how this year turns out.
May 4, 2012
May 3, 2012
There are a handful of cars in this world that will make any enthusiast stop what they are doing and admire the "collection of parts" in front of them. Those cars will always hold a special place in just about any enthusiasts heart. While there aren't many nameplates that can make just about any enthusiast stop in their tracks, anything with COSWORTH in it's name will always fall into that category. Today, SPEEDHUNTERS.com featured a very special Ford Focus RS Cosworth that spared no expense with the level of quality and detail that went in to the car.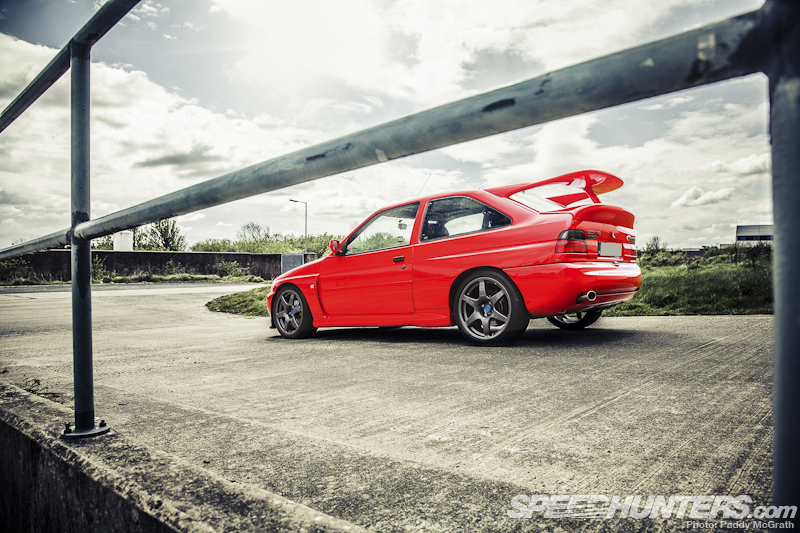 As you can see, this COSWORTH has been meticulously prepared and every area had either been rebuilt or improved. This holds true even with the brakes.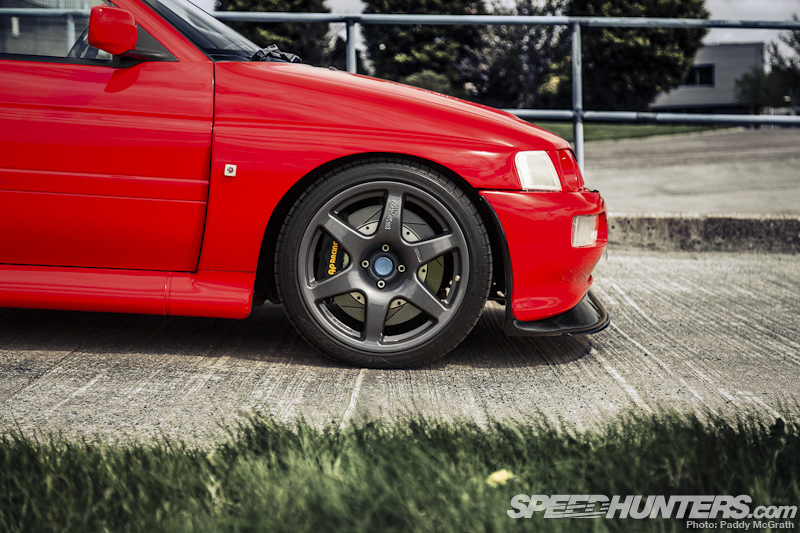 The factory brakes were ditched and replaced with AP Racing Six Piston Front Brakes with Reyland Floating Alloy Bells.
The quality and beauty of this car is hard to ignore and so are those 6 piston AP RACING brakes and 365mm discs.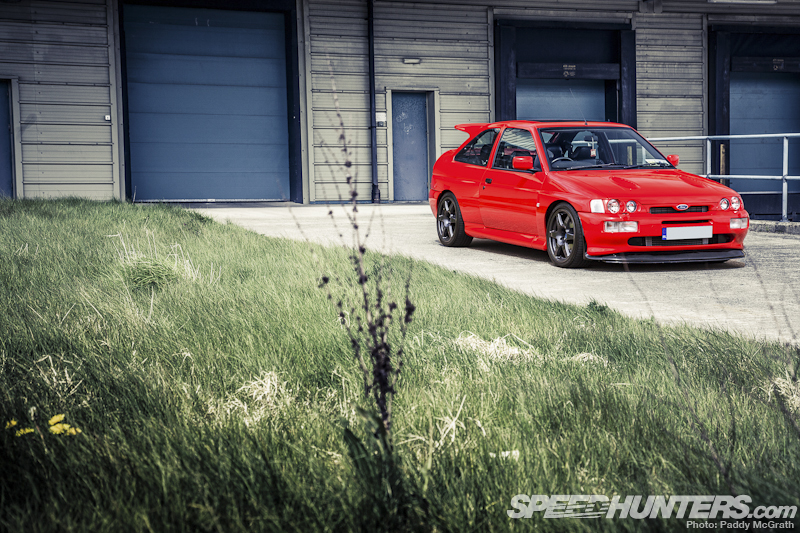 You can catch the rest of the article here…
SPEEDHUNTERS.COM THE LADY IN RED
And for more information on our line up of AP RACING products.. don't hesitate to pay us a visit.
STILLEN.COM AP RACING PRODUCT PAGE