January 16, 2010
After the decision was made to go with the Vortech Centrifugal Supercharger, work began on developing the kit.  The engineers spent hours under the hood of our project G37 Coupe taking measurements, test fitting parts, and checking the tight clearances to see where they could put all of the necessary components.  The new VQ37 has a very unique and challenging dual throttle body intake design.  The STILLEN engineers have had great success with making big power off this design and a perfect example of that are the Generation 3 Intakes which offer up to 18 horsepower!  However, the supercharger was going to require some creative thinking and once again, the engineers have pulled it off!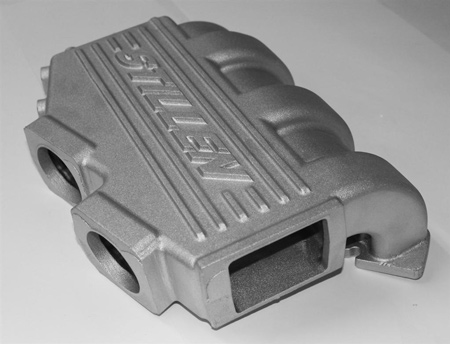 Here are some pictures of the STILLEN-designed intake manifold done with our 3D CAD software, and some of the new aluminum castings just received before final machining: Read more
January 8, 2010
STILLEN is proud to announce we are nearing completion for the Nissan 370Z / Infiniti G37 Supercharger System. As we approach production, we will be updating the progress as frequently as possible on our blog. We'll start with the concept, and some insight into the development process.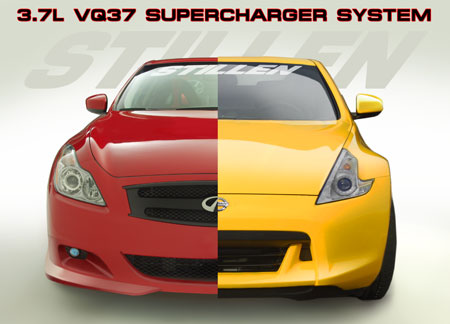 This 3.7L supercharger development began in late 2008 and moved steadily through 2009.  We had a bit of a delay in the development while the STILLEN R35 GT-R was prepared for Targa Newfoundland, but after that car was completed it was back to business on the supercharger!  We have just started the new year in 2010 and we are excited to say the supercharger is nearly finished!  Here is a re-cap on our development and some of the engineering that went into making this kit come to life! Read more