June 13, 2012
Most people immeditately associate STILLEN with everything Nissan, while we do pride ourselves on our extensive knowledge of the name plate that was the corner stone of our founder Steve Millen's racing career. We also, pride ourselves in our knowledge of just about every other make and model as well. We treat every car that comes into our performance center with extreme care and respect. From routine oil changes, to motor swaps, to brake jobs, there is never a corner cut or a shortcut taken in the work we do for our customer vehicles.  We are glad to see that word of this commitment to quality is spreading faster than ever,  a quick snapshot of the vehicles in our Performance Center today further illustrates this.
This customer is blending the line between street and track with an amazing suspension set up and a front and rear set of AP RACING brakes for his Subaru WRX STI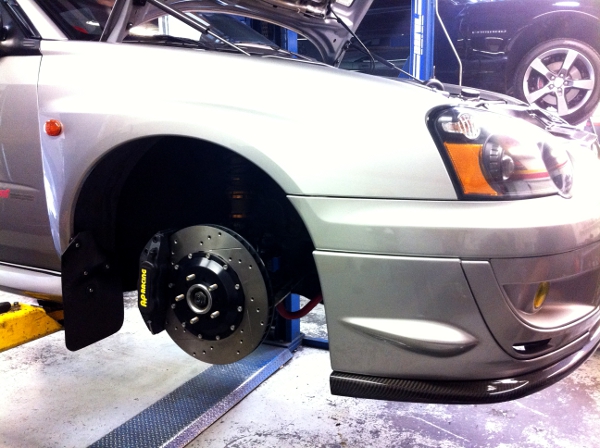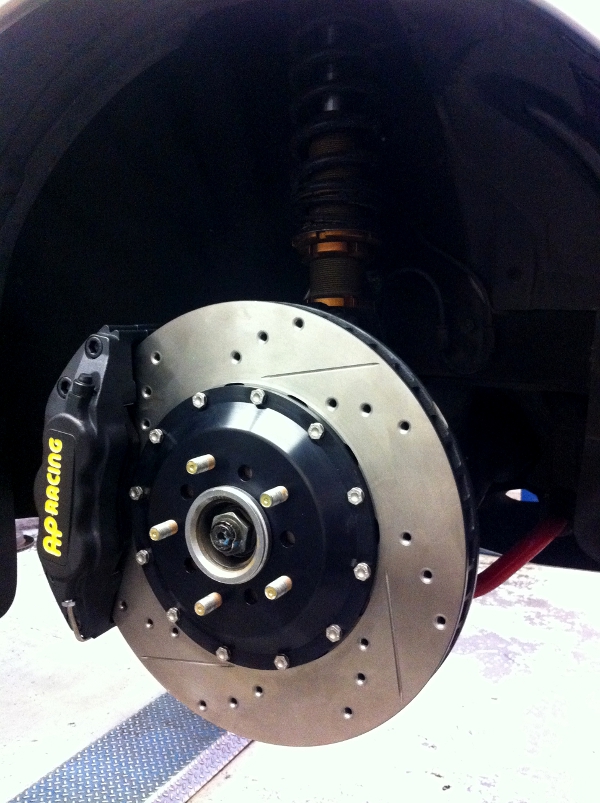 A different customer brought in his 2012 Chevrolet Camaro to get a Cat-back exhaust system installed in order to unleash the power and the sounds of his 6.2L  L99 Camaro SS.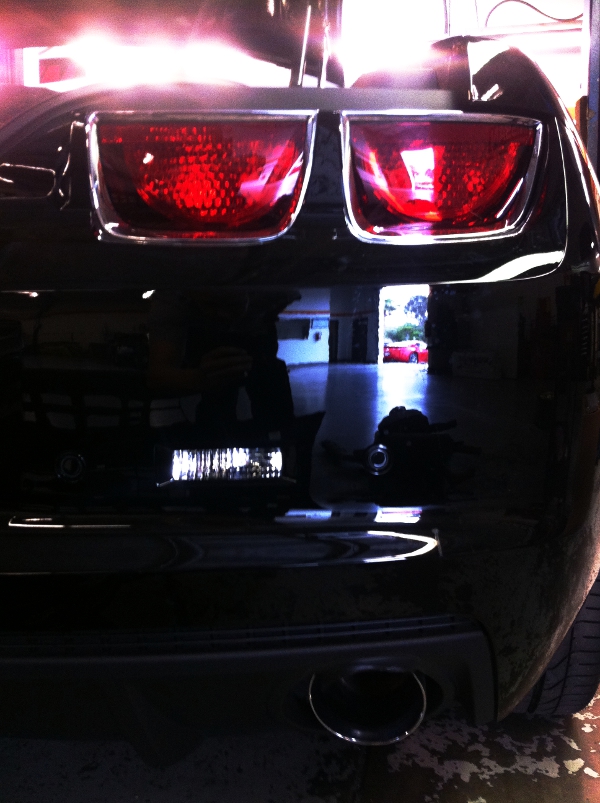 We have a beautiful Nismo 350z in the corner of our shop getting a tune up and a Stage 3 Supercharger installed.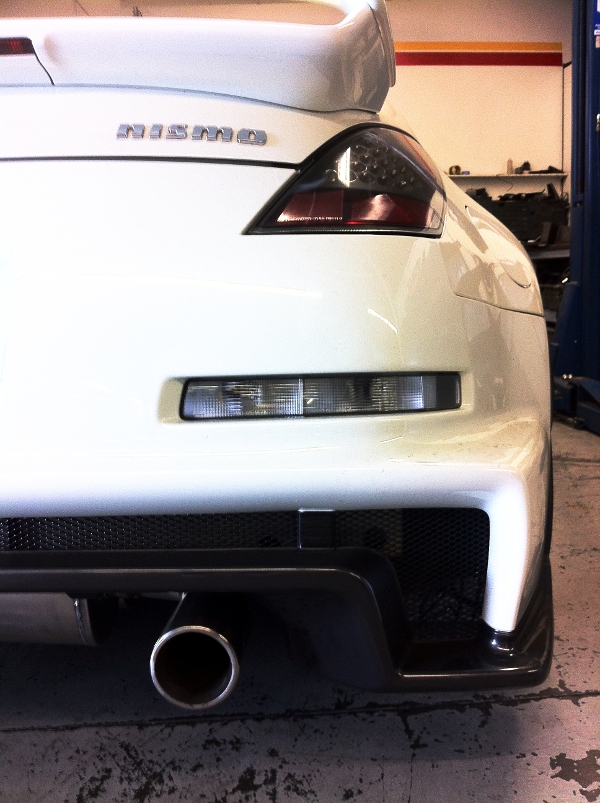 On our alignment rack we have a 2011 GT-R getting some angle dialed into it's suspension in order to make it handle even better on the street and track.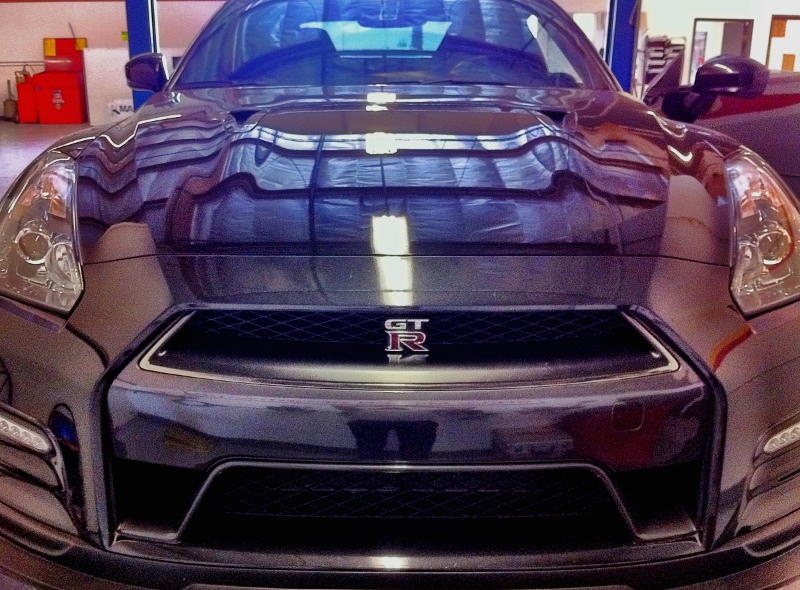 If you happen to own a specialty vehicle and feel it deserves to get the respect and attention you put into it by a PROFESSIONAL mechanic. Please don't hesitate to give us a ring. 1-866-250-5542 One of our specialists will gladly set up and appointment for you and make sure your ride gets the attention it deserves.
February 8, 2012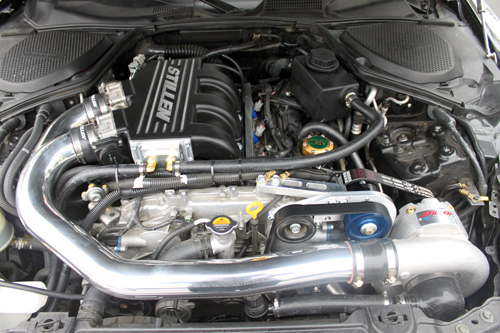 STILLEN is proud to announce the availability of the 2007-2008 350Z supercharger kit for the dual throttle body VQ35HR.
This supercharger system took over a year to develop and involves revolutionary designs to offer customers easy upgradability and installation. With this supercharger system, power is boosted to 450 horsepower (or 375whp).
Air to water intercooler: By redesigning the intake manifold we were able to incorporate the intercooler inside the manifold, thus allowing us to cool the air charge immediately before the air enters the engine. Additionally, the front mounted heat exchanger does not block the airflow supplying cool air to other vital coolers such as the radiator, engine oil cooler, transmission cooler, power steering cooler or the A/C condenser. Because water is 4 times more efficient at dissipating heat than air, we are able to utilize a more compact heat exchanger to cool the water.

** Individual results will vary based on the baseline of the stock engine, type of dynamometer used, temperature, elevation, fuel and various other factors.
April 6, 2011
Last month we brought you the information on the new high end Goodridge Phantom Gstop Brakelines, and as these are arriving soon, we wanted to get the word out, and get these in the hands of our customers, so we're giving away 2 sets for free!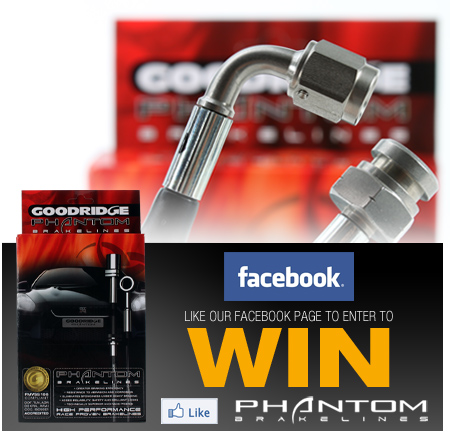 Simply head over to the STILLEN Facebook page, give us a 'Like' and you'll have access to the entry form on the Sweepstakes tab, just pop in your information and you'll be entered to win.  We'll be picking a winner on April 15th, and again on April 30th!
The Phantom Brakelines are new from Goodridge, and are designed to replace the factory rubber brake lines on your car, improving safety, reducing stopping distances and deliver a much better brake pedal feel, just like the popular Goodridge Gstop Brakeline kits.  The Phantom series upgrades the hardware and fittings to stainless steel, features a black coating on the stainless steel lines, a beautiful upgrade, and we couldn't encourage our customers more to consider upgrading your brake lines if you haven't already, it's an inexpensive upgrade that has huge benefits.
Good luck!  You can read the full giveaway rules here.
October 9, 2009
Continuing with the performance success of the STILLEN Generation 3 Intake System for the 3.7L engines in the G37 Coupe and G37 Sedan, as well as the Dual Throttle Body 3.5L in the G35 Sedan – STILLEN is proud to release the Generation 3 Intake for the Dual Throttle Body 350Z.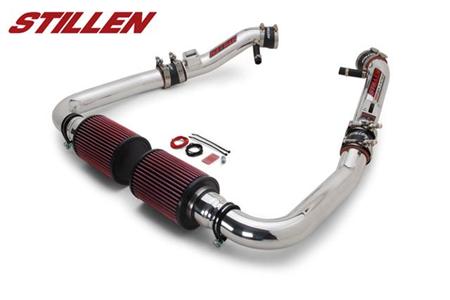 When developing these intakes, we've seen the highest gains after 7-8 dyno runs.  During our testing, gains were up at 20hp to the wheels (dyno after the jump)! Read more
March 16, 2009
Unfortunately with the first go around on the sale of the STILLEN Supercharged 350Z, the winning bidder on eBay was not able to complete the transaction.. so we've decided to relist this car for another round.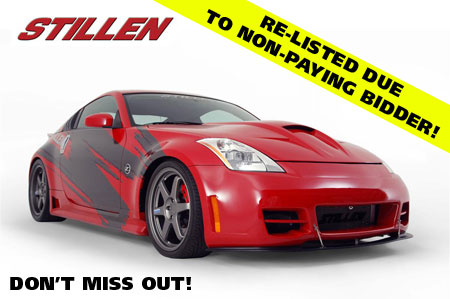 Over $70,000 invested in this car, and has almost every STILLEN produced part for the 350Z.  Click Here for the original blog post with all of the products, pictures, video and details of the car, and you can see the eBay auction here as well.  Happy bidding!