March 6, 2009
STILLEN is excited to announce the availability of select AP Racing brake systems in a limited-edition caliper color – Competition Gray.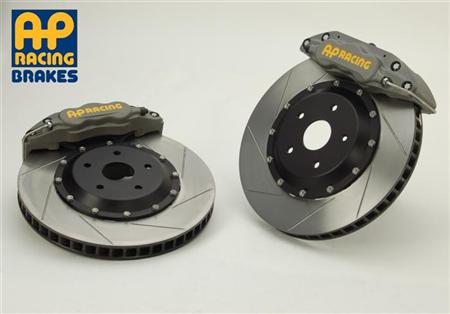 Racing fans will notice this color is exactly what full-blown race calipers from AP Racing look like. But unlike the race-only hardware, these are built for every day use with secondary dust seals, anti-rattle clips and extra corrosion protection. Finally – the best of both worlds with no compromises! Read more
January 23, 2009
STILLEN is proud to release our line of high performance lightweight pulleys for popular Nissan/Infiniti applications.  OEM steel pulleys, especially crank pulleys, can be quite heavy, robbing horsepower.  
Upgrading these pulleys to a STILLEN 6061 Aluminum set reduces rotating mass, allowing for easier and quicker revving of the engine, resulting in increased performance. Read more
January 14, 2009
Nope you didn't read the title incorrectly… this is a unique opportunity… the ability to own the STILLEN 350Z Magazine Cover and Show Car!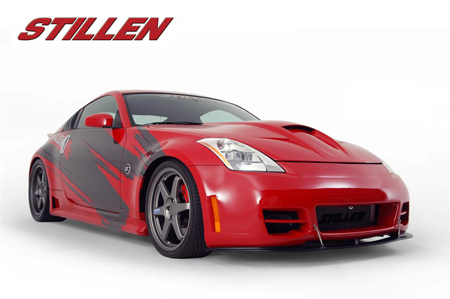 UPDATE 3/16: Relisted on eBay – Original sale didn't go through:  eBay Auction
Additional details, pictures and video below. Read more
October 20, 2008
STILLEN is proud to introduce our VQ35 Oil Pan Upgrade. This extra capacity oil pan for the 350Z, G35 Coupe and G35 Sedan is a simple, effective way to ensure your VQ35 has an ample supply of oil.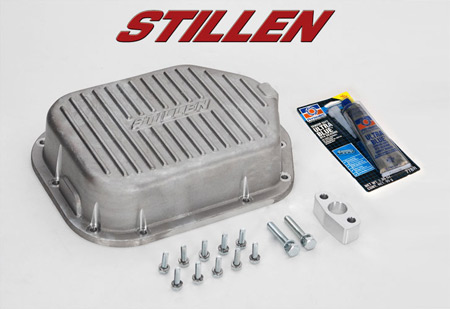 More Info after the jump… Read more
August 8, 2008
Another new suspension component that recently left STILLEN's R&D Department and is now in production is the Front Core Support Brace for the 2003-2008 Nissan 350Z.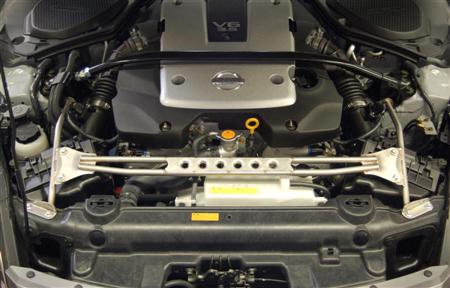 This brace adds crucial support and stiffness to the front clip of the 350Z, and is a must have for anyone looking for maximum cornering ability, especially anyone tracking their Z.
Uninstalled photo and more information after the fold…