March 6, 2009
STILLEN is excited to announce the availability of select AP Racing brake systems in a limited-edition caliper color – Competition Gray.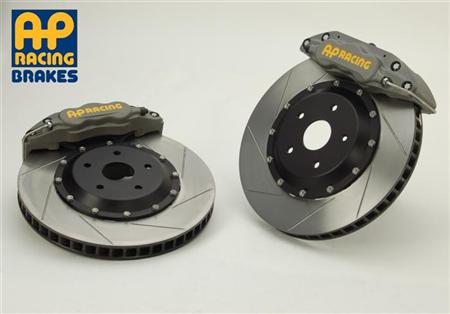 Racing fans will notice this color is exactly what full-blown race calipers from AP Racing look like. But unlike the race-only hardware, these are built for every day use with secondary dust seals, anti-rattle clips and extra corrosion protection. Finally – the best of both worlds with no compromises! Read more
February 26, 2009
We have finished final production on the new STILLEN Stainless 370Z Cat-Back Exhaust System, and wanted to share the pictures, video sound clip and dyno sheets with you.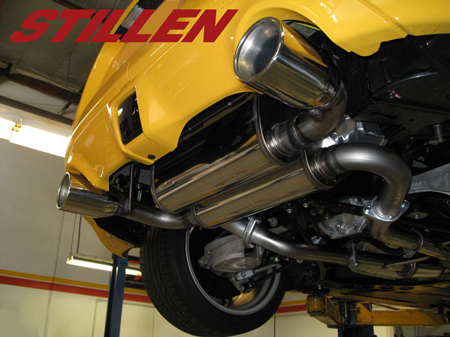 The 370Z is responding excellent to power modifications, and our heritage with tuning the Z car has allowed us to squeeze an additional 18whp from this upgrade.  See below for the pictures and video. Read more
November 19, 2008
First, we'd like to thank all those who came out to STILLEN on 11/18 to see the new 2009 Nissan 370Z.  The car definitely got a workout with everyone climbing in, out and all over checking everything out and pushing every button.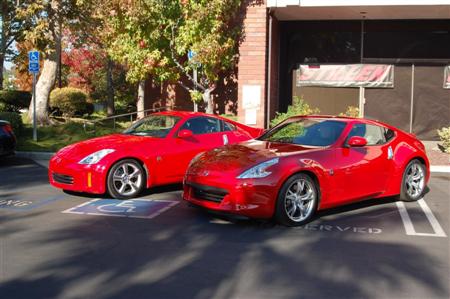 November 11, 2008
STILLEN invites you to see and touch the new 2010 Nissan 370Z before anyone else, including the LA Auto Show, right here at the STILLEN facility in Costa Mesa!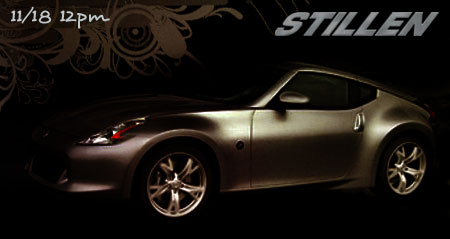 EDIT 11/19/08:  Pictures and Video of the 370Z are up as well.. CLICK HERE
more information, date, time and directions after the jump… Read more