June 15, 2012
Our $500 STILLEN BUCKS facebook sweepstakes has officially come to an end and we have found our lucky winner!!!!!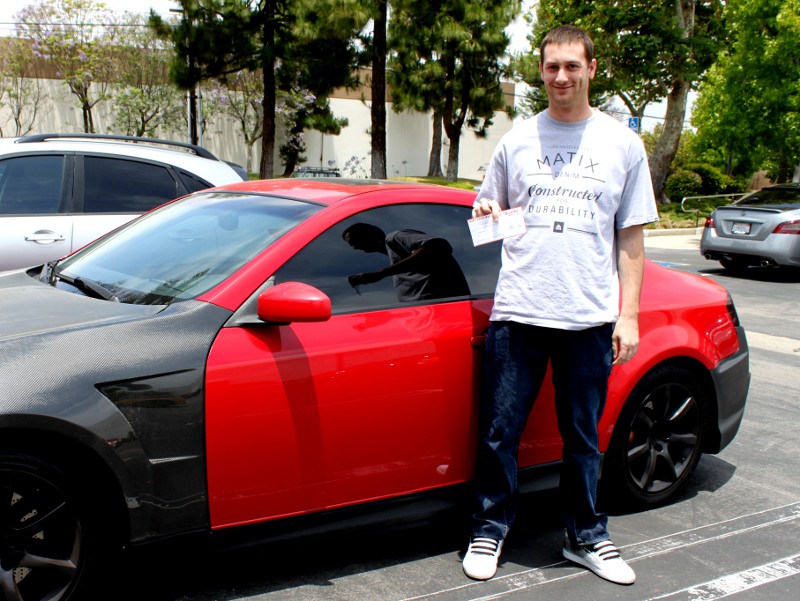 During our 1 month contest we received over 1,000 entries and almost twice as many facebook likes… On behalf of Team STILLEN, I would like to say THANK YOU to everyone who liked our page / shared the contest / and filled out the entry form.
In order to make things the most unbiased and fair as possible, we inputted the amount of unique entries into a random number generator and the results chose entry #195 for TERRANCE WHITE!!!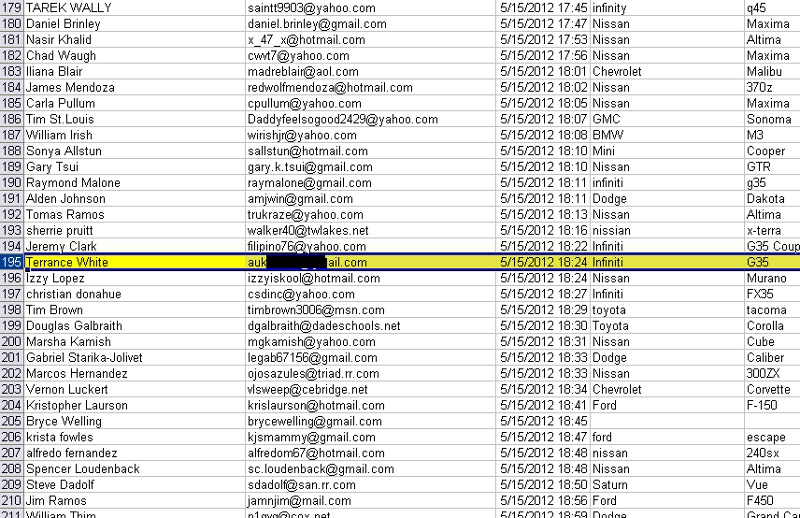 Congratulation Terry. We can't wait to get you outfitted.
May 30, 2012
They say a picture is worth a thousand words right? Well, thank goodness for Instagram.  In case you aren't following us already, make sure you point your smart phone to our feed (STILLEN) and click follow. You can expect to see project vehicles of the past and of the present, product specials, promotions, and other photos of general awesomeness.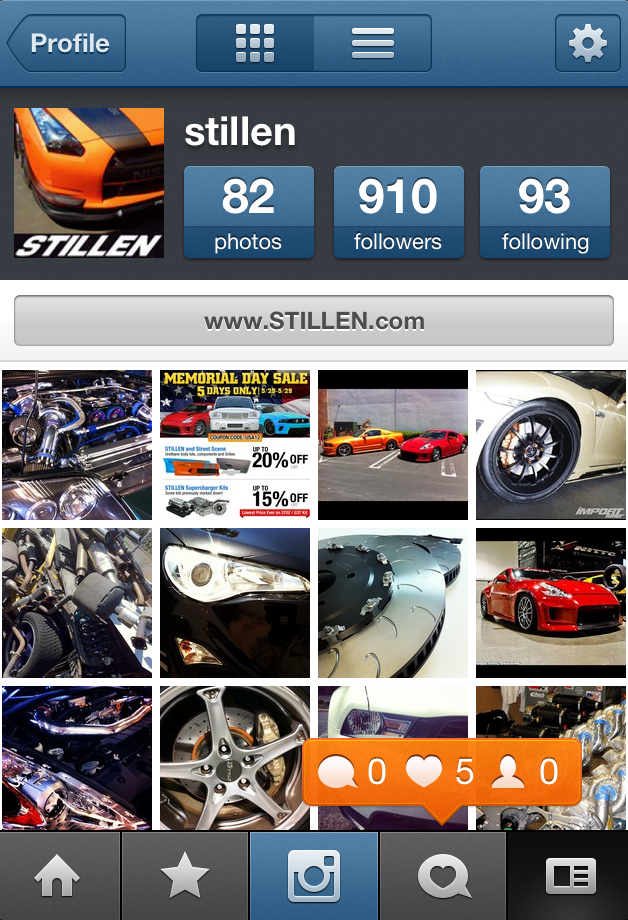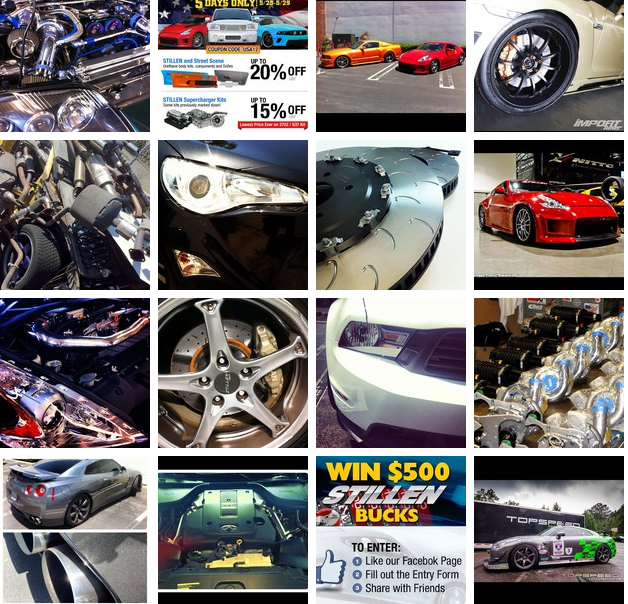 Make sure you stay tuned, because we might just throw an INSTAGRAM only contest up pretty soon.

February 9, 2012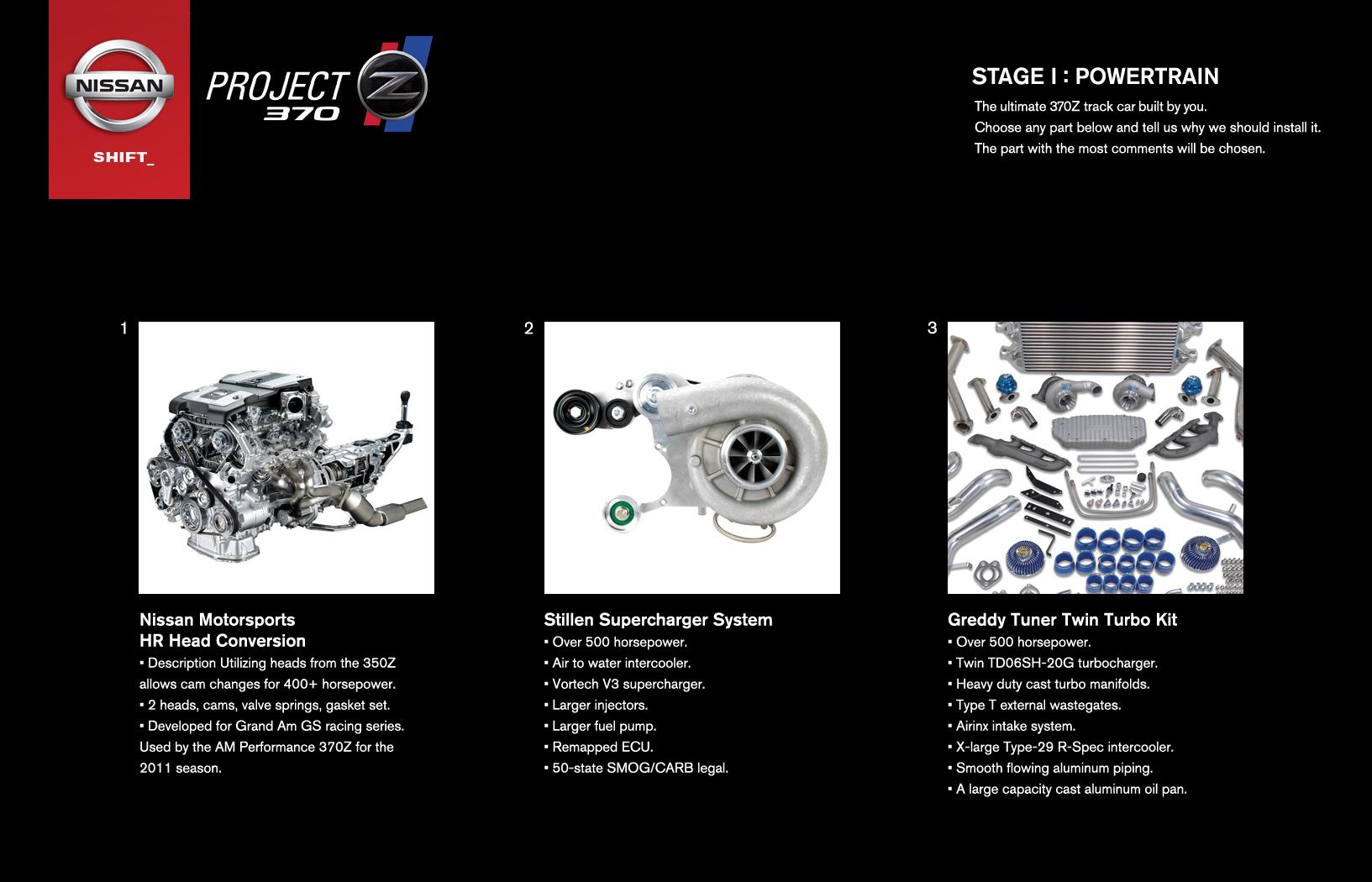 The race is on! Nissan Performance is building a 370Z based on feedback on their facebook page. Check their wall for the post with the picture above and leave a vote for STILLEN.