August 29, 2013
The classic Ford GT is always a welcome sight in the STILLEN Performance Shop, and there is nothing that says classic race car like a white striped, Mark IV Red beauty.
Whether it's a minor service for your Ford GT or a full track build, you can rest assured knowing the factory trained STILLEN technicians know your Ford GT inside and out and will give your supercar the proper care it deserves.
This Ford GT service included some general maintenance along with a mount and balance of 4 fresh Michelin tires. From there, the Ford GT went on the rack for a complete computer alignment.
To schedule an appointment with our STILLEN Performance Shop technicians for your Ford GT, call (888) 366-0686 or visit the STILLEN Performance Shop Page.
STILLEN also carries a complete line of performance products for the Ford GT including Big Brake Kits, Exhaust Systems, Coilover Suspension, and much more. Here is a link to view the complete line up of Ford GT aftermarket parts and accessories.
July 29, 2013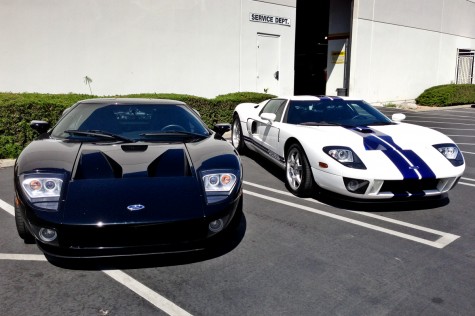 With the Ford GT Rally 8 coming up in September in Northern California, we have started to see a few of these supercars trickle into the STILLEN Performance Shop. We are equipped to do everything from routine maintenance to high performance upgrades. STILLEN also manufactures and sells numerous performance parts for the GT.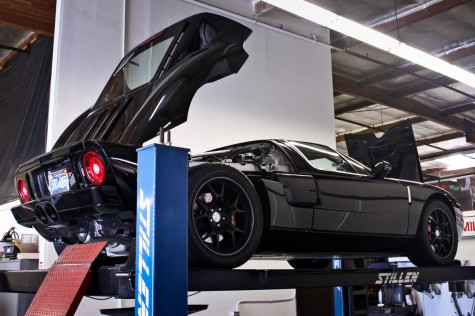 We replaced all fluids, the oil pump and belt in this black beast, along with a mount and balance of some fresh new Bridgestone tires.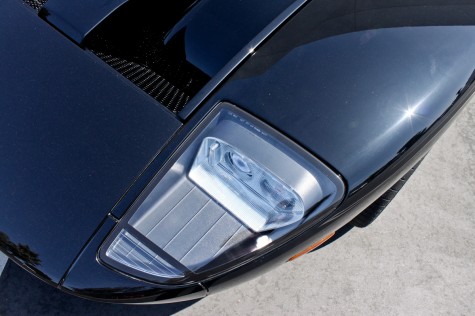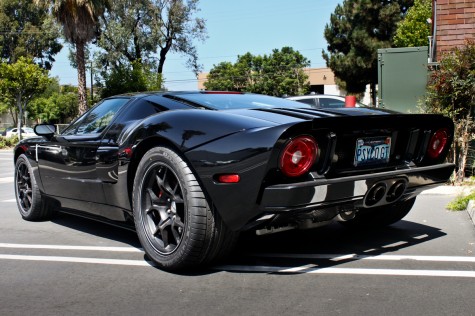 An upgraded Ford Racing supercharger pulley went into this blue striped machine. By simply installing the smaller supercharger pulley and a re-flash of the ECU, you can see power increases of up to 100HP!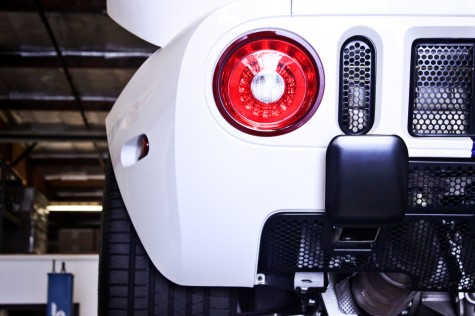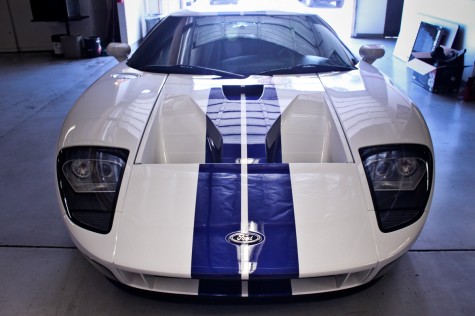 For more information on available Ford GT performance products from STILLEN, including Cat-back Exhaust Systems, Rear Diffusers, Performance Race Clutches, and more, please call (888) 366-0686 or visit http://www.stillen.com/ford-gt-aftermarket-parts-i-45.html
April 8, 2013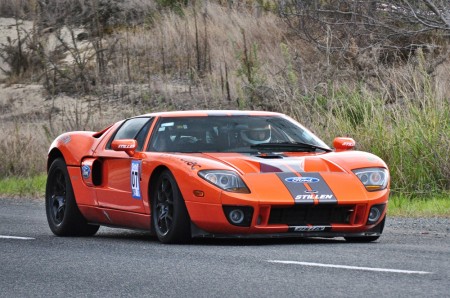 What did you do this weekend?  Mow the lawn?  Have a BBQ?  hang out at the beach?  How about race a Ford GT supercar around closed public roads?  Well that's what Steve Millen found himself doing this weekend.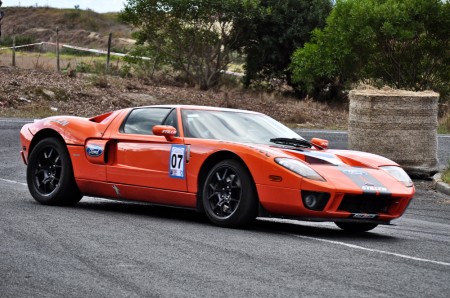 As you may know Steve was born and raised in New Zealand before moving to America in the early 80′s to launch his very successful North American racing career.  Now that he no longer races professionally he enjoys competing in Targa Rallies, hill climbs, and "street sprints."  This particular event was the latter and basically consists of blasting around public roads (closed for the event) in your favorite weapon of choice.  Here are a few pictures of Steve hustling the STILLEN Ford GT around the Ruakaka Street Sprint. Pictures come courtesy of Amy Davidson (Steve's niece.)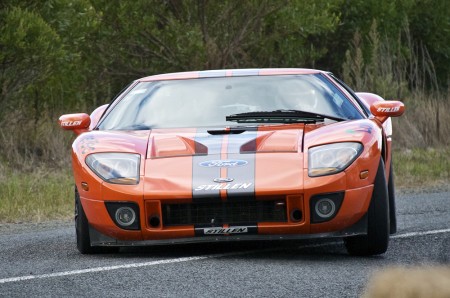 July 16, 2012
How can you possibly make a FORD GT look any better? From the factory these things are the perfect combination of vintage throwback looks and modern bad assery.
While the phrase "you don't mess with perfection" comes to mind every time I think of adding a "body kit" to a Ford GT. There are very very few products I would put on my Ford GT if I owned one, could you imagine seeing one with a Black Widow body kit on it ? Oh dear god. That being said, I have to say these dry carbon pieces from Tecnocraft most definitely raise the game of any Ford GT to a whole new level.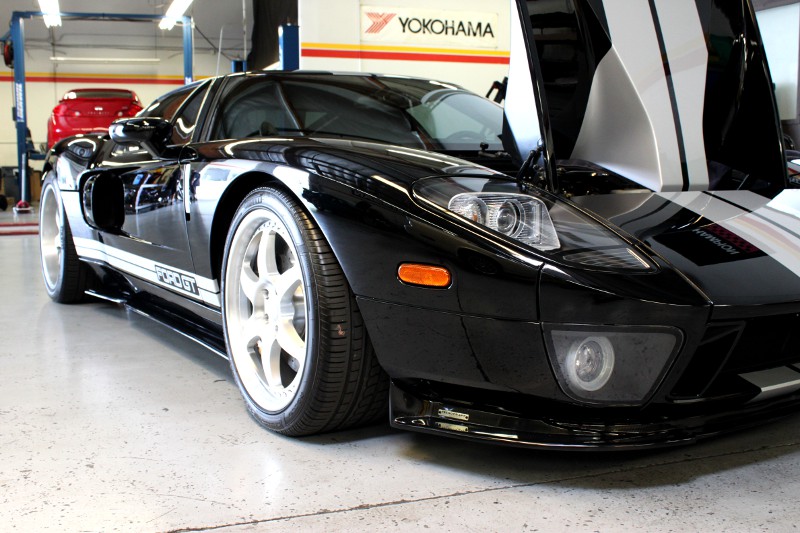 This Ford GT received the FULL dry carbon aero treatment. Front lip, Side skirts, Rear diffuser, and custom painted spoiler. I'd say it looks amazing wouldn't you agree?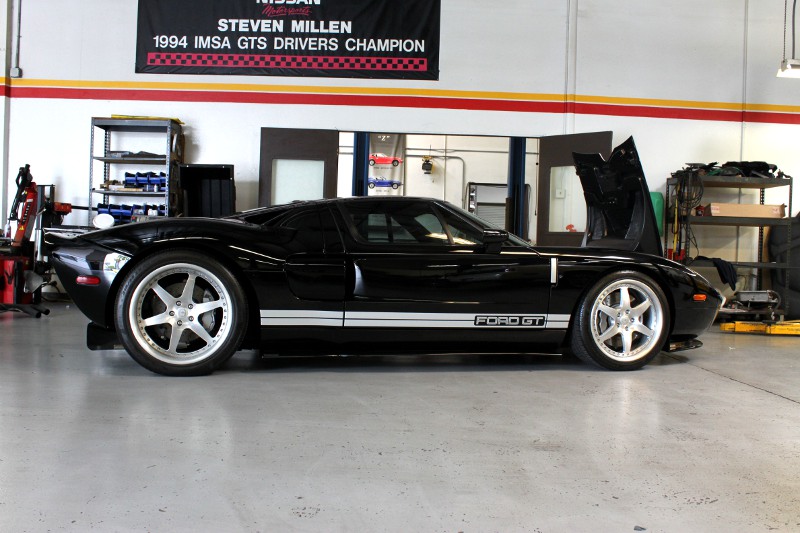 This rear diffuser is most definitely a work of art.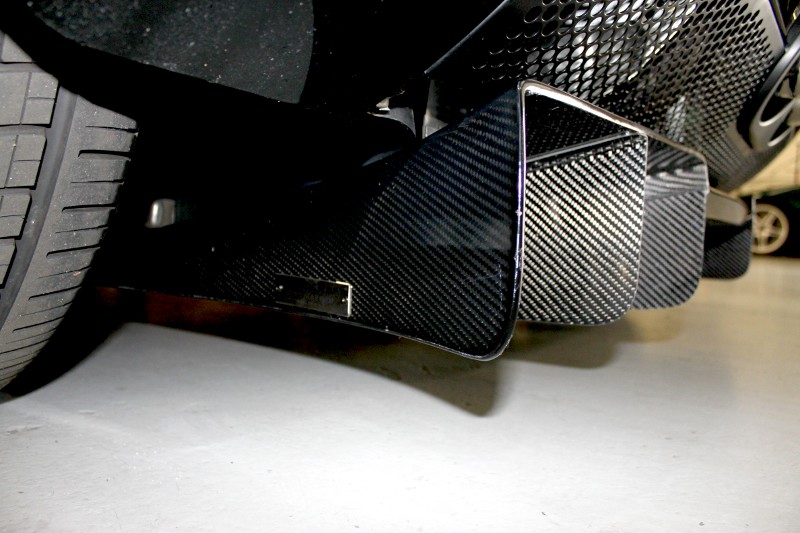 These side skirts aren't just for looking cool, they are actually very functional, check out the notch in front of the rear wheel to ad some turbulence to the air flow.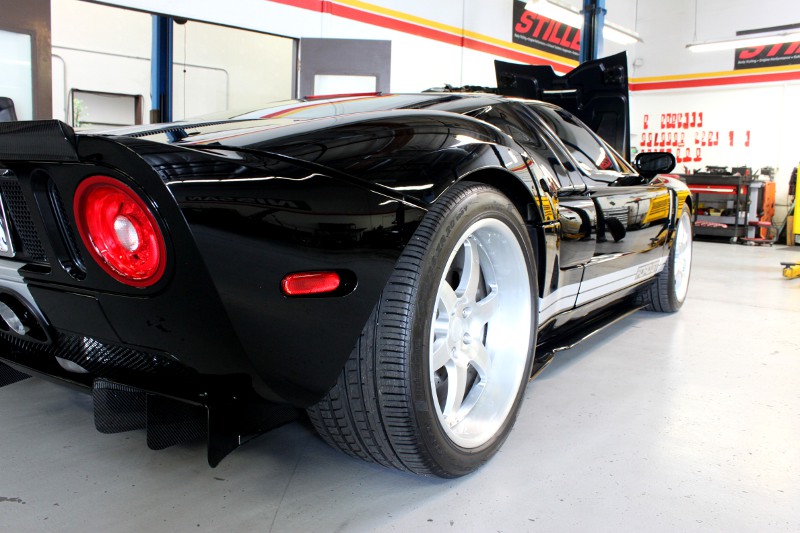 Check out the custom paint work on the dry carbon spoiler…. the beauty is always in the details.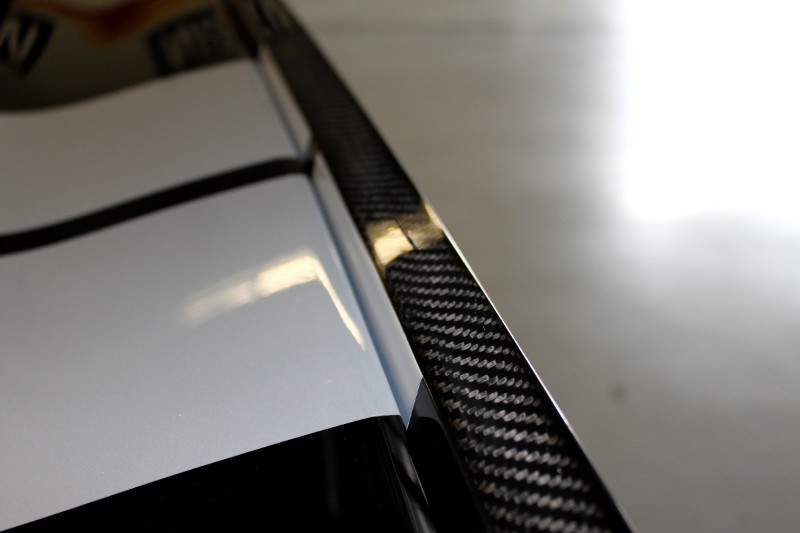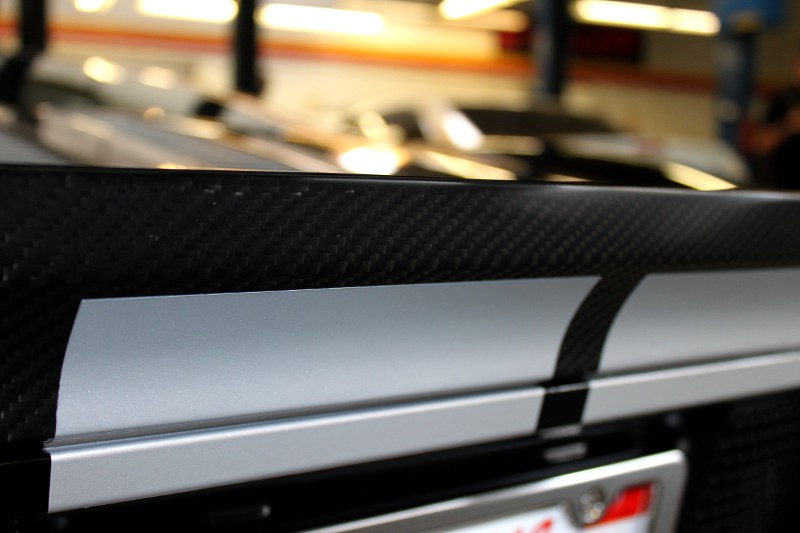 For more info on this build please feel free to give one of our product specialists a call.
STILLEN
3176 Airway Ave
Costa Mesa, CA 92626
(800) 834-0376
May 2, 2012
It's the middle of the week and our Performance Center is operating on all cylinders today, excuse the horrible pun please.  We have a car in just about every department getting the attention they deserve.
Aaron is taking car of a G35 on the dyno, and releasing some reliable torque and horsepower by way of an UP REV tune.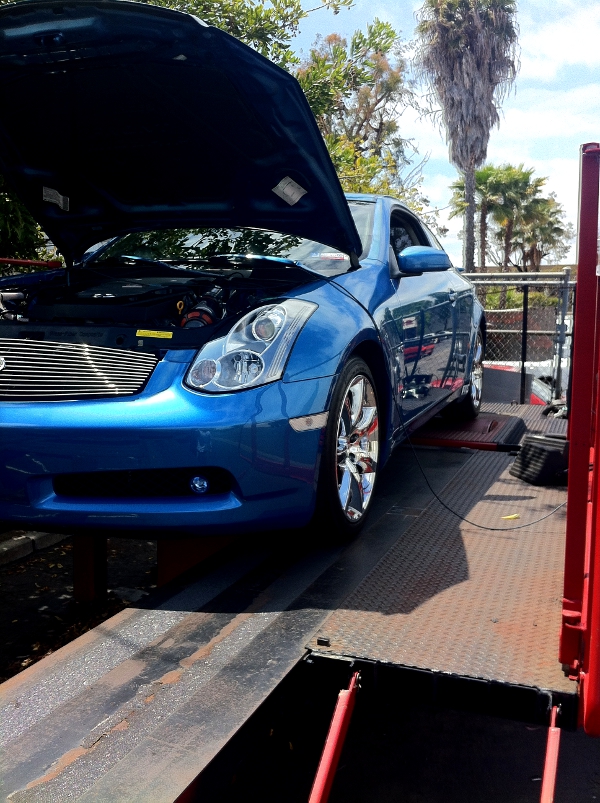 We have a twin pair of FORD GT's getting some suspension love by way of PENSKE coilovers and alignment.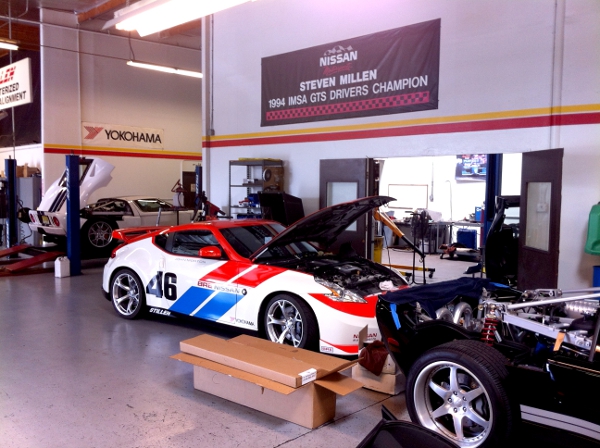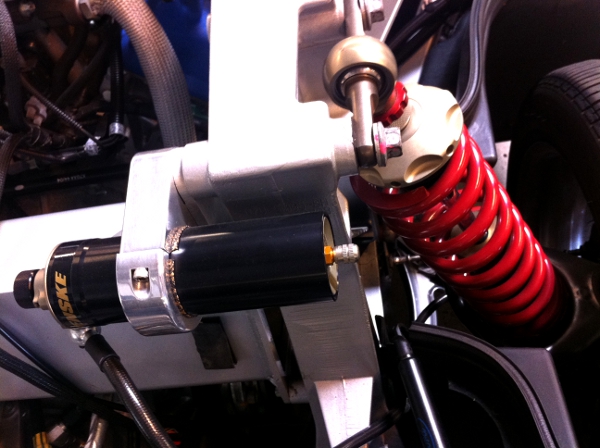 Not only do we have one gorgeous 370z in the shop but we have two, getting some routine maintenance done…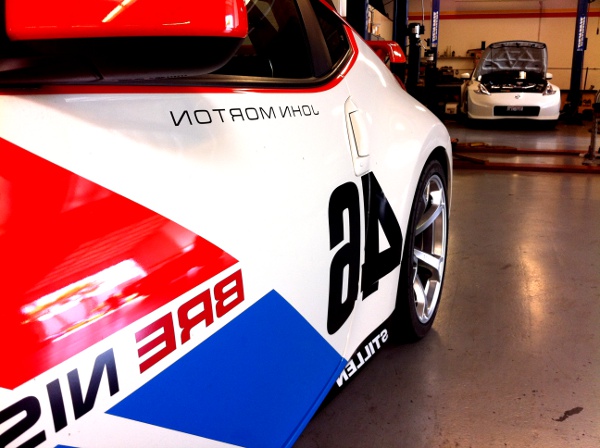 As you can see, the guys in the Performance Center have had a very busy day, but that's not to say we don't have time for new projects here at STILLEN. Make sure you give us a call if you need anything done, from oil changes to custom builds, these guys quite literally do it all.
STILLEN Performance Center
(866) 250-5542