April 8, 2013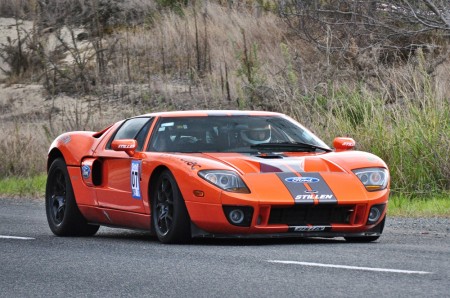 What did you do this weekend?  Mow the lawn?  Have a BBQ?  hang out at the beach?  How about race a Ford GT supercar around closed public roads?  Well that's what Steve Millen found himself doing this weekend.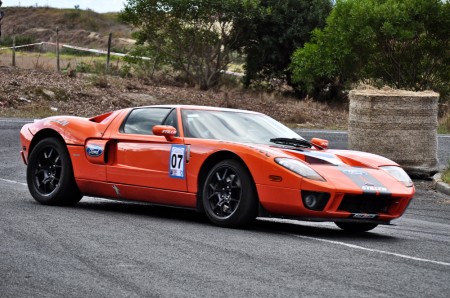 As you may know Steve was born and raised in New Zealand before moving to America in the early 80′s to launch his very successful North American racing career.  Now that he no longer races professionally he enjoys competing in Targa Rallies, hill climbs, and "street sprints."  This particular event was the latter and basically consists of blasting around public roads (closed for the event) in your favorite weapon of choice.  Here are a few pictures of Steve hustling the STILLEN Ford GT around the Ruakaka Street Sprint. Pictures come courtesy of Amy Davidson (Steve's niece.)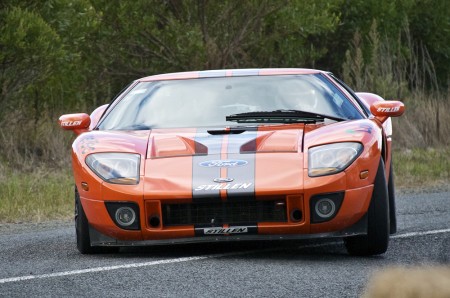 July 16, 2012
How can you possibly make a FORD GT look any better? From the factory these things are the perfect combination of vintage throwback looks and modern bad assery.
While the phrase "you don't mess with perfection" comes to mind every time I think of adding a "body kit" to a Ford GT. There are very very few products I would put on my Ford GT if I owned one, could you imagine seeing one with a Black Widow body kit on it ? Oh dear god. That being said, I have to say these dry carbon pieces from Tecnocraft most definitely raise the game of any Ford GT to a whole new level.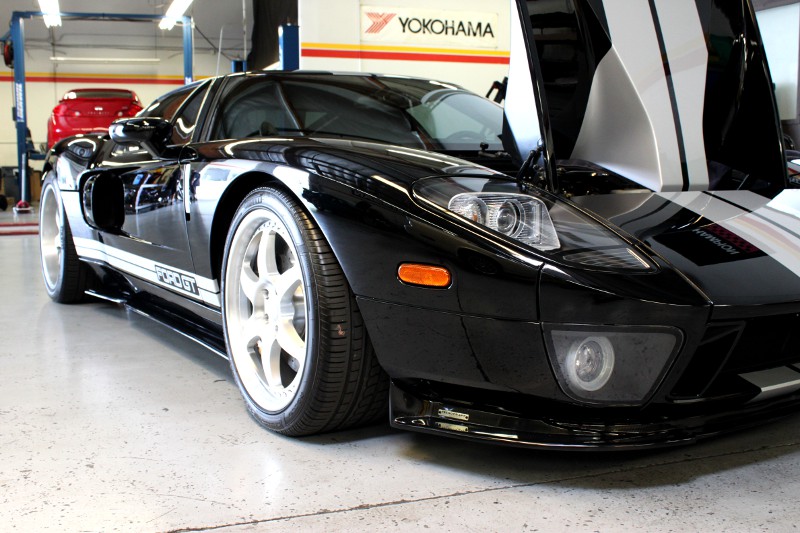 This Ford GT received the FULL dry carbon aero treatment. Front lip, Side skirts, Rear diffuser, and custom painted spoiler. I'd say it looks amazing wouldn't you agree?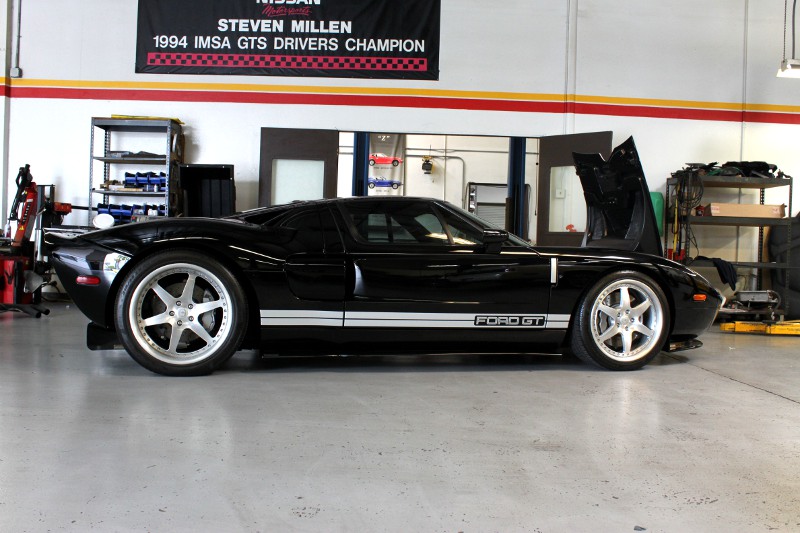 This rear diffuser is most definitely a work of art.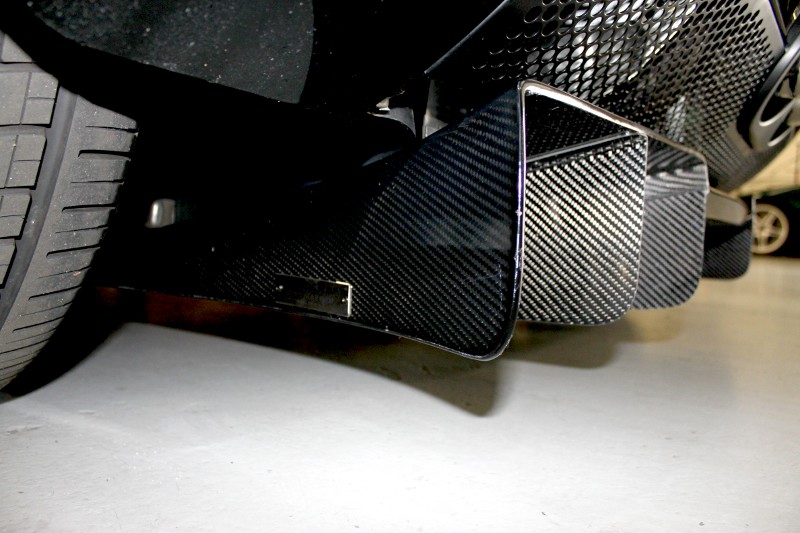 These side skirts aren't just for looking cool, they are actually very functional, check out the notch in front of the rear wheel to ad some turbulence to the air flow.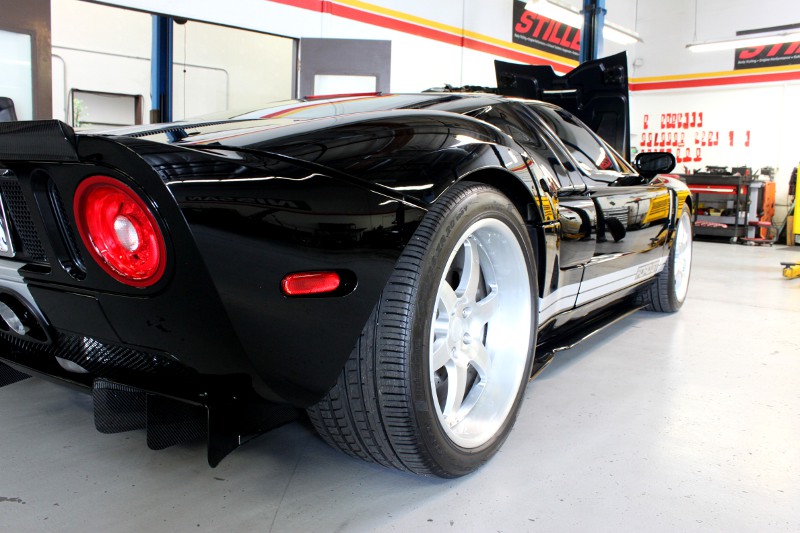 Check out the custom paint work on the dry carbon spoiler…. the beauty is always in the details.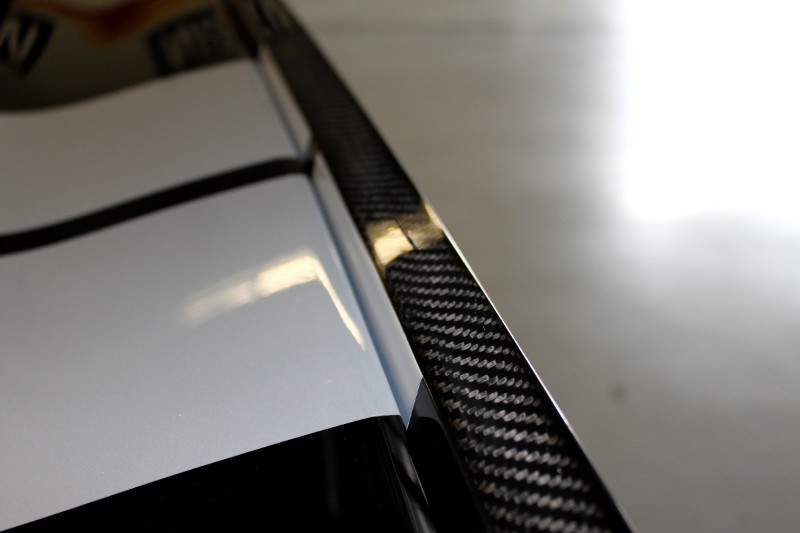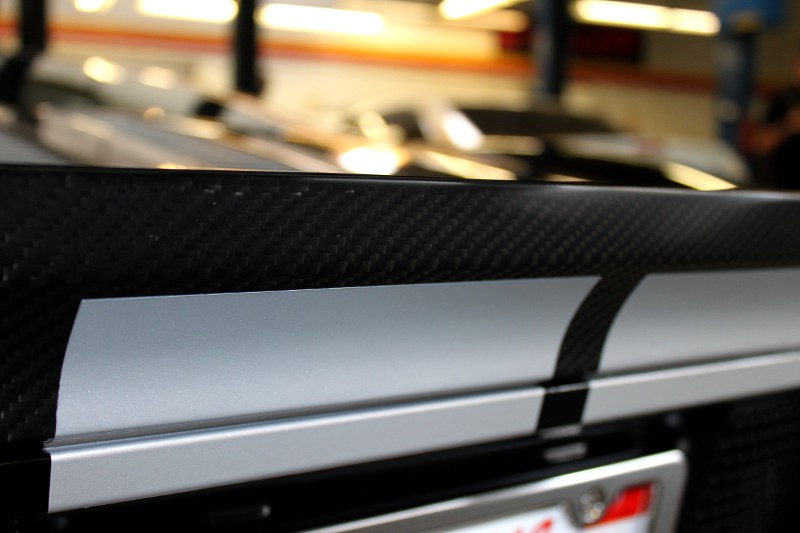 For more info on this build please feel free to give one of our product specialists a call.
STILLEN
3176 Airway Ave
Costa Mesa, CA 92626
(800) 834-0376
May 2, 2012
It's the middle of the week and our Performance Center is operating on all cylinders today, excuse the horrible pun please.  We have a car in just about every department getting the attention they deserve.
Aaron is taking car of a G35 on the dyno, and releasing some reliable torque and horsepower by way of an UP REV tune.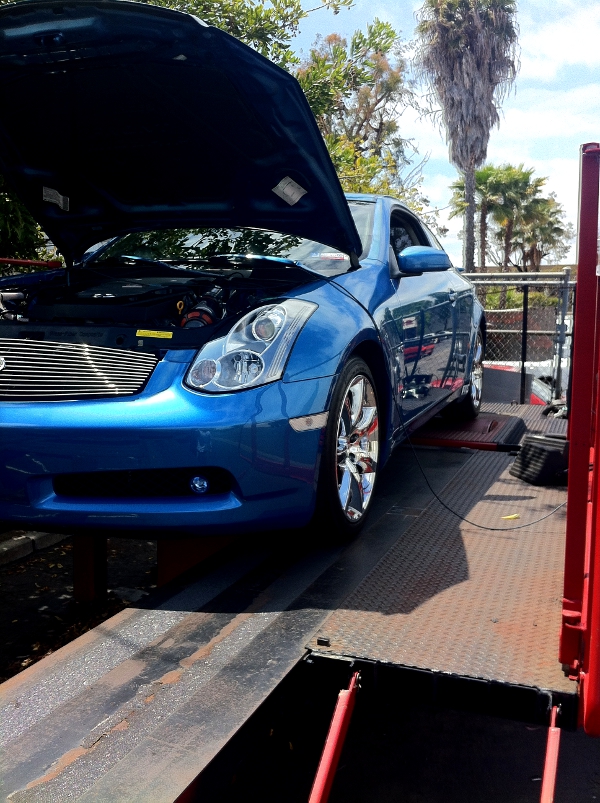 We have a twin pair of FORD GT's getting some suspension love by way of PENSKE coilovers and alignment.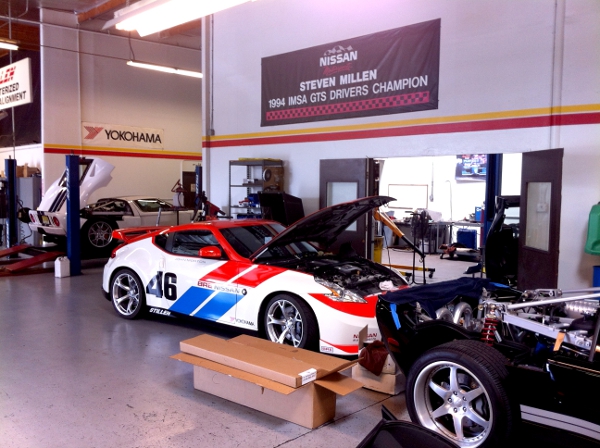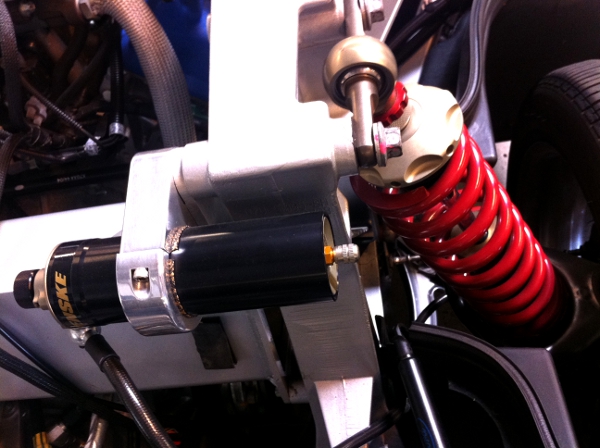 Not only do we have one gorgeous 370z in the shop but we have two, getting some routine maintenance done…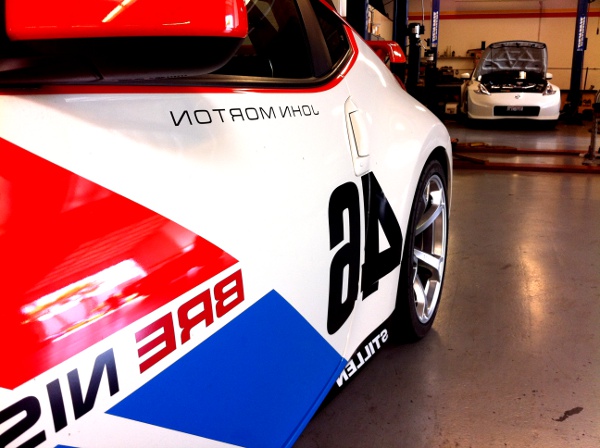 As you can see, the guys in the Performance Center have had a very busy day, but that's not to say we don't have time for new projects here at STILLEN. Make sure you give us a call if you need anything done, from oil changes to custom builds, these guys quite literally do it all.
STILLEN Performance Center
(866) 250-5542
March 28, 2012
Often times we get customers who stop by to pick up parts they purchased from our online store and they aren't aware of our fully functioning service bay.  Heck, it even surprised me when I first showed up here. We know that in this day and age it's very rare to have an actual shop that allows local pick up of purchased parts and it's even MORE rare to have a kick ass service bay attached to that shop that will install those parts for you.  We pride ourselves in providing both to our customers.
That was actually the case for the customer with the Ford Mustang Boss 302.  Being an avid ford enthusiast, he has more than one Ford vehicle in his driveway, a (550 hp) Ford GT, a "plain old" (400hp) Mustang GT , and this (440hp) Ford Mustang BOSS 302 are a few of the ponies in his stable.  Guess which one he takes to track the most?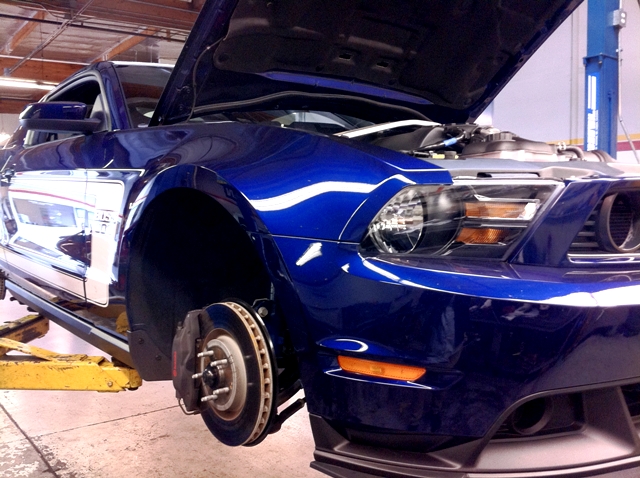 Yeah, I wouldn't take my priceless FORD GT to the track that much either, and the Mustang GT I would probably let the wife use to get groceries and roast boy racers on the weekends. Which leaves only one option… BOSS!
Having a weekend warrior track car usually means that you burn through items such as brake pads and tires pretty quickly, and the only shop he trusts to do all his maintenance work is, yeah you guessed it, STILLEN.
We threw the thoroughbred BOSS 302 up on the lift and swapped out the Brembo brake pads and added new brake fluid in a jif, so our customer can spend more time at the track with rock solid brakes and less couch time.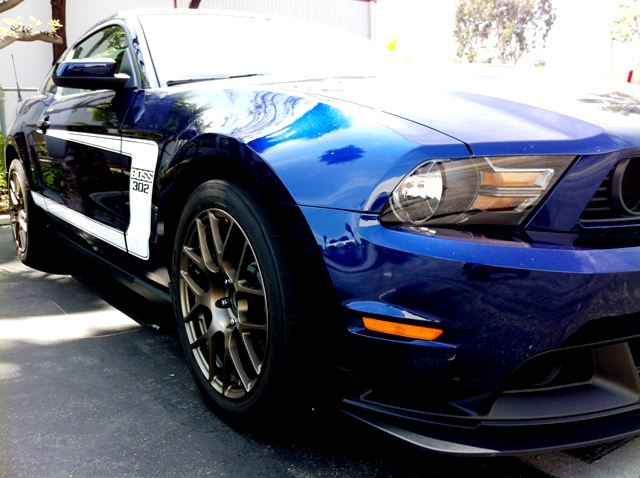 If you have any questions or would like to schedule a service appointment for your car please feel free to give us a call at (888) 366-0686 or go to www.STILLEN.com
March 20, 2012
Although FORD GT owners are few and far between, we pride ourselves on providing a complete array of services for that particular vehicle. From offering a full spectrum of performance parts, to doing oil changes, and full transmission rebuilds, we offer it all.
Here's a quick snapshot of Aaron in our service department prepping a Ford GT for a new clutch.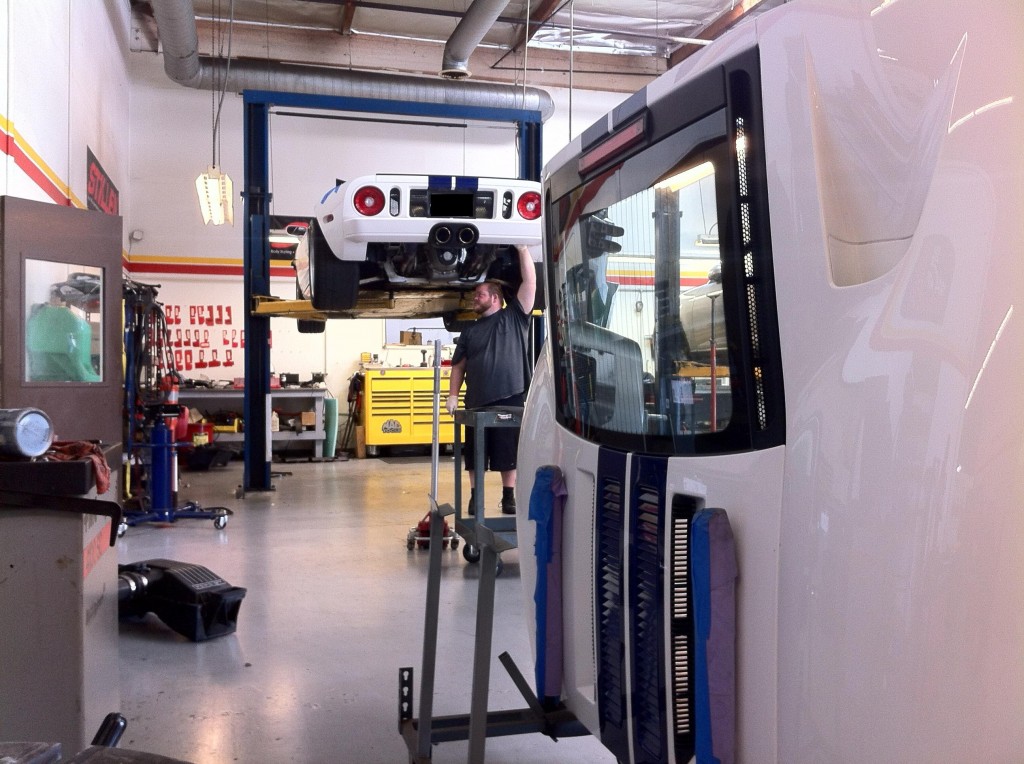 And if you were wondering what that bad boy looks like without the bonnet on.

Ill take one of those superchargers with a side of fries please!!
Be sure to check out our FORD GT section of the site for all your performance needs.
March 19, 2012
We decided to start your week off with a snapshot of Steve piloting the STILLEN Ford GT into some serious airtime, during the 2012 Targa Bambina in New Zealand.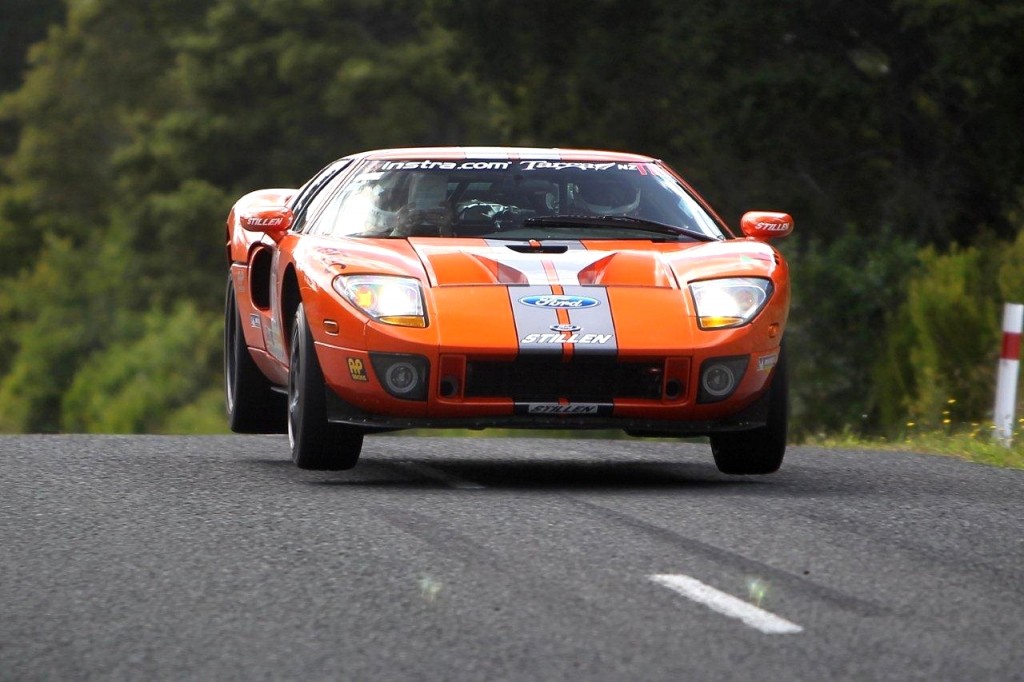 Before this picture was taken, Steve had said that he was planning on taking it easy during the Rally and just enjoying the drive. Looks like "easy" includes strapping a set of wings on a GT40 and letting it fly.
Steve and Jodi, did a fantastic job during the Rally and the husband and wife team put the STILLEN FORD GT into second in class, third in two wheel drive modern, and sixth place overall. They also won the award for highest placed husband and wife team.
Congratulations Guys!!
December 15, 2011
Few things stick out in my life as such happy times as ripping open the giant Slot Car box at Christmas with the TYCO logo and the huge "Zero Gravity Cliff Hangers" or            "US1 Trucking" emblazoned on the side, shoving aside other gifts and wads of torn and crumpled wrapping paper to clear enough room and take over the living room.
Getting the track set up, plugged in, the hum of the power supply, finally jamming a finger down on the trigger and watching the little car shoot down the track at what seems like 900mph with tiny sparks visible under the chassis, not having a chance in the world at making the turn and spiraling off somehow getting airborne and disappearing in the depths and darkness behind the Christmas tree in the corner.. Controller surprisingly hot in my hand and a curl of smoke coming up through the vents..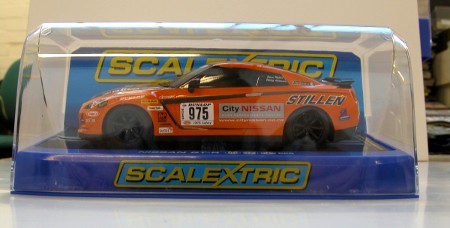 For those who hung on to those good times and continued on with Slot Car Racing, no doubt Scalextric is a name you've heard of and trust. They specialize in bringing realistic vehicles to the slot car world, and this year they've taken on recreating the STILLEN R35 Nissan GT-R in striking detail.
The Nissan GT-R is done in a 1:32 scale, and even be modified just like the real thing, changing anything from tires to gears to swapping motors. Check out the detail in the pictures below:
Steve Millen and STILLEN have a history with Scalextrix, as they also did the STILLEN Ford GT a couple of years back after it competed in the New Zealand Targa:
So if you are a slot car enthusiast, or know of one, this is a perfect Christmas item to add to the vehicle fleet!
February 6, 2009
Well after long last, here is the in-car footage of a couple of stages from the 2008 Dunlop Targa Rally in New Zealand.  Special thanks to Streetfire.net for providing the camera equipment.

These videos are both from Day 1 (of 6 days) of the rally, and are full stages, giving you some of what it's like to be part of such a neat event such as this. Read more
November 13, 2008
Well, the rally has been over for about a week and a half now.  I have returned home from the 2008 SEMA show and I have finally been able to sit down and breathe a little bit.  I've watched the videos that you will soon be seeing.  I have sorted through all of the pictures which will be making their way on to the blogs soon.  And, most importantly, I have thought about the week's event.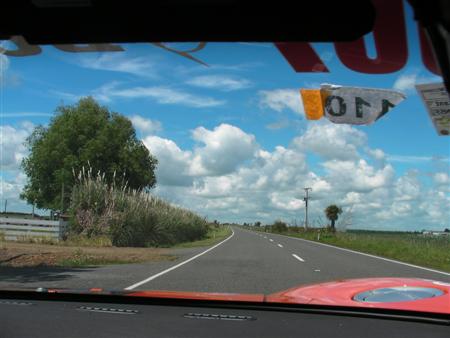 November 3, 2008
Well, the rally is over and I'm exhausted…It has been a VERY long week. We are extremely excited with how the week went. The car performed relatively flawlessly. If it weren't for the rear suspension issues the only service performed to the car would have been fuel, brake pads, oil change, a new set of spark plugs, and two new rear tires. Even then the only reason we put the tires on was because of the rain.