January 23, 2009
STILLEN is proud to release our line of high performance lightweight pulleys for popular Nissan/Infiniti applications.  OEM steel pulleys, especially crank pulleys, can be quite heavy, robbing horsepower.  
Upgrading these pulleys to a STILLEN 6061 Aluminum set reduces rotating mass, allowing for easier and quicker revving of the engine, resulting in increased performance. Read more
October 20, 2008
STILLEN is proud to introduce our VQ35 Oil Pan Upgrade. This extra capacity oil pan for the 350Z, G35 Coupe and G35 Sedan is a simple, effective way to ensure your VQ35 has an ample supply of oil.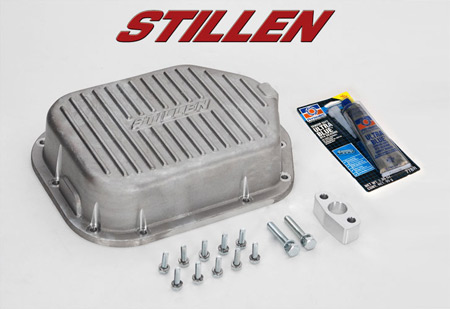 More Info after the jump… Read more