July 15, 2009
Road & Track Magazine has practically been living at STILLEN documenting the build on the STILLEN GT-R.  We're in the final stages of the build, with the BASF paint recently finished, Password:JDM dry carbon goodies, suspension, AP Racing carbon ceramic brakes and final installation beginning, including track testing in preparation for the 2009 Targa Newfoundland Rally.
Road & Track have released three new videos, one covering the GT-R in the paint booth, one highlighting the ultra lightweight Password:JDM dry carbon parts and some other upgrades, and the most recent with Steve Millen discussing the current suspension upgrades being done to the car.
Road & Track Video: STILLEN R35 GT-R Suspension Upgrades
Road & Track Video: STILLEN R35 GT-R In The Paint Booth
Road & Track Video: STILLEN R35 GT-R Lightweight Body Components and Intake System
July 5, 2009
Progress on the STILLEN GT-R continues at a maddening pace, getting the car prepared for the upcoming September deadline for the Targa Newfoundland Tarmac Rally.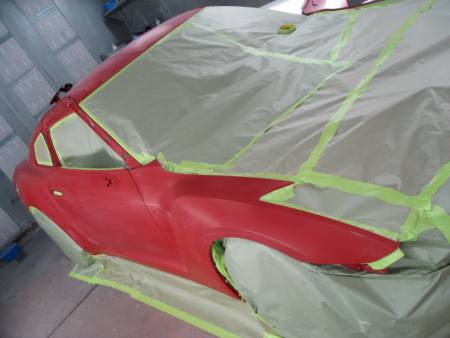 With most of the lightening done, including gutting the interior, Password:JDM dry carbon panels, and even subtle lightening of other components (see below.. hey weight is weight), it was time to get the GT-R into the paint booth. Read more
May 29, 2009
STILLEN is proud to release something we've been developing and fine-tuning for quite some time, our Secondary Cat Delete Y-Pipe for the Nissan GT-R!
The factory equipment this replaces contains two flow-robbing cats and weighs in at a hefty 30.25 lbs!  Our new Y-pipe replaces those cats with polished 304 stainless steel resonators and drops an astounding 47% of that weight, coming in right at 16 lbs.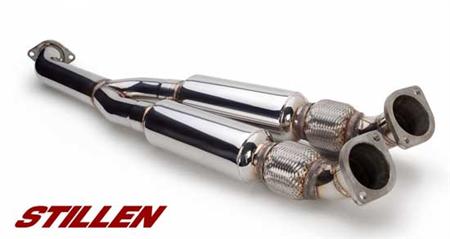 There is a lot of power held back by the factory exhaust system on the Nissan GT-R. By eliminating the factory catalytic converters, STILLEN has successfully improved flow, creating power gains as well as dramatically improving sound. Read more
May 29, 2009
STILLEN is excited to announce the release of our premier Nissan GT-R Exhaust System.  After numerous systems were designed, fabricated and tested; Steve Millen selected this configuration as the one to put into production.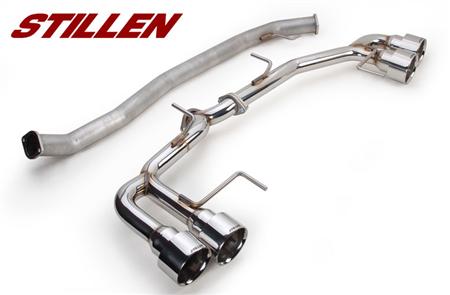 Meeting all of his criteria for power, sound and appearance this cat-back system uses 304 Stainless Steel, is TIG welded throughout, 27% lighter than stock (30 lbs versus 41 lbs for stock) and results in an aggressive (but not obtrusive) tone. Read more