October 26, 2011
Well we had an eventful day today!!!  I wrote last night's first blog post from the hotel room prior to everyone else arriving.  Conrad and I got there a bit early so we checked in and started getting things organized for the rest of the teams arrival.  Once Steve and Jen arrived we ran down to the town they were in and went straight over to the local Nissan dealership who were kind enough to offer the use of their facilities so we could go over the car after the first days events.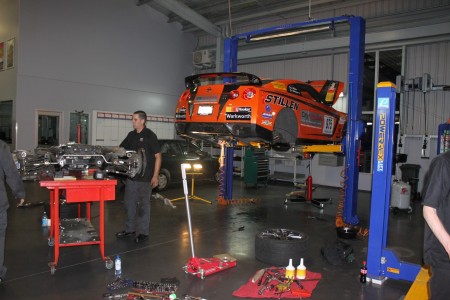 Steve had lost considerable amounts of time because the car was going into limp mode due to high transmission temperatures.  We wanted to inspect everything and see what was going on.  As soon as we dropped the diff fluid, we knew we had found the culprit.  Inside the diff fluid there were clear signs of metal wear.  The fluid had taken on a metallic shimmer.  We inspected the transmission fluid and it looked fine.  For those of you who don't know, the GT-R rear differential, transmission, and transfer case all share one big assembly.  So, we figured that the differential was getting so hot it was cooking the transmission as well.  The only thing we could do was pull out our spare assembly and install it.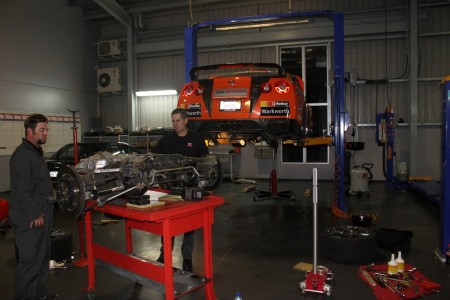 Normally, if we were in a GT-R certified dealership working with the right tools, this would be a 3-5 hour job.  However, this was not a certified GT-R dealer, and we did not have all the tools!  After a lot of swearing, some busted knuckles, and some frustrating moments, we finished the swap….at 5:15 a.m. this morning!!!  We went back to our hotel rooms, got an hour of sleep and packed up to take on today's adventures.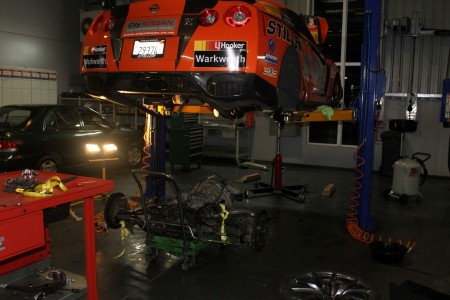 That was a lot of work and a real pain but boy was it worth it!!!  Steve was pushing hard today and according to early reports finished second in a couple stages.  Had he been able to push harder yesterday like he did today we would be in a much better position!!!  Unfortunately, we're a little out of luck as it is what it is, but that's racing!
Attrition is already showing on some of our competitors cars!  Dodson blew up one of their gear boxes yesterday and was having more issues today, keep in mind their transmissions are HEAVILY modified and far from stock.  Proctor cracked three wheels yesterday and arrived to the parking garage this morning with a brand new set on all four cars!  A couple of cars have gone off but fortunately nothing major and everyone has been able to carry on and make the necessary repairs.
While it was awesome to see Steve and Jen pushing hard today and making big strides, it was even more exciting when Leigh Hopper challenged Steve to a bit of a drag race at this afternoon's extended stay lunch stop on an airport strip.  Normally these stops are only an hour or so, but to avoid the evening traffic crossing the bridge in Auckland the organizers set up a three hour event at Sunny Hills airport in Warkworth.  Leigh challenged Steve to a drag race in the GT R….against his acrobatics helicopter!!!  It was insane!  Leigh is an amazing pilot and was performing some amazing aerial acrobatics, including sliding his helicopter along the grass for a good 100 feet or so.  They raced twice and Steve won the first time but Hopper took the victory the second go around. Check out the video on-board to see the race!  The GT-R's ECU has been set with a top speed limiter of 200km/hr, which is the maximum speed allowed in the rally.. Leigh's helicopter doesn't have such a limiter!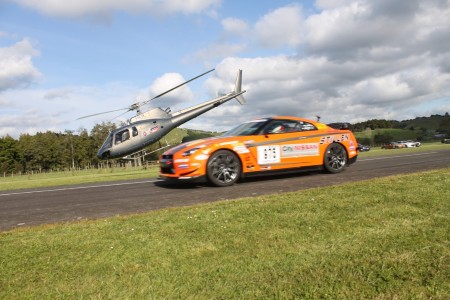 All in all, it was an awesome day!  However, as you can imagine, I'm exhausted!!!  Enjoy the pictures and video, I'm going to bed!
All 2011 Targa New Zealand Coverage
================================================
October 25, 2011
Today was the first  day of actual racing.  It was a great day and Jen and Steve did a fantastic job.  Their still getting to know each other's styles and figure out what the other one wants to say as well as hear.  It always takes a bit of time to develop that relationship between driver and co-driver.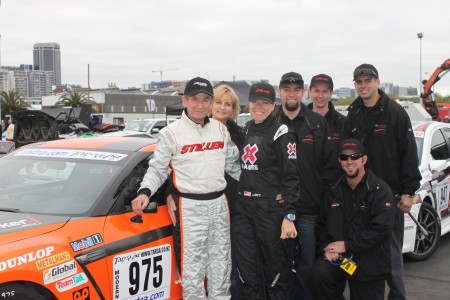 (Team STILLEN – Steve Millen, Jodi Millen, Jen Horsey, Kyle Millen, Conrad Healy, Joe Nagy, Mark Ungles)
The car is running well.  We're ending the night in Whangarei ("wonG uh ray" or "phonG uh ray" if you say it the Maori way).  We're very excited to be on new roads this year.  It really helps level the playing field.  When the organizers put these events on they have to get the approval from every single person who lives on the roads we're going to be racing on.  It takes about five months and they see around 9,000 people.  It's truly impressive and even more impressive that they were able to branch out to new parts of the country!  Peter Martin and the crew at Targa New Zealand have worked hard to put on the best possible event!
Conrad and I did quite a lot of traveling today and got to see three stages!  Got some great action shots as well as a few "uh oh" moments from some of the competitors.  Steve has been up and down in the standings all day.  The first couple of stages were a bit rocky but later in the day they started making some great times and even beating some of the front runners like Tony Quinn.  It's still very early in the race though.
Wish us luck and follow along as the rally continues!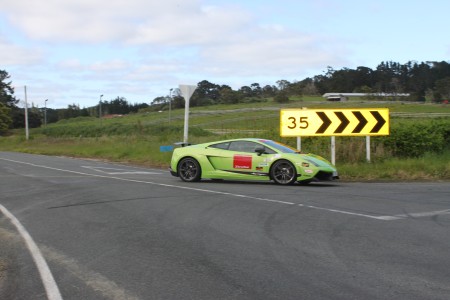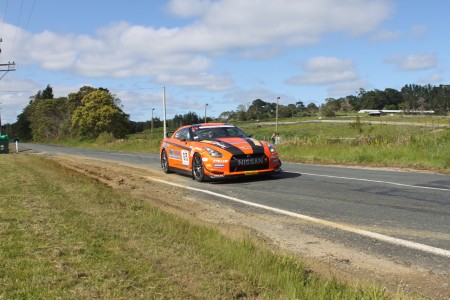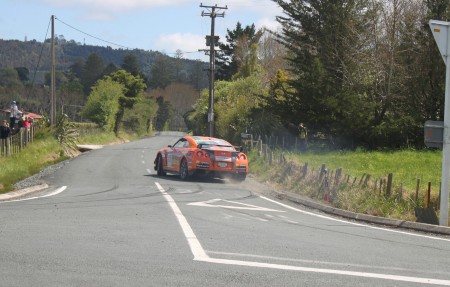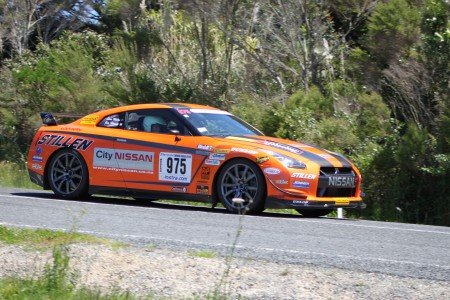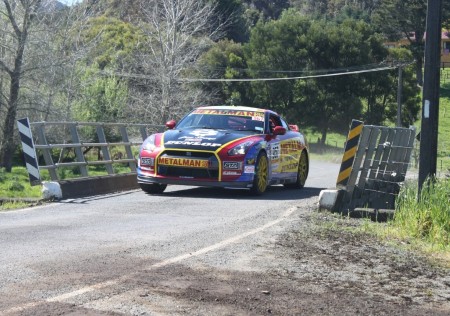 All 2011 Targa New Zealand Coverage
================================================
October 24, 2011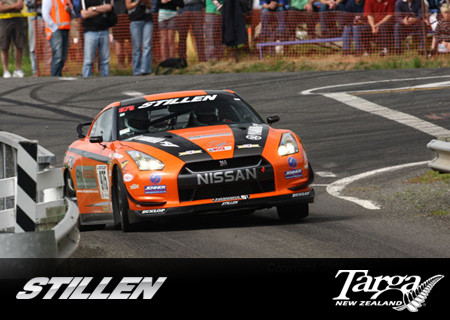 Well, we're back in New Zealand for the Targa Rally.  Today was the first official day of the event and it started with scrutineering in the viaduct in Auckland Harbor.  Last night was pretty exciting as the All Blacks (New Zealand rugby team) won the world cup!  Today was a bit busy in Auckland as they shut down the main streets and had a ticker tape parade for the team.  GO ALL BLACKS!!!!!
Once we got down to the scrutineering location we let Steve and Jen (more on Jen later in this post) do their thing with the organizers of the event.  Mark and Joe (you know them from years past) have to follow up with their crew meeting.  Conrad and I cruised through the park ferme (parking area) to check out some of the competitors cars.  The BS has already started as some of the other GT-R teams are telling us they aren't running as much power as we know they are….That's OK…we're not going to tell them everything we've done either!!! Read more
June 1, 2011
We gave you the heads up earlier this month that we were in development of the STILLEN Protective Skid Plate for the new 2012 DBA-R35 GT-R's, and we're proud to announce that these have been completed and are now shipping!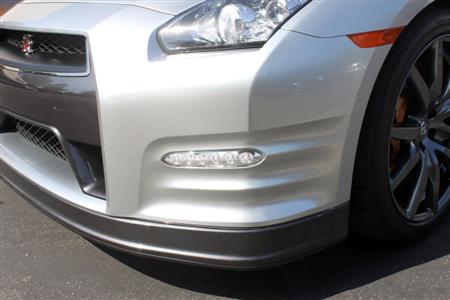 Here's the product text from the STILLEN website:
It's every GT-R owners worst nightmare, scraping the front bumper on anything from driveways, dips, speedbumps, and pulling into that parking spot with the raised curb and making contact.

.

STILLEN has developed a urethane Skid Plate which protects the OEM fascia and paint from scrapes and light bumps. This piece is specifically molded to the GT-R's front bumper, and installs with 3M automotive acrylic foam tape and self-tapping screws to the underside. Durable urethane construction ensures no cracking, and doesn't require painting, although can be color matched if desired.

.

As with all STILLEN urethane body components, these are proudly designed and made in the USA at our Costa Mesa, California facility.
May 11, 2011
One of the more popular products we make for the Nissan GT-R has been the polyurethane Protective Skid Plate, and with the changes to the new 2012 GT-R's front lip, this required a new skid plate to be designed. Proud to announce we are in final development of the new version for the new model!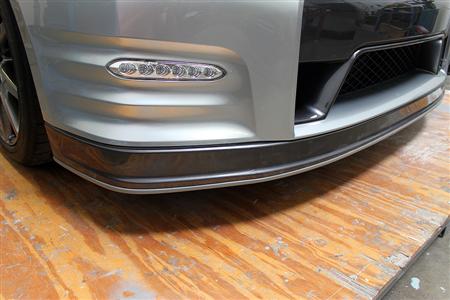 Here's a sneak peek inside the STILLEN modeling shop located in Costa Mesa, CA, and shows the final piece test fitted on the car before we sent it into mold preparation.  The final production part will be black urethane, sprayed with a black matte paint, and can also easily be painted to match any specific color if desired. Read more