September 25, 2013
The Power Flow Short Ram Intake by Injen is for the driver who wants to get an affordable deal on some serious performance and help his brand new 2014 Silverado/Sierra 1500 5.3L breath better for the duration of its life on the road. This short ram intake makes some serious power, with up to 15.14HP and 15.07Ft/lbs gained, you'll feel the difference as soon as you step on the pedal for the first time after installing the Power Flow Short Ram Intake.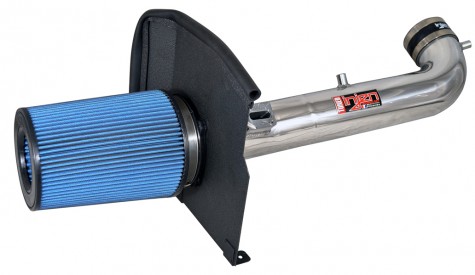 The Power Flow short ram intake comes with the heat shield built-in and each has a large 5-inch dry supernano web filter, a 3.75-inch with 3.5-inch mandrel bent induction tube, re-enforced silicone hoses with stainless steel band clamps and a CNC machined billet MAF adapter. All these features demonstrate the time and research Injen invested into the Power Flow Short Ram Intake Systems, and they provide you an edge over the stock intake system that's not only noticeable in the way your Silverado or Sierra feels to drive, but also in the way it breathes once the short ram intake is installed.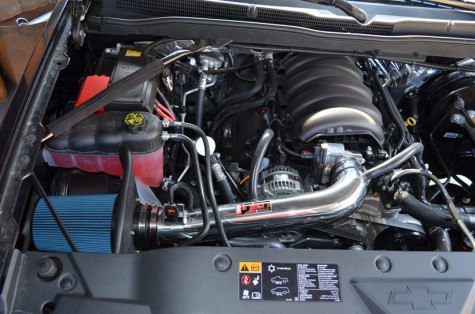 Show your powerful new SUV you care and install a Power Flow Short Ram Intake today, to boost your performance with an affordable, lasting upgrade to your air flow. Check the Power Flow Short Ram Intake out and get ahold of STILLEN to place your order today, and you come to the Performance Shop if you want to do the install here, or just handle the simple process at home.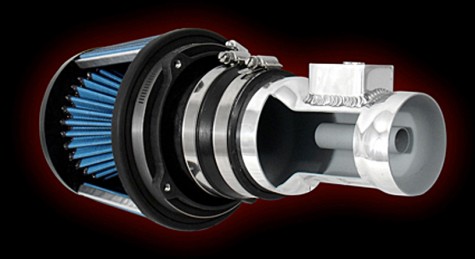 Check out all the Injen we carry here at STILLEN and call (866) 250-5542 to speak to an expert or place an order, or visit the Performance Shop site and schedule everything from a full build to a regular install or maintenance.
August 10, 2012
It's official the Scion FR-S / Subaru BRZ has the aftermarket industry in a buzz and although we would LOVE to get our products out on the market as soon as possible, we always make sure the products do what they should before you put them on your vehicle. Case in point the STILLEN designed intake for the Scion FR-S.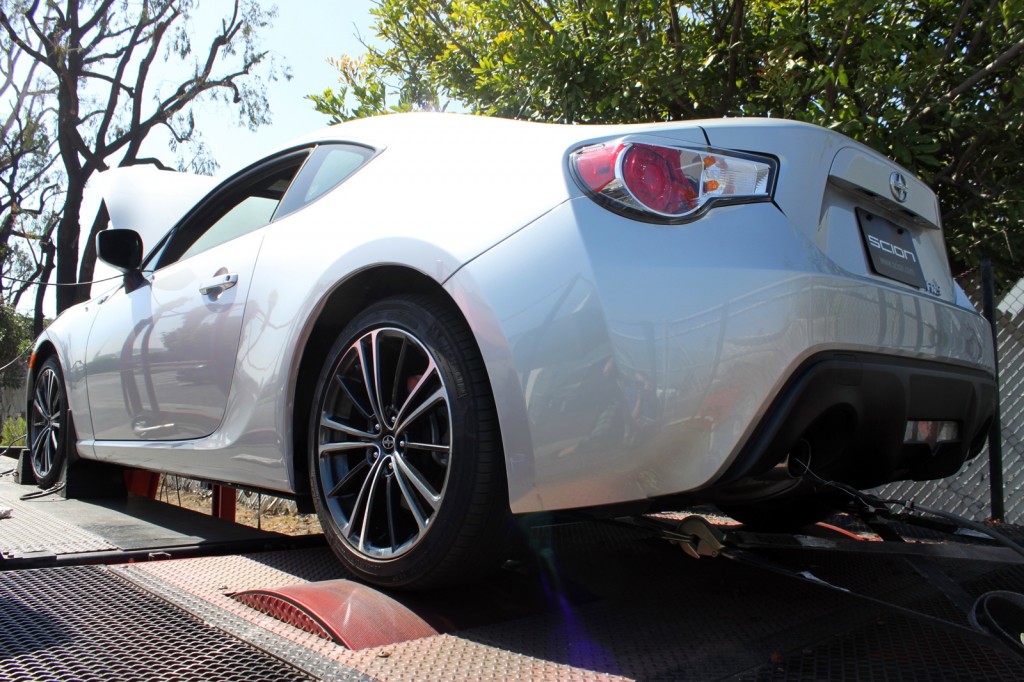 Here's a quick teaser vid of the FR-S putting the intake to good use… We can't wait to hear a customer scream by the building as soon as they get theirs installed.

Make sure you visit our website or give us a call for more information on STILLEN SCION FR-S and SUBARU BRZ goodies.
www.STILLEN.com
STILLEN
(800) 834-0376
June 13, 2012
Most people immeditately associate STILLEN with everything Nissan, while we do pride ourselves on our extensive knowledge of the name plate that was the corner stone of our founder Steve Millen's racing career. We also, pride ourselves in our knowledge of just about every other make and model as well. We treat every car that comes into our performance center with extreme care and respect. From routine oil changes, to motor swaps, to brake jobs, there is never a corner cut or a shortcut taken in the work we do for our customer vehicles.  We are glad to see that word of this commitment to quality is spreading faster than ever,  a quick snapshot of the vehicles in our Performance Center today further illustrates this.
This customer is blending the line between street and track with an amazing suspension set up and a front and rear set of AP RACING brakes for his Subaru WRX STI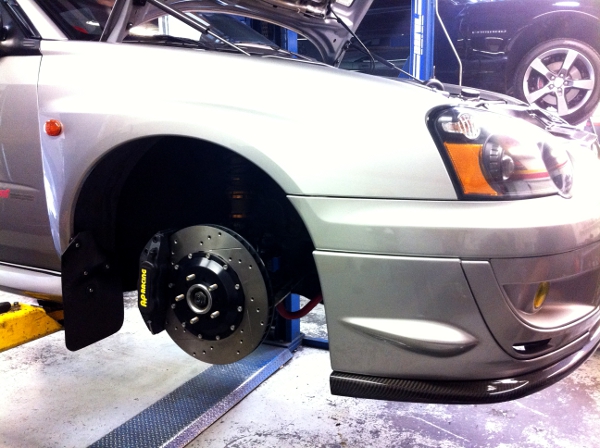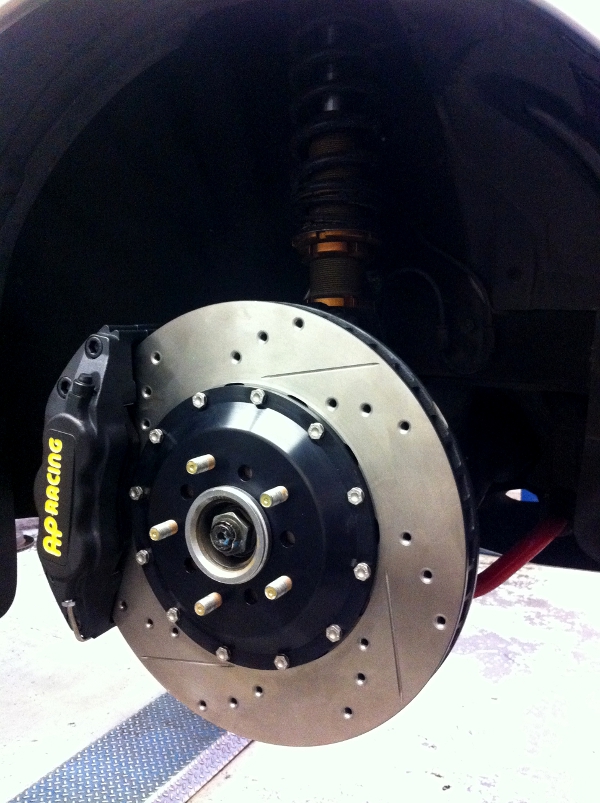 A different customer brought in his 2012 Chevrolet Camaro to get a Cat-back exhaust system installed in order to unleash the power and the sounds of his 6.2L  L99 Camaro SS.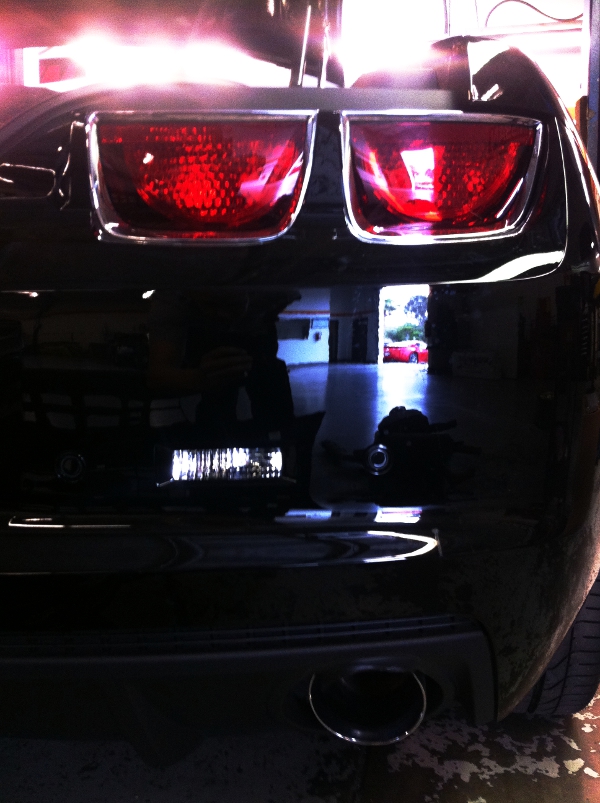 We have a beautiful Nismo 350z in the corner of our shop getting a tune up and a Stage 3 Supercharger installed.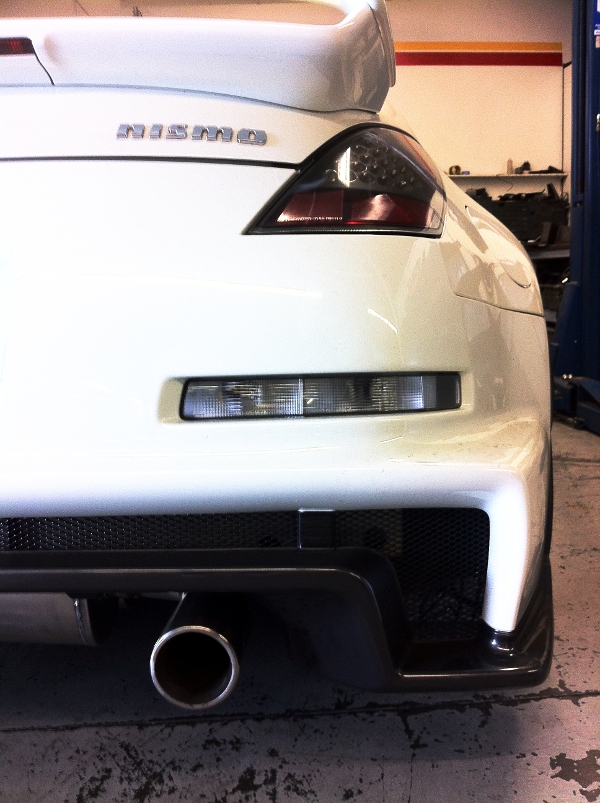 On our alignment rack we have a 2011 GT-R getting some angle dialed into it's suspension in order to make it handle even better on the street and track.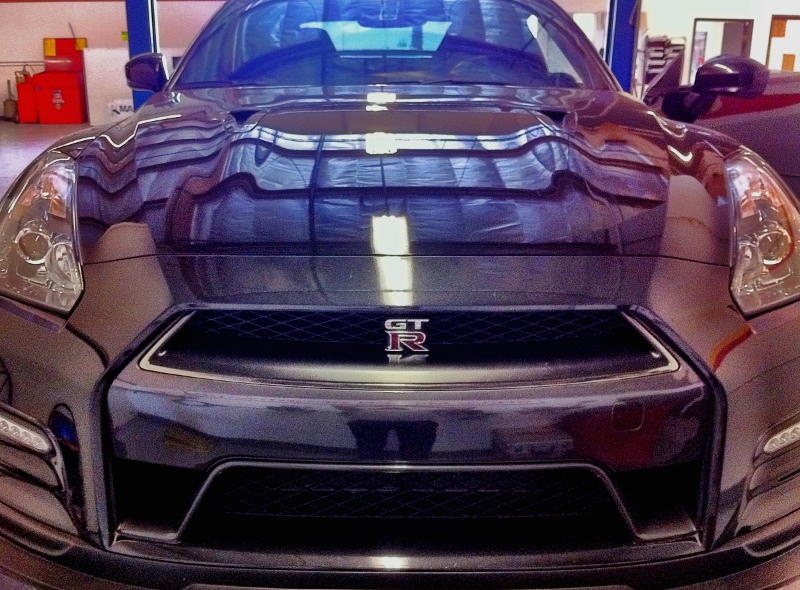 If you happen to own a specialty vehicle and feel it deserves to get the respect and attention you put into it by a PROFESSIONAL mechanic. Please don't hesitate to give us a ring. 1-866-250-5542 One of our specialists will gladly set up and appointment for you and make sure your ride gets the attention it deserves.
June 11, 2012
The SUBARU BRZ / SCION FRS is taking the sport compact world by storm and naturally the masterminds in our RD department have got the creative juices flowing in order to bring more excitement to this fantastic platform.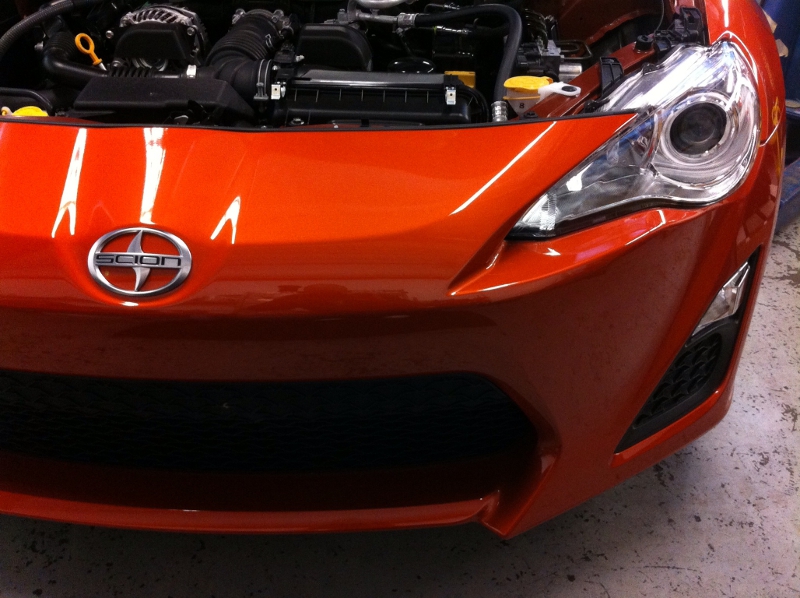 I can't say what parts we currently have in the works so I'll end this post with a question to all you FRS / BRZ owners.
What parts would you like to see us develop first for this bad boy?
March 16, 2012
Increase horsepower and improve gas mileage on your 2012 Infiniti M37 with Stillen's Gen 2 Dual Intake Kit.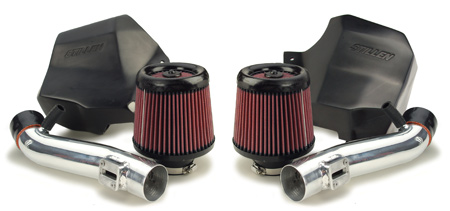 The STILLEN Infiniti M37 intake kit replaces the restrictive factory air boxes with 2 dual cone genuine K&N reusable high flow conical air filters. These filters are designed with an integral velocity stack and attach to our newly designed polished aluminum long tubes. Replacing the factory intake tubes with the STILLEN design adds additional horsepower, and a great look for the engine bay. We have also included two paint able urethane heat shields to keep the intake charge as cool as possible.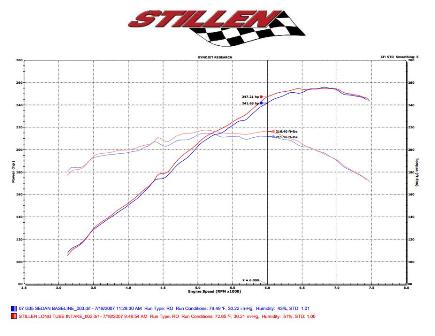 By installing just the intake kit we have seen a gain of +5 horsepower and +4lb feet of torque at the wheels on our test vehicles. Plus, you getting the added bonus of adding a little grunt to the intake sound of your M37.

For more information on the Infiniti M37 STILLEN Intake kit, click here.