December 2, 2009
Rounding out the recently launched Kia Soul performance products as well as body styling products, STILLEN is announcing the release of the Kia Soul Strut Tower Brace, Eibach lowering springs, as well as upgraded wheel options.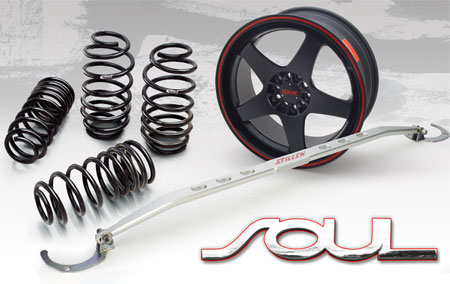 The combination of the stiffer springs from Eibach, lowering the center of gravity on the Soul, and firming up the front suspension with the STILLEN Strut Tower Brace inspires additional confidence in spirited driving. Read more
November 27, 2009
After months of development, STILLEN is proud to release our new styling products for the new Kia Soul as seen at SEMA 2009.
Aero components include the Kia Soul Front Lip Spoiler made from durable Polyurethane to withstand abuse and perform just like OEM. Also new from the design studio is the Kia Soul Rear Roof Wing, constructed of urethane. Read more
September 23, 2009
We are proud to release a high-quality Stainless Exhaust and Hi-Flow Intake for the hot new 2010 Kia Soul. These Kia Soul performance products make both a visual impact and transform the sound of the Soul's 2.0L engine.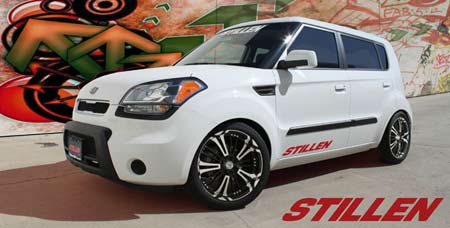 For all of the details follow the jump Read more