July 17, 2013
When a car is just done right, there's that jolt that seems to travel directly from your eyeballs to your brain when you see it, causing you to mouth the word 'whoa…'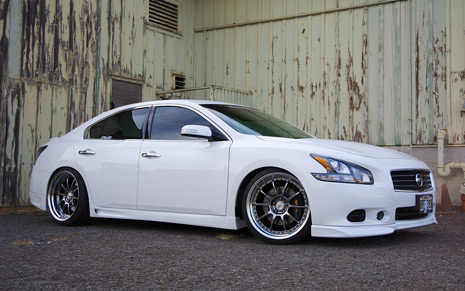 Such is the case with STILLEN customer Alden Arneson and his 2011 Nissan Maxima SV Sport, taking advantage of almost every product STILLEN manufactures for the 7th Generation Maxima and showcasing what a cleanly modified Max can achieve to be.. and he's not done yet!  Alden worked closely with our dealer Revision Audio near his hometown in Hawaii to make his dream a reality.
Alden's Maxima takes everything into account.. Full STILLEN polyurethane body kit, performance products including a cold-air intake and stainless catback exhaust system, suspension system featuring coilovers, sway bar and braces, and what most people seem to forget when building a high performance vehicle, a complete AP Racing big brake upgrade by STILLEN.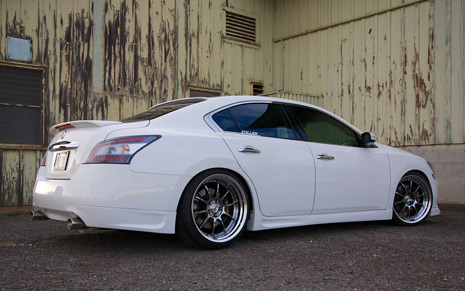 Maxima Modification List
We asked Alden about his build, why he chose the Maxima, and what he has planned next, and here's his thoughts:
I became interested in the maxima after I had seen the new body style.  I loved how aggressive it looked.  After I took it for a test drive, I was sold.  At first, I told my self that I wasn't going to mod this car.  I previously owned a fully built Mitsubishi Galant.  I was always into building something different.  Needless to say, I got bored.  I decided that I would just drop the car and be done with it.

Well, then came the rims.  The addiction had started again.  I began to look around for parts.  I knew that STILLEN had been making Nissan parts for a long time.  To my amazement, I found a whole bunch of parts for the Maxima.  I knew that I had to have everything that was out there for this car.  Fast forward about a year and the project is still going.  My future plans include a full air bag suspension setup from AirRunner systems.  A full custom audio setup is also in the works currently.

Just want to thank STILLEN for making awesome parts.  I hope there are more in the works.  I also wanna give a shout out to Revision Audio.  They have pretty much built my car from the bottom up.  Special thanks to Samson Mak, Derek Katayama, and Todd Oya for all of your help.
February 10, 2012
Newmarket Infiniti/Nissan's latest build: this stylish 2012 Nissan Maxima.
Parts List
20″ M56S Wheels in Toyo Tires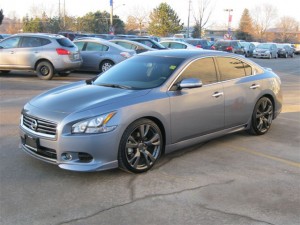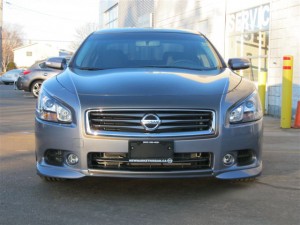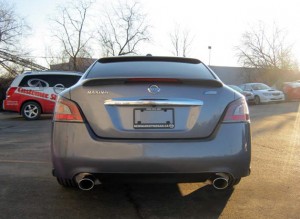 If you're in Ontario, Canada and want to check out this modified Maxima and others like it, stop by New Market Infiniti/Nissan or call Tom @ (905) 895-8785
July 19, 2009
On Saturday we opened up the parking lot and the doors to STILLEN as a place for guys at NICO to come down and throw a BBQ meet.  We were really impressed at the number of attendees, and the quality of the vehicles that showed up!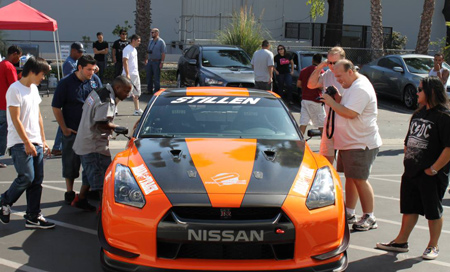 This was also the first time anyone has seen (and heard!) the STILLEN GT-R in a public setting, and the build is getting much closer to being finished in preparation for the upcoming Targa Newfoundland Rally in September. Read more
February 5, 2009
We recently introduced the STILLEN Roof Wing for the 04-06 Nissan Maxima (Part# 108264), and wanted to showcase it on a customer vehicle, and Maxima.org member Fastmax05 was up for the challenge.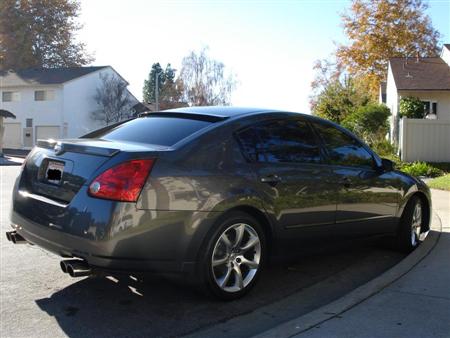 As you can see the Roof Wing adds a unique, finishing touch to the lines of the 6th generation Maxima, and is a very easy install. Read more
November 7, 2008
After wrapping up the final details with the STILLEN 2009 Maxima we showed you earlier, we hustled it onto a transporter last week for delivery to Las Vegas and the 2008 SEMA Show (click HERE for Autoblog's coverage of the show).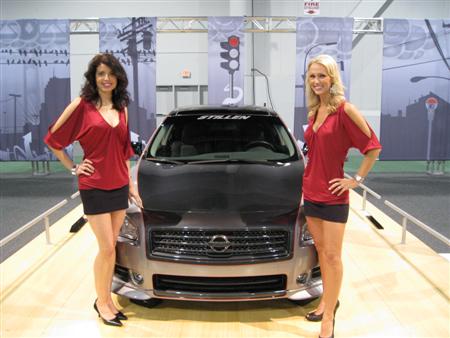 more information and photos after the jump… Read more