December 13, 2010
The Nissan Juke is the latest mini-crossover to be released, and with it's unique look, turbocharged and direct-injected 1.6L engine with solid performance numbers (not to mention available in AWD!), it's no wonder this car is making waves and creating buzz.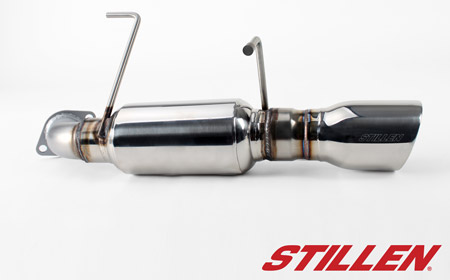 UPDATE 3/2011:  We have made a change to the stainless steel tip – Improving the flow with the Juke body, and going with a dual wall slash cut tip.  See below for images installed on the Juke!
The calls were almost immediate from Nissan dealerships across the country inquiring what our plans were, and when STILLEN would have upgrades available for the Juke. We at STILLEN are happy to announce that day is here, beginning with the STILLEN Nissan Juke Exhaust. [Video Below] Read more
December 11, 2010
STILLEN has added another application to the popular Front License Plate Bracket kits available for most Nissan and Infiniti vehicles with the inclusion of the new 2011 Nissan Juke!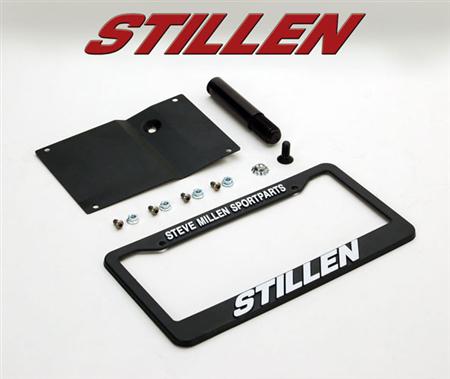 For all of you who don't want to have to drill the factory plastic license plate brackets into your bumper, damaging it and leaving you without options if you don't want to run a front license plate, this kit is for you.  This kit uses the factory tow hook on the front of the vehicle, which is accessible by a small removable panel in the fascia, and makes it easy to add or remove whenever necessary. Read more
October 19, 2010
During the product development process at STILLEN, our designers and engineers come together to make products that marry form and function to create durable parts that enhance your cars looks and performance. Here's a sneak peek at how we make body kits and body components for cars like the 2010 Hyundai Genesis Coupe.
With the goal of enhancing the Genesis' body lines in mind, our design team sketched several variants of a front lip spoiler. After the best concepts were selected, the engineering staff reviewed and revised each mock up, narrowing the ideas down to the most aerodynamically sound and aesthetically pleasing. Read more
September 17, 2010
It's bound to happen, you pull into that parking stall in a hurry, clipping the parking block and hearing that dreaded grinding noise.. Or seeing that impossibly sharp driveway, gripping the wheel tighter as you slowly creep over it, hoping the front won't get damaged too much as you hear the scraping happening and you've already committed..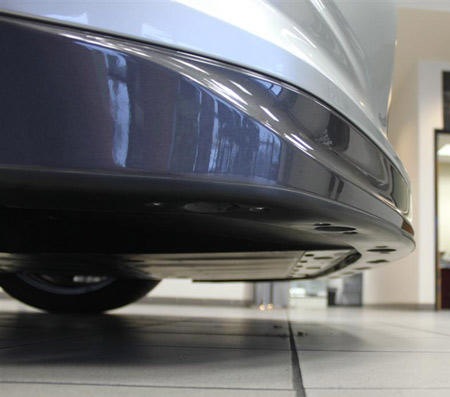 STILLEN has developed a protective skid plate made from urethane to combat this exact problem.  This piece is designed to conform to the bottom side of the front fascia, and protect against scraping and bumps.  It's designed to be sacrificial, and made from durable urethane that can stand the abuse, leaving your factory bumper free from mishaps. Read more
August 17, 2010
The STILLEN / Vortech V-3 series supercharger is unique in that it uses a self-lubricating oil.  This means there is no need for running additional oil lines, or tapping the oil pan.  All of those inconveniences (and future leaks) from previous versions are a thing of the past.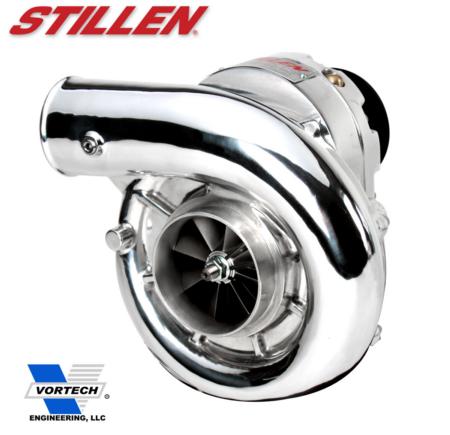 The V-3 utliizes a very simple stainless braided hose that is designed to hang down near the shassis of the car.  Oil changes are made easy by simply removing the drain bolt, and refilling to the specified level.  Please follow these guidelines in servicing your supercharger unit. DO NOT OVERFILL!
STILLEN / Vortech V-3 Supercharger Mainteance Schedule & Procedure Read more