May 24, 2010
News Release
FOR IMMEDIATE RELEASE
STILLEN OFFERS NEW AP RACING
2008-2010 BMW M3 (E9x)
FRONT AND REAR BIG BRAKE KITS
Features innovative Strap Drive System for road and track day applications
Costa Mesa, Calif. – AP Racing, the braking technology choice of professional race teams worldwide (including Rahal Letterman IMSA ALMS GT2 M3, BMW Motorsports FIA GT2 M3, etc), has introduced front and rear Big Brake System for the 2008-2010 BMW M3 (E9x). Available from the Brake Pros product division of STILLEN, these new brake upgrades fit most 18″ and 19″ OE wheels. They are compatible with OE ABS, traction control, stability systems and factory brake master cylinder. Read more
April 3, 2010
Recently we lauched the press release and information regarding the STILLEN 3.7L Supercharger for the Nissan 370Z and Infiniti G37, along with some video of track testing and data logging as we put the supercharger through it's paces in a demanding environment.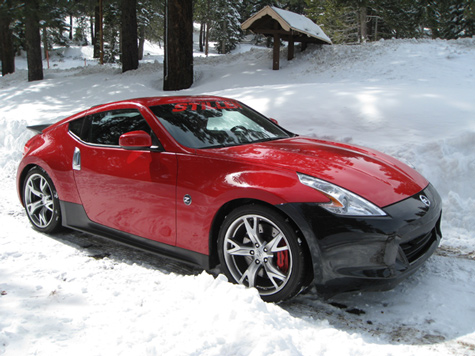 Our testing doesn't stop there.  Steve Millen personally has been putting thousands of miles on the STILLEN 370Z in all types of environments, altitudes, deserts, long trips through surrounding states, and earlier this week spent some time in the snow and cold for some cold weather endurance testing, including freezing temperatures, cold starts below freezing, etc. Read more
March 18, 2010
News Release
FOR IMMEDIATE RELEASE
March 18, 2010
STILLEN Introduces 500+HP Supercharger System for Nissan 370Z / Infiniti G37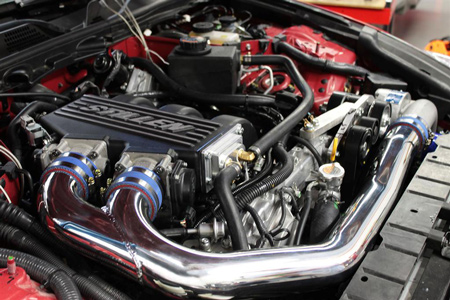 (Costa Mesa – CA) – After more than a year of development and testing, Steve Millen Sportparts (STILLEN) is proud to announce the release of the STILLEN Supercharger System for the Nissan 370Z and Infiniti G37 with the 3.7L VQ37 engine.
This complete bolt-on kit includes everything needed to increase the factory 332 horsepower to a tire shredding 500+ horsepower on 91 octane pump fuel! Read more
November 2, 2009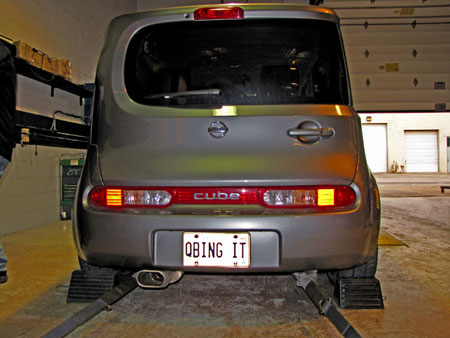 Recently a customer (Chris K. in Canada) put our exhaust and intake on his Cube, and took it to the local dyno to check what type of numbers it put down. Follow the jump to see the surprising results… Read more
October 9, 2009
Continuing with the performance success of the STILLEN Generation 3 Intake System for the 3.7L engines in the G37 Coupe and G37 Sedan, as well as the Dual Throttle Body 3.5L in the G35 Sedan – STILLEN is proud to release the Generation 3 Intake for the Dual Throttle Body 350Z.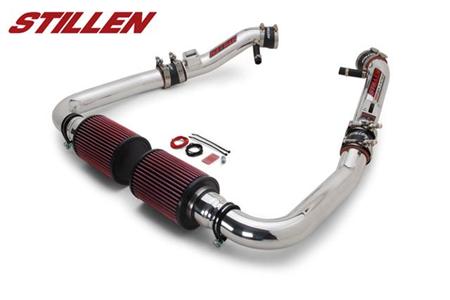 When developing these intakes, we've seen the highest gains after 7-8 dyno runs.  During our testing, gains were up at 20hp to the wheels (dyno after the jump)! Read more