January 7, 2011
One of the most common questions and fears we get from customers or potential customers is a valid one: "Will adding aftermarket parts void my warranty?"
It's a scary premise, and unfortunately one some uneducated dealerships seem to drill into their customers, that using non-OEM parts or upgrades will void the factory warranty, and leave you the new car owner to fend for yourself, without support from the vehicle maker.

Thankfully this isn't the case, and there is legislation in place to protect you, the consumer, from these types of situations.  The Magnusson-Moss Warranty Act was passed way back in 1975 to combat this exact subject, and ensure that you have the freedom to choose aftermarket parts and upgrades without having your warranty stripped or voided.
Dealerships and car companies are required to prove that any modification of the vehicle with aftermarket parts is the cause of the failure.   Read more
October 30, 2009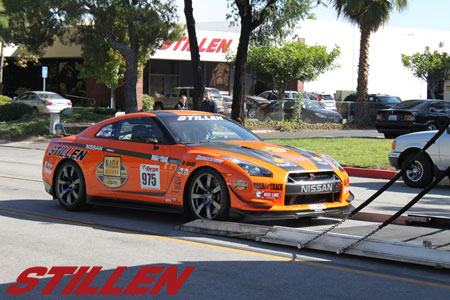 After spending only a short time back home, the STILLEN NADA Guides GT-R is once again going away. This time it is being trucked out to the SEMA show (Nov. 3 – 6 in Las Vegas), where it will be taking up residence in the BASF Automotive Refinish Solutions booth in the Racing and Performance area(booth 21442).
More loading pictures after the jump… Read more
November 11, 2008
We had a blast working with GM this year with their 2008 Chevrolet Silverado 1500 Extended Cab pickup.  We wanted to do something striking for their booth, as we had heard outside of some Hummers, this would be the only pickup present for 2008. The final result is below: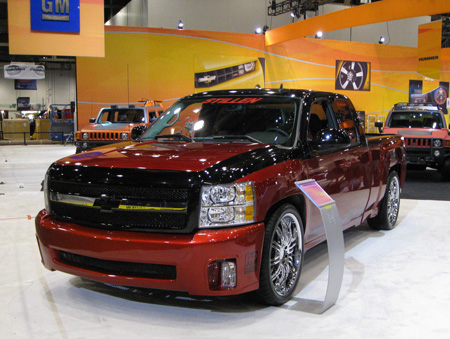 More information and photos after the jump…
November 8, 2008
For this years SEMA Show, we were asked by Infiniti to build a G37 Coupe to take to their booth at SEMA, and we jumped on board.  This year Infiniti had their own area at SEMA, and we were proud to bring a shining example of their flagship coupe for display.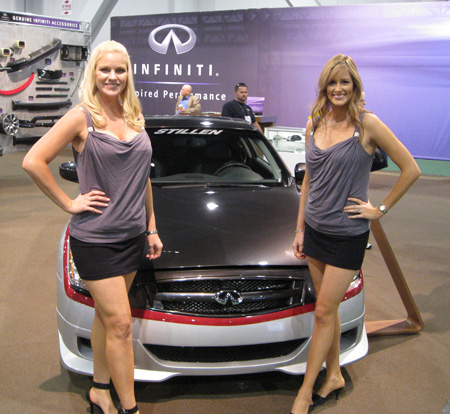 more information, build sheet, and photos after the jump… Read more
November 7, 2008
After wrapping up the final details with the STILLEN 2009 Maxima we showed you earlier, we hustled it onto a transporter last week for delivery to Las Vegas and the 2008 SEMA Show (click HERE for Autoblog's coverage of the show).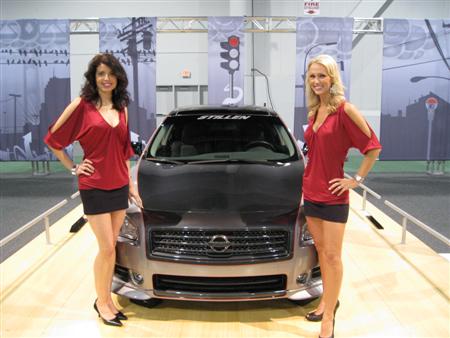 more information and photos after the jump… Read more