December 31, 2013
Since STILLEN signed the agreement with Whipple Superchargers to become the only recognized and warranty certified installer in the Southern California area, the STILLEN Performance Shop  has been booked solid installing these beauties. The dominant car has definitely been the Chevrolet Camaro, but the latest installation was on this absolutely gorgeous Ford F150 6.2 Liter SVT Raptor.
To say we were excited to get right into the Ford Raptor supercharger install would be a huge understatement, the whole office was buzzing and taking bets (no money was exchanged- just bragging rights) on how much h.p. this beast would pull on the Dyno after the install.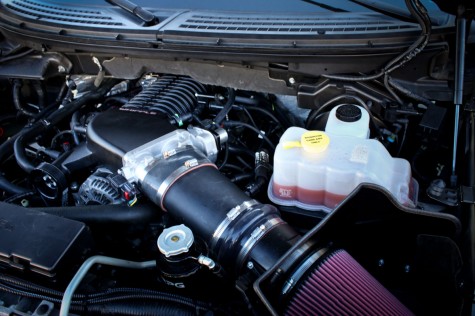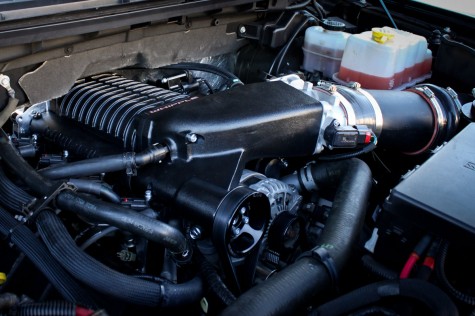 We've had plenty of trucks come through the doors here to get work done, but this was the first Raptor, and a heavily modified one at that with a full RPG suspension, cat-back exhaust, LED lights, winch, 37's, etc.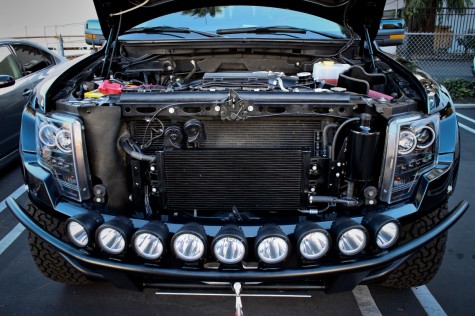 With the latest technology, the all new Whipple supercharger kit creates more power than any other superchargers on the market and is 100% complete and designed for stock engines, but also has enough capability to work with the heaviest of modified engines. With this in mind, we were expecting the Whipple to add about 25% extra horsepower at the wheel to this truck's already impressive resume!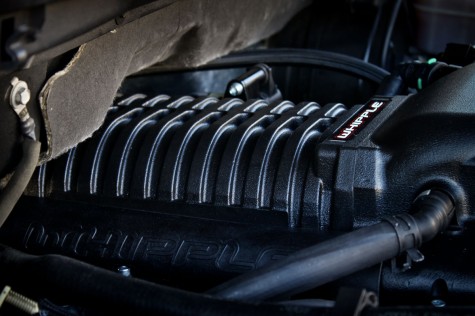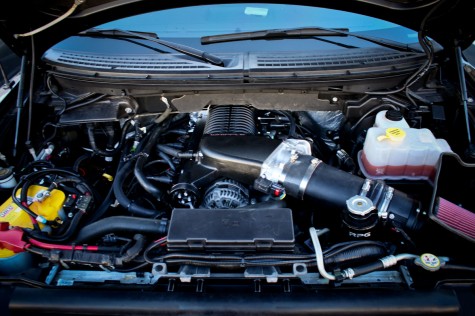 After the Ford Raptor Supercharger Install
On the baseline run on the Dyno the truck pulled 360 h.p. at the wheel. After the install, we mounted it up again and this time the results were drastically different!!! The truck laid down 502 h.p., an almost 40% increase.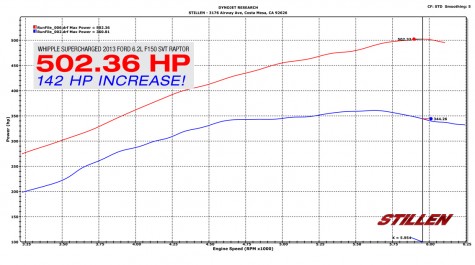 Additionally, our customer saw an increase from 386 to 485 in FT Lbs. of Torque, a 25% increase!!!!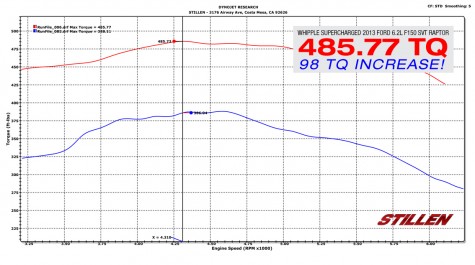 To say our customer was happy after the Ford Raptor supercharger install would be an understatement…..he was over the moon!!! He knew in an instant he had made the right choice on not only the Supercharger, but also on the highly skilled team of technicians at STILLEN to get it installed correctly!! Click on the video below to see second Dyno pull and check out the results.
Whipple Superchargers Installed By STILLEN
STILLEN continues to be the only recognized and warranty certified installer in the Southern California area for all Whipple Supercharger installations. When you have your supercharger kit installed by the STILLEN Performance Shop you can be rest assured that your vehicle will be eligible for coverage under the Whipple Supercharger 3-year/36,000 mile, 5-year/60,000 mile or even the 5-year/100,000 mile warranty options!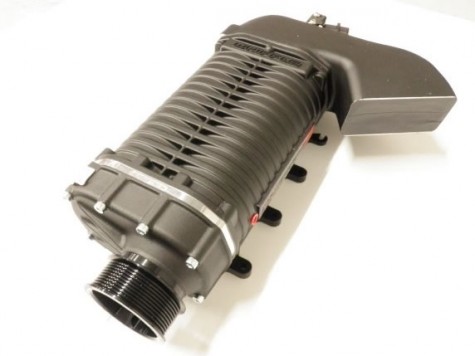 Whipple Superchargers are designed and manufactured in the US and utilize their innovative Twin Screw Compressor technology and only require oil replacement every 100,000 miles. We have Whipple Supercharger kits available and ready to install on your American Car, Truck, or SUV! Call the STILLEN Performance Shop today at (866) 250-5542 to schedule an appointment.
June 19, 2013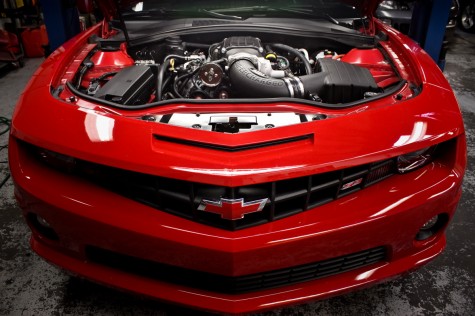 More supercharger goodness here in the STILLEN Performance Shop. This time in the form of a Magnuson Supercharger System dropping into a 2011 Victory Red Chevy Camaro SS. The stock Camaro SS is a 6.2L V8 powerplant that is said to boost 426 horsepower and 420 Foot Pounds of Torque in this 6-speed manual transmission.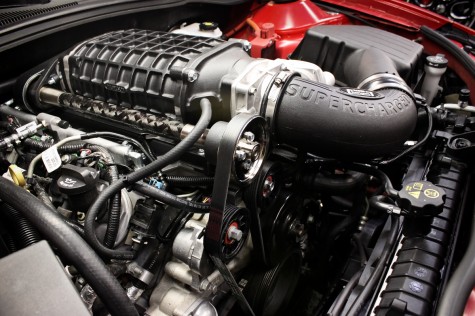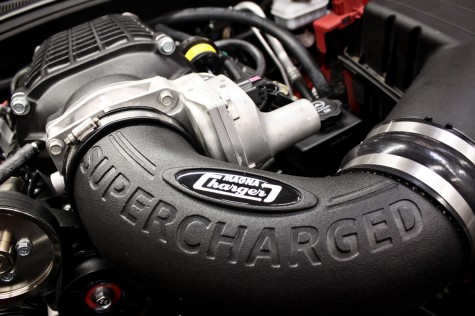 Along with the supercharger, we bolted on a few Pfadt Suspension pieces.
The Chevy Camaro SS Pfadt Rear Arm Package includes Rear Trailing Arms and Rear Tie Rods. These stainless steel arms increase strength while reducing overall weight. This allows the Camaro rear suspension to react quicker while keeping the rear tires in contact with the road for greater traction. The Pfadt Rear Arm Packages includes all required upgraded replacement bushings.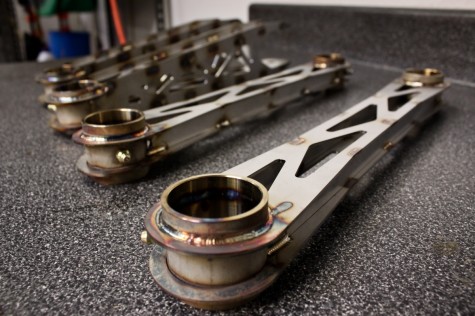 Pfadt Camaro Front and Rear Adjustable Sport Sway Bars
5th Generation Camaros are notorious for under-steer. The Pfadt Sport Sway Bars eliminate that by providing a proper rate of stiffness and balance. This reduces body roll and increases steering response resulting in a better driving experience. Pfadt Sport Sway Bars include greasable graphite-impregnated polyurethane bushings and new mounting brackets for a complete installation.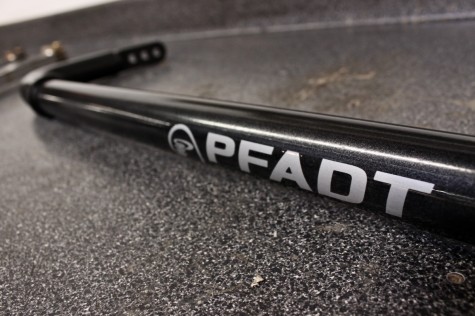 After the Pfadt Front and Rear Sway Bars and Rear Arm Package were installed, it went up on the rack for computer alignment to get it back into spec.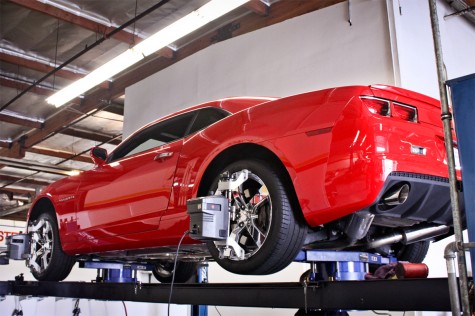 Then it was out to the Dyno to see this Magnuson Supercharger in action.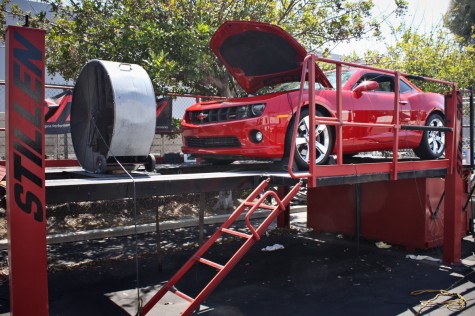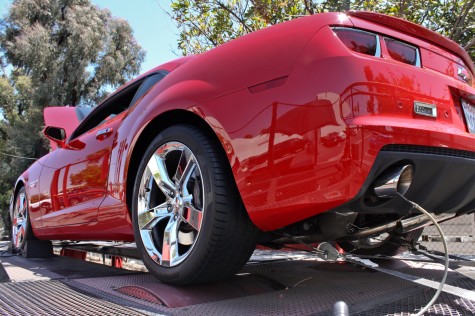 After it was all said and done, the supercharged Chevy put down 521 horsepower and 495 foot pounds of torque!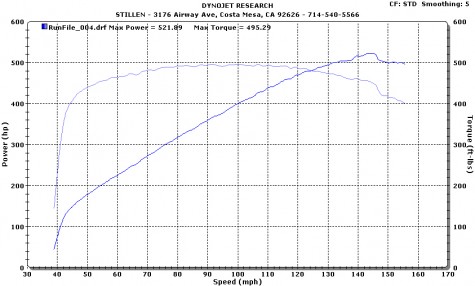 For more info on any of the performance products installed in this Chevy Camaro SS or to schedule an appointment with our ASE Certified Technicians for an install, give us a call at (714) 540-5566 or visit http://www.stillen.com
May 29, 2013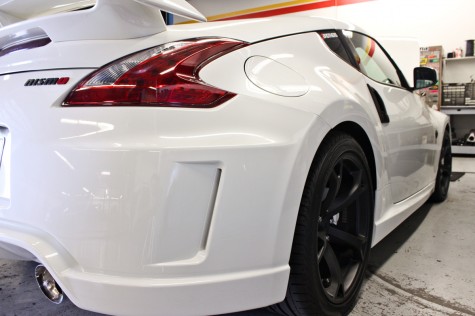 I think it's safe to say that most of you don't get tired of seeing superchargers, especially when they go into a Nissan 370Z Nismo as clean as this one. Already having it's share of mods, including the STILLEN 370Z Gen 3 Intake, the owner decided it was time to supercharge the VQ37.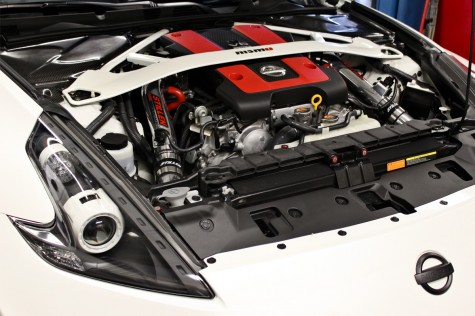 The attention to detail on this white 370Z Nismo is very impressive. White powder coated front strut bar, flat black headlight housing with white projector rings, red carbon fiber interior accents, flat black wheels and white brake calipers are only a few of the custom touches that make this Z stand out.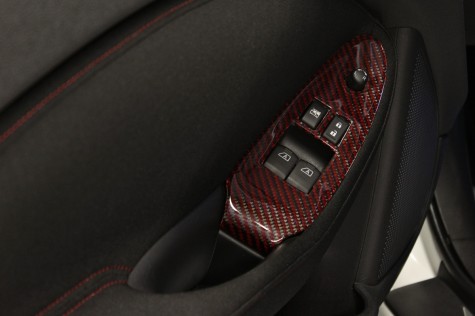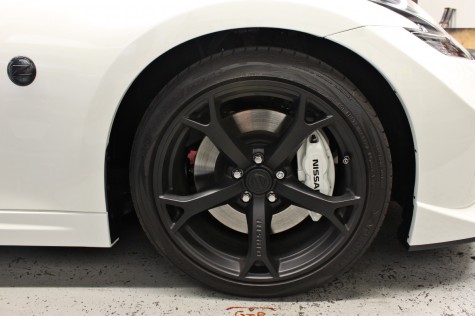 The STILLEN 370Z Supercharger is a 50 State legal, bolt-on install that uses the Vortech V3 self-lubricating supercharger system. This force induction kit has shown a dyno proven increase to over 500 horsepower!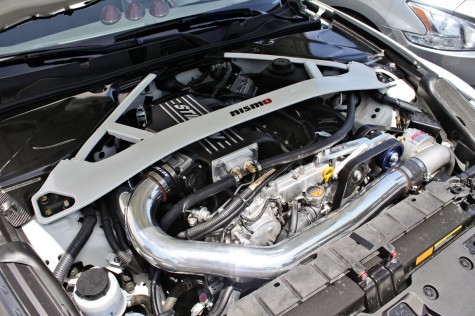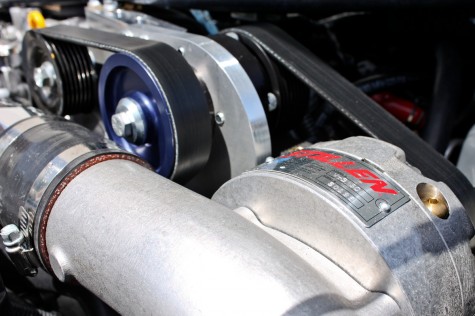 The 370z Supercharger was designed with OEM fitment in mind and clears the stock strut tower brace without any modification.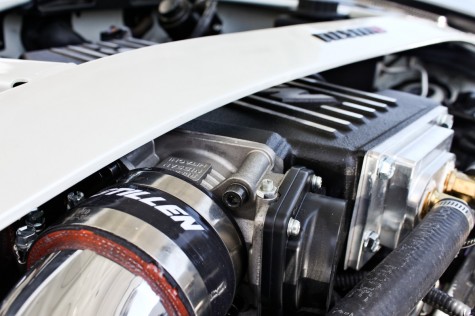 This Z looks happy to be supercharged.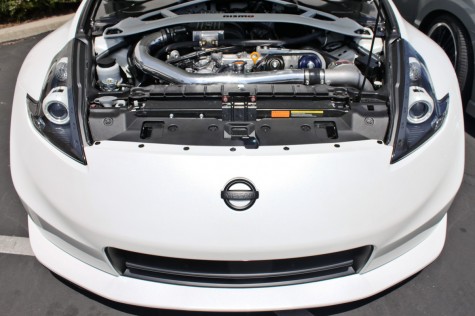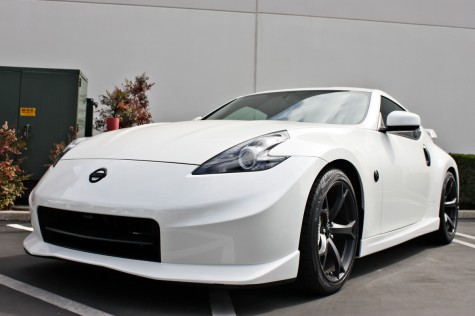 For more information on the STILLEN 370Z Supercharger and other products for the entire Z family, visit http://www.stillen.com/ or call (866) 250-5542.
June 13, 2012
Most people immeditately associate STILLEN with everything Nissan, while we do pride ourselves on our extensive knowledge of the name plate that was the corner stone of our founder Steve Millen's racing career. We also, pride ourselves in our knowledge of just about every other make and model as well. We treat every car that comes into our performance center with extreme care and respect. From routine oil changes, to motor swaps, to brake jobs, there is never a corner cut or a shortcut taken in the work we do for our customer vehicles.  We are glad to see that word of this commitment to quality is spreading faster than ever,  a quick snapshot of the vehicles in our Performance Center today further illustrates this.
This customer is blending the line between street and track with an amazing suspension set up and a front and rear set of AP RACING brakes for his Subaru WRX STI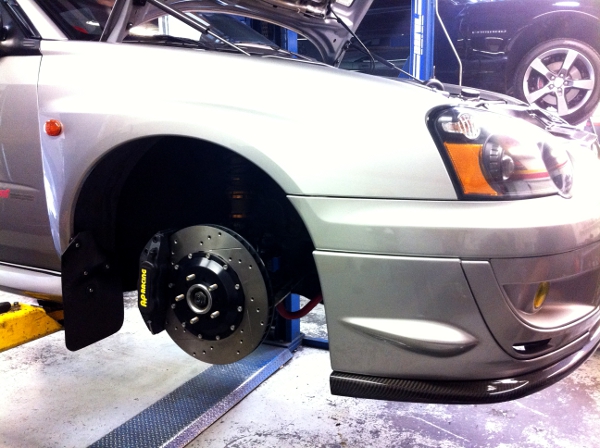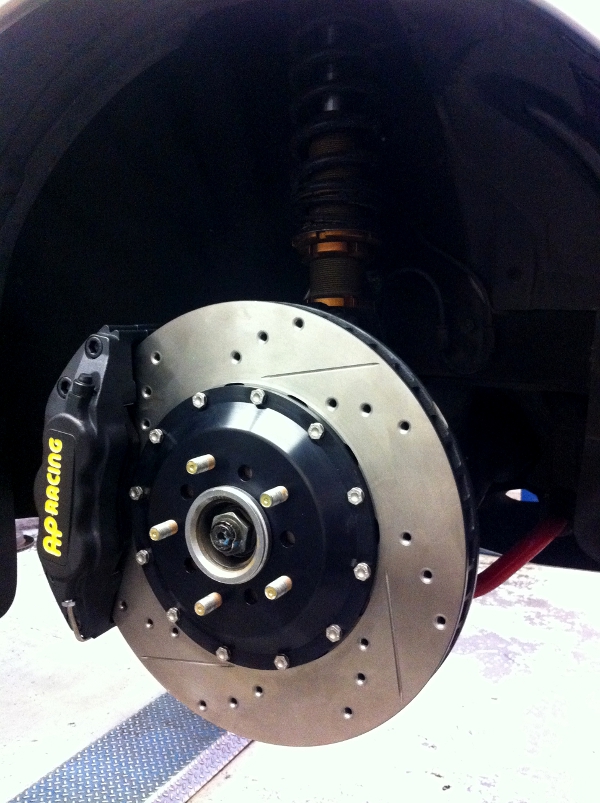 A different customer brought in his 2012 Chevrolet Camaro to get a Cat-back exhaust system installed in order to unleash the power and the sounds of his 6.2L  L99 Camaro SS.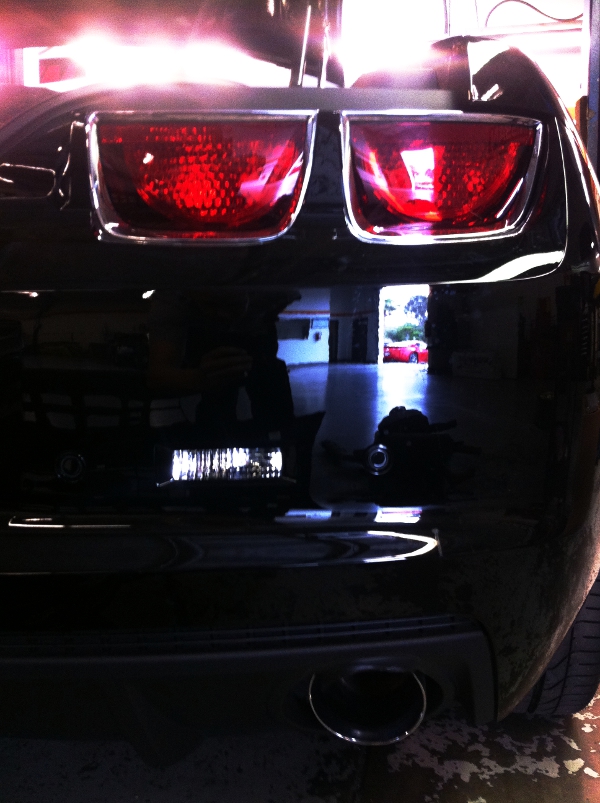 We have a beautiful Nismo 350z in the corner of our shop getting a tune up and a Stage 3 Supercharger installed.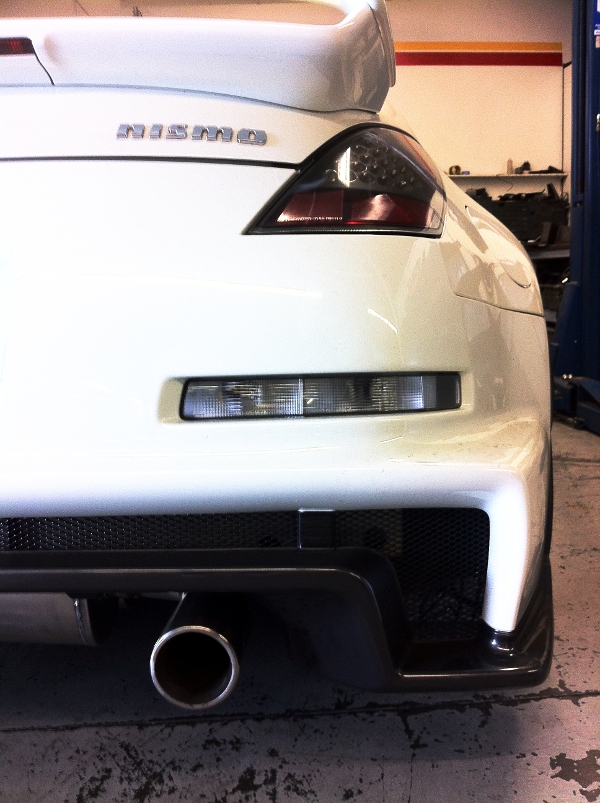 On our alignment rack we have a 2011 GT-R getting some angle dialed into it's suspension in order to make it handle even better on the street and track.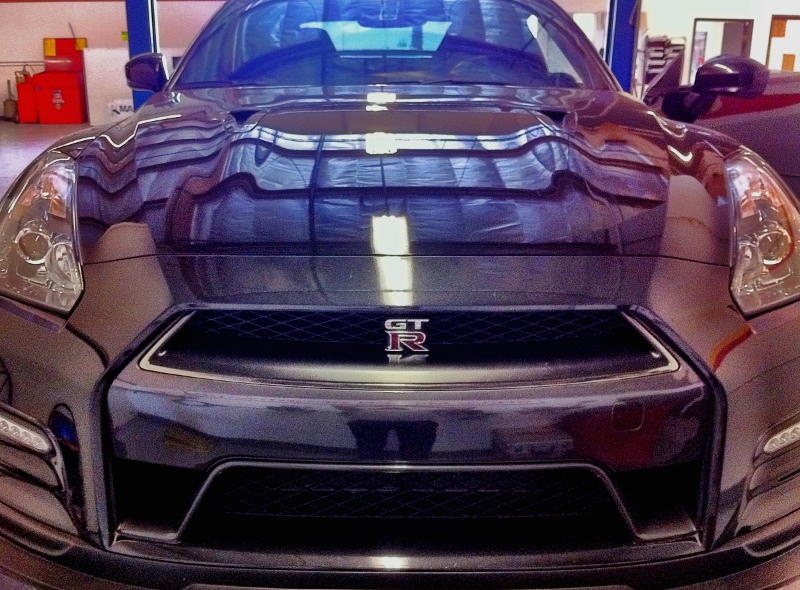 If you happen to own a specialty vehicle and feel it deserves to get the respect and attention you put into it by a PROFESSIONAL mechanic. Please don't hesitate to give us a ring. 1-866-250-5542 One of our specialists will gladly set up and appointment for you and make sure your ride gets the attention it deserves.
June 11, 2012
The SUBARU BRZ / SCION FRS is taking the sport compact world by storm and naturally the masterminds in our RD department have got the creative juices flowing in order to bring more excitement to this fantastic platform.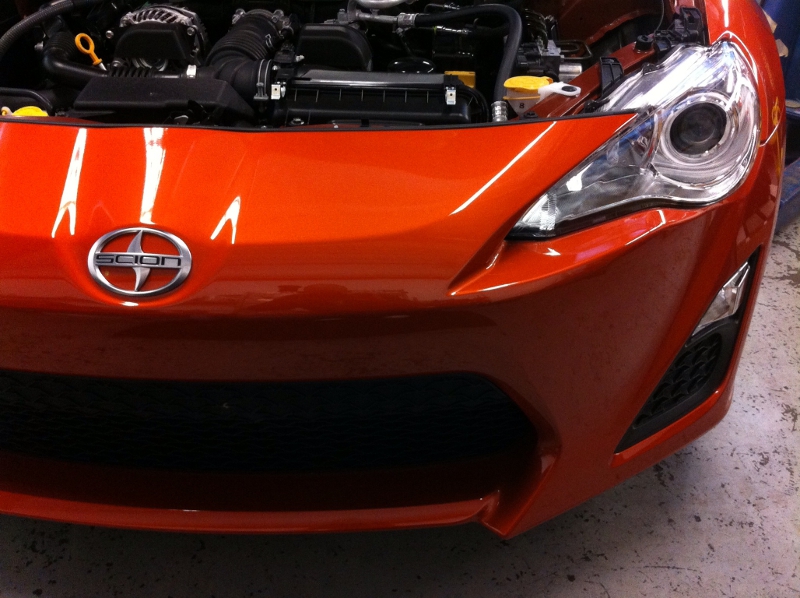 I can't say what parts we currently have in the works so I'll end this post with a question to all you FRS / BRZ owners.
What parts would you like to see us develop first for this bad boy?