December 2, 2009
Rounding out the recently launched Kia Soul performance products as well as body styling products, STILLEN is announcing the release of the Kia Soul Strut Tower Brace, Eibach lowering springs, as well as upgraded wheel options.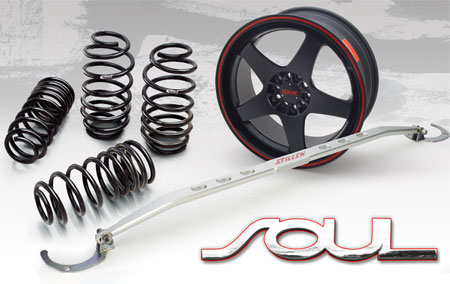 The combination of the stiffer springs from Eibach, lowering the center of gravity on the Soul, and firming up the front suspension with the STILLEN Strut Tower Brace inspires additional confidence in spirited driving. Read more
June 15, 2009
Continuing product development on the new Nissan GT-R, STILLEN has produced an upgraded adjustable front and rear sway bar set for the R35 chassis.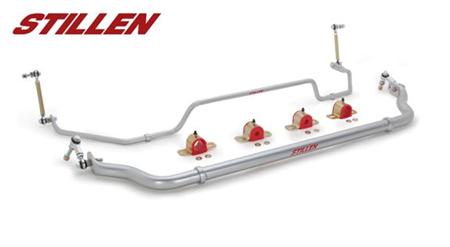 An upgraded sway bar really helps the GT-R keep flat through the corners, and the adjustability in both the front and rear bars allows the driver to fine-tune the suspension to suit driving needs at will. Read more
February 21, 2009
We're enthusiasts here at STILLEN, just like yourself, and whenever possible we like to get our hands dirty, especially when it gives us the opportunity to install some STILLEN products, and get a real-world feel for them, just like you our customer will experience.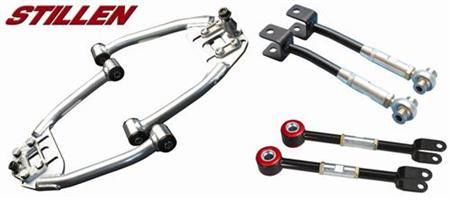 I drive a 2004 G35 Coupe, and after upgrading to 20″ wheels and installing an Eibach Pro-Kit and STILLEN Sway Bars, the resulting issue with camber on the front and rear was evident immediately, and I quickly realized that despite the fresh new rubber smell of the BFGoodrich's I had just installed, these tires would be short-lived if I didn't look for a camber solution ASAP. Read more
August 8, 2008
Another new suspension component that recently left STILLEN's R&D Department and is now in production is the Front Core Support Brace for the 2003-2008 Nissan 350Z.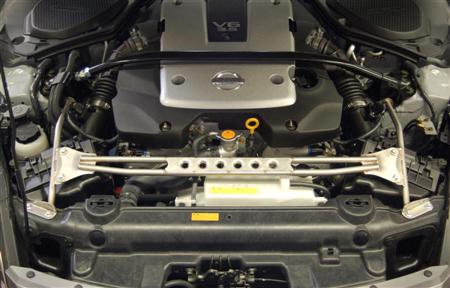 This brace adds crucial support and stiffness to the front clip of the 350Z, and is a must have for anyone looking for maximum cornering ability, especially anyone tracking their Z.
Uninstalled photo and more information after the fold…