December 11, 2013
The Nissan Altima has some seriously sharp styling from the factory, but for the true enthusiast, STILLEN has developed an all new 2010-12 Nissan Altima Front Lip Spoiler* that will have your Altima the envy of every Nissan owner on the street today.
The STILLEN Nissan Altima Front Lip Spoiler, made from highly durable and flexible polyurethane – the primary material used in O.E. applications, has been completely designed, tested and manufactured in-house at the STILLEN headquarters located in Costa Mesa, California. STILLEN has been producing body kits in-house for over 20 years, and customers have long enjoyed the benefits of polyurethane over the easily breakable fiberglass parts found on the market today.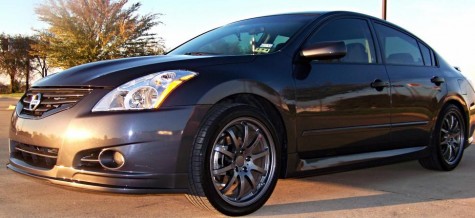 The Nissan Altima Front Lip Spoiler* is:
•    Ready to be paint matched and installed on the car.
•    Pre-installed with genuine 3M Foam Trim Tape and hardware.
•    Guaranteed to fit your vehicle perfectly right out of the box.
•    Designed, tested and manufactured in the U.S.
•    Nissan Altima Front Lip Spoiler is backed with a STILLEN Limited Lifetime Warranty.
*For the sedan version only.

To speak with an expert and place your front lip spoiler order, give us a call at (866) 250-5542. You can check out all the STILLEN front lip spoilers we carry, or explore all the items we have for sale here at STILLEN.com. You can also schedule anything from a routine maintenance or install to a full scale racing build on the Performance Shop site.
June 1, 2011
We gave you the heads up earlier this month that we were in development of the STILLEN Protective Skid Plate for the new 2012 DBA-R35 GT-R's, and we're proud to announce that these have been completed and are now shipping!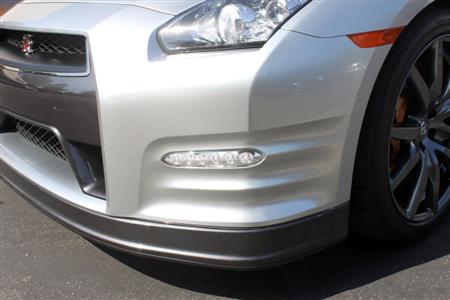 Here's the product text from the STILLEN website:
It's every GT-R owners worst nightmare, scraping the front bumper on anything from driveways, dips, speedbumps, and pulling into that parking spot with the raised curb and making contact.

.

STILLEN has developed a urethane Skid Plate which protects the OEM fascia and paint from scrapes and light bumps. This piece is specifically molded to the GT-R's front bumper, and installs with 3M automotive acrylic foam tape and self-tapping screws to the underside. Durable urethane construction ensures no cracking, and doesn't require painting, although can be color matched if desired.

.

As with all STILLEN urethane body components, these are proudly designed and made in the USA at our Costa Mesa, California facility.
September 17, 2010
It's bound to happen, you pull into that parking stall in a hurry, clipping the parking block and hearing that dreaded grinding noise.. Or seeing that impossibly sharp driveway, gripping the wheel tighter as you slowly creep over it, hoping the front won't get damaged too much as you hear the scraping happening and you've already committed..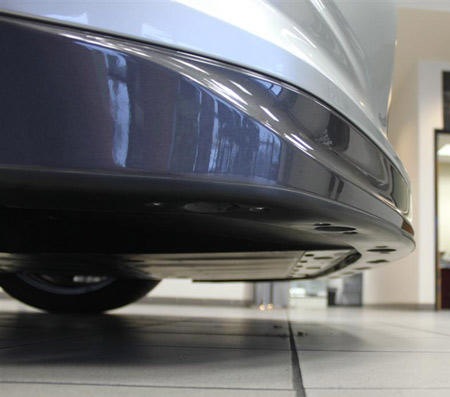 STILLEN has developed a protective skid plate made from urethane to combat this exact problem.  This piece is designed to conform to the bottom side of the front fascia, and protect against scraping and bumps.  It's designed to be sacrificial, and made from durable urethane that can stand the abuse, leaving your factory bumper free from mishaps. Read more
January 14, 2010
A little while back we had a chance to meet up with Matt Farah and his awesome crew from TheSmokingTire.com and show them around the buildings here at STILLEN.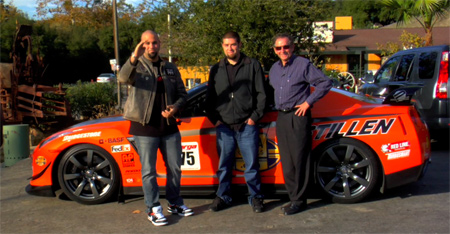 Matt and Steve then jumped in the bright orange STILLEN GT-R and took a run through some of the local canyons.  See below for the video! Read more
November 27, 2009
After months of development, STILLEN is proud to release our new styling products for the new Kia Soul as seen at SEMA 2009.
Aero components include the Kia Soul Front Lip Spoiler made from durable Polyurethane to withstand abuse and perform just like OEM. Also new from the design studio is the Kia Soul Rear Roof Wing, constructed of urethane. Read more