February 5, 2009
We recently introduced the STILLEN Roof Wing for the 04-06 Nissan Maxima (Part# 108264), and wanted to showcase it on a customer vehicle, and Maxima.org member Fastmax05 was up for the challenge.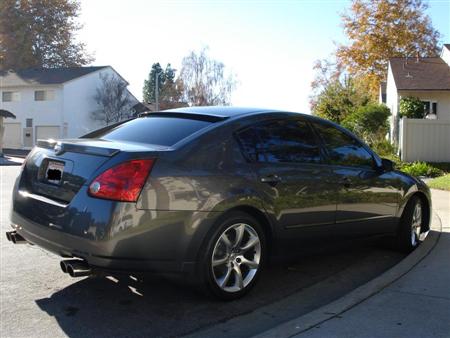 As you can see the Roof Wing adds a unique, finishing touch to the lines of the 6th generation Maxima, and is a very easy install. Read more
December 10, 2008
STILLEN is proud to release the final piece of the 2008-2009 Nissan Altima Coupe Body Kit, with the introduction of the urethane Rear Corners.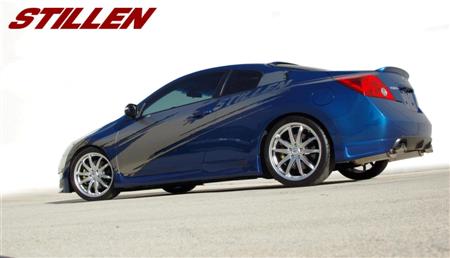 We just got the painted pieces back and immediately installed them on our test mule, and as you can see with the additional pictures below, the transformation is complete.
October 13, 2008
Welcome back. We've been hard at work on our 2009 Nissan Maxima body parts and have some new photos to share.
Here's a look at the final pieces created in the modeling shop, before the molds are made. This is where the fine tuning comes in, this part of the process takes a designer with a keen eye for detail and a steady hand.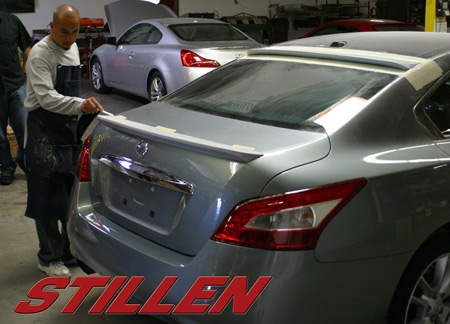 More photos and info after the jump… Read more
September 26, 2008
We thought it would be interesting to show everyone out there what goes on behind the scenes during the big SEMA push here at STILLEN. The first project car we're going to reveal is our 2009 STILLEN Maxima. As usual we've got a comprehensive build planned which addresses all of the major systems on the car including power, suspension, braking, appearance and entertainment.
The first and one of the most time consuming parts of the process is creating appearance upgrades in our durable STILLEN urethane.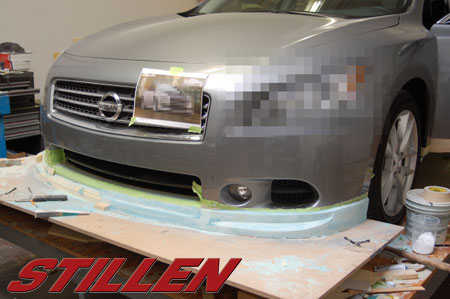 More pics and info after the jump…
Read more
August 18, 2008
Rounding out the 2007-2008 Altima Sedan body components is the two rear treatments offered by STILLEN.  The STILLEN Rear Wing (Spoiler) is a very sleek, subtle and clean way to add an aggressive look to the back of the Altima.  The STILLEN Roof Wing complements both the STILLEN Rear Wing and the OEM wing alike, and adds a unique touch to the car that you can't help but notice.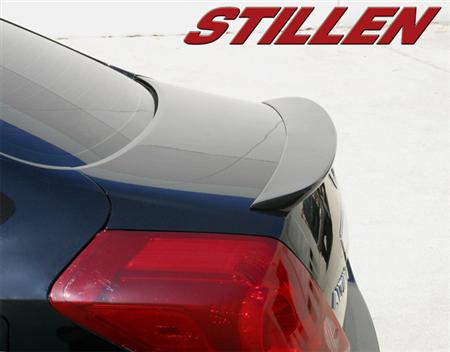 More photos and information after the jump…